Header Info Widget can helps you to add important information, style the header look, and customize with any essential link. Thus, the website visitors can see contact number, address, email id, etc. without scrolling too much.
follow the step by step instructions:
Step 1: Use Header Info
Go to Menu Rometheme Header & Footer, and you will be able to see Header Info Widget.
Click Add New Container.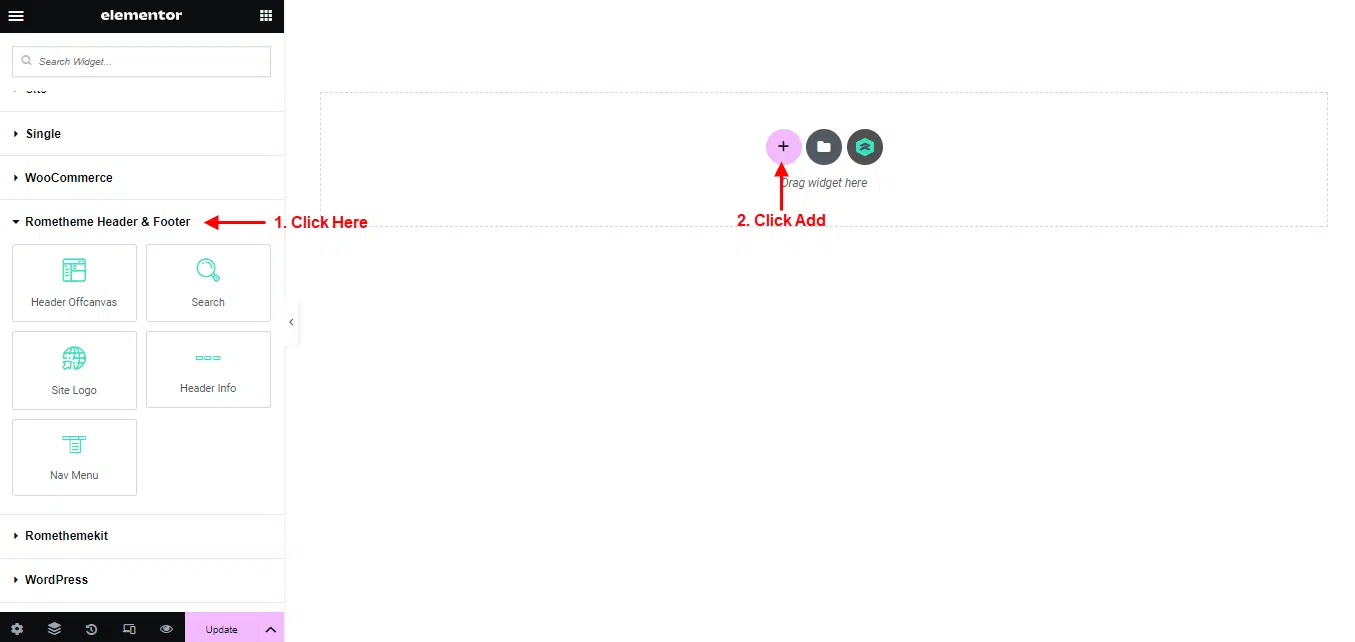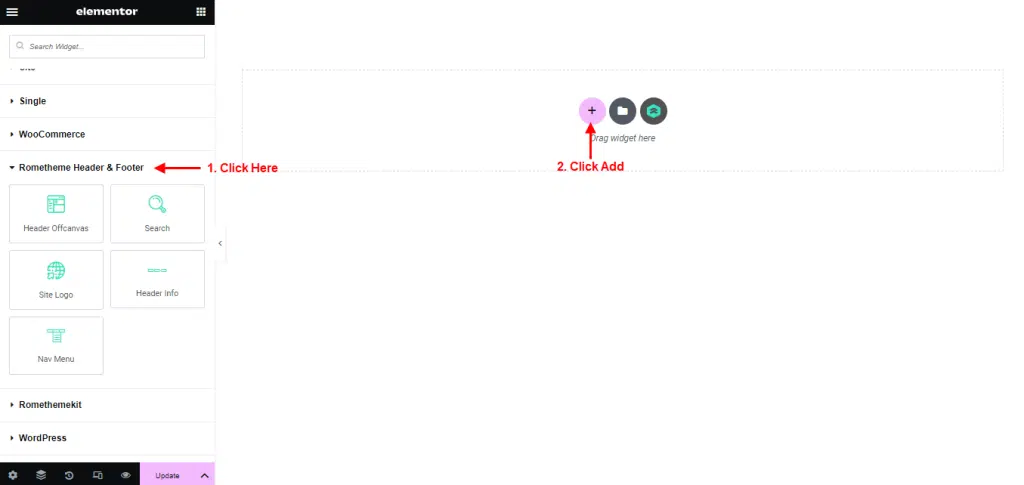 On the canvas select your structure.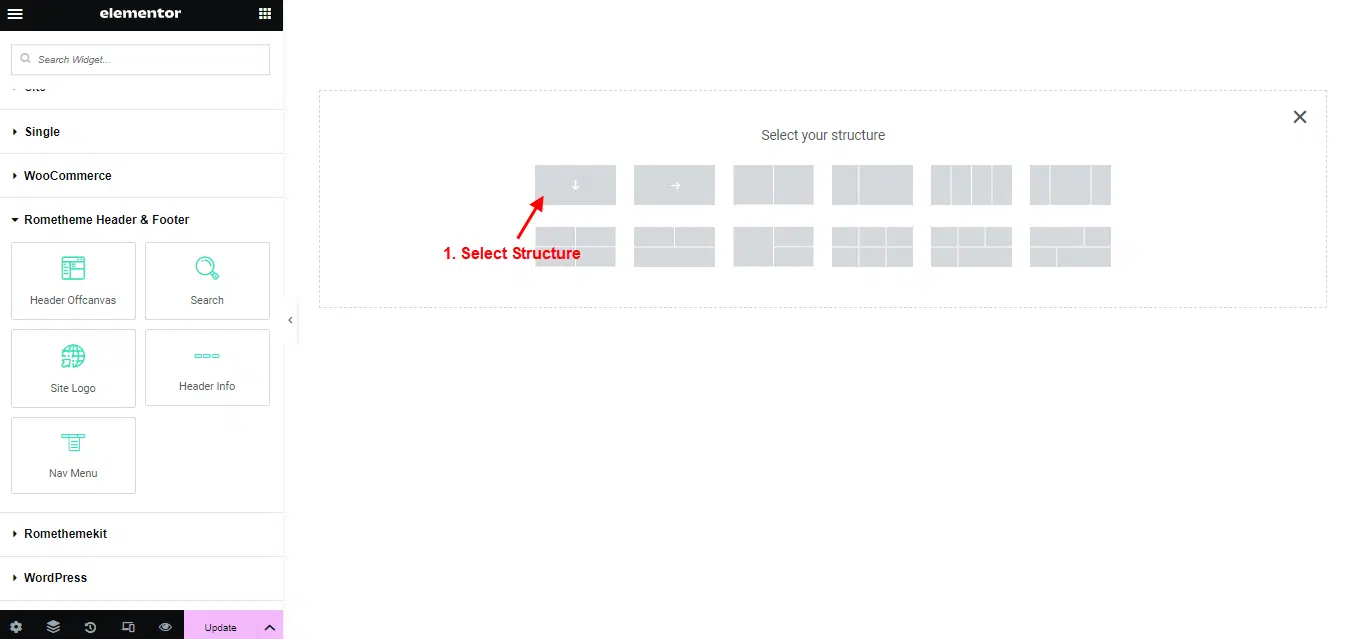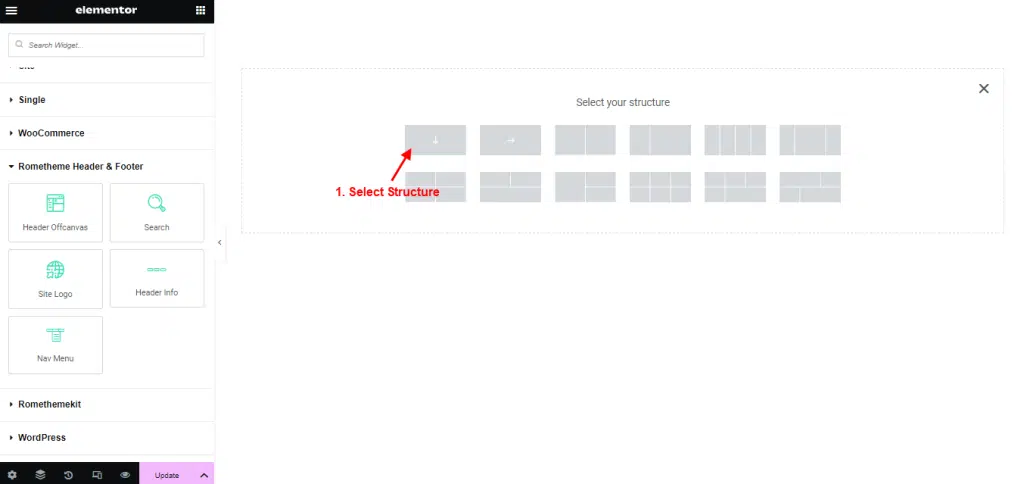 Drag the widget from the Elementor and Drop it on the selected area.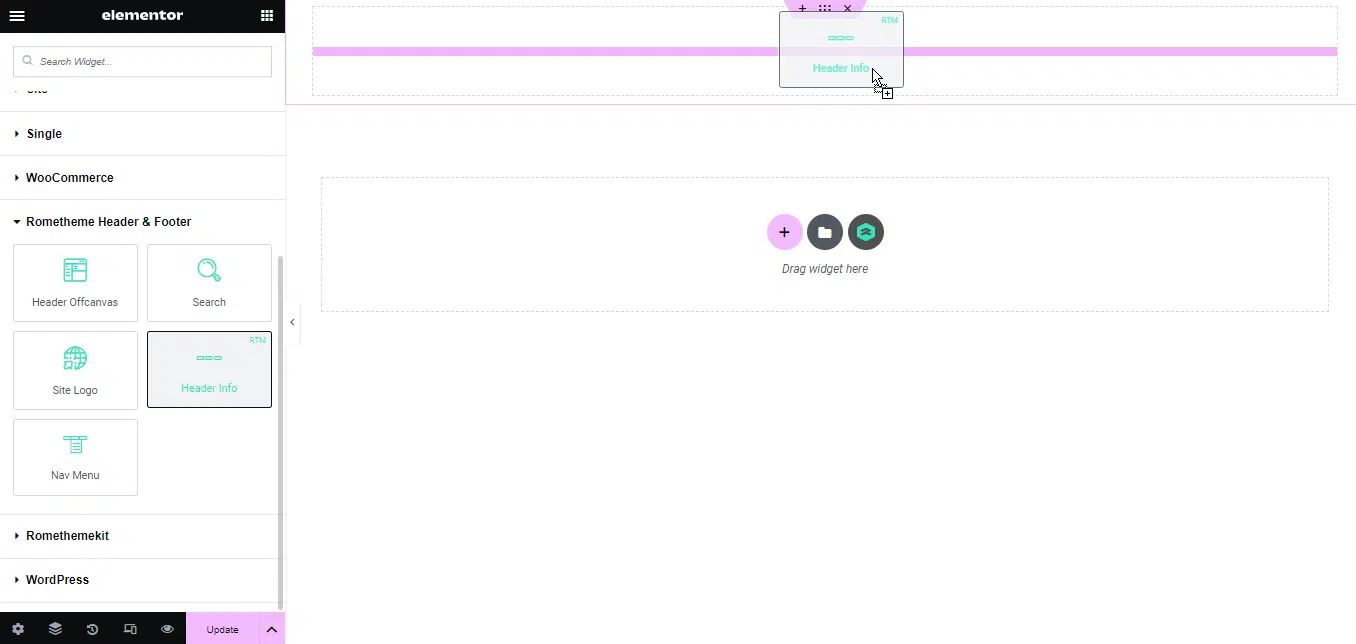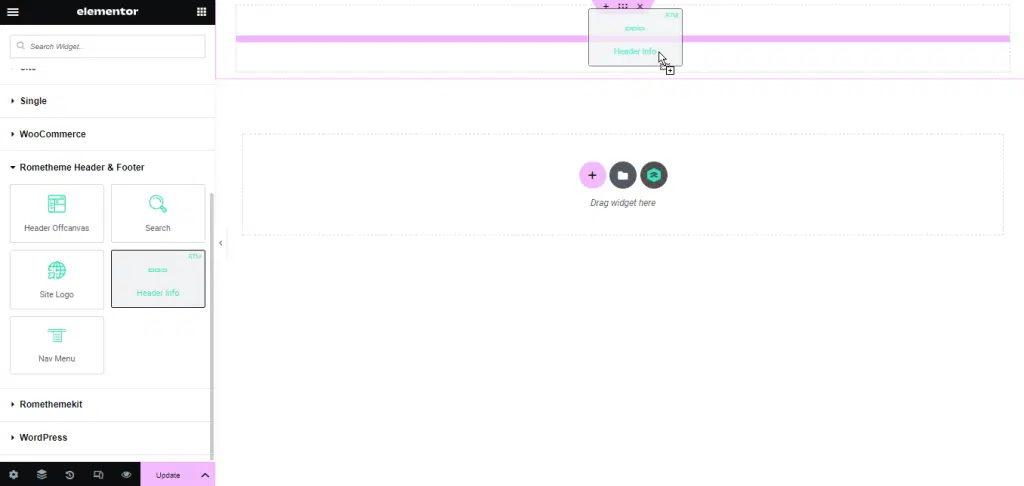 Showing Header Info by defalut like the picture below.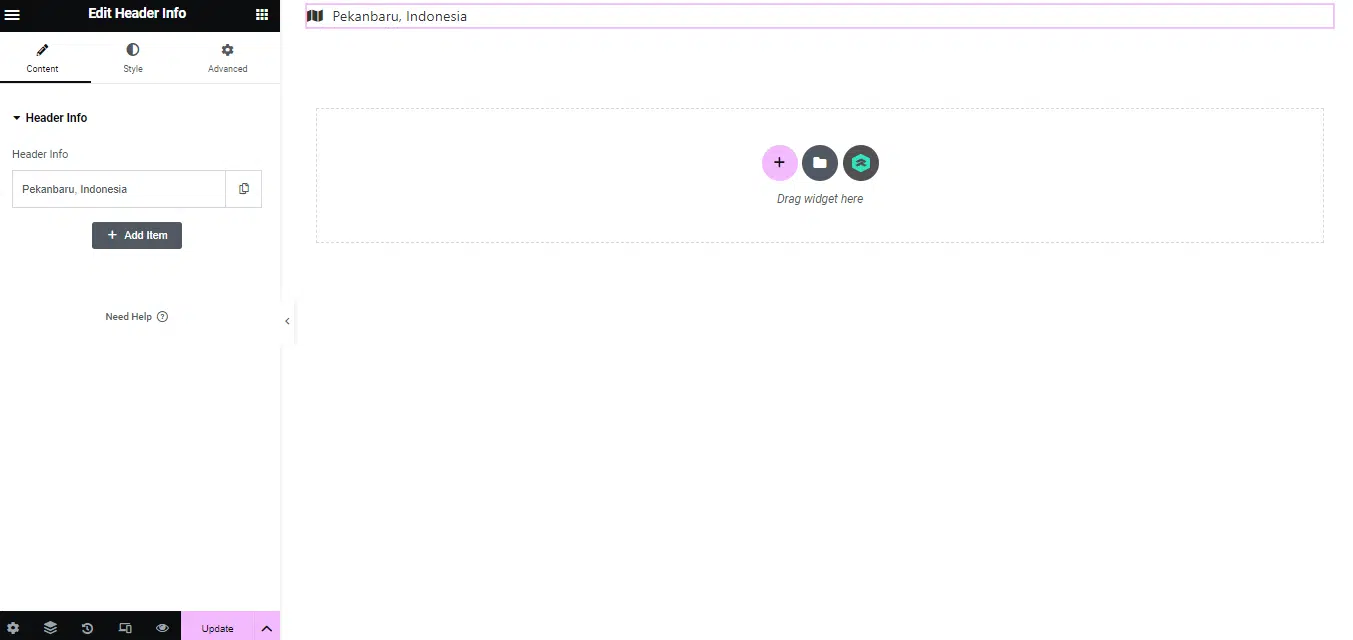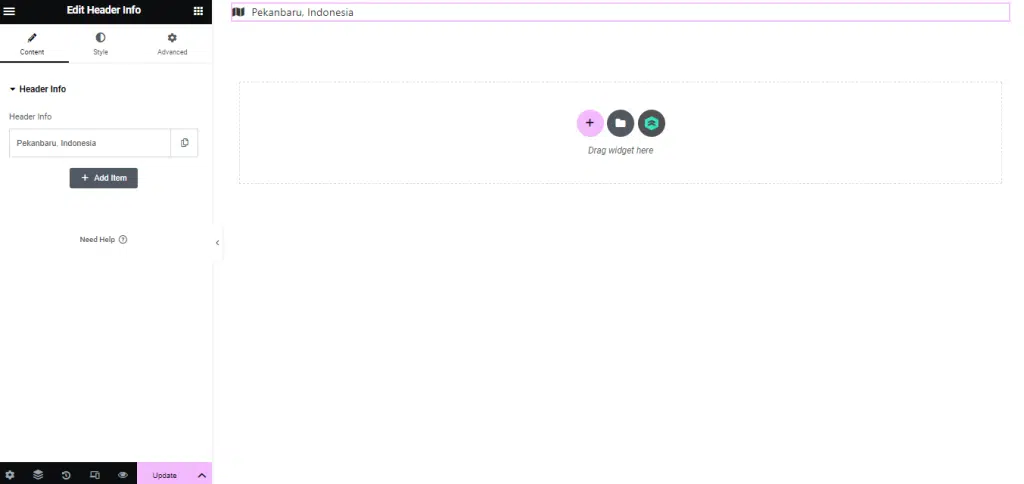 Step 2: Customize Header Info
Content
Click Menu Content → Header Info.
Click Header Info to edit header.
Click Icon Library to change your icon → select icon → click insert.
You can change your text in the text column.
Click Add Item if you want to add new header info.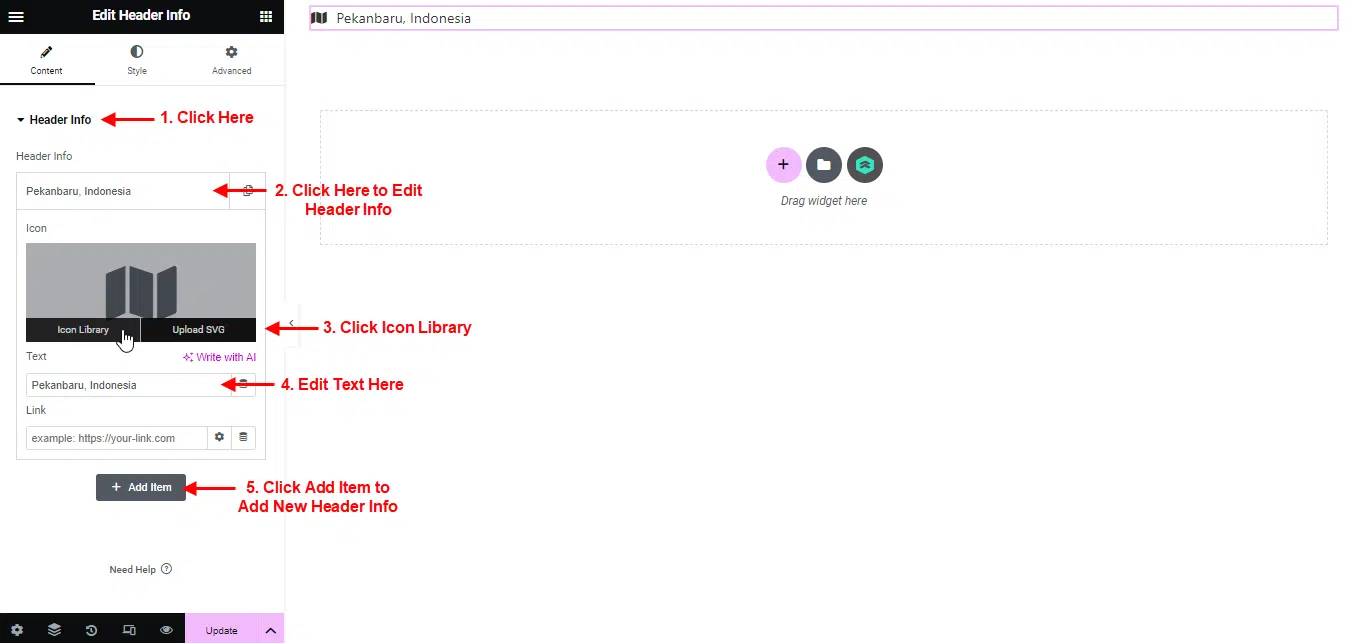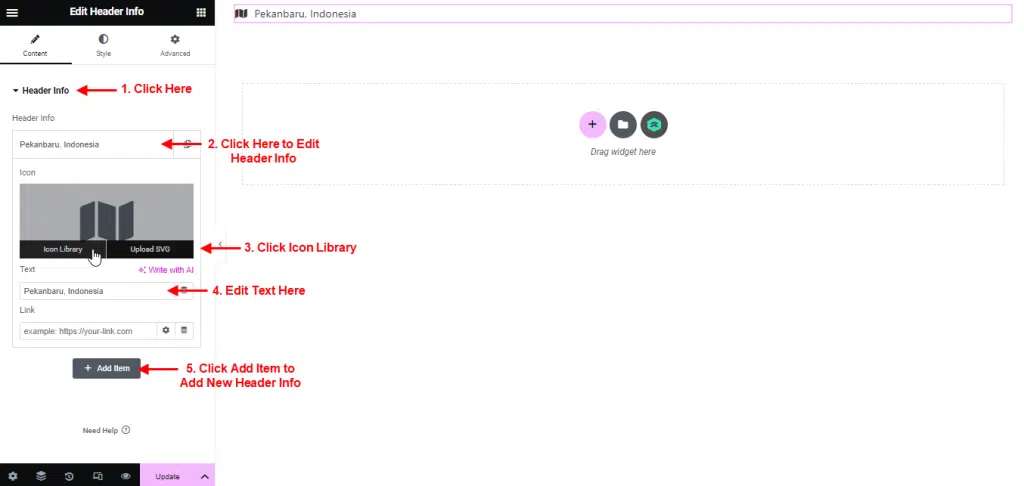 Style
Click Menu Style → Header Info.
You have options to customize margin, padding, text color, background color, typography, icon color, icon size, and icon spacing according to your preferences.