Illustrations and icons never go away in graphic design. Each designer has their own characteristics in their designs, as well as the illustrations they use. The illustration itself has various types in its use to explain an idea without the need for words. We previously wrote an article about the types of illustrations.
However, using illustrations or icons in a design must still pay attention to the provisions of the do's and don'ts so that the illustration used still has a purpose that is in accordance with the idea of ​​the design. Read here 'Do's and Don'ts While Applying Illustrations in Your Design'.
Here we provide recommendations for several websites that provide free illustrations that you can use.
1. Blush design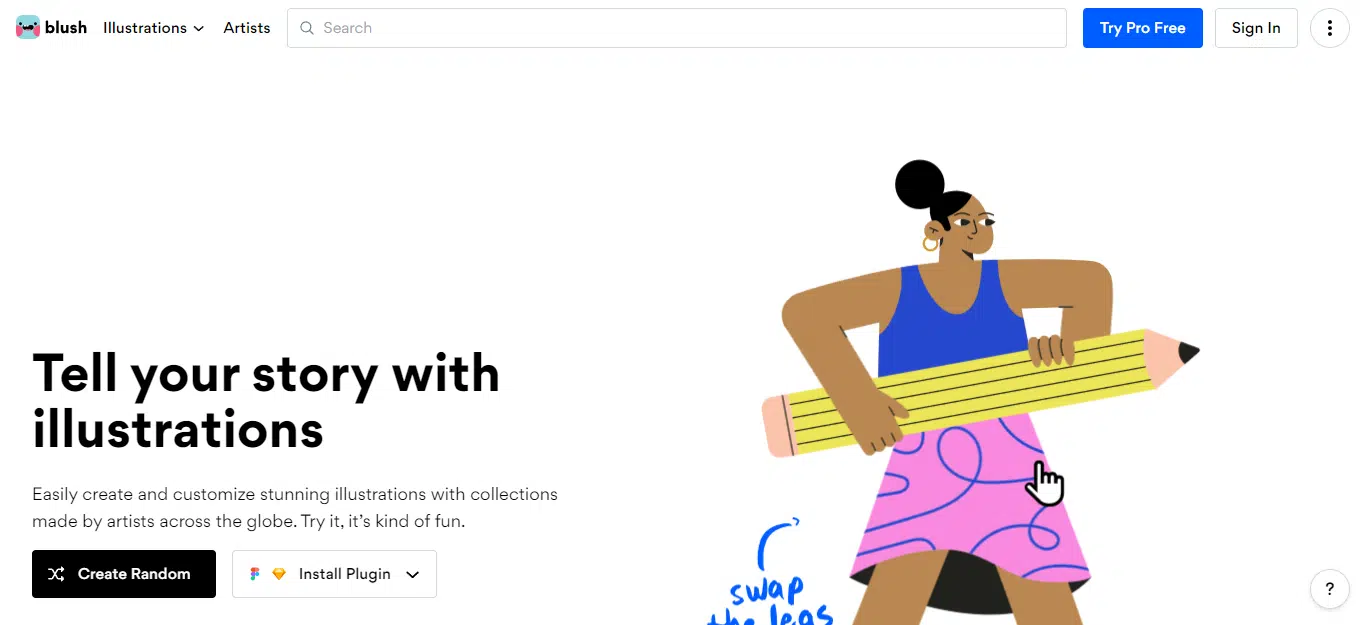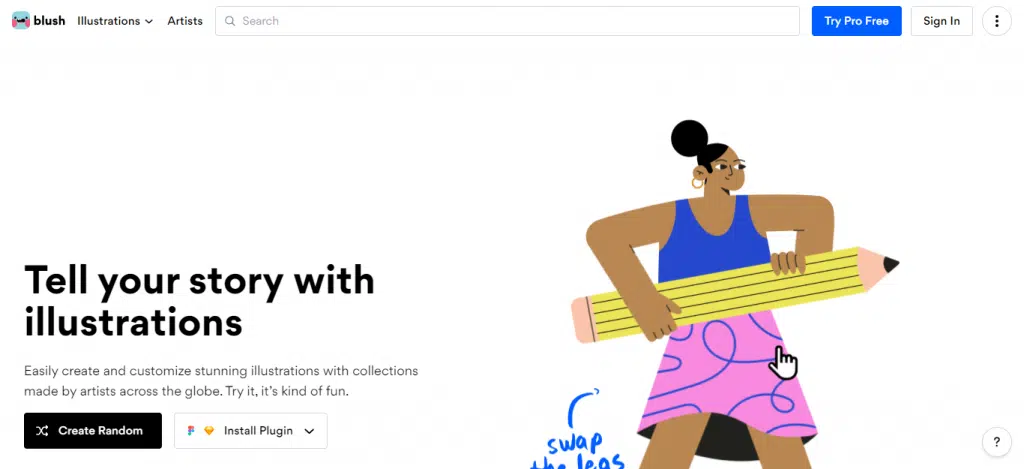 Blush makes it easy to add illustrations to your projects. Create, mix, and customize illustrations made by artists around the world.
2. Drawkit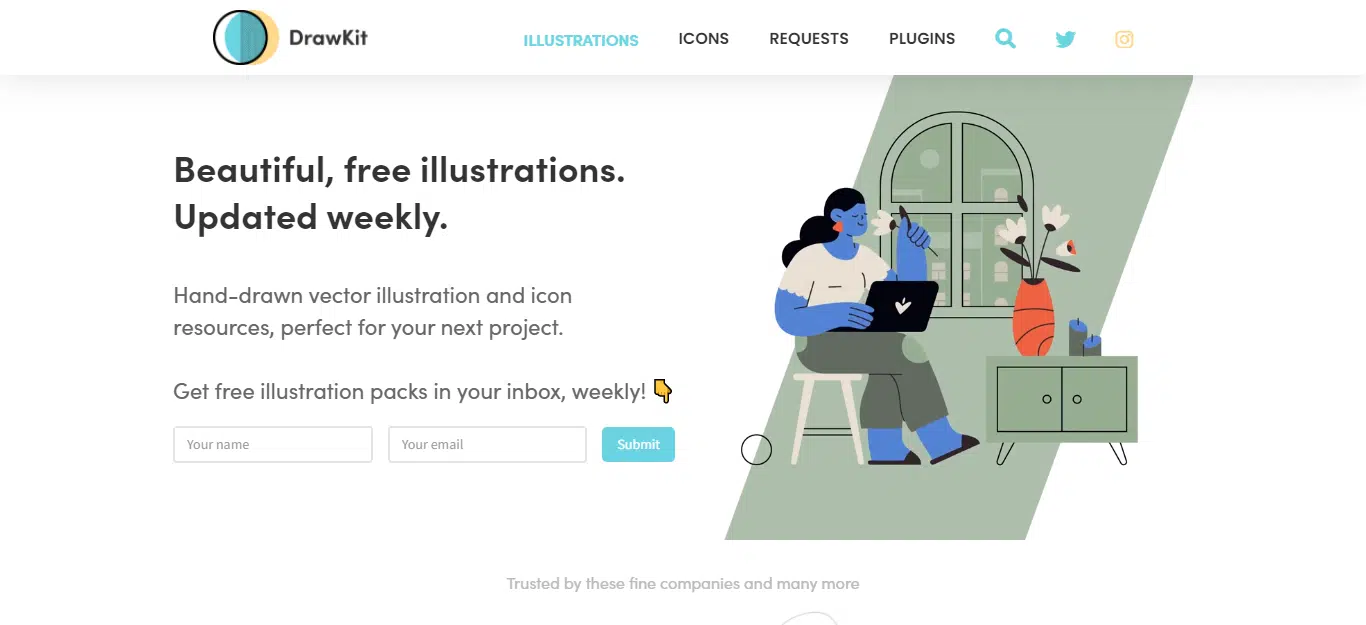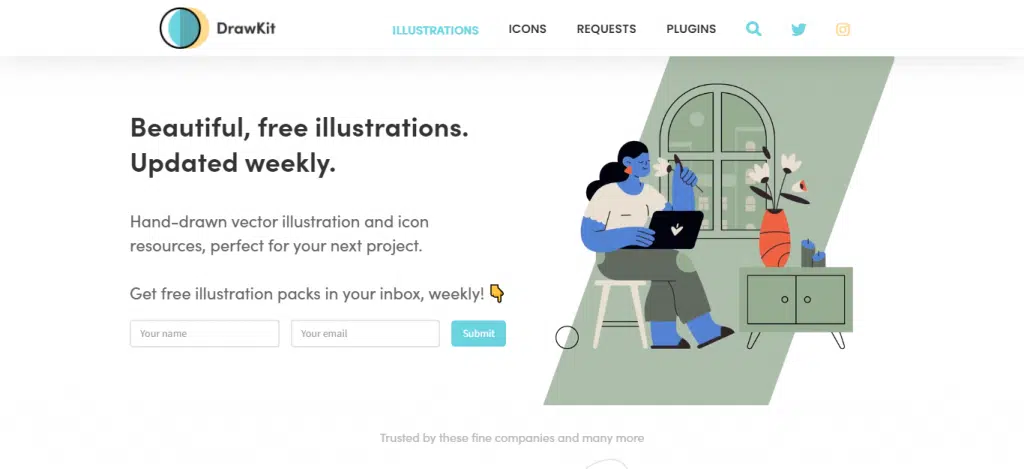 This site gives you access to over 50 free illustrations in two separate styles. You can also subscribe to one of the premium plans.
All files are under the MIT license (good for personal and commercial use), and you can download fully editable SVG and PNG files. Many categories to choose from too
3. Many Pixels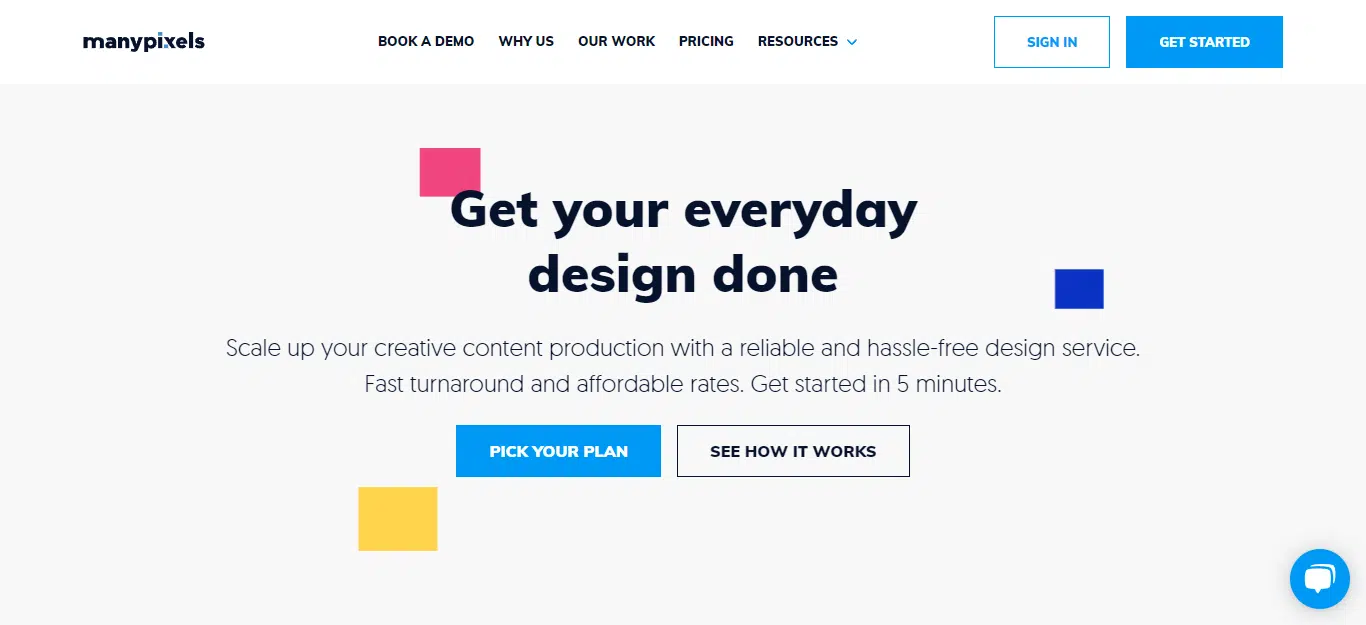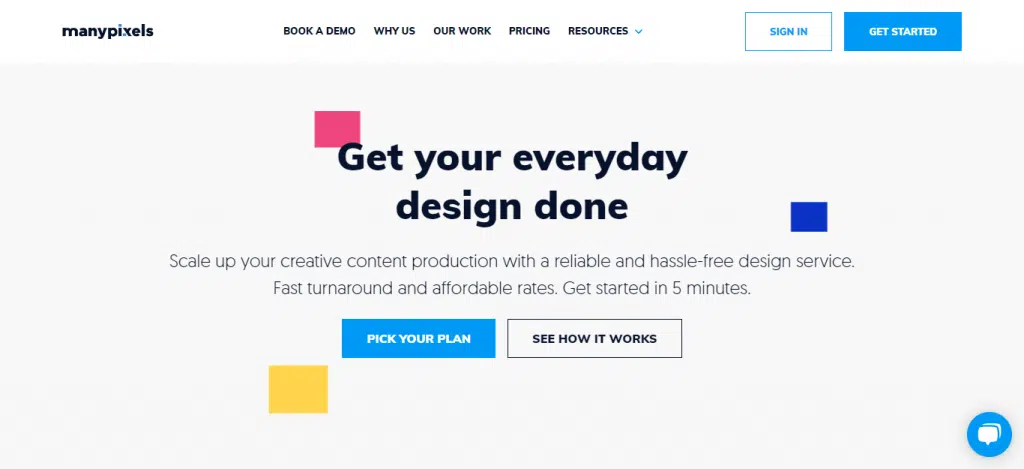 You can still select the default colors before downloading any free illustrations, and you can download the full SVG format file.
The license implies that ManyPixel images are free to use in any imaginable way. The only limitation is that you can't recompile the files and sell them elsewhere.
4. Open Doodles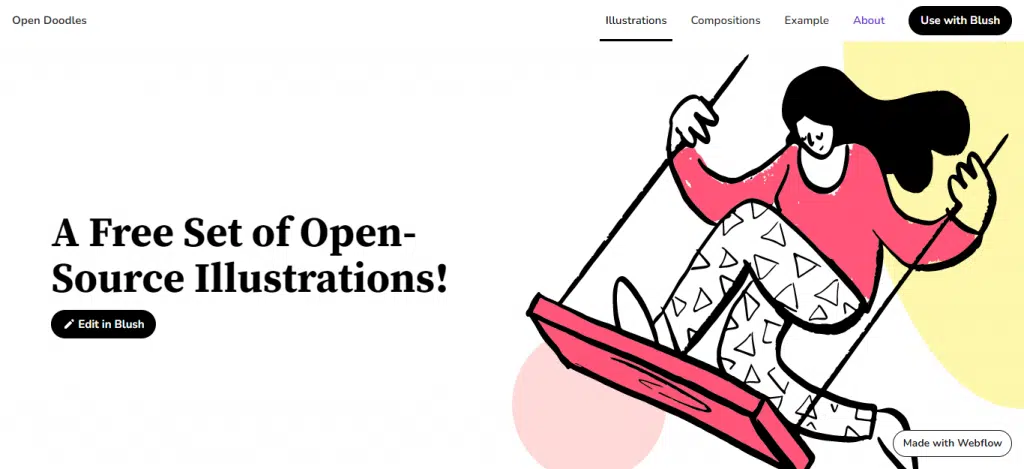 Open Doodles is a set of free illustrations that embraces the idea of Open Design with CC0 license.
5. UnDraw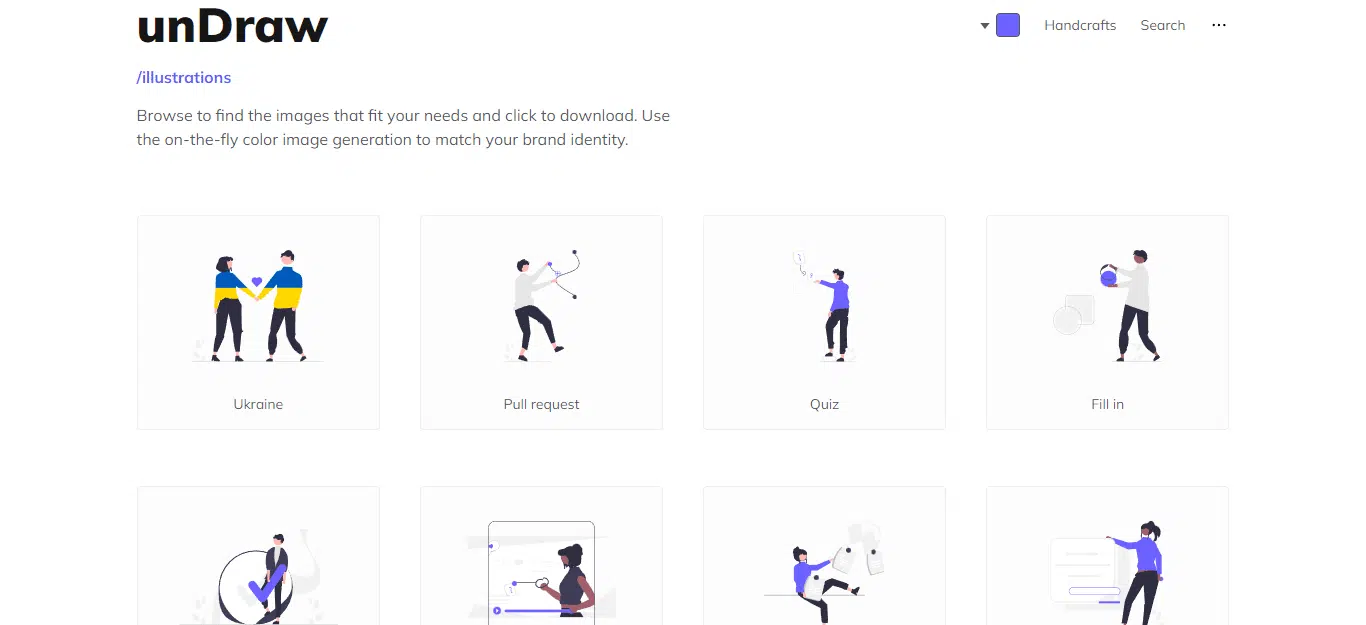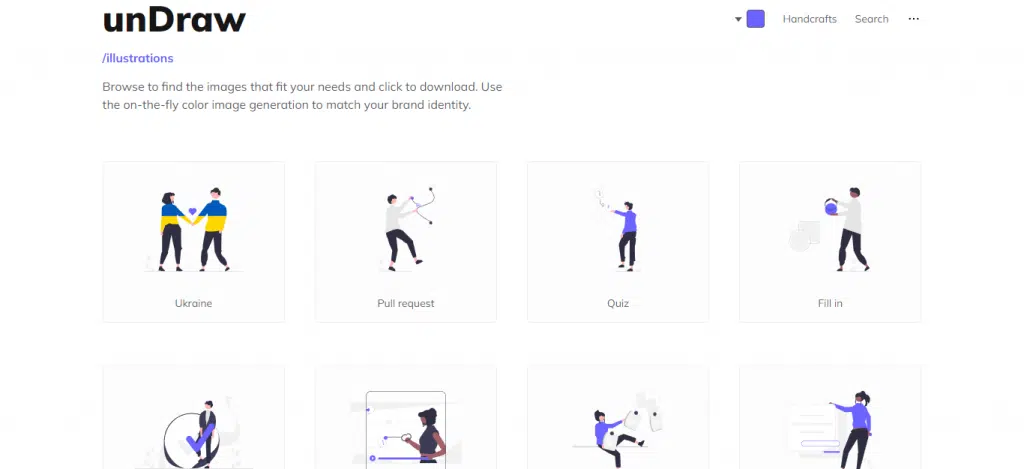 What makes unDraw so interesting is that you get copyright-free SVG files, and you can also manage color illustrations directly from the website.
Having access to an SVG file, you can edit, adjust, and combine multiple illustrations for a comprehensive custom design.
Which website do you often visit for free illustrations?