What are Elementor Kit Templates?
Elementor Kit Templates are a set of pre-designed web page layouts created for use with the Elementor page builder plugin for WordPress. They offer a wide array of design elements, from headers and footers to fully designed pages. These templates are a godsend for web designers, marketers, and business owners looking to create professional and appealing landing pages without the need for extensive coding or design skills.
In the ever-evolving digital landscape, a visually captivating landing page is the key to engaging your audience effectively. Landing pages serve as the virtual door to your business, and they need to be inviting, informative, and easy to navigate. One way to achieve this is by using Elementor Kit Templates, a versatile tool that allows you to craft stunning landing pages effortlessly. In this article, we will explore the art of creating stunning landing pages with Elementor Kit Templates.
The Advantages of Using Elementor Kit Templates
1. Time and Cost Efficiency
Creating a landing page from scratch can be time-consuming and expensive. With Elementor Kit Templates, you can significantly reduce the time and resources required to design a landing page, making it a cost-effective solution.
2. User-Friendly
Elementor Kit Templates are user-friendly, making them accessible to both experienced web developers and beginners. The intuitive drag-and-drop interface simplifies the page building process.
3. Customization Options
These templates provide a wide range of customization options, allowing you to adapt them to your brand's unique style and requirements. You can change colors, fonts, images, and more with ease.
Also read: Stand Out In The Crowd: Customizing ELEMENTOR KIT TEMPLATE For Uniqueness
4. Mobile Responsiveness
In a mobile-first world, it's crucial that your landing pages are mobile-responsive. Elementor Kit Templates ensure your pages look stunning on all devices, enhancing user experience.
Also read: What Does Responsive Web Design Mean In Elementor?
Steps to Create Stunning Landing Pages with Elementor Kit Templates
Now that we understand the benefits of Elementor Kit Templates, let's delve into the steps to create a striking landing page using them:
Step 1: Choose the Right Template
Browse through the extensive library of Elementor Kit Templates and select the one that aligns with your business or project goals.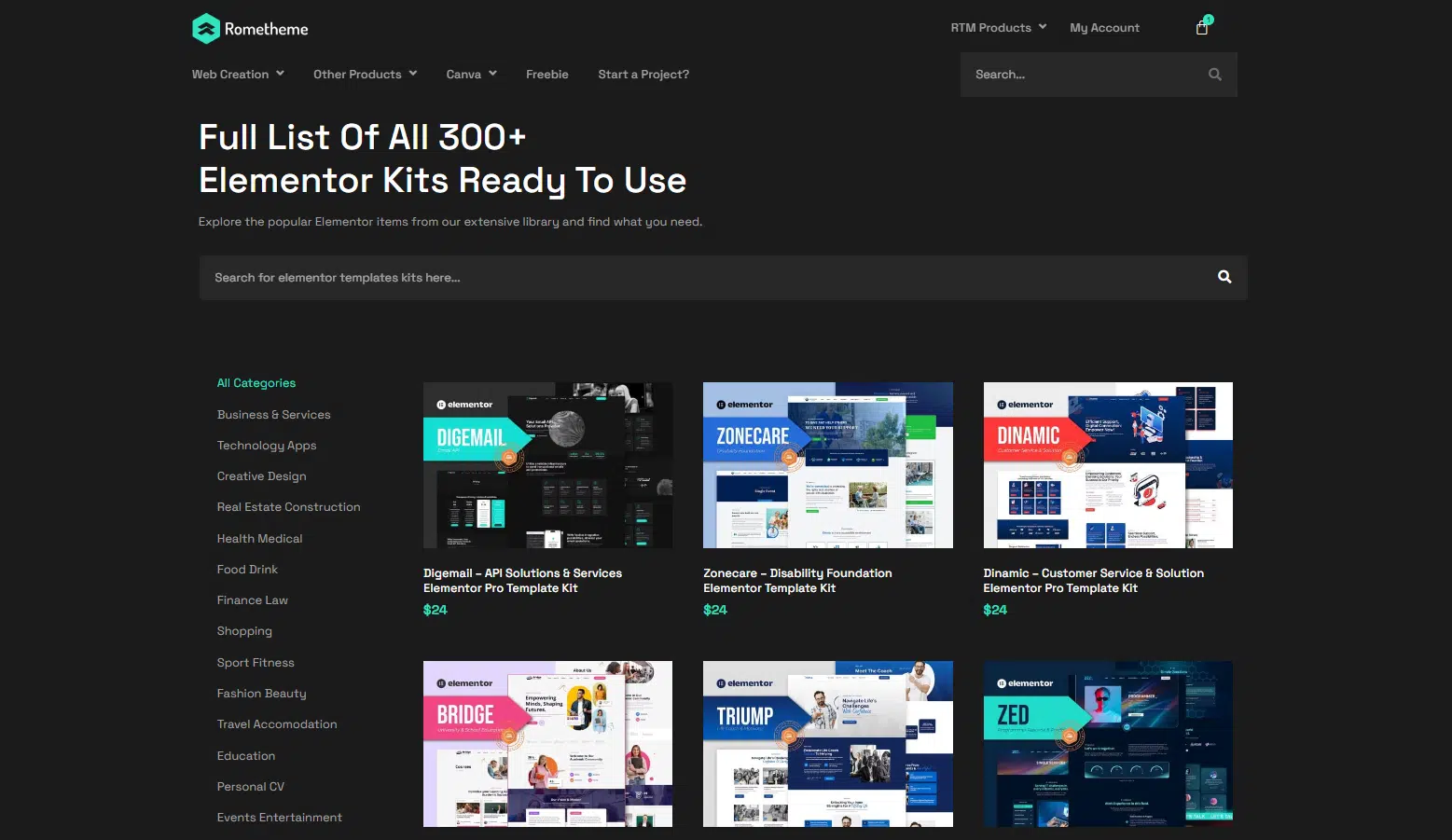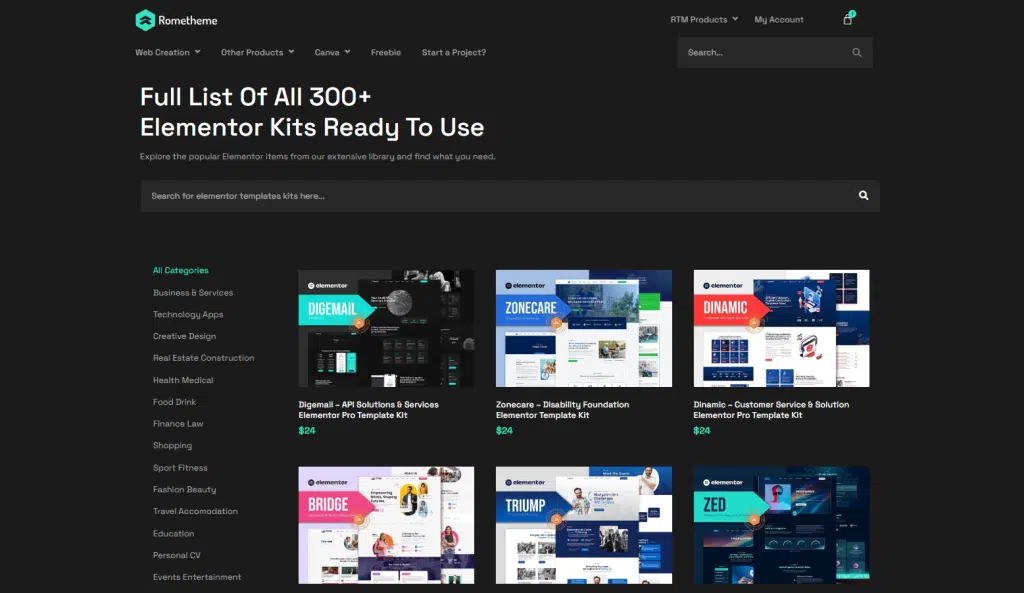 Step 2: Install and Activate Elementor
Ensure you have the Elementor page builder plugin installed on your WordPress website and activate it.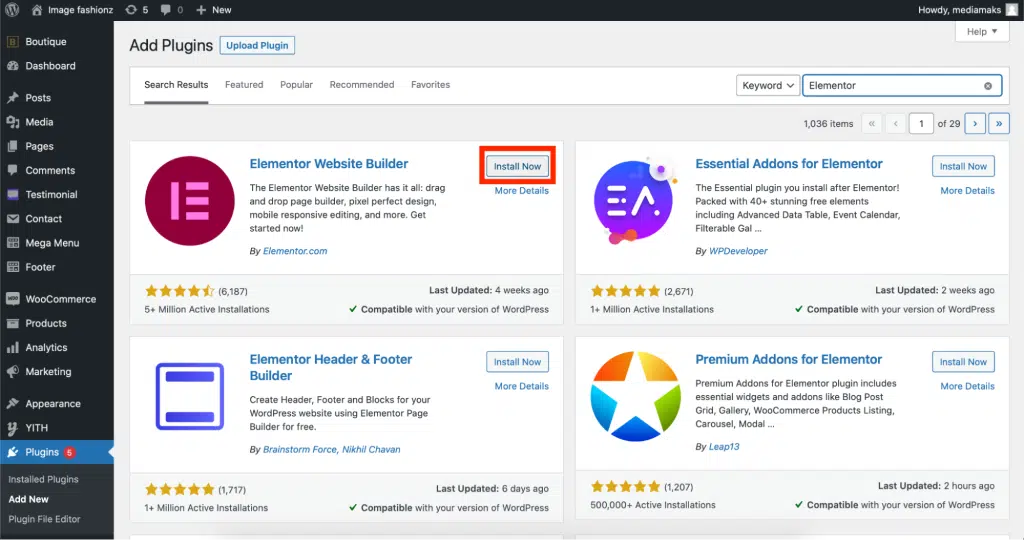 Step 3: Import the Template
Import your chosen Elementor Kit Template with a single click. The template will populate your landing page with its design elements.
Step 4: Customize the Template
Personalize the template by adding your brand's logo, changing colors to match your branding, and updating text and images to reflect your message.
Step 5: Fine-Tune and Optimize
Pay attention to details. Ensure that your landing page is free from errors, has fast loading times, and is optimized for search engines (SEO).
Step 6: Test Across Devices
Preview your landing page on various devices to make sure it's fully responsive.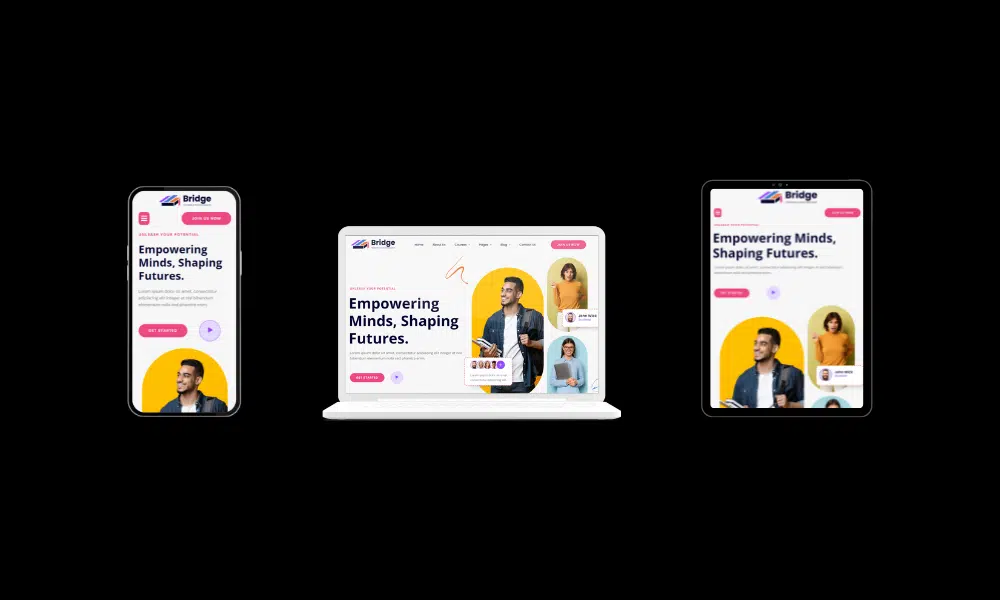 Step 7: Publish
Once you are satisfied with your landing page's appearance and functionality, hit the publish button, and your stunning landing page is live!
Frequently Asked Questions
1. What is Elementor?
Elementor is a popular WordPress page builder plugin that simplifies the process of creating and customizing web pages, including landing pages.
2. Are Elementor Kit Templates compatible with all WordPress themes?
Yes, Elementor Kit Templates are compatible with most WordPress themes, ensuring flexibility and ease of use.
3. Can I use Elementor Kit Templates for e-commerce websites?
Absolutely! Elementor Kit Templates are versatile and can be used to create stunning landing pages for e-commerce websites.
4. Do I need coding skills to use Elementor Kit Templates?
No coding skills are required to use Elementor Kit Templates. The user-friendly interface allows for easy drag-and-drop customization.
5. How can I track the performance of my landing page created with Elementor Kit Templates?
You can use various web analytics tools and plugins to track the performance of your landing page, including user interactions, traffic, and conversions.
Conclusion
Creating stunning landing pages with Elementor Kit Templates is a game-changer in the world of web design. It empowers businesses and individuals to craft visually appealing, user-friendly, and efficient landing pages without the need for extensive coding or design skills. By following the steps mentioned above, you can harness the power of Elementor Kit Templates to captivate your audience and drive conversions.
Visit our website to browse our stuff and follow our Instagram for great content!
Website: www.rometheme.net
Instagram: rometheme_studio