If we just heard the name of this device, of course, we will definitely find out the definition of the device. There are two definitions of this device:
The first and simplest definition is that WordPress is software that you can install and use to create blogs, apps, websites, and so on.
The second, and more complex, the definition is that WordPress is a CMS—or Content Management System. Well, from the description, of course, we can conclude that it is for managing content.
Basically, a tool is made to help us make our work easier, as well as WordPress which is a platform to share content with the world by providing the tools we need to work efficiently and easily.
What Is WordPress Used For?
As mentioned in the introduction, WordPress can be used to create simple blogs, large, complex websites, and anything in between. Basically, anything that can be created using a content management system can be created with WordPress.
If you need to create a website for your construction company, you can do that with WordPress. Maybe you need to create a website for a creative agency? You can do that with WordPress. Or you're building a portfolio for a photographer, perhaps? You can do that too.
WordPress is so versatile, you can create almost anything with it; that's what makes it so popular and powerful.
How to Get WordPress?
How you can use WordPress, will depend on how you want to use it. You can work with WordPress in one of two different ways: from WordPress.org or from WordPress.com.
1. WordPress.org
WordPress.org is the place to download the standalone version of WordPress to install it on your own server.
Working with WordPress in this way is the most flexible. As a result, it's also a slightly more complex option as you need more knowledge to get things up and running.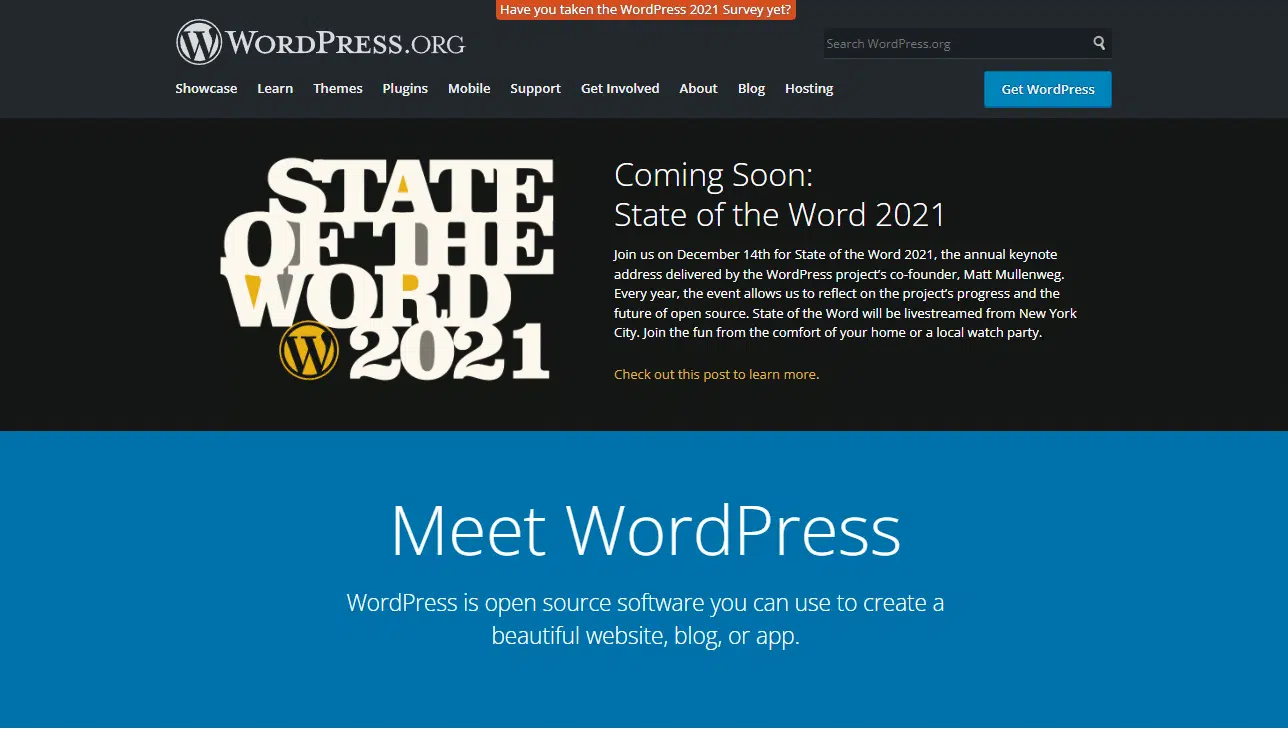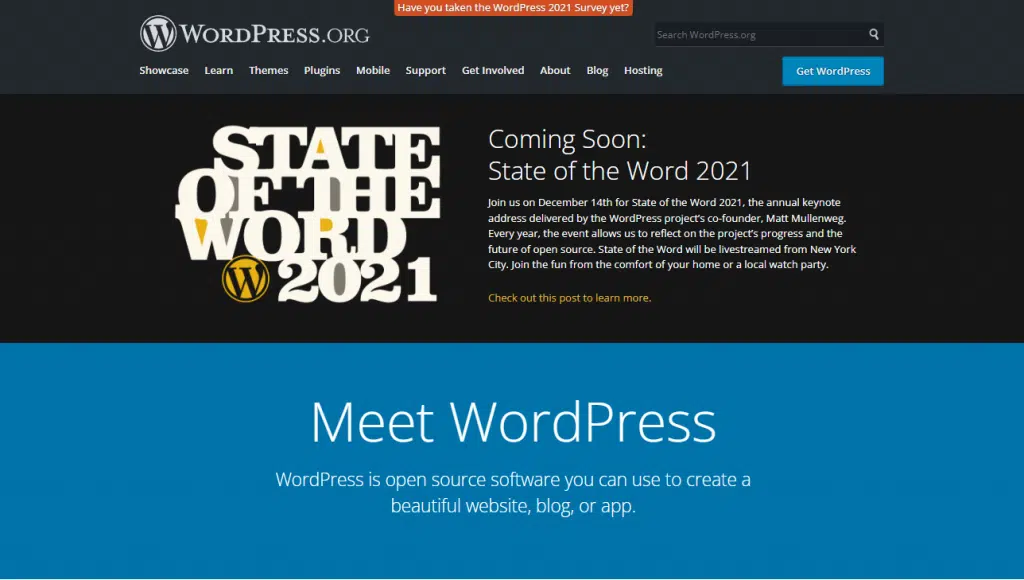 2. WordPress.com
WordPress.com lets you build websites with WordPress instances hosted on their servers. This means that you do not need to have your own server to install the software. You will use their platform.
This is the Software as a Service model.
This option is the easiest of the two as it removes the more technical aspects of working with WordPress—installing the software and maintaining the server.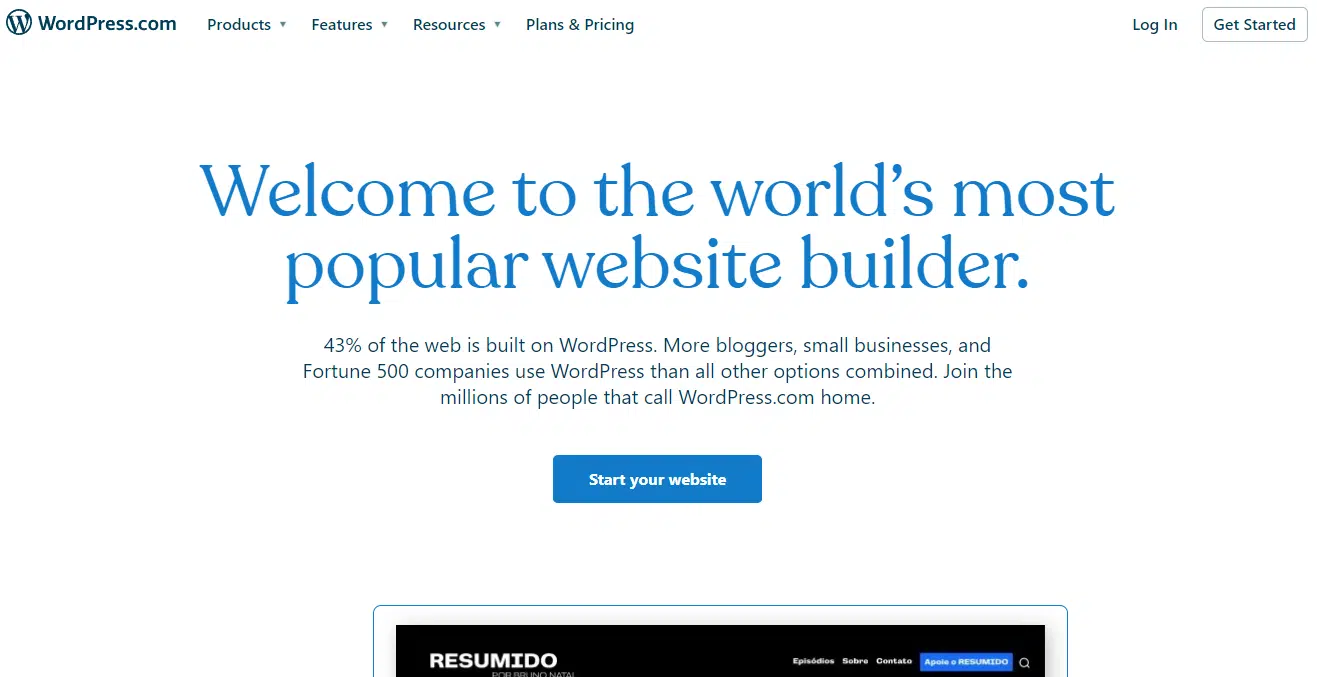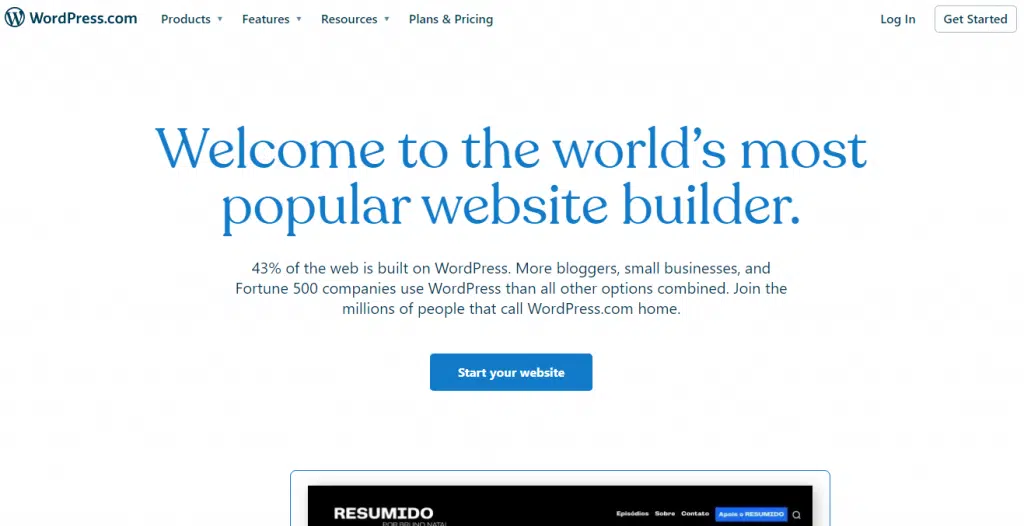 Which WordPress Is Best?
Then which type of WordPress is the best? It really depends on what you want to make.
WordPress.com is a paid platform, but it has a great free plan. You can start with the free plan and upgrade to another price tier later.
Each price tier has a different set of features that are better suited to certain types of users or specific types of websites or blogs.
For example, if you want to upload a custom theme, you'll need a business plan or an eCommerce plan. However, if you just want the basics, you can start with the free plan.
Benefits of Using WordPress
Let's take a look at the benefits that WordPress provides as the most popular website building platform. There are several benefits that we can get that you might like.
Open source: WordPress is open source, which means its code is available for everyone to see, and anyone can contribute to improving the code. Free: WordPress is free to download and install. You can choose to self-host your WordPress on your private server, or you can choose managed WordPress. Either way, you need hosting to make your website available online. Hosting costs are very affordable.
Flexibility: You can do anything with WordPress because it offers a lot of functionality. This means that, unlike platforms that focus on a single goal like eCommerce, they can be easily adapted to build any project. You can use it to build simple blogs and complex websites.
Easy to use: A person with absolutely no programming skills can launch their own website using WordPress. Since the programming and design parts are done, you just need to choose a free or premium theme and customize the look of your website. Also, through the WordPress admin, you can easily add your own content.
Easy to learn: You can take advantage of the widely available and free source of WordPress knowledge regardless of the device you are using. Unlimited learning resources, both paid and free, make it easy for anyone to learn how to use WordPress. You can read step-by-step tutorials and watch videos on how to do it. You can ask questions in forums and find answers.
Scalable: There is an ecosystem of free and premium themes and plugins to make your WordPress website do more than you can imagine. You can integrate it with many systems. In short, WordPress can grow with your business.
Updates: And most importantly, WordPress is always up-to-date with all the emerging technologies. Improvements are made to its core software and are constantly being updated to patch bugs and improve its speed and performance.
Limitations of WordPress
The out-of-the-box functionality that comes with WordPress will help you get your website up and running quickly. These features may be enough for you, and you may not need to make any additions. But keep in mind, many of them are basic, and sooner or later you will run into some limitations, prompting you to look for more specialized functionality.
The good news is that WordPress is a versatile content management system. And you want to get the most out of WordPress by harnessing its full potential. You can do this by adding new functionality to it, or you can extend existing functionality with it. This is where plugins come in.
Whatever website you want to create, whether it's a simple blog or a complex business website, there's a complete ecosystem of free and premium WordPress plugins to help you do that.
So, have you decided how you use WordPress?
Source: Envato Tuts+