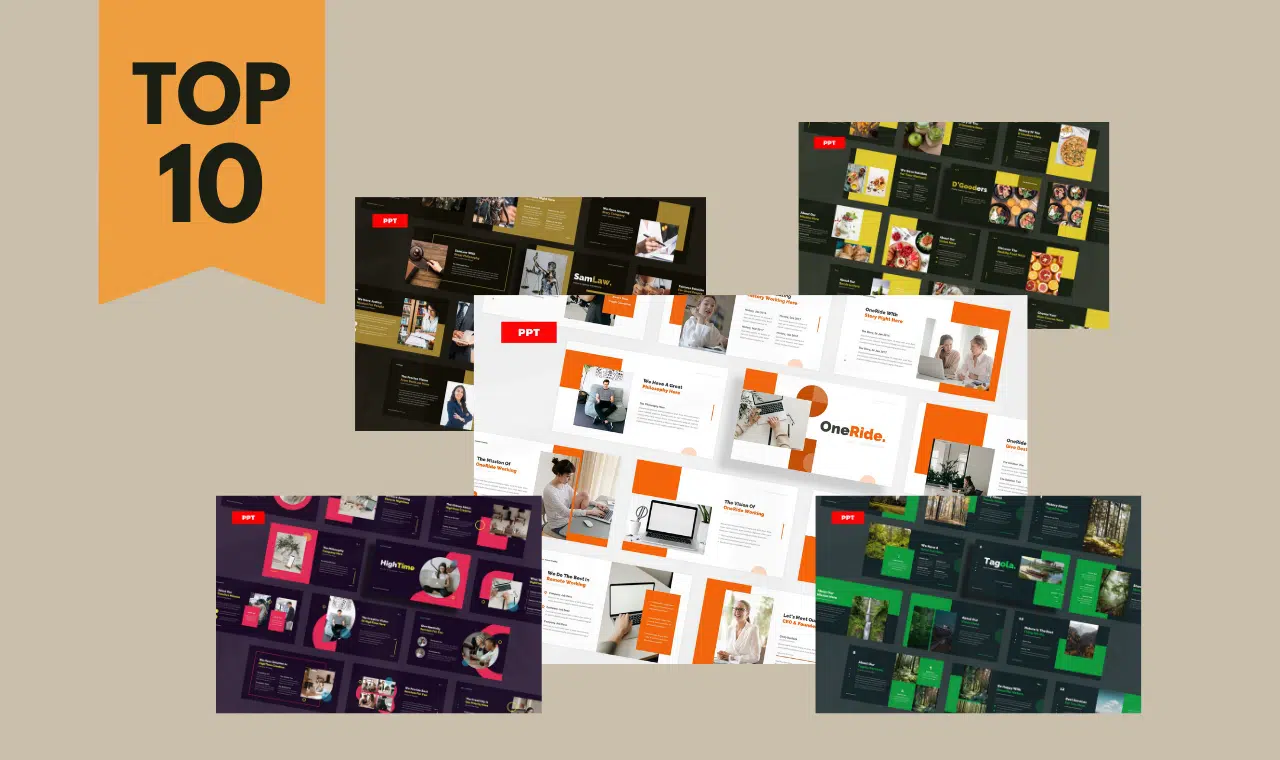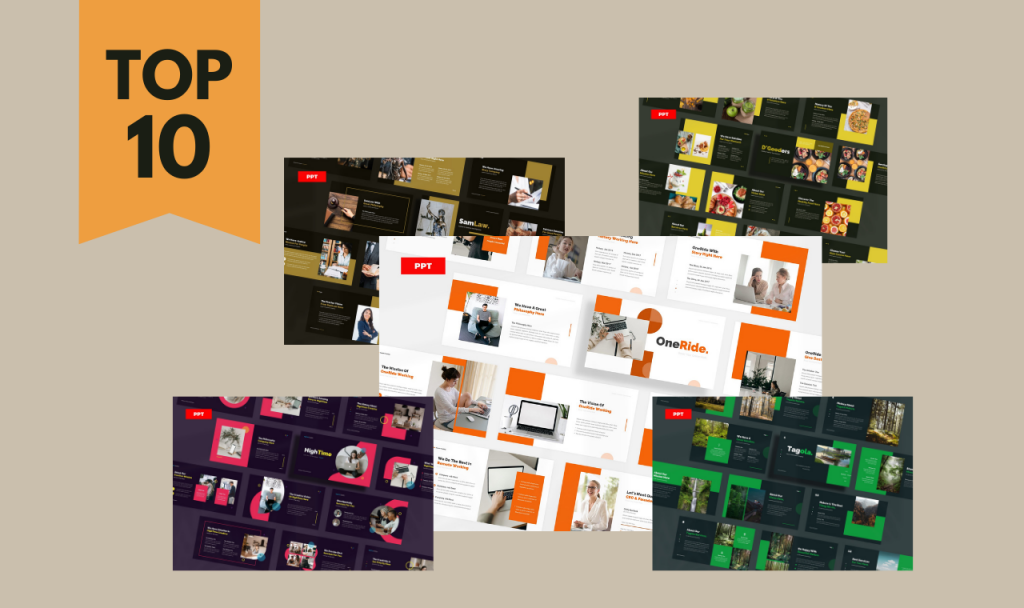 Who doesn't know enough about this template? There are significant thing needed by many people, from students in the school to company CEOs also need them.
In all matters involving a brief description, growth overview, and many other features in it make it easy for many people to complete a project.
Sophisticated technology to make PowerPoint will always be needed, because people no longer need to waste a lot of money to print and give it to business associates who are attending a meeting.
Today's, powerpoint templates can be found easily in many creative markets, with different styles and colors required. Powerpoints have become a necessity that must be owned by companies to make it easier for them to present their ideas or vision and mission in an activity. Powerpoint is very needed in a business or Well designed PowerPoint templates for business contain graphs, charts, timelines, infographics, and more. They have all the tools needed to properly communicate a message to the audience. Because you can easily customize all of the elements and all of the slides, you can alter them to better suit your needs.
1. Startime Business-Powerpoint
Powerpoint with a simple appearance and a purple color that is not hard in the eyes makes the presentation feel more comfortable, The matter of color in PowerPoint needs to be considered because the colors are too striking will disturb the eyes of the viewing audience. Let's Add this to your favourite presentation.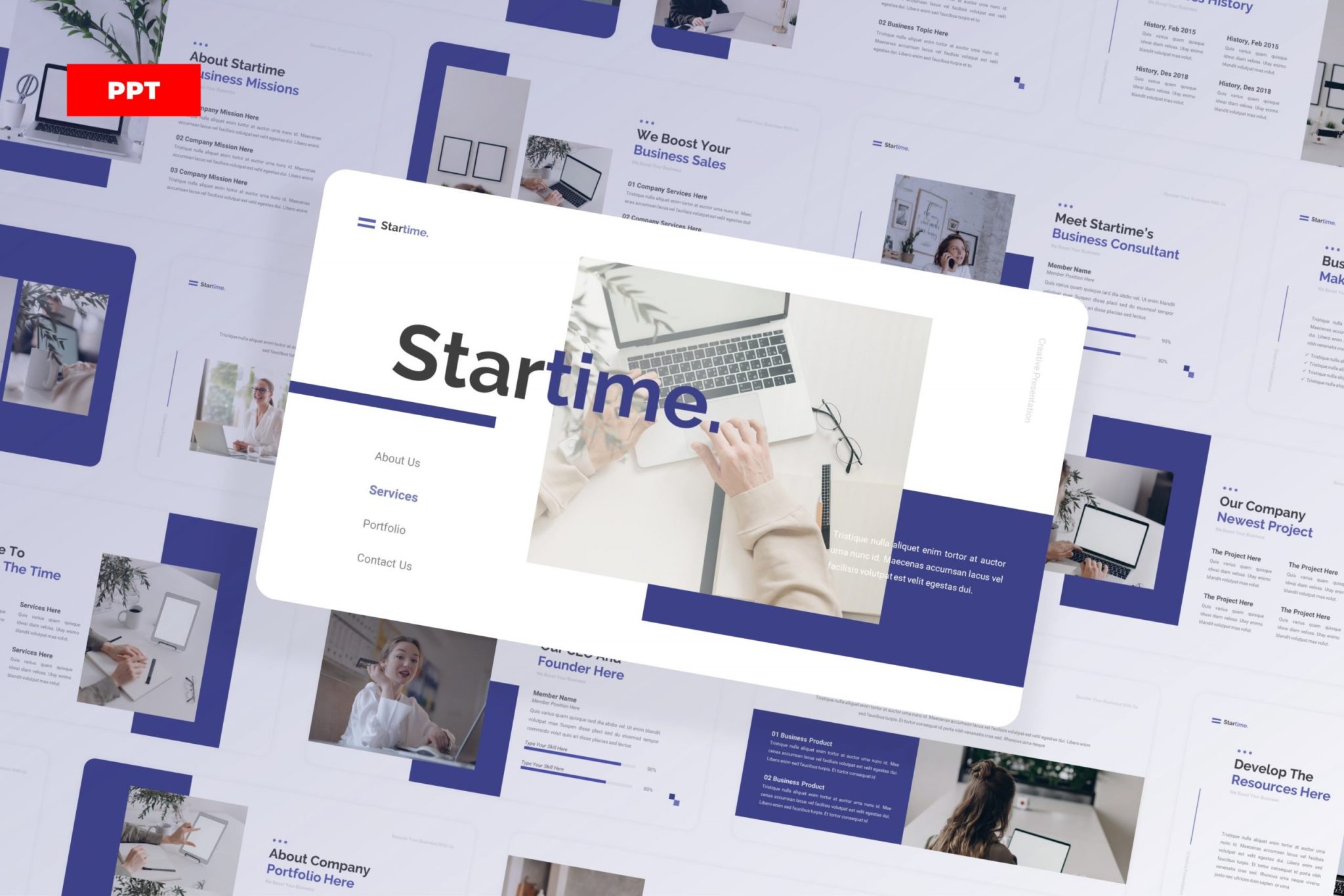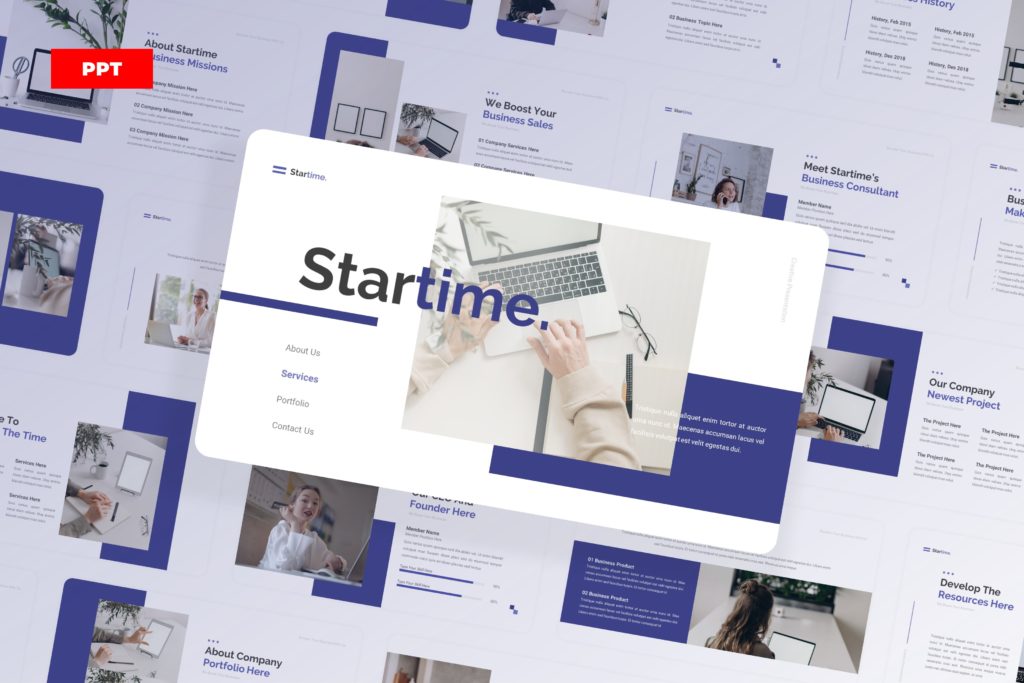 2. BlamBiz Business-PowerPoint
Want your powerpoint to look less boring?
Try this powerpoint! Various design templates with picture frames inside will make the presentation feel perfect.
Sometimes you also need to add things that you need personally, whether it's an icon or a new image frame shape that further clarifies your intentions and goals.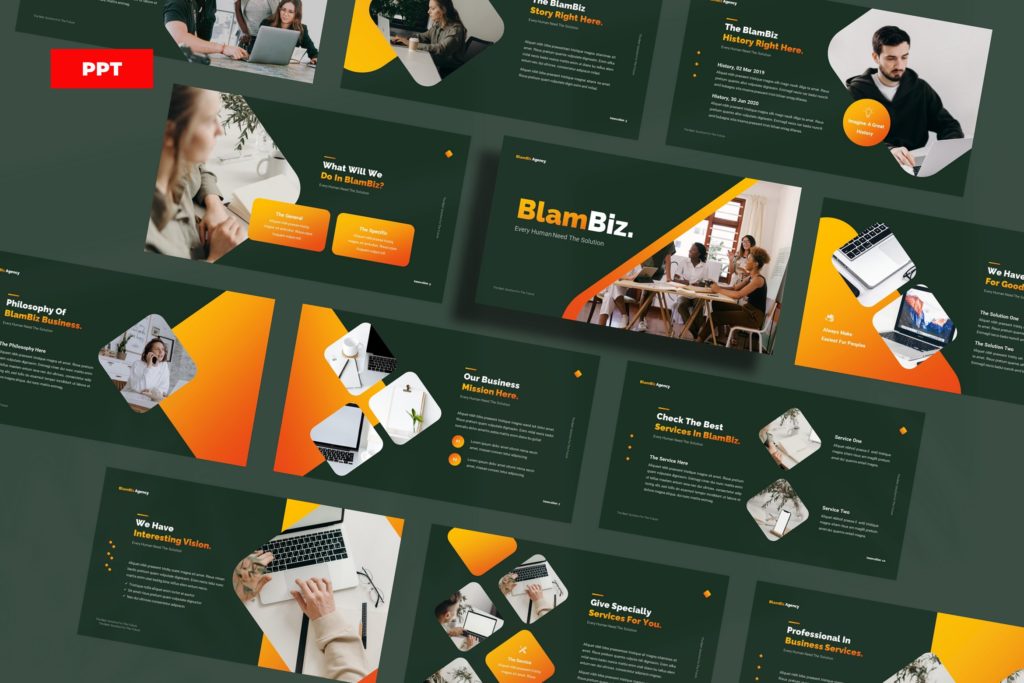 3. Gymasta Healthy Body -PowerPoint
You want to make a visit to a well-known business partner or agency to do marketing fitness center do you have? This template deserves to accompany your trip. This will really like this one powerpoint, immediately add it in the best powerpoint collection that you have today. Serious content needs a professional design and that is what you'll get with this free presentation template. A dark background and single accent color makes it easy to adapt to your brand, so you can use it in business or corporate meetings.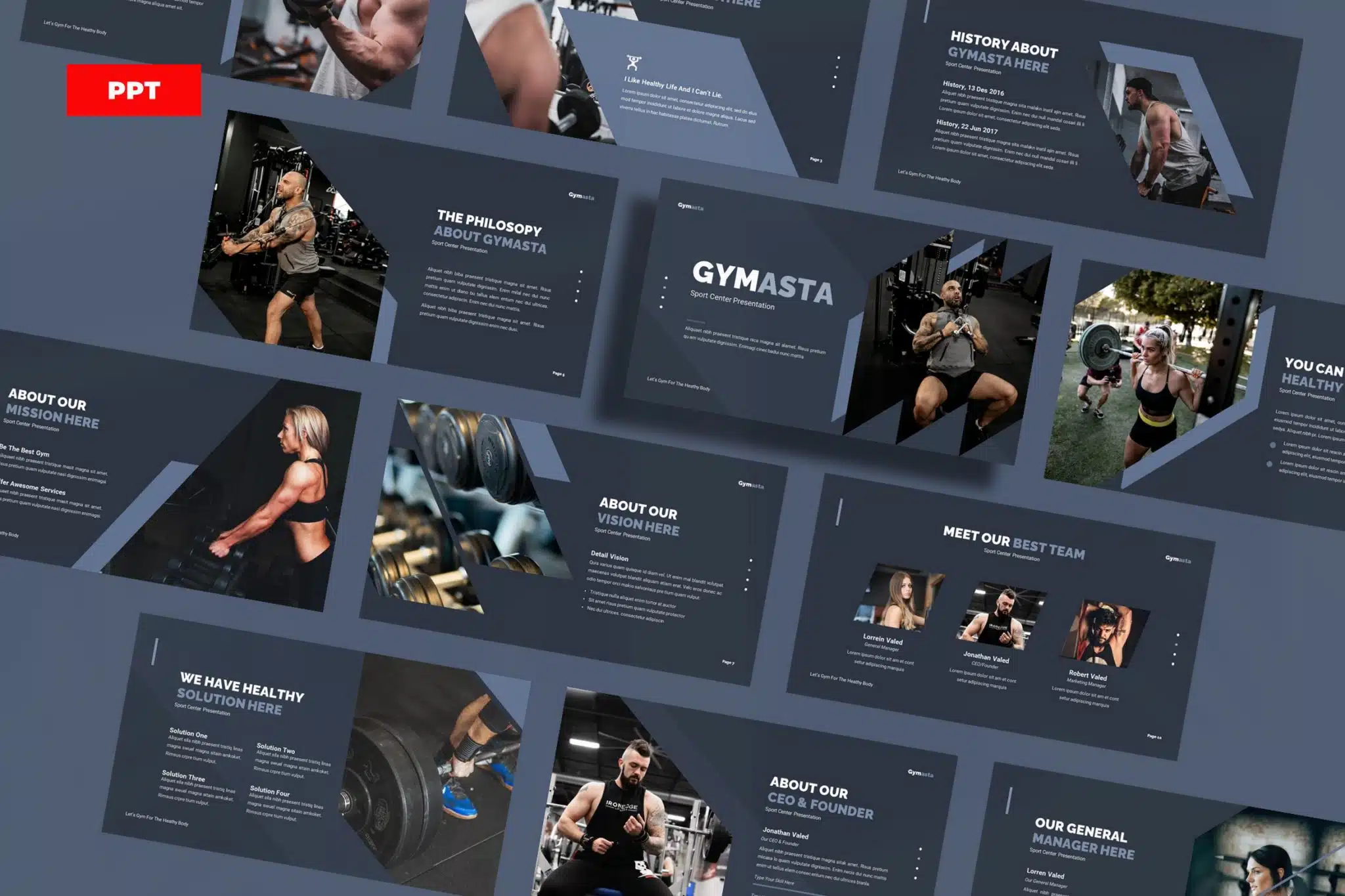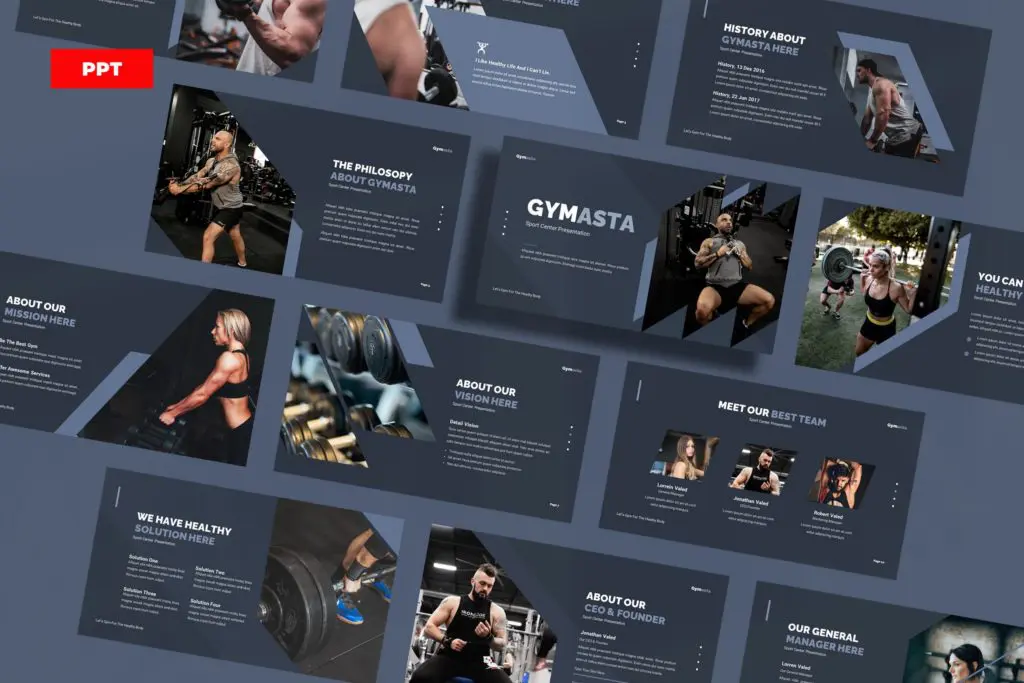 4. HighTime Business Creative – PowerPoint
Hightime Business Creative, according to the ppt title, this design looks unique and creative. The icons that are served are varied and more colorful.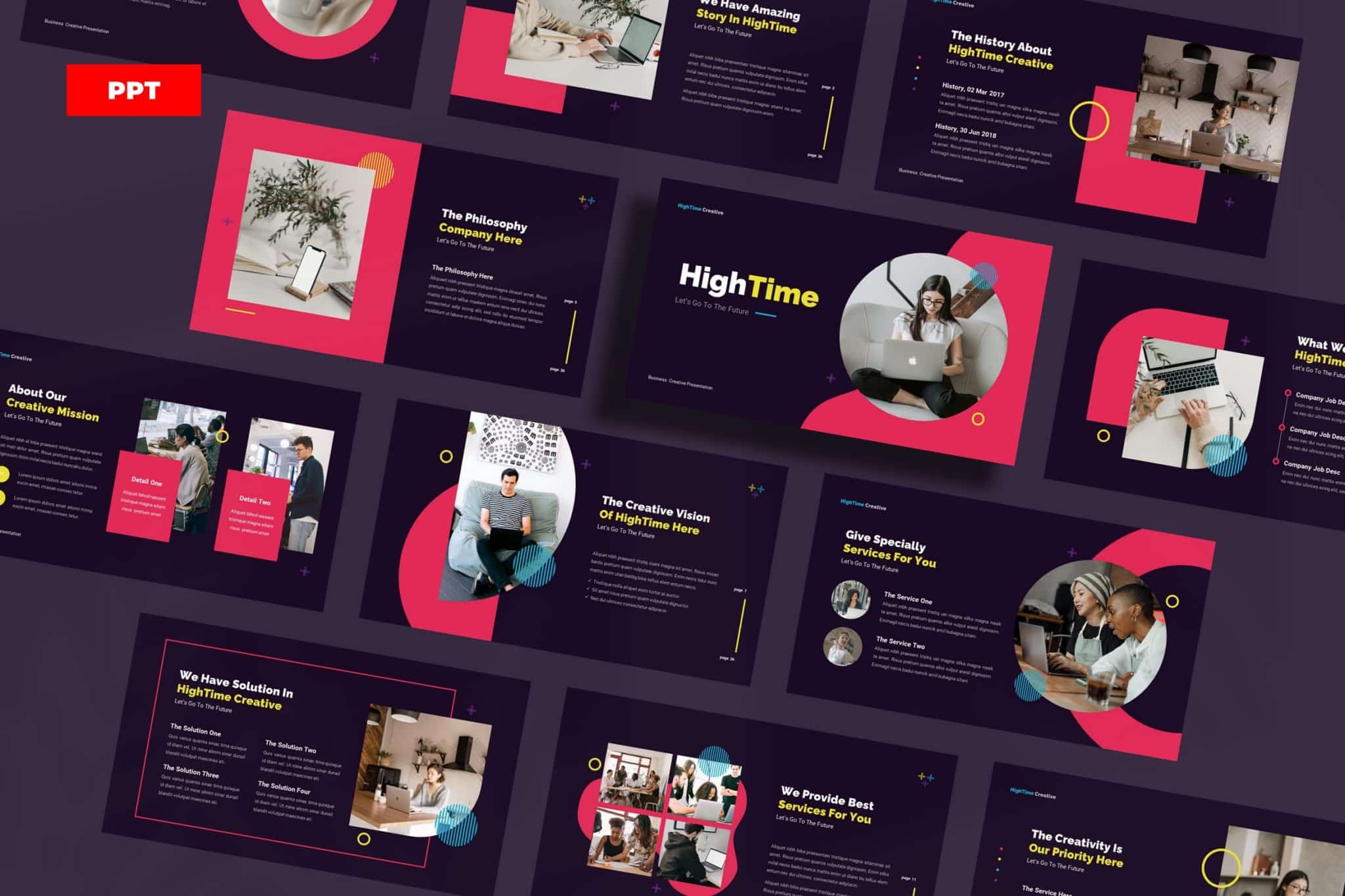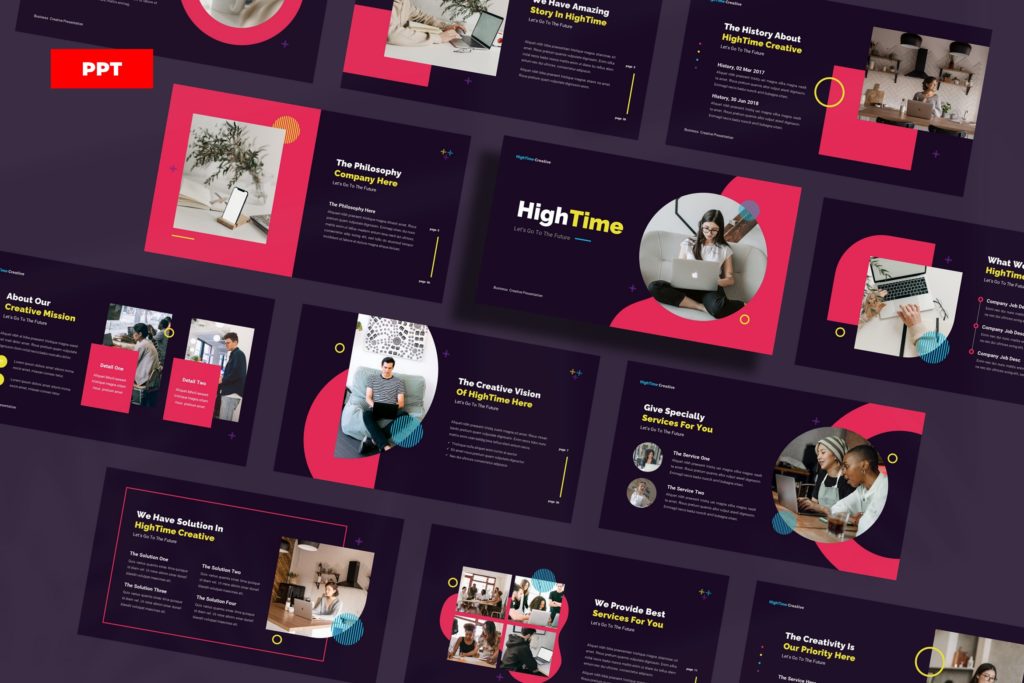 5. Tagola Nature – PowerPoint
Tagola Nature has a design that is very helpful for presenters, only need to change the image or text as needed.
A complete layout, filled with company and team introductions, explaining the objectives, and also clearly describes the infographic that will be displayed.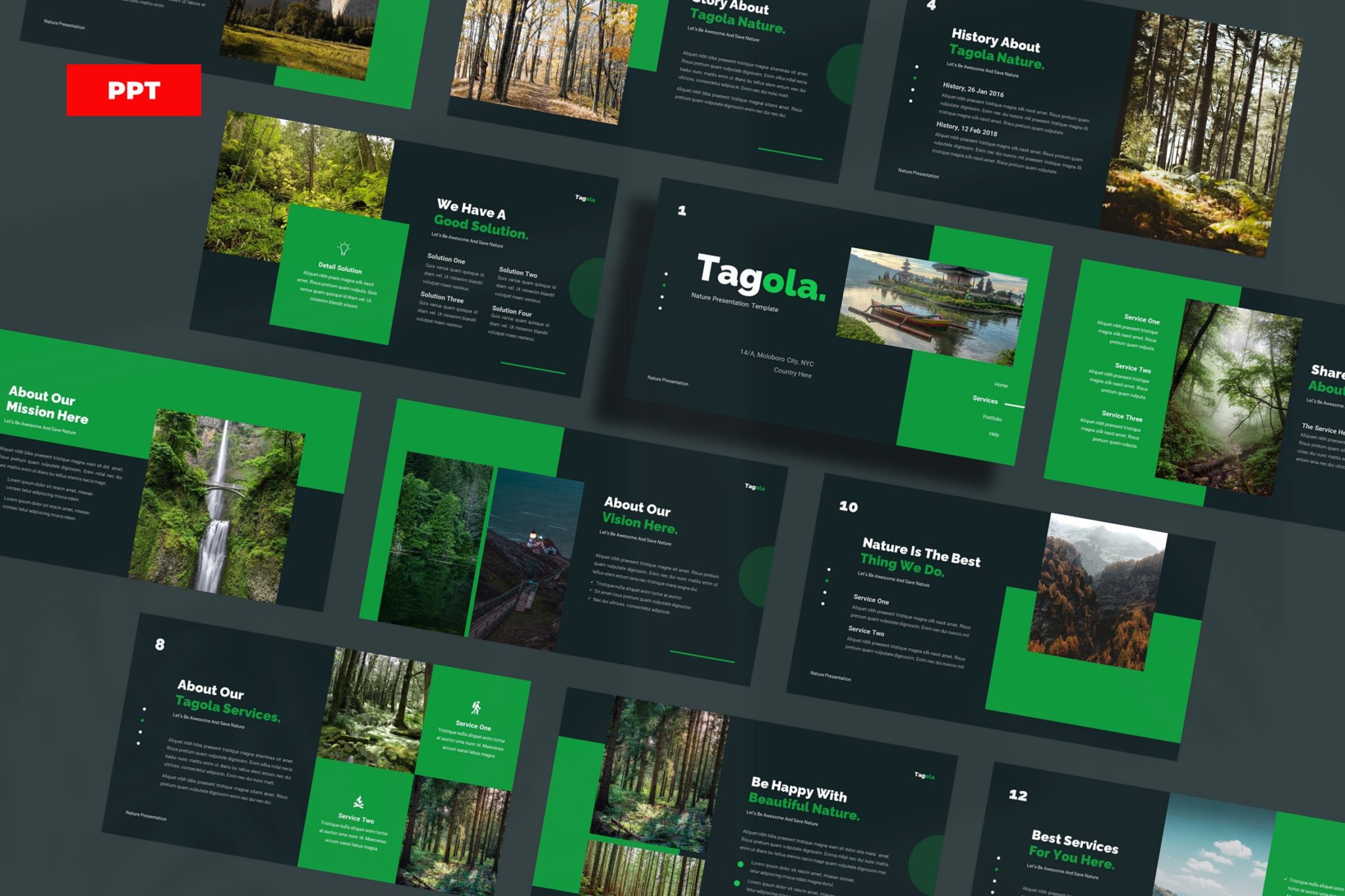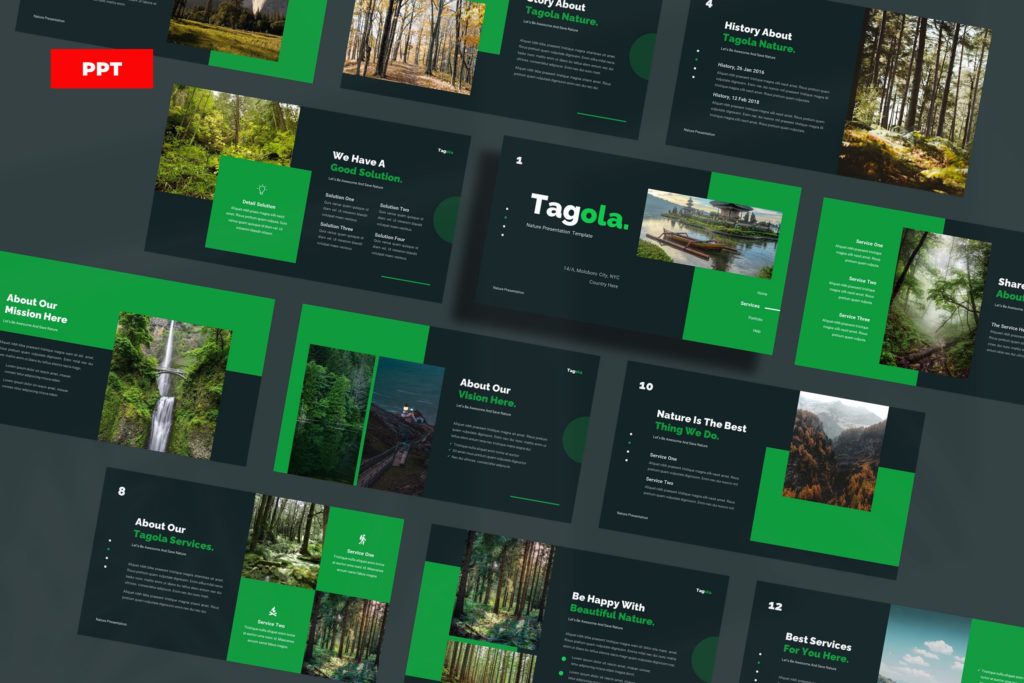 6. OneRide Remote Working – PowerPoint
Oneride powerpoint is suitable for the startup and the perfect PowerPoint template for creating business presentations. It features a modern design and comes with easily editable slide layouts. In addition, it's available in Keynote and Google slide version as well.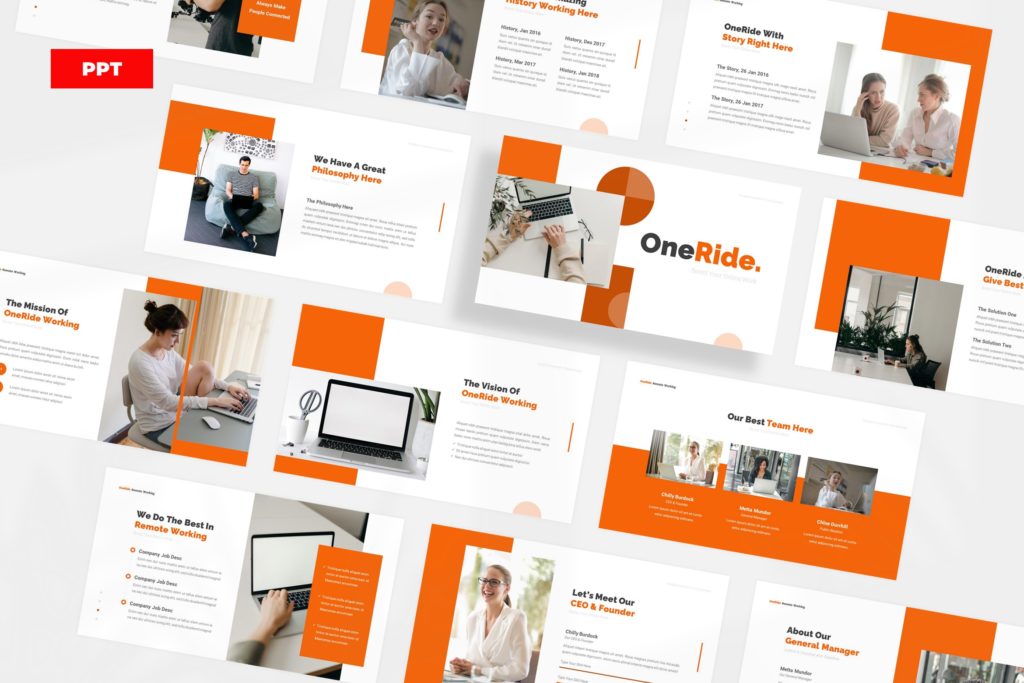 7. SamLaw Justice And Law – PowerPoint
Looking to create a good and clean slideshow for a business presentation? Then use this free PowerPoint template. It features unique slides with editable graphics, tables, charts, infographics, and everything you need to deliver an effective presentation.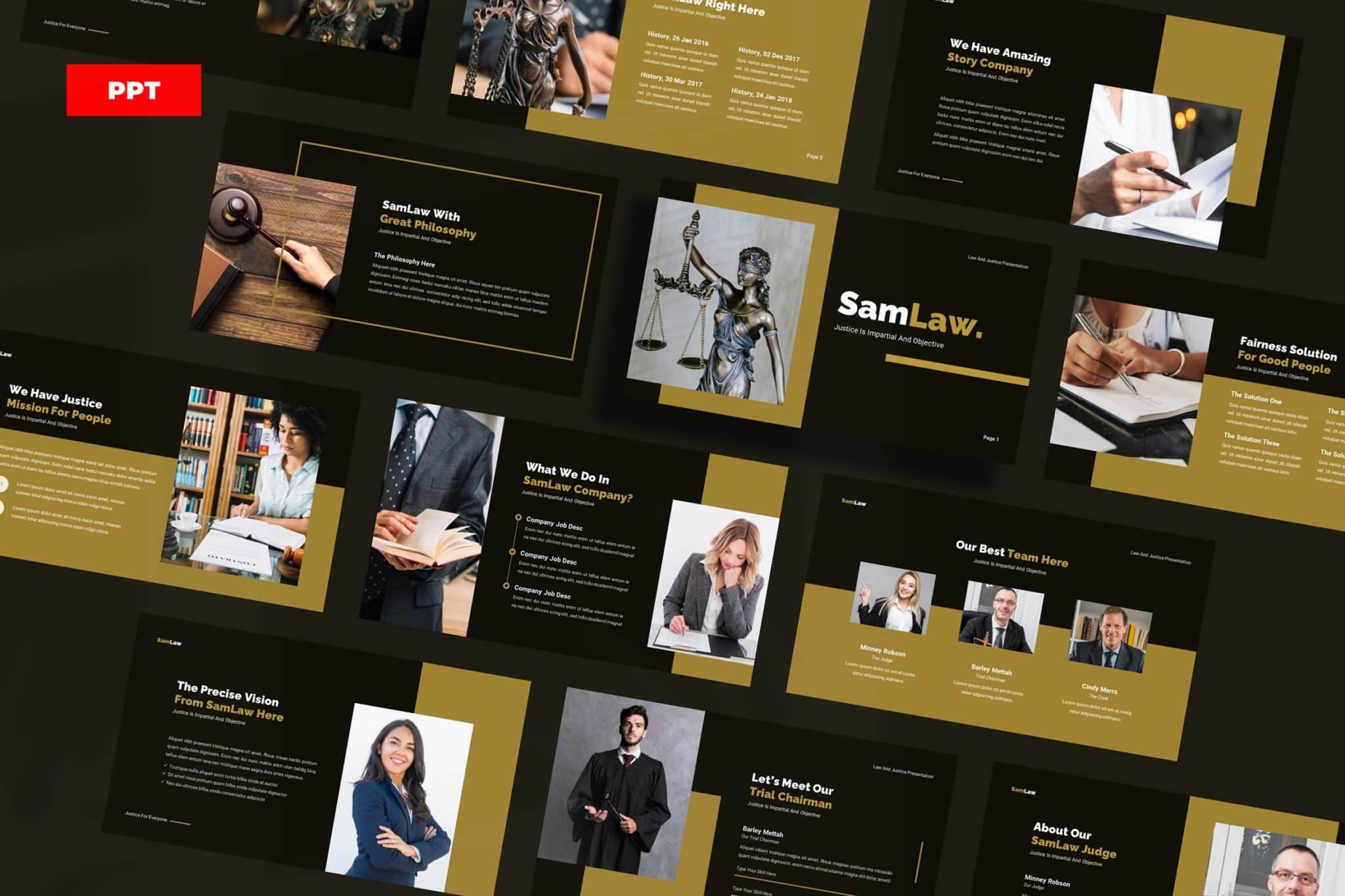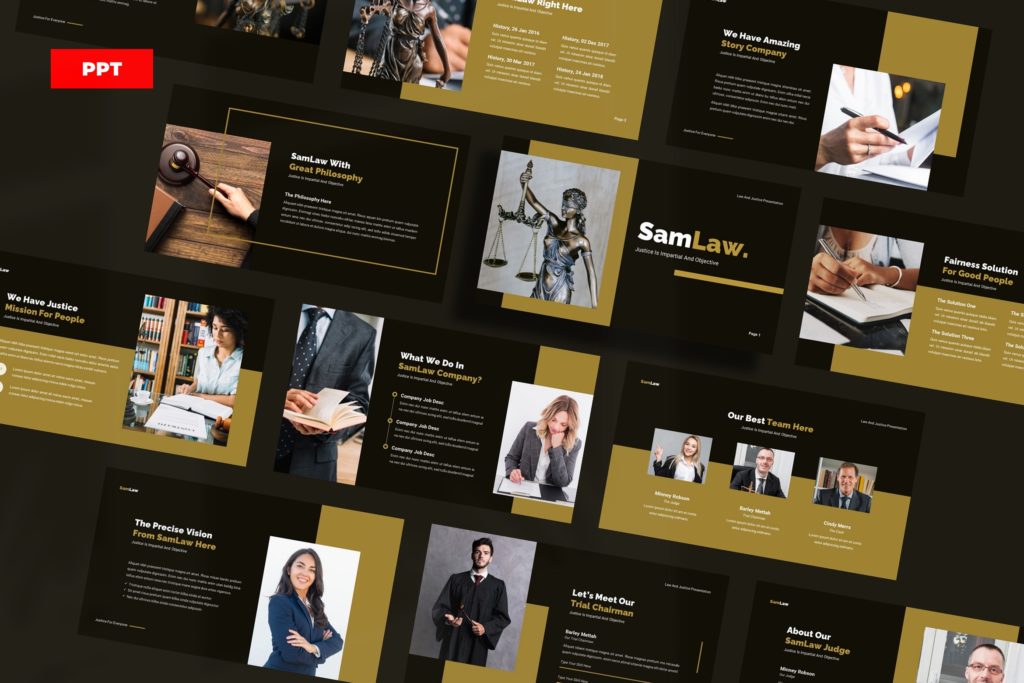 8. SkillUp Online Course – PowerPoint
SkillUp is a super simply PPT template that's purpose-built for the industry. It offers a striking design, infographics, easy to edit fonts, color adjustments, plus a range of other customizable features.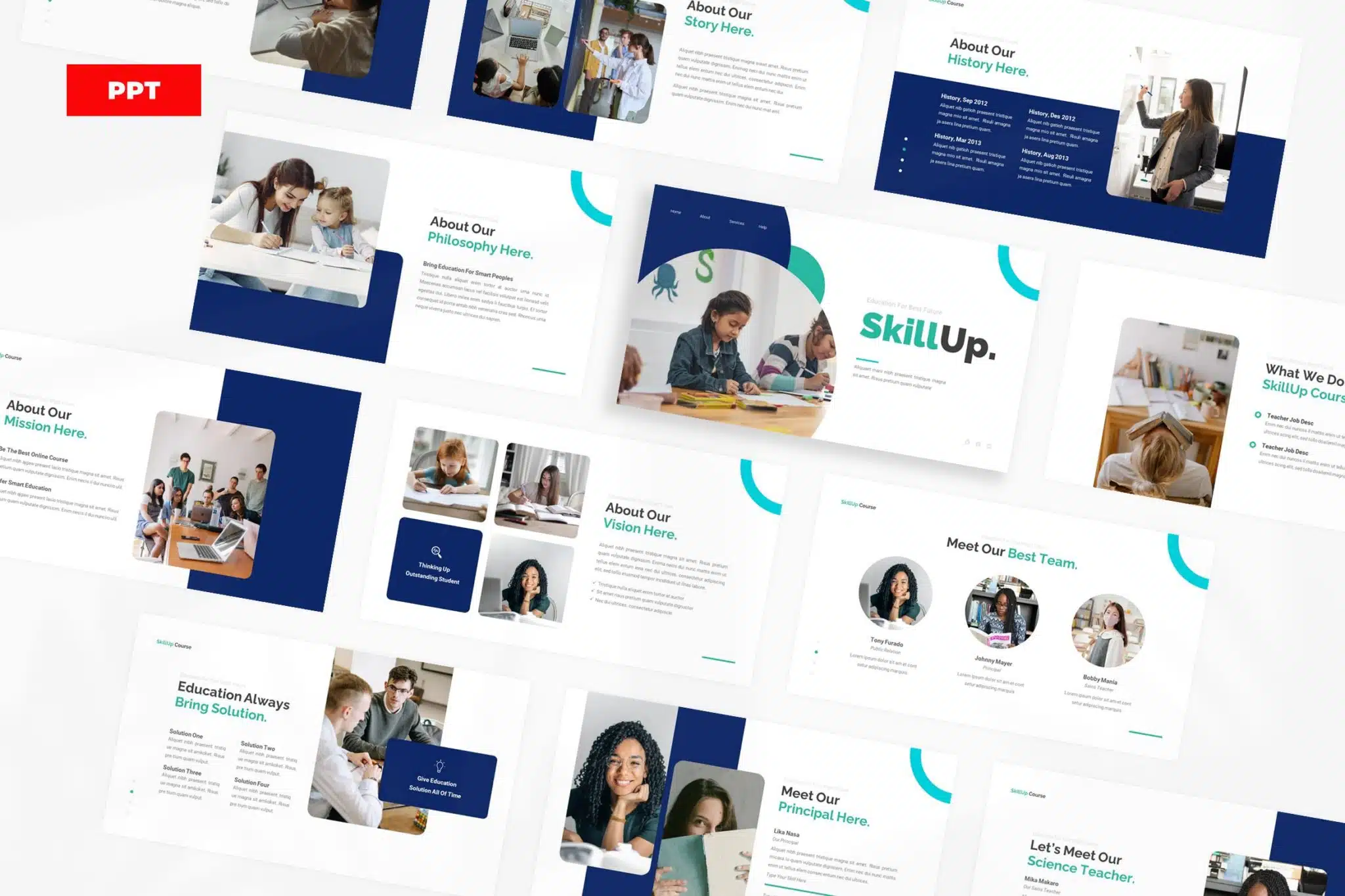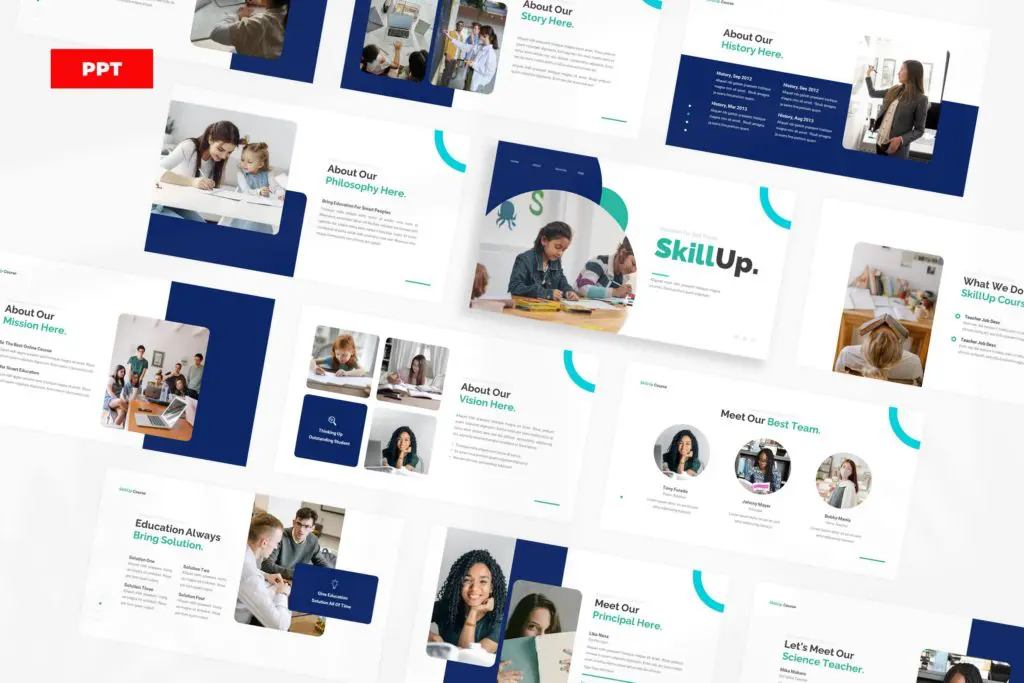 9. D'Gooders Healthy Food – PowerPoint
D'Gooders Healthy Food – PowerPoint is a gorgeous PowerPoint template that features a design that consists of nature colors. It's perfect for everything from design presentations to creative project slideshows and more. This template includes unique slide layouts and comes with lots of editable graphics and shapes as well.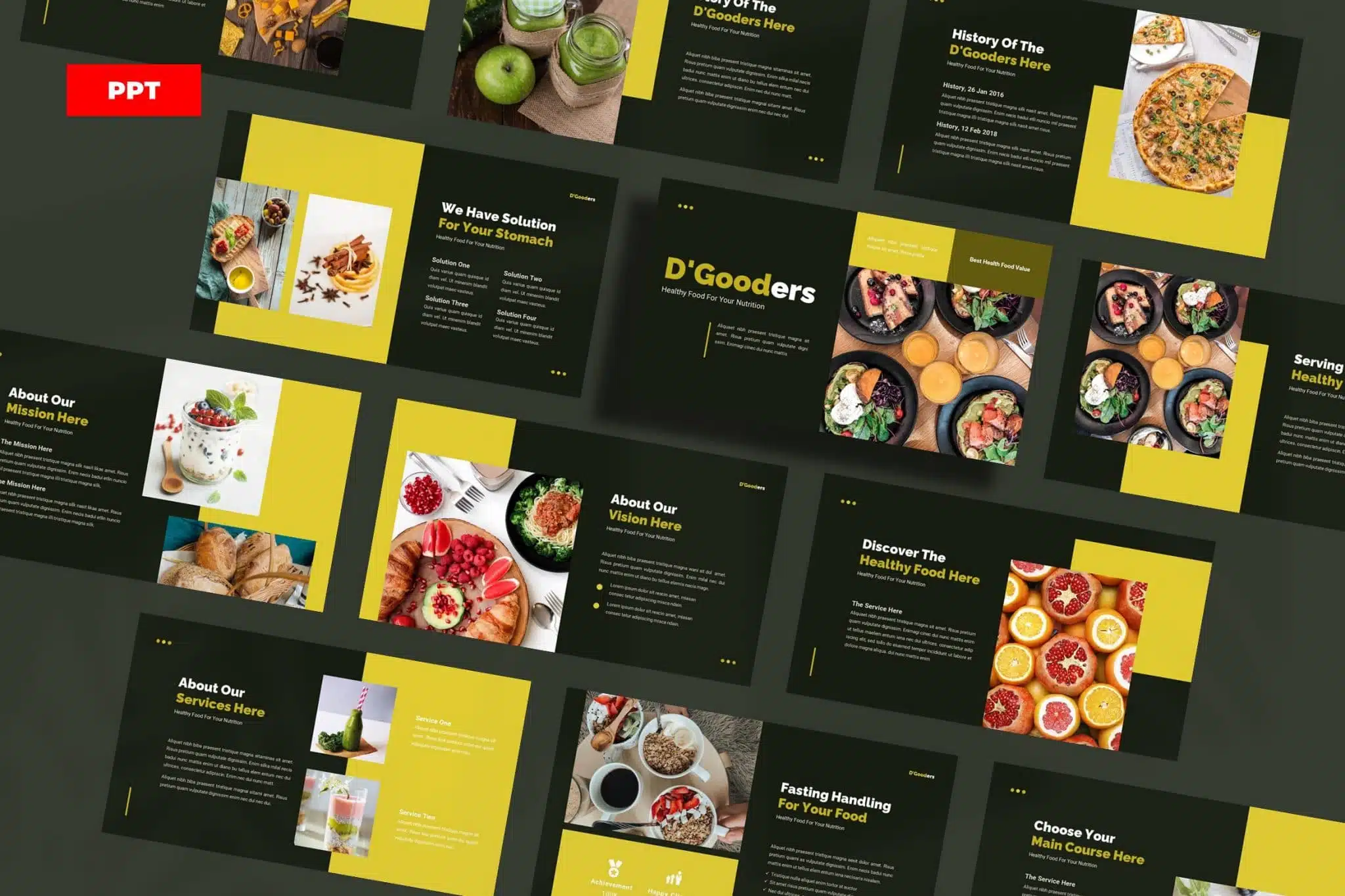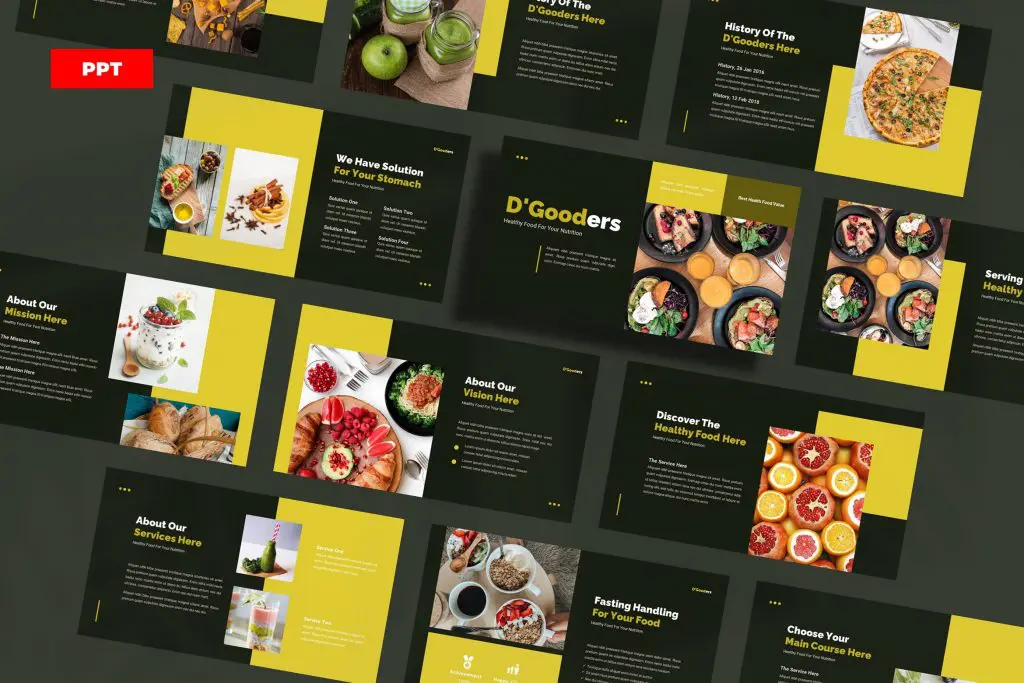 10. ArchiMan Architecture – PowerPoint
The modern and unique design of this presentation gives it a truly professional look. It's perfect for creating presentations for showcasing your portfolio, creative projects, and more.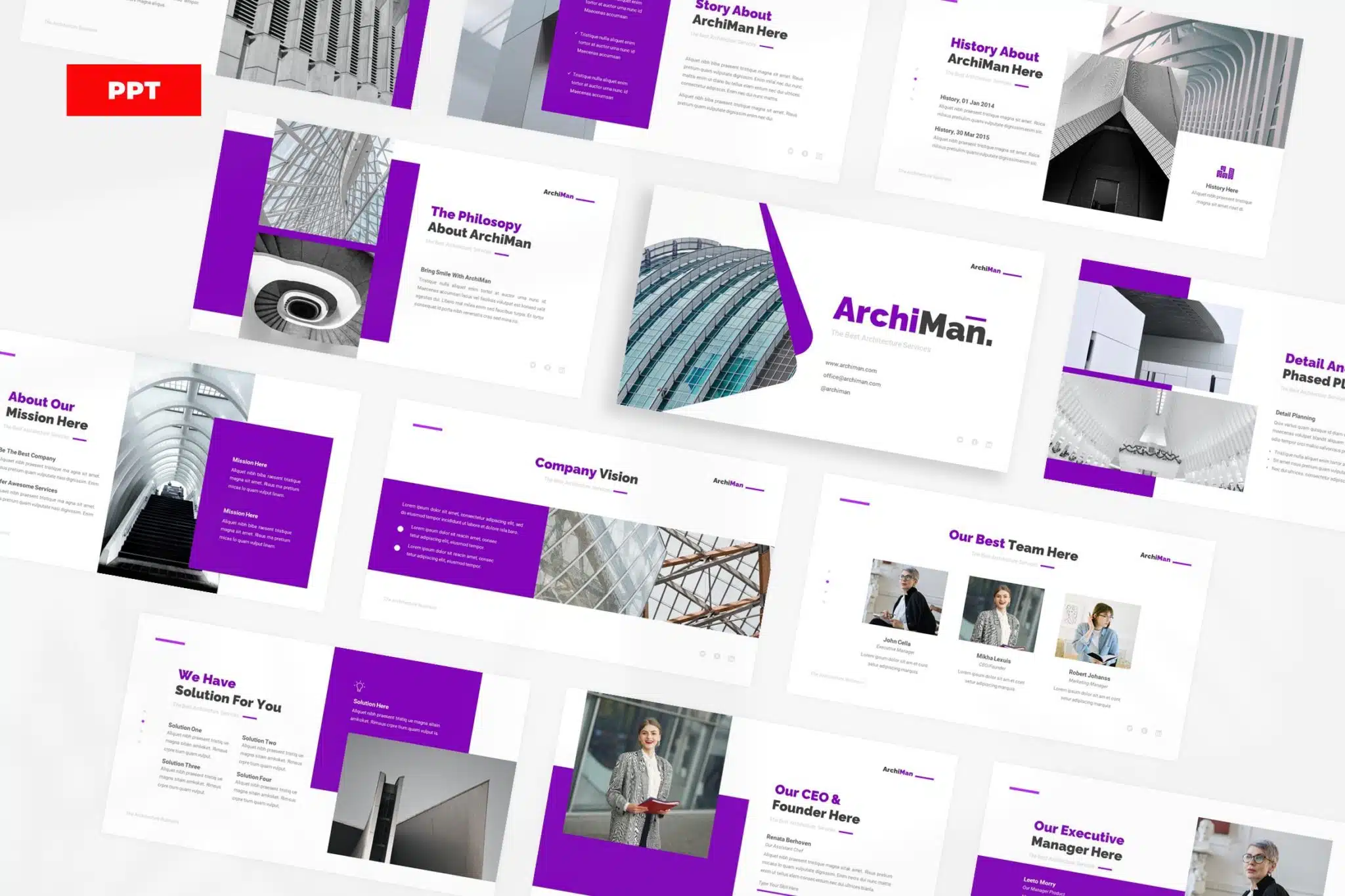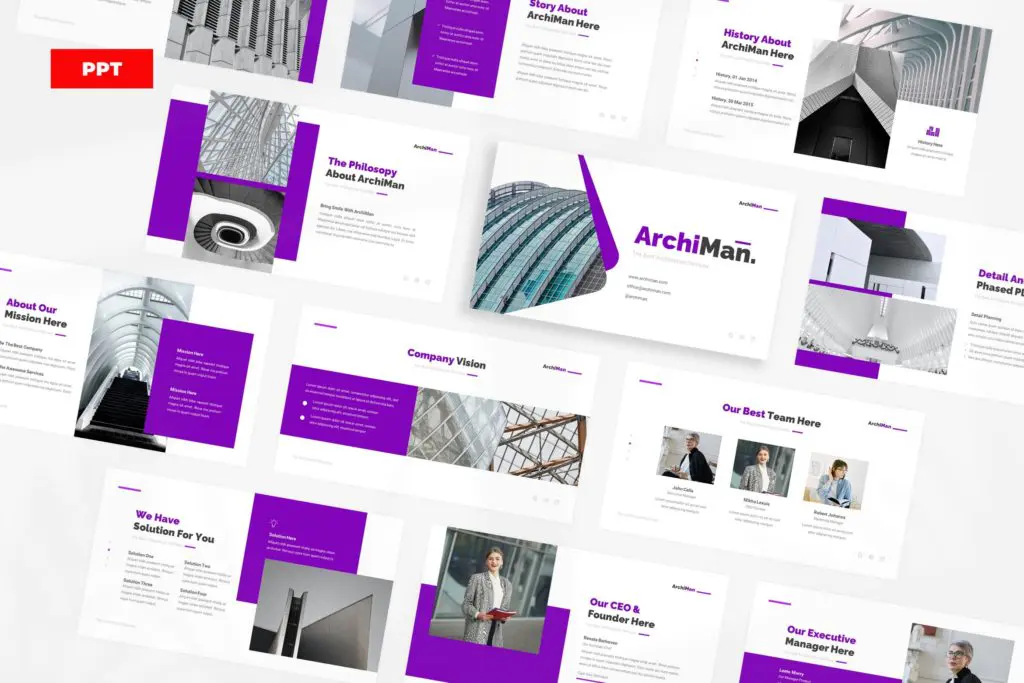 Like many urgent circumstances nowadays, because of other work deadlines that make you confuse. Now, you don't have to bother investing a lot of time to prepare a presentation. You can direct your points to an audience using existing PowerPoint templates, Which are quite effective and well-organized. Now, you can skip all the work associated with designing your presentation from scratch. Better to add your specific content to pre-designed slides. As a result, you can get everything ready in a jiffy. Sounds like something great, isn't it? Anyway, you can always make some changes and make a presentation match your vision. It should not be something difficult. Thanks for reading!