Let's improve your story and Instagram feed to increase visitors to the account you have. Use an attractive appearance with a neatly arranged Instagram layout and packed with classic colors.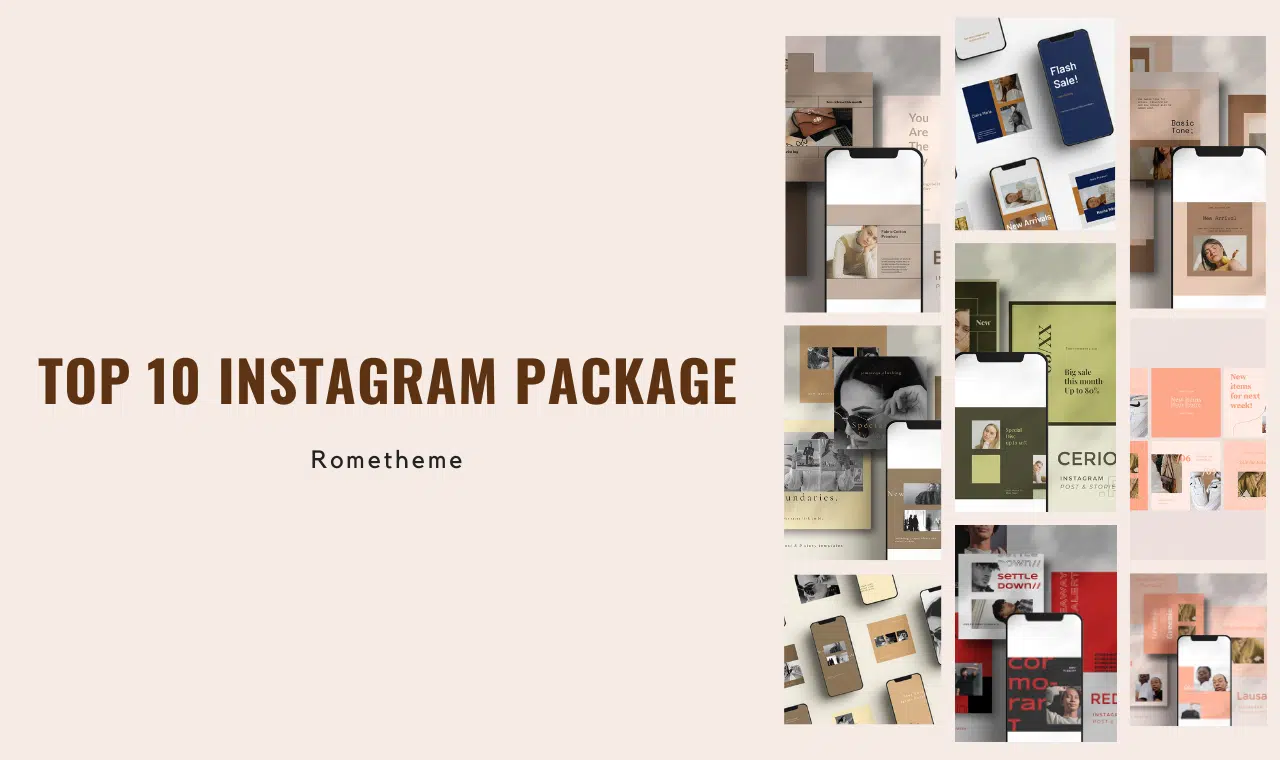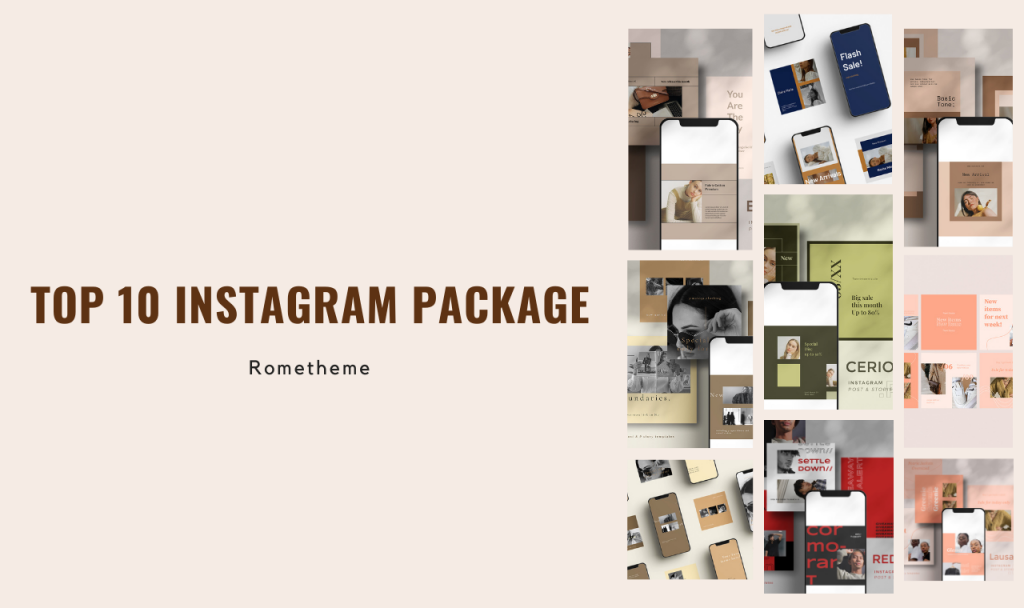 Who doesn't know this one application, from children to adults. They use it for various things in life. Product branding, personal branding, and many more uses of Instagram in this life. Not only a place to update photos and stories, sometimes it is also a source of inspiration for ideas, tips and tricks, clothing models, and culinary tours. In the past, uploading photos and videos was commonplace, without the need to edit and use filters, without thinking about color alignment or certain themes in one grid. Currently Instagram has been modified into a more advanced application with filters and various features offered. It is even more interesting about businesses that are traded on Instagram, such as fashion products, cosmetics, and many other unique items that you can find there. People who like Instagram will often visit an interesting Instagram display. Relax, in this article we will present 10 sets of Instagram templates that are easy for you to use. Happy exploring!
1. Rier – Instagram Template Set
If you're promoting a fashion brand or a clothing store on Instagram, this bundle of Instagram post templates will help you promote your new arrivals and sales more easily. This pack includes 9 PSD templates feed and stories with image placeholders for easy editing.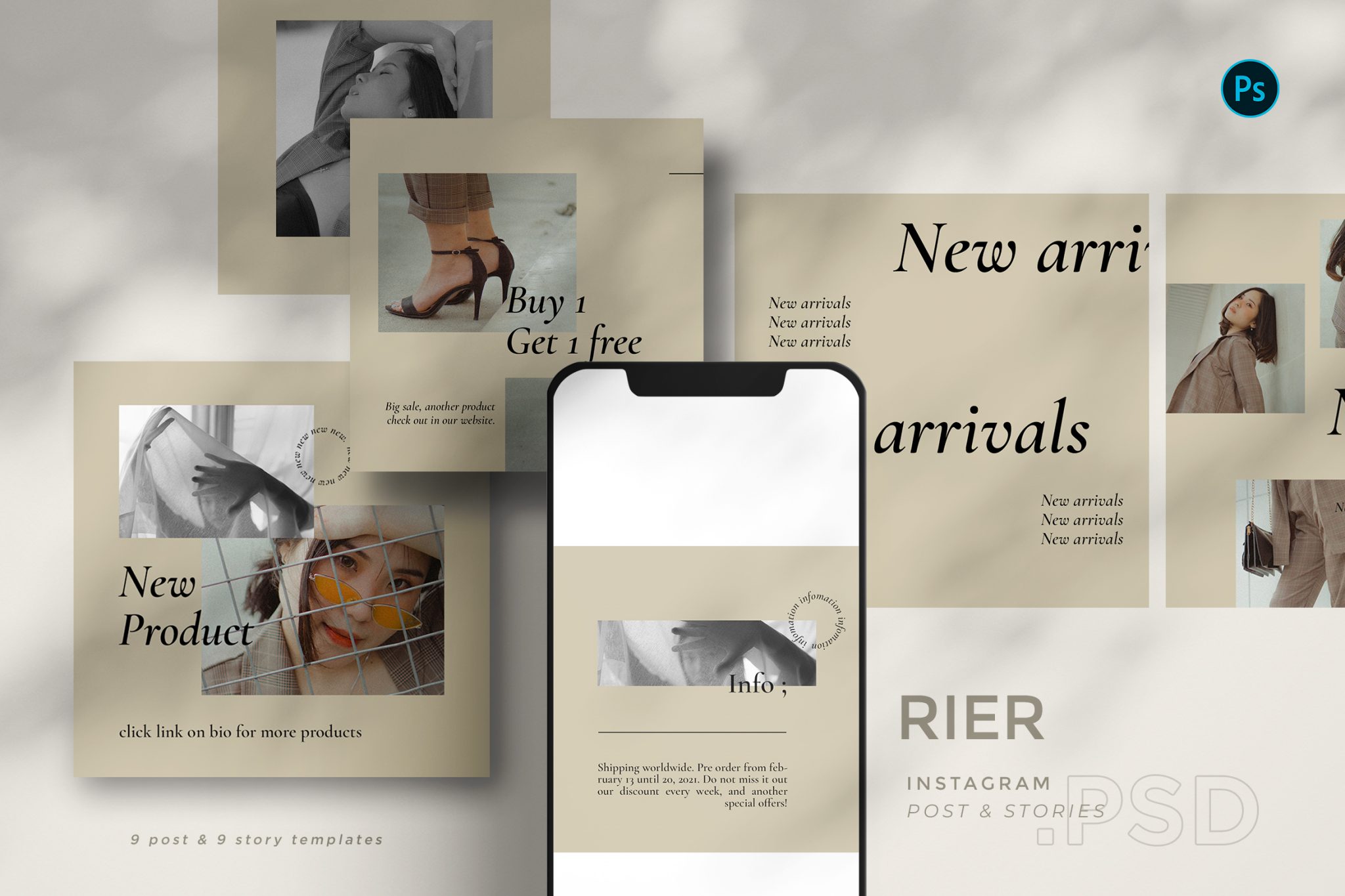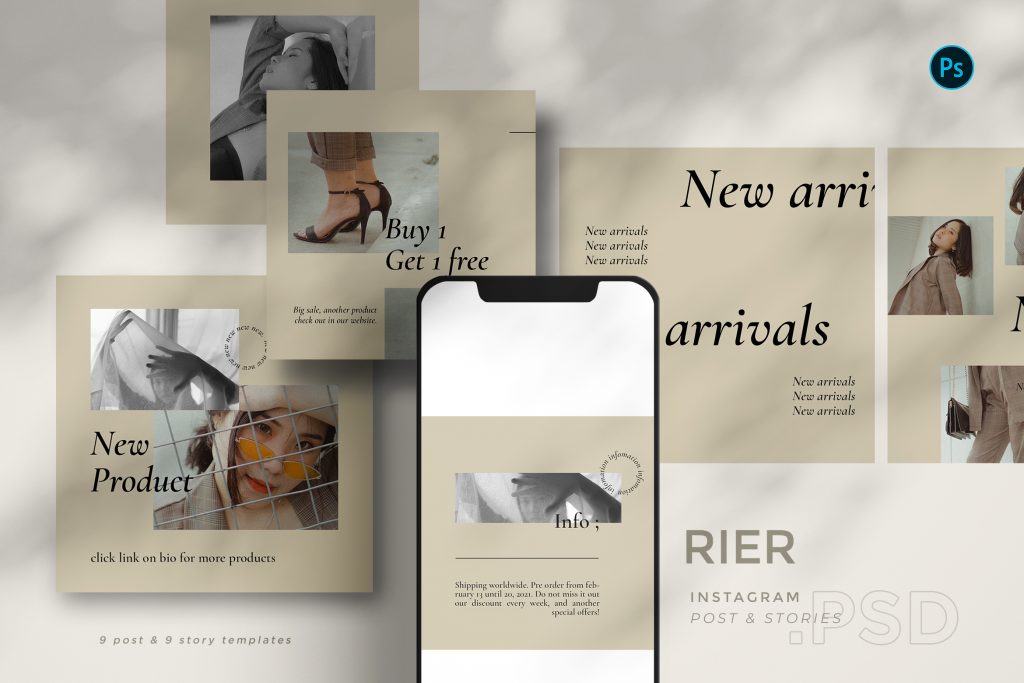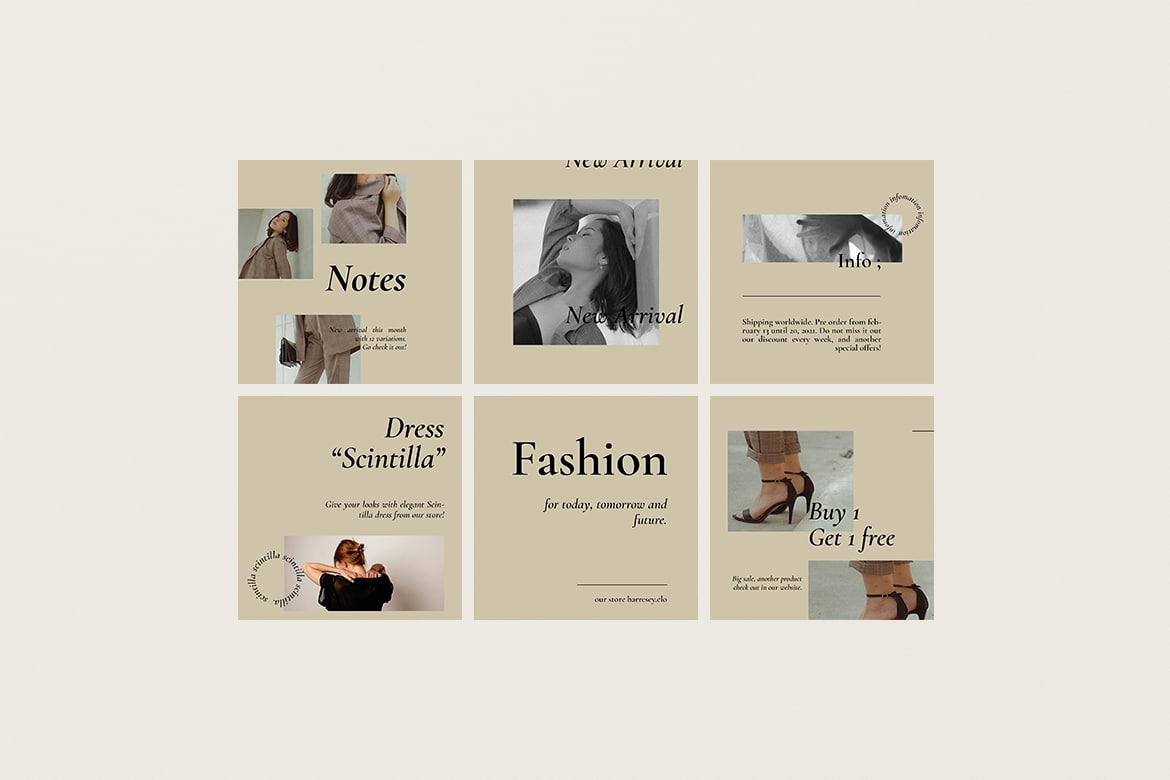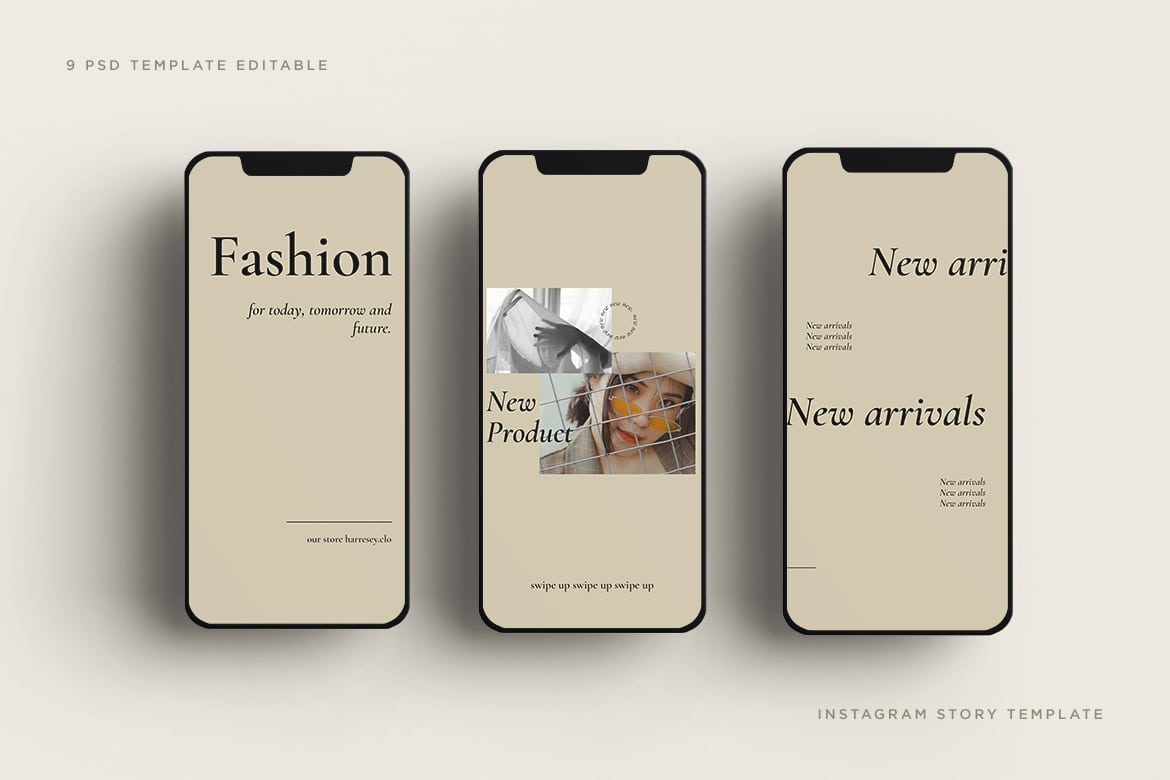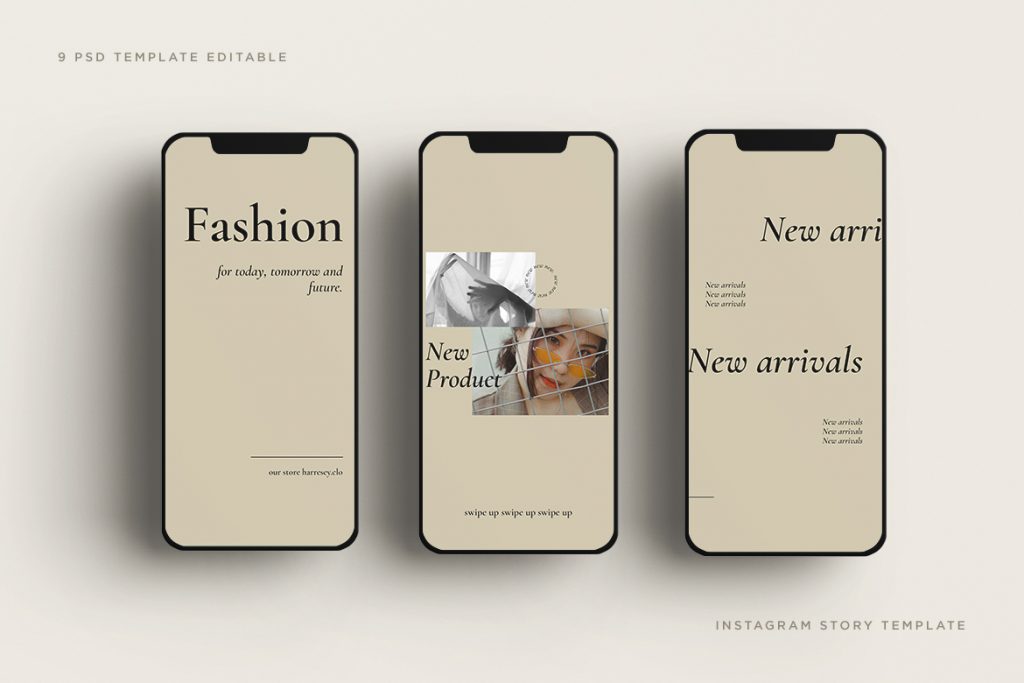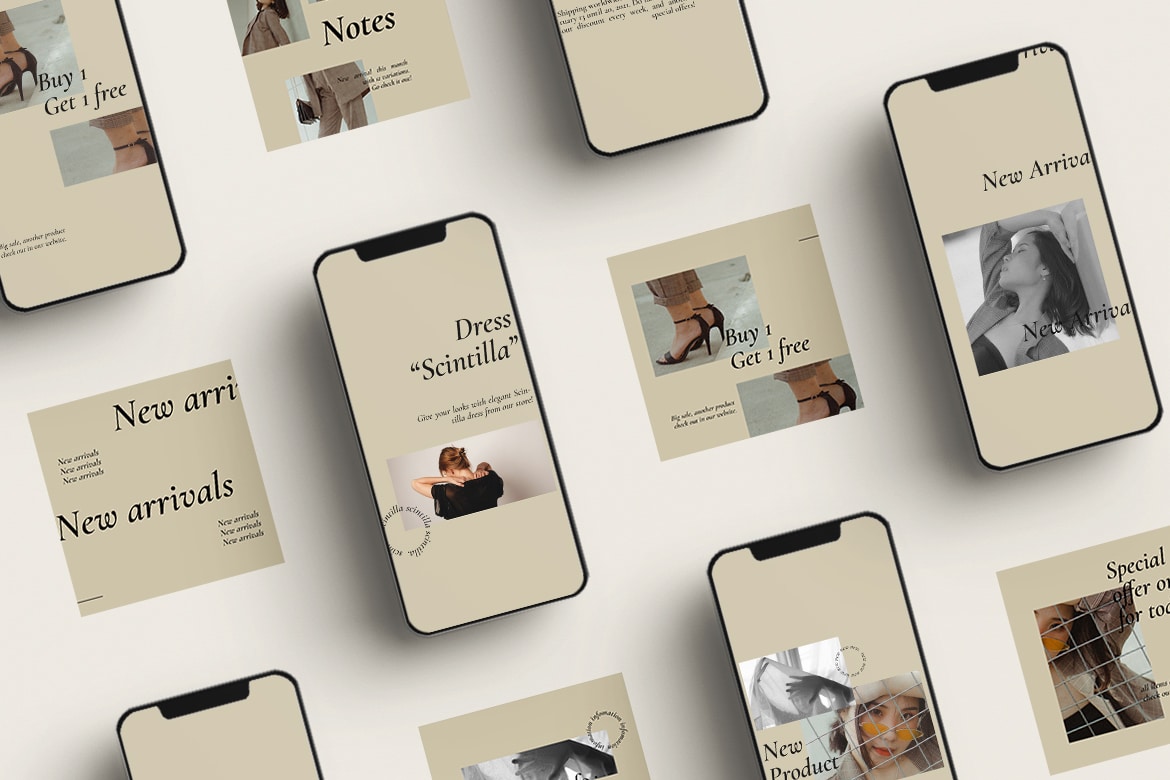 2. Eive – Instagram Templates
Are you looking for beautiful, high-quality Instagram templates to take your account to a whole new level? In this collection, we have more sets of Instagram templates for Stories and posts.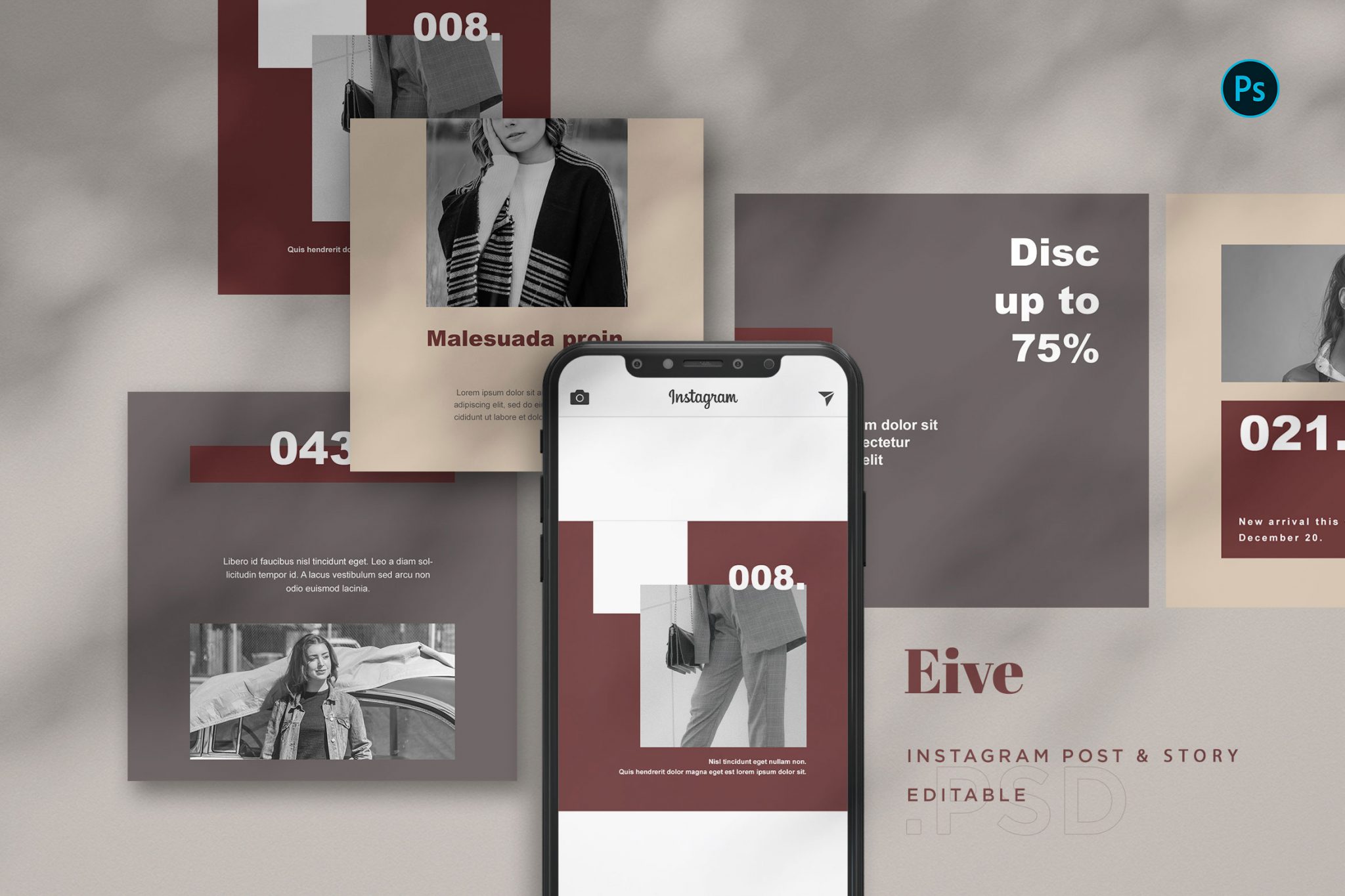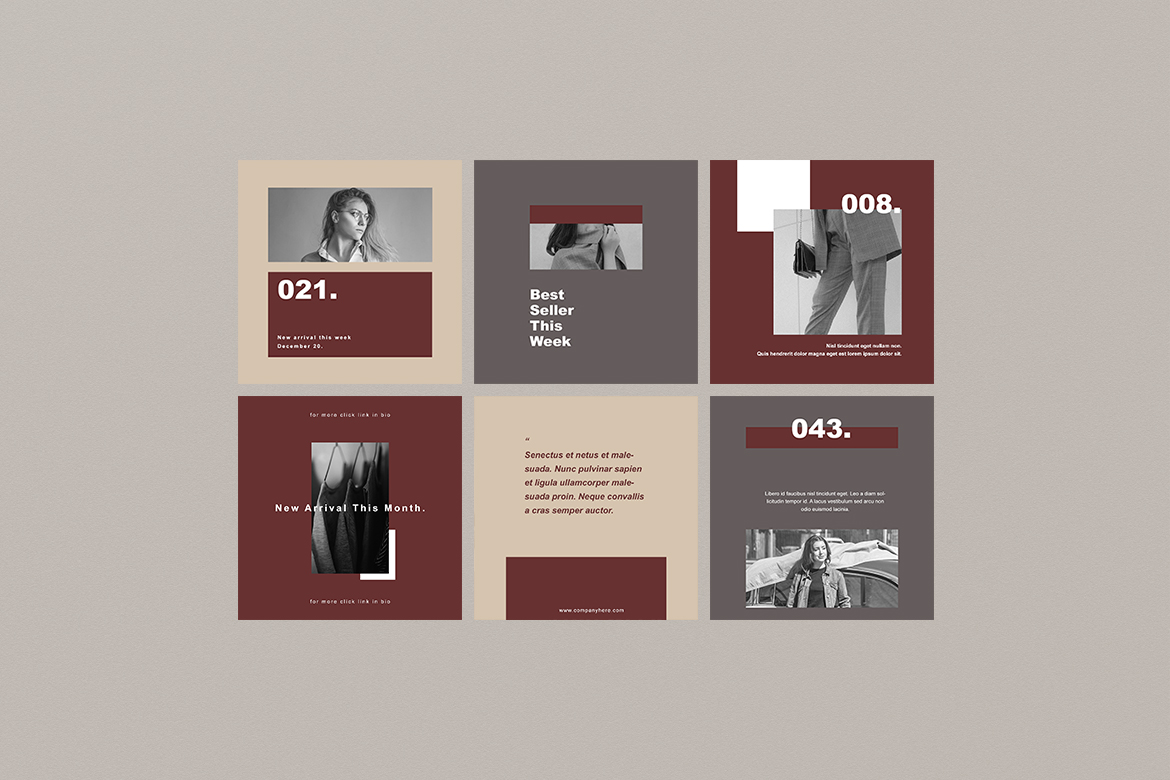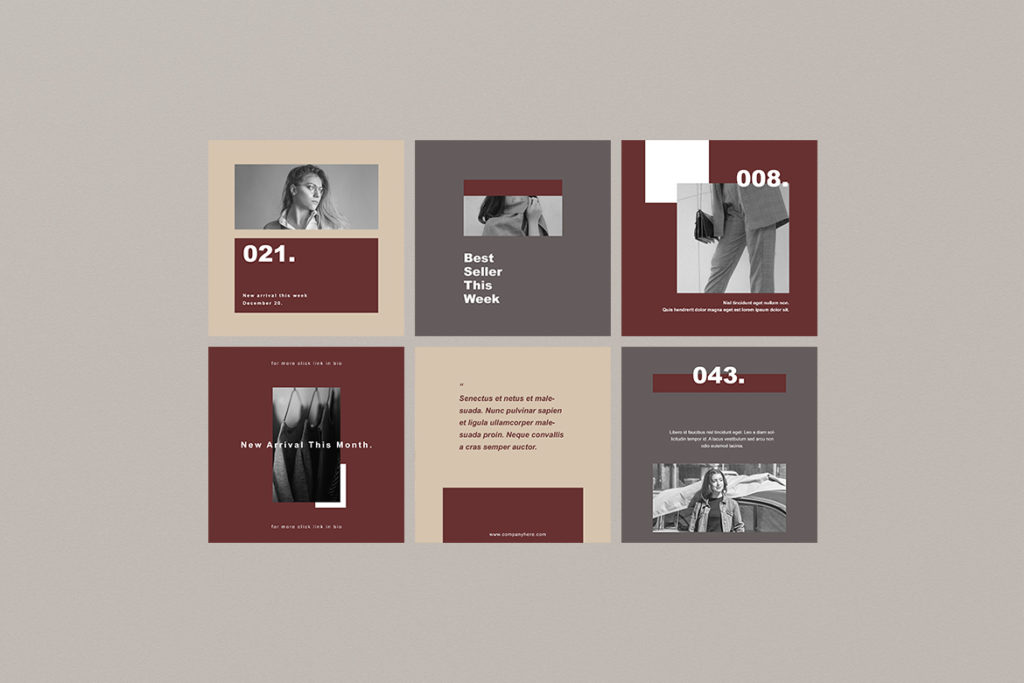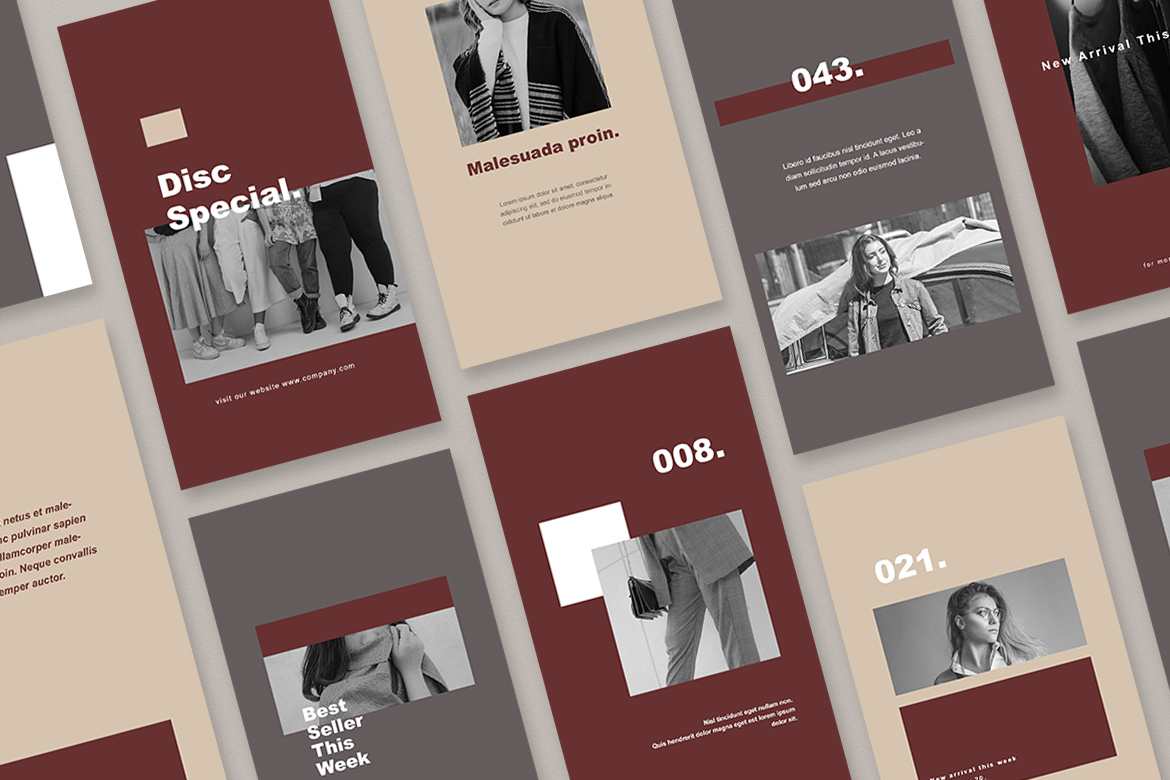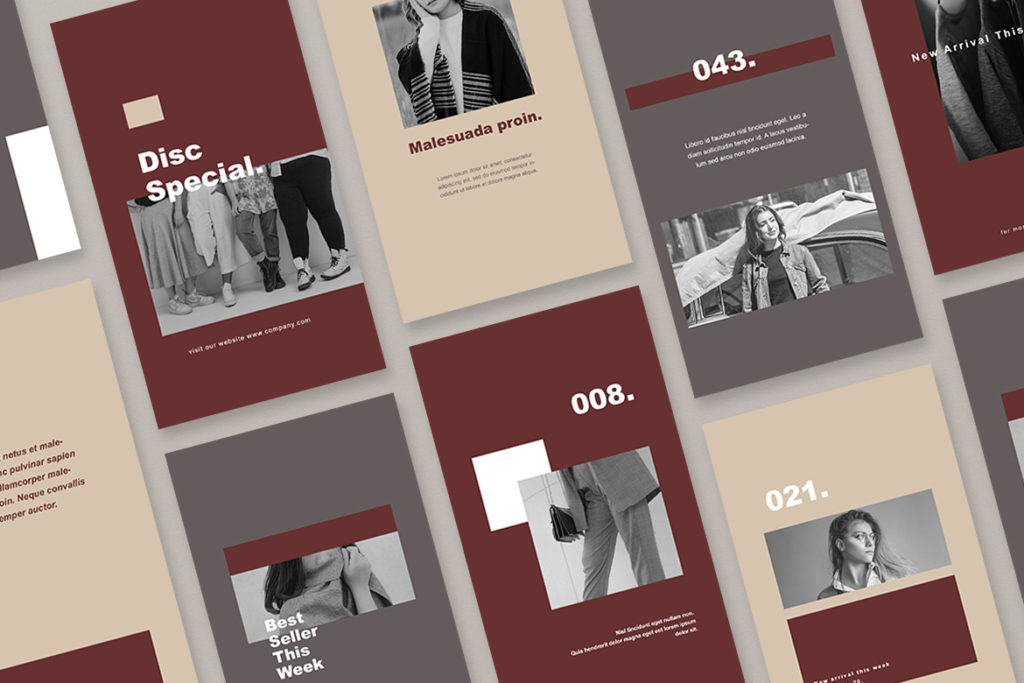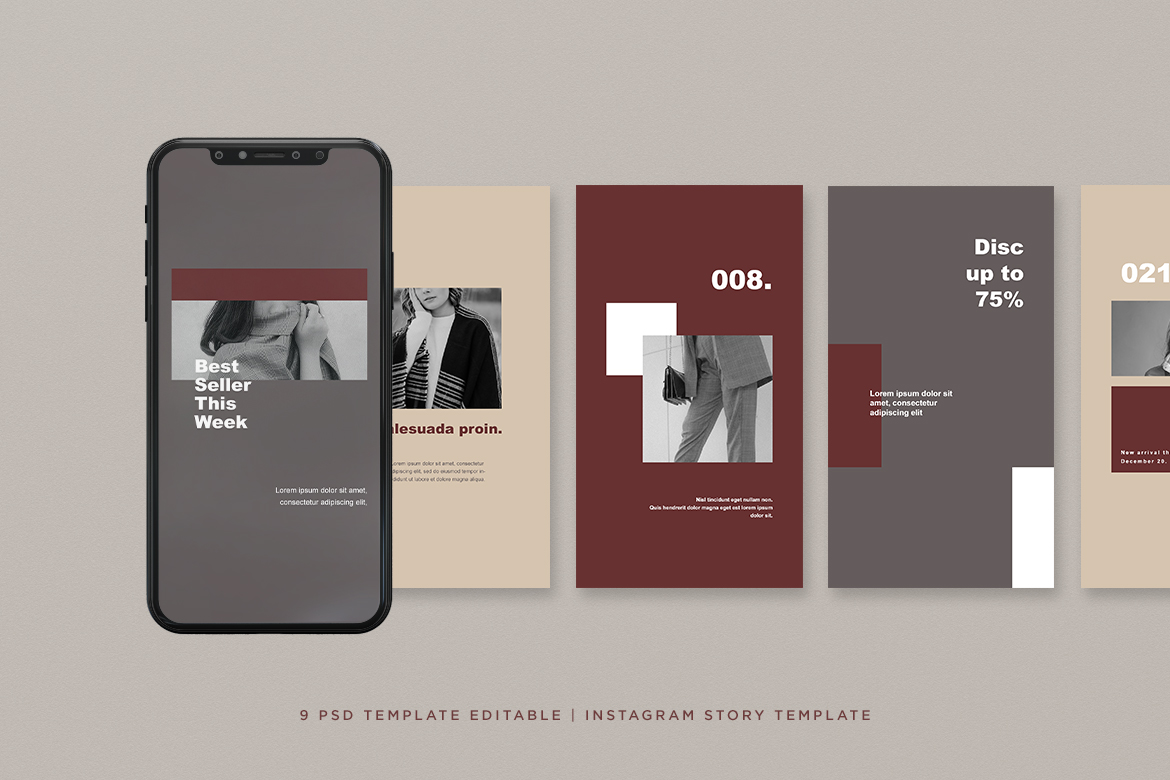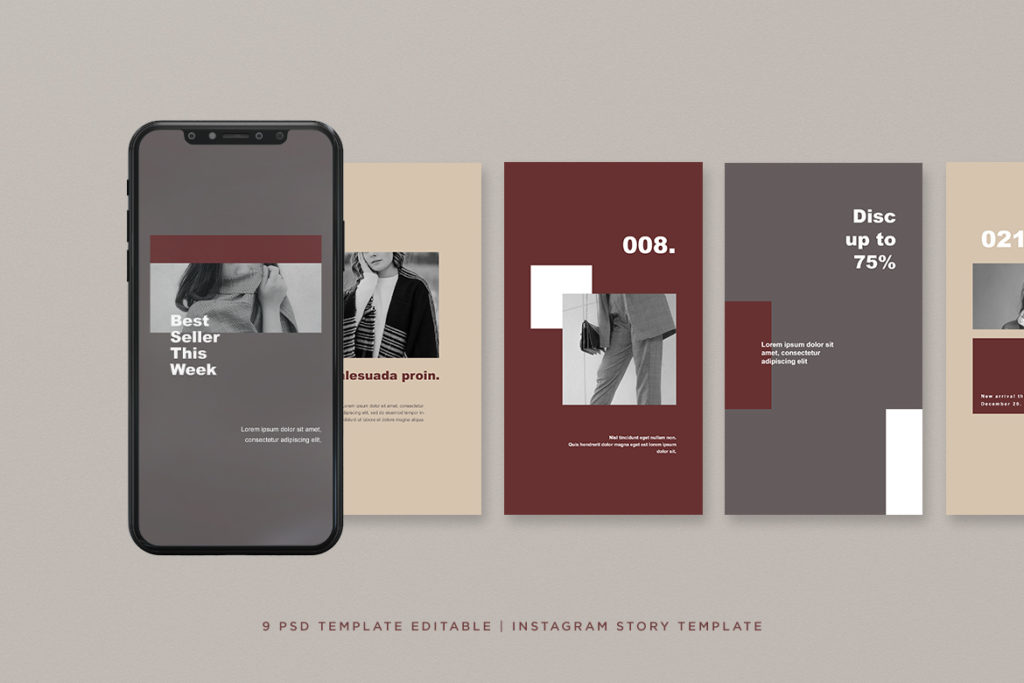 3. Lausa – Instagram Template Set BL
This Instagram set templates pack comes with a set of beautiful designs that will allow you to create branded Instagram posts for various purposes. It features posts for product promotions, sales, and discount offers as well. The templates are available in Photoshop. Start building your following today!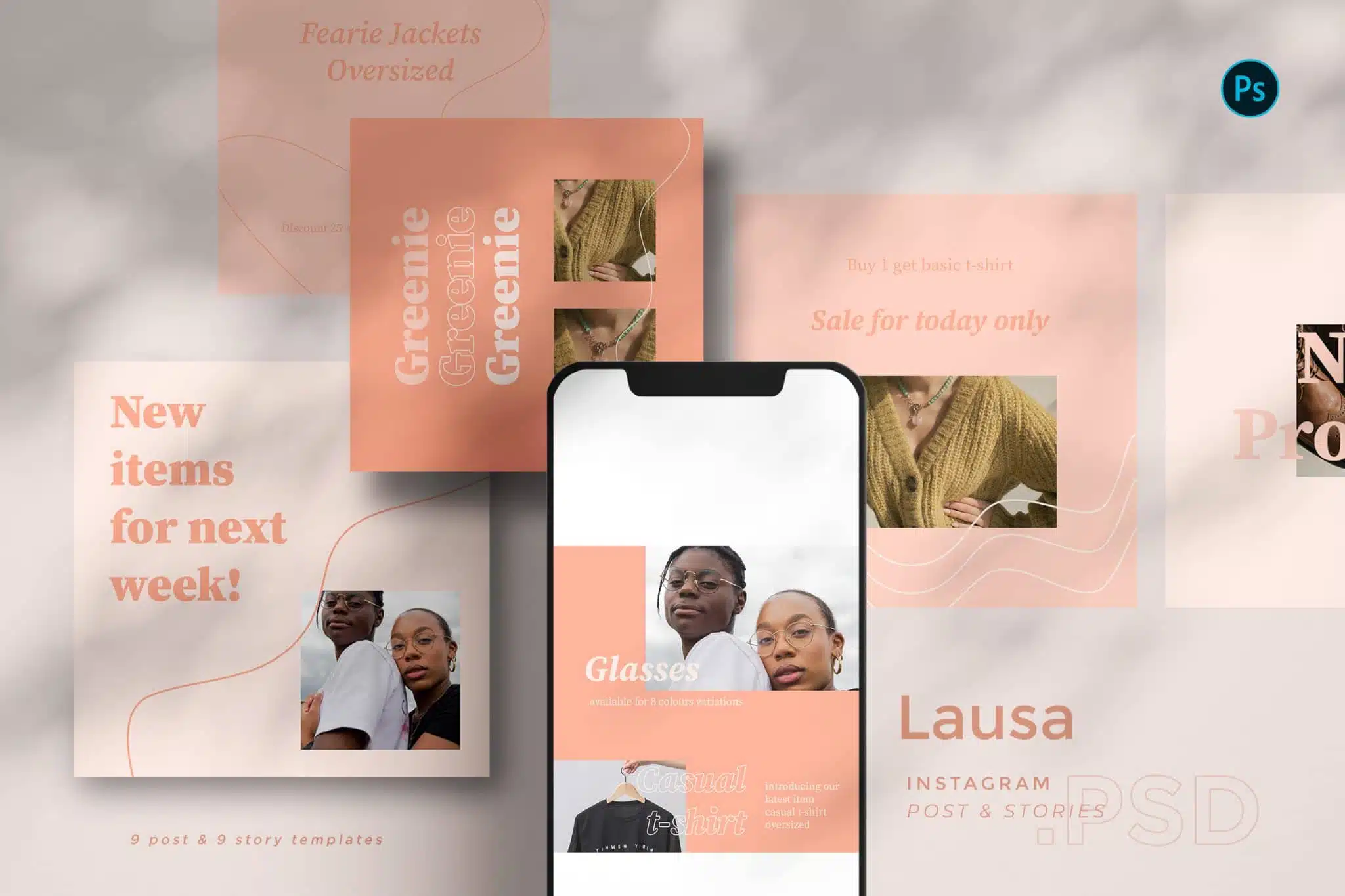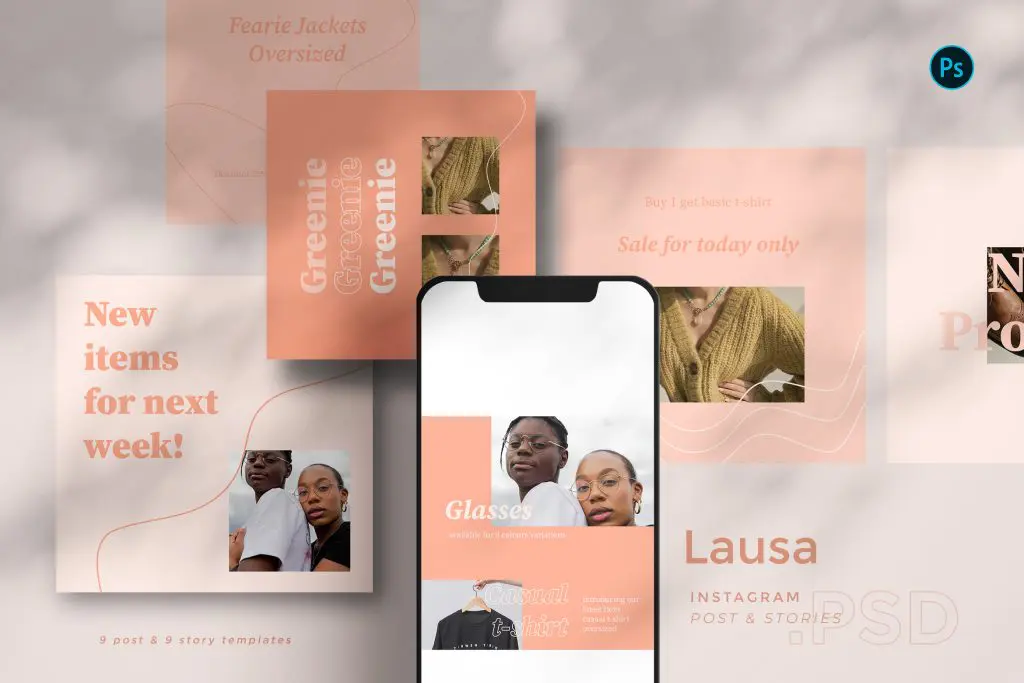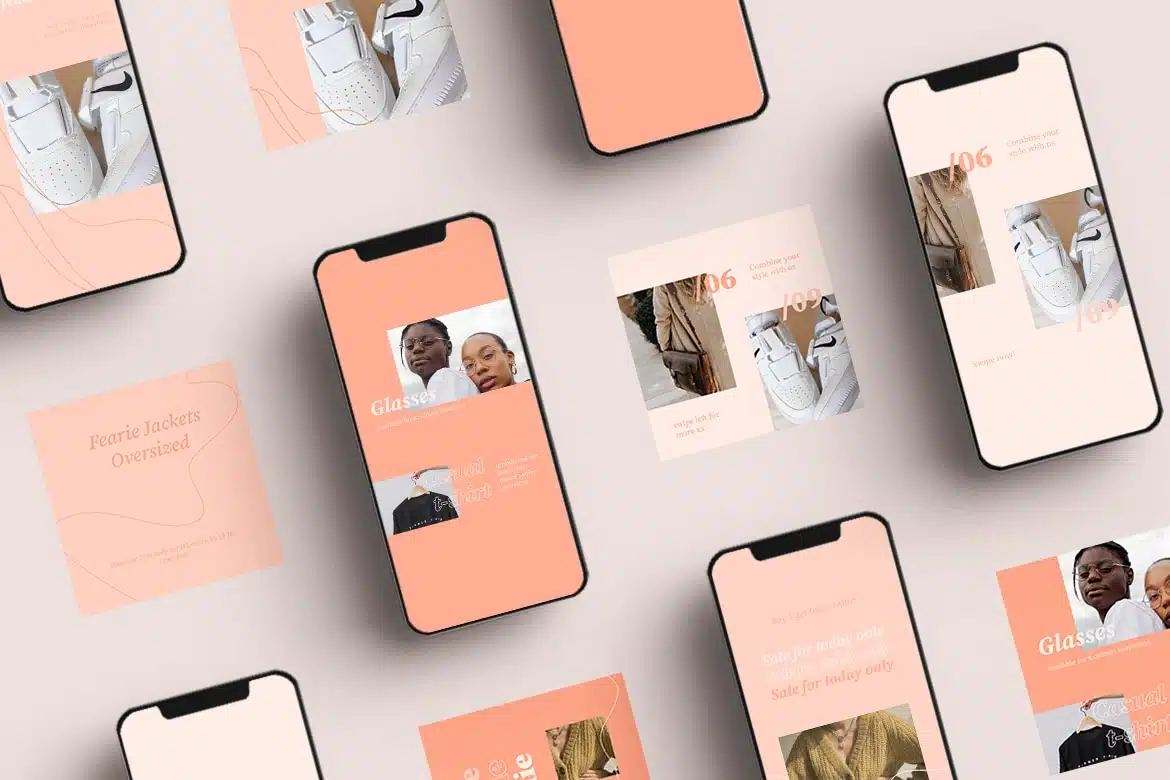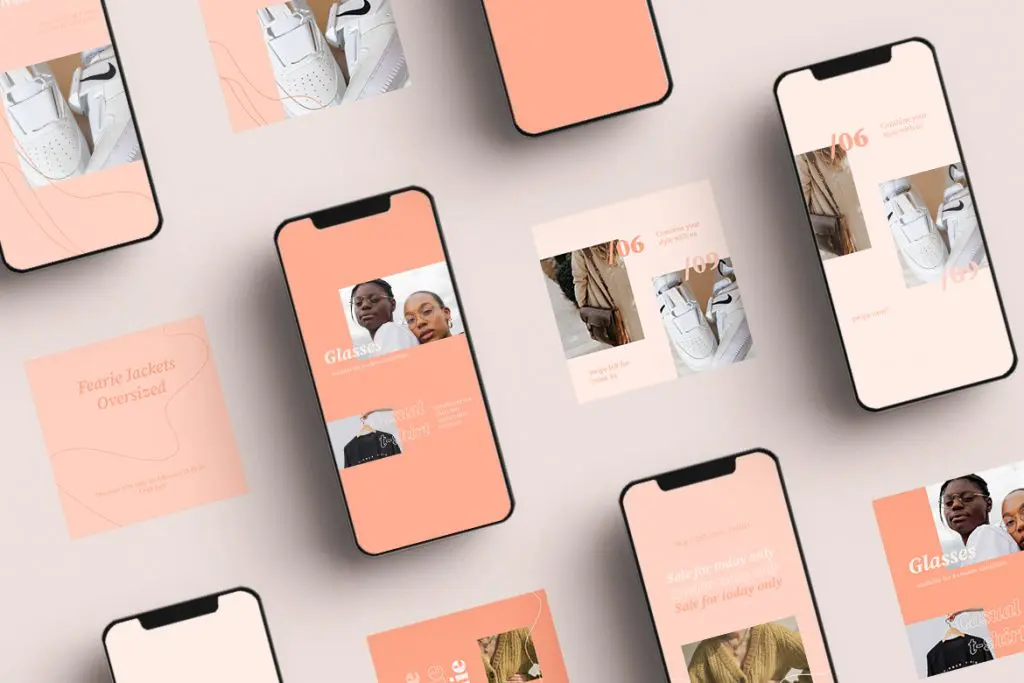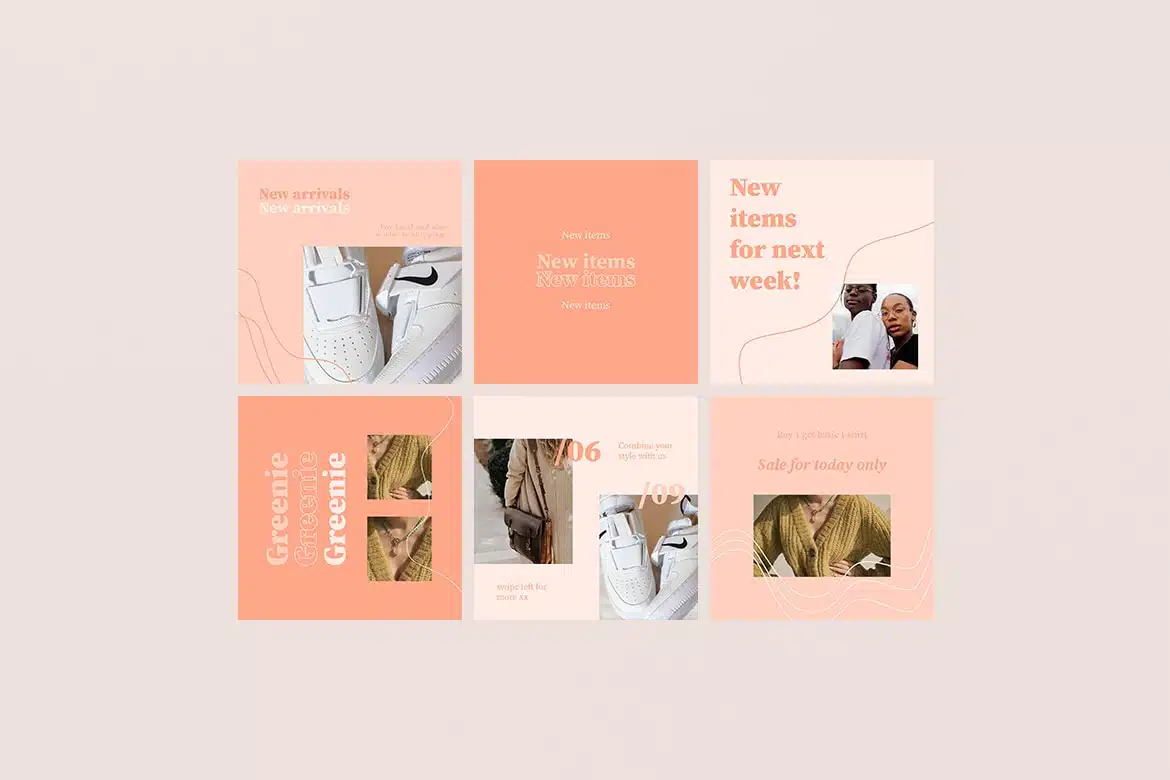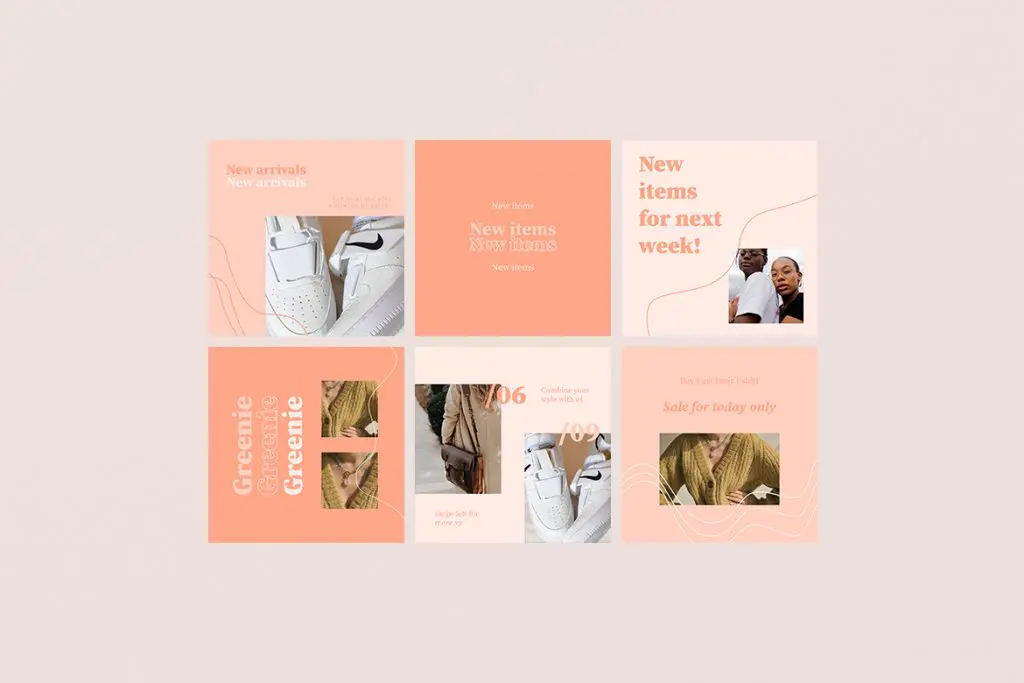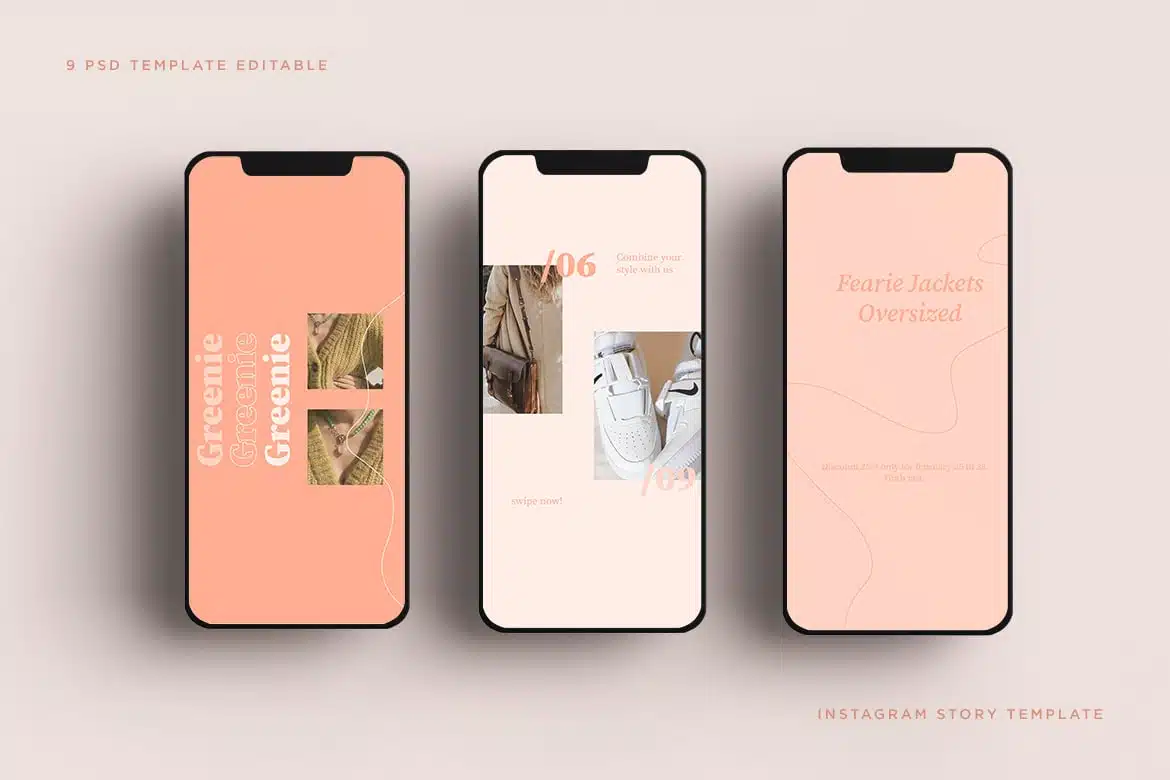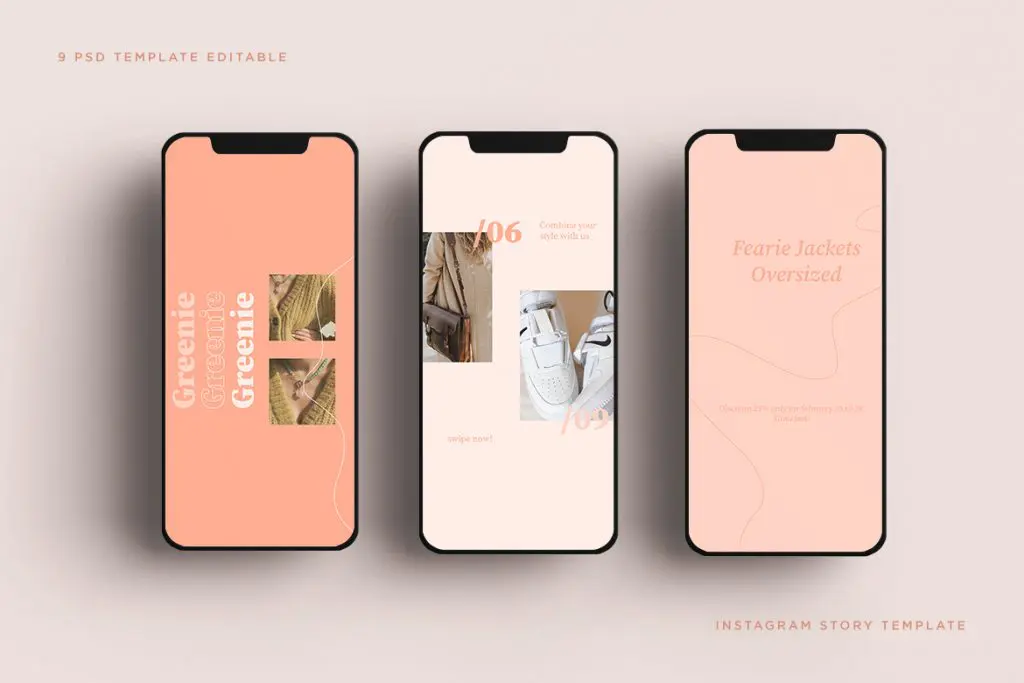 4. Cixa – Instagram Template Set
These classy designs look as if they came straight from a fashion magazine, but they could be gracing your own Instagram profile in minutes. Just use Photoshop to replace these photos with your own, change the text, and post away! You get 18 unique templates in an elegant army, green and white colour scheme.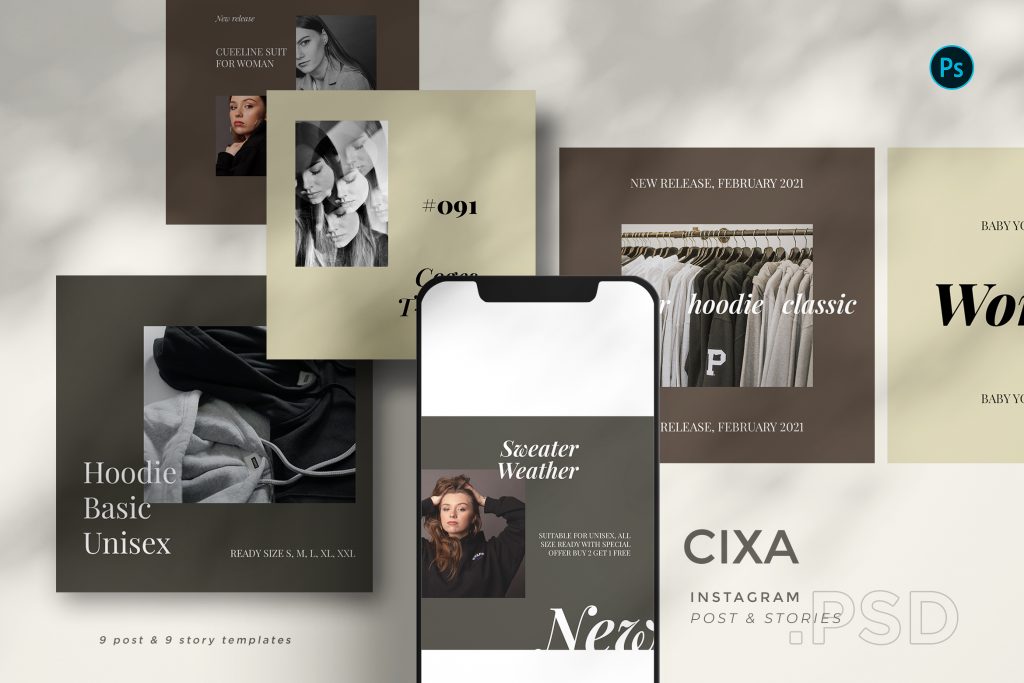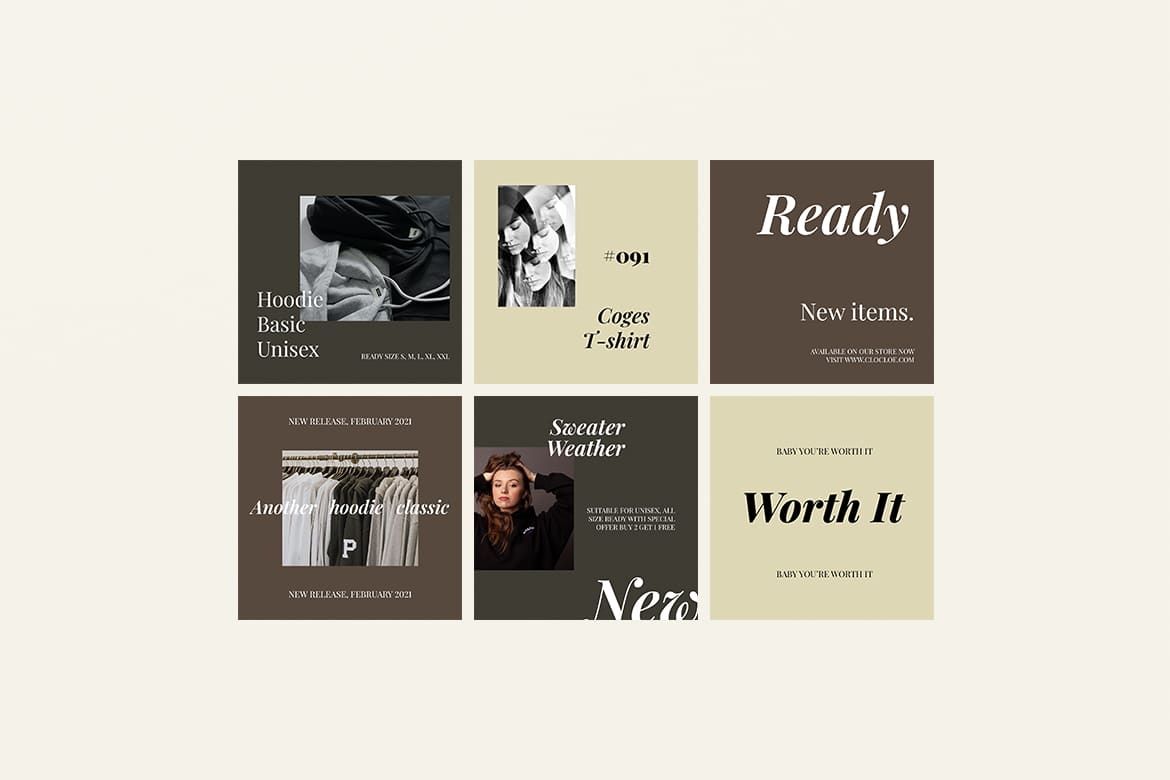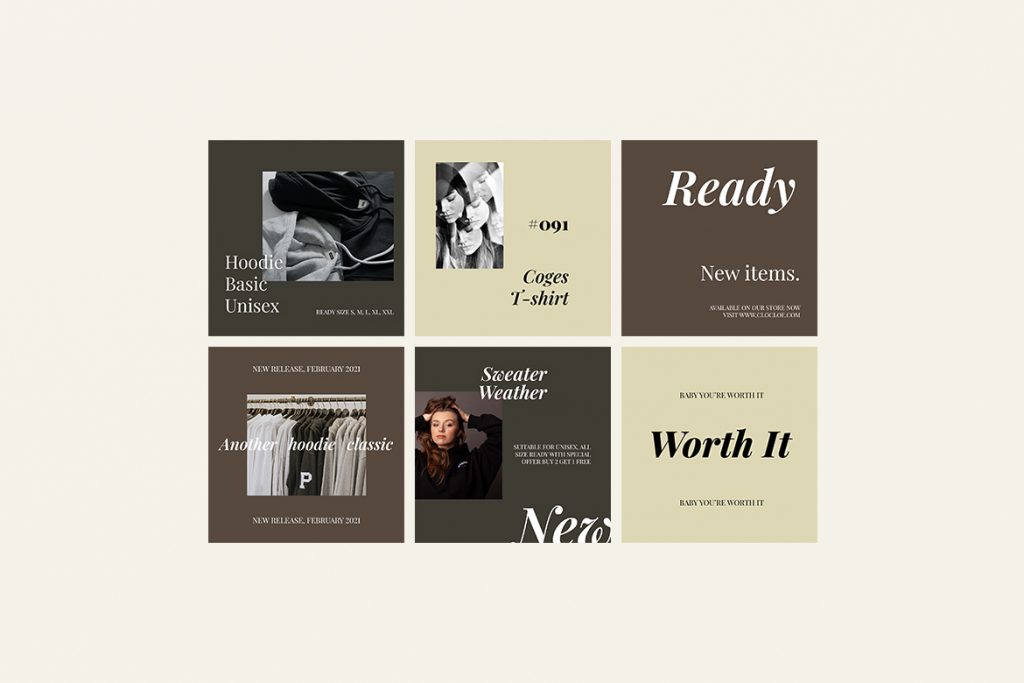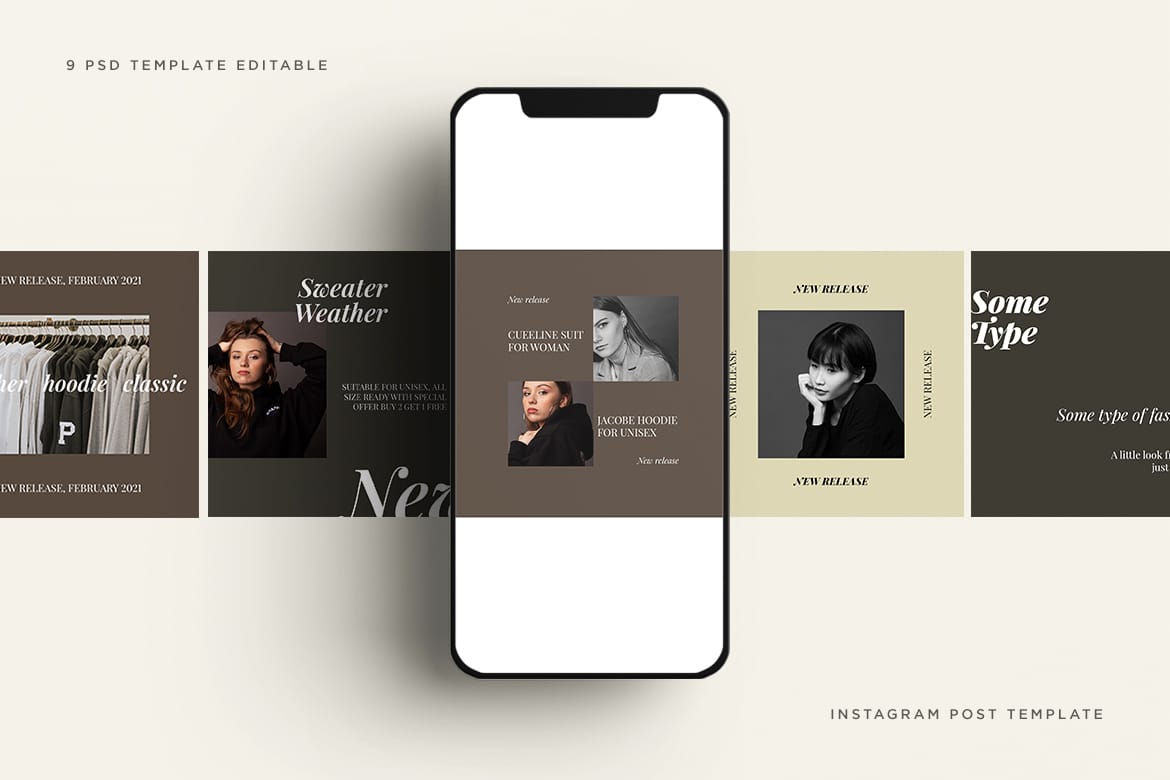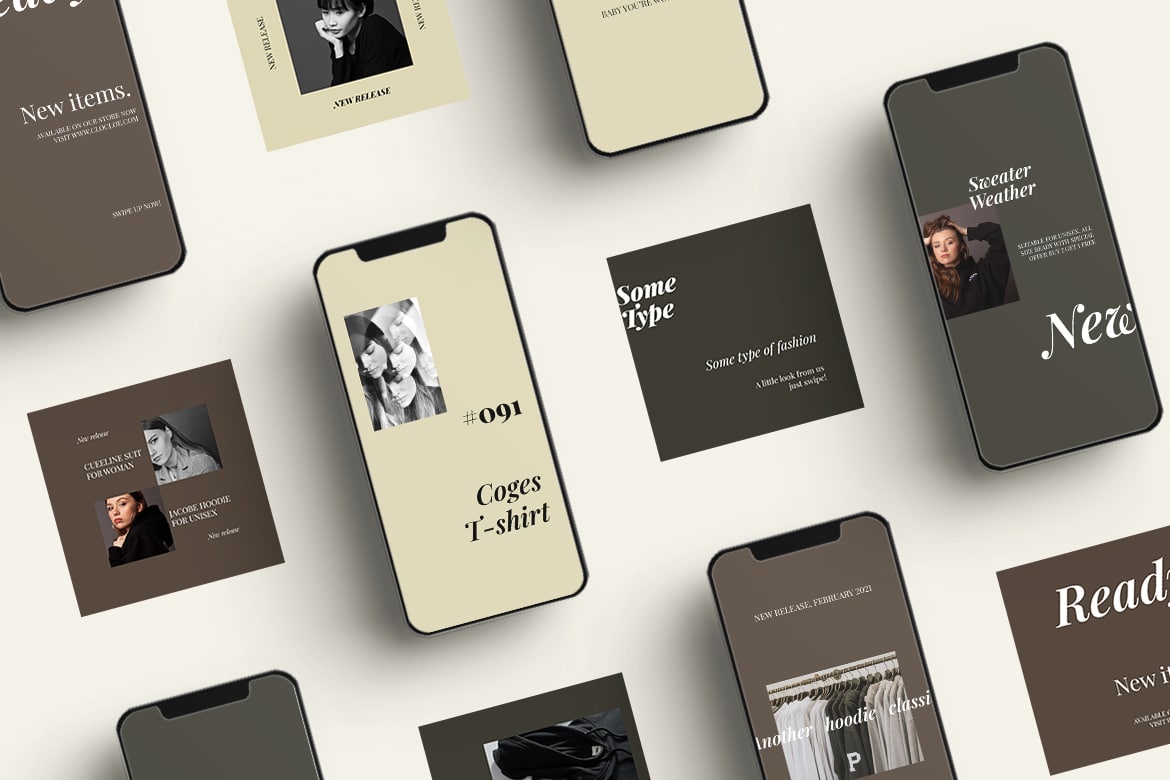 5. Serhen – Instagram Templates
Serhen is a modern fashion instagram pack. This instagram package so easy for you, because what your need has been include on 09 Instagram Story templates & 09 Instagram Post templates.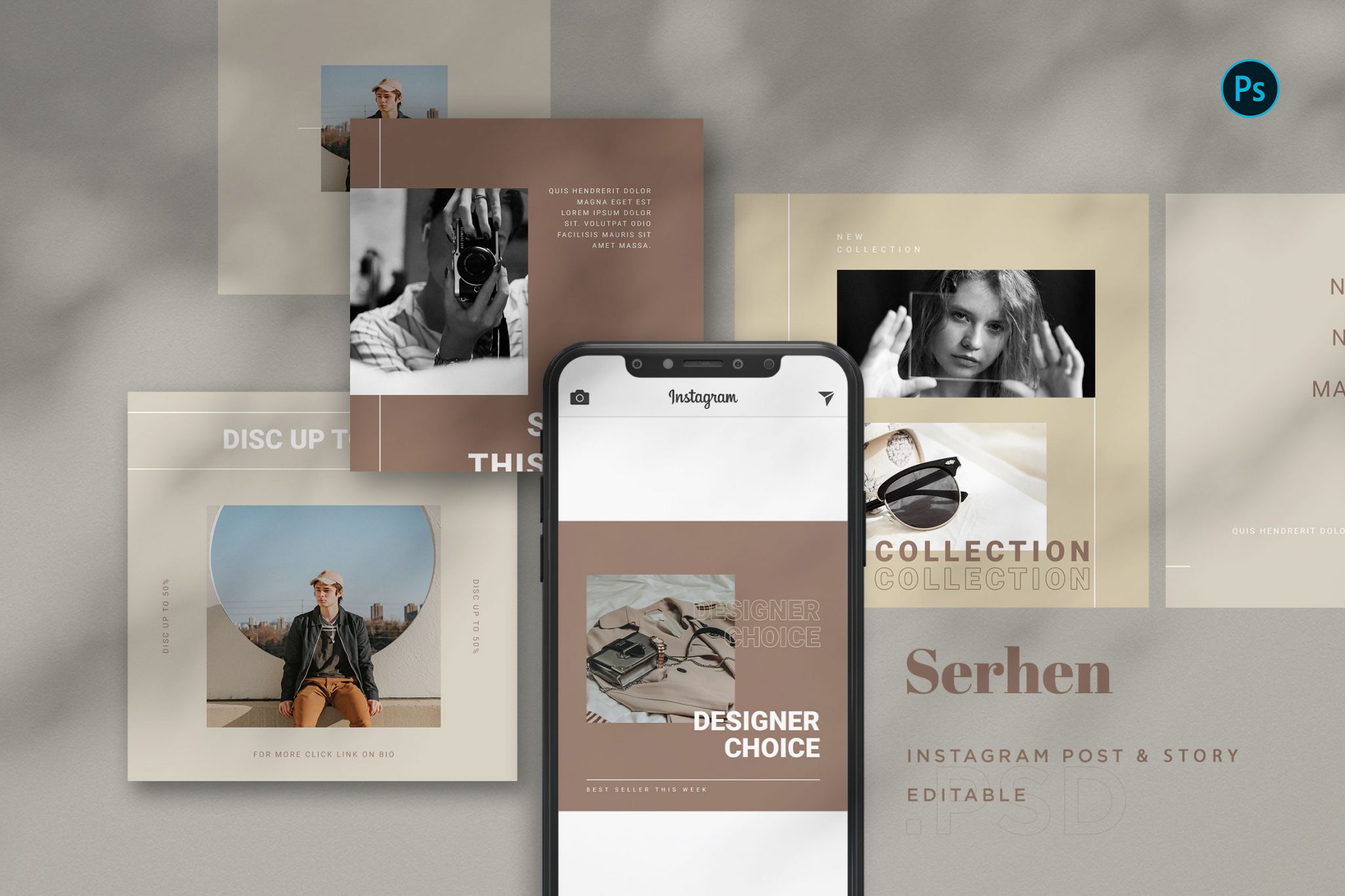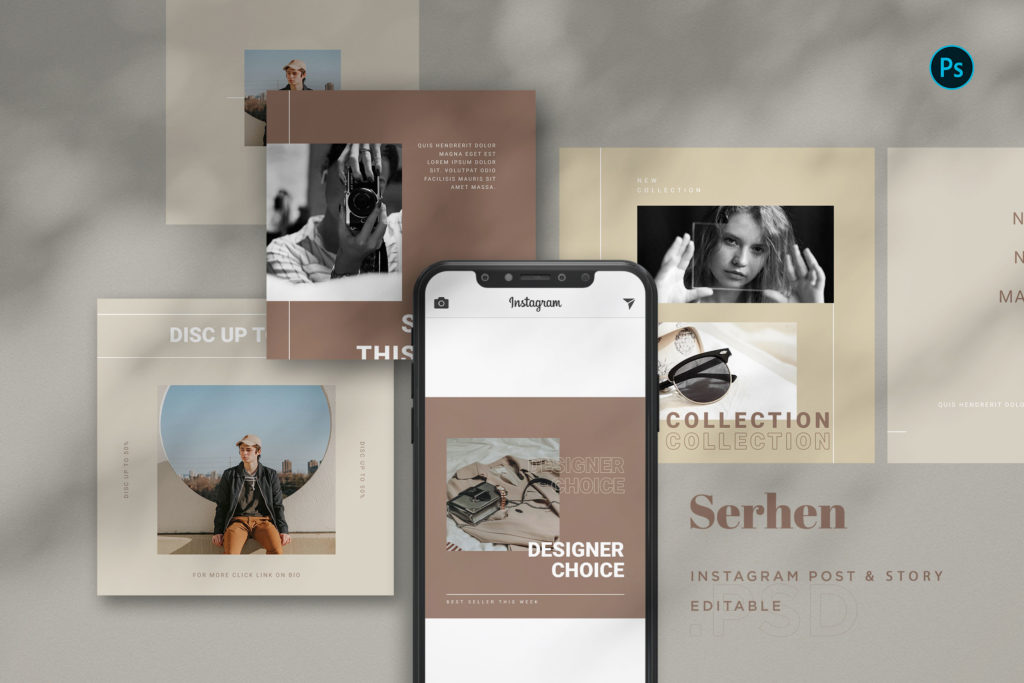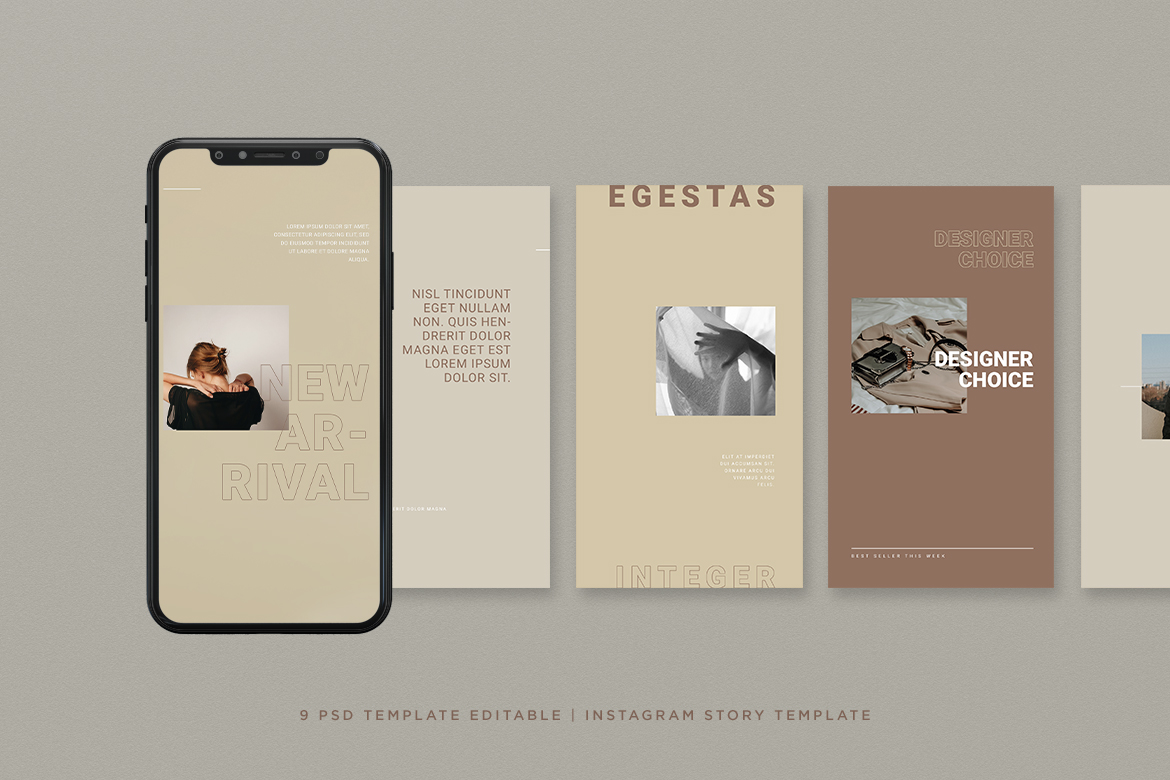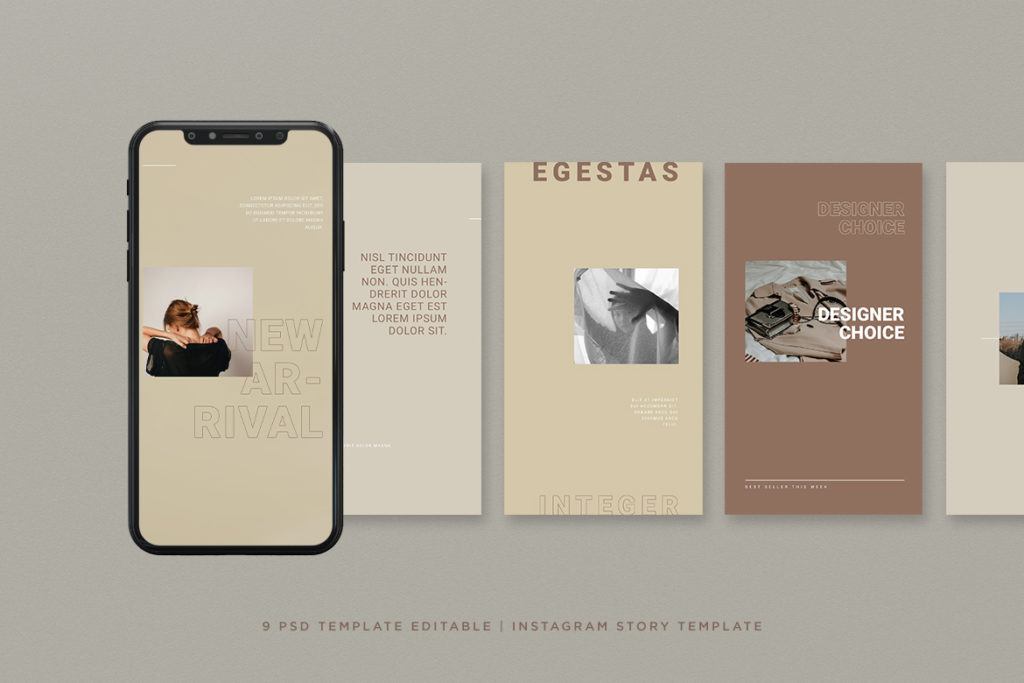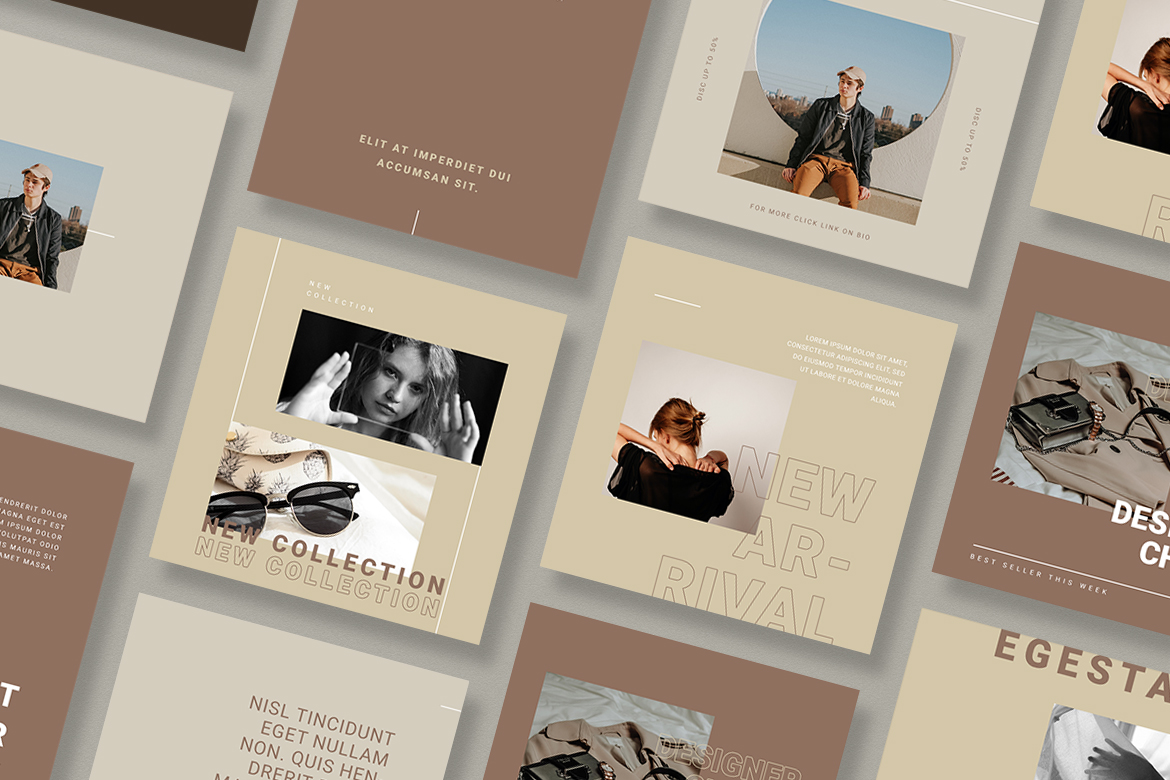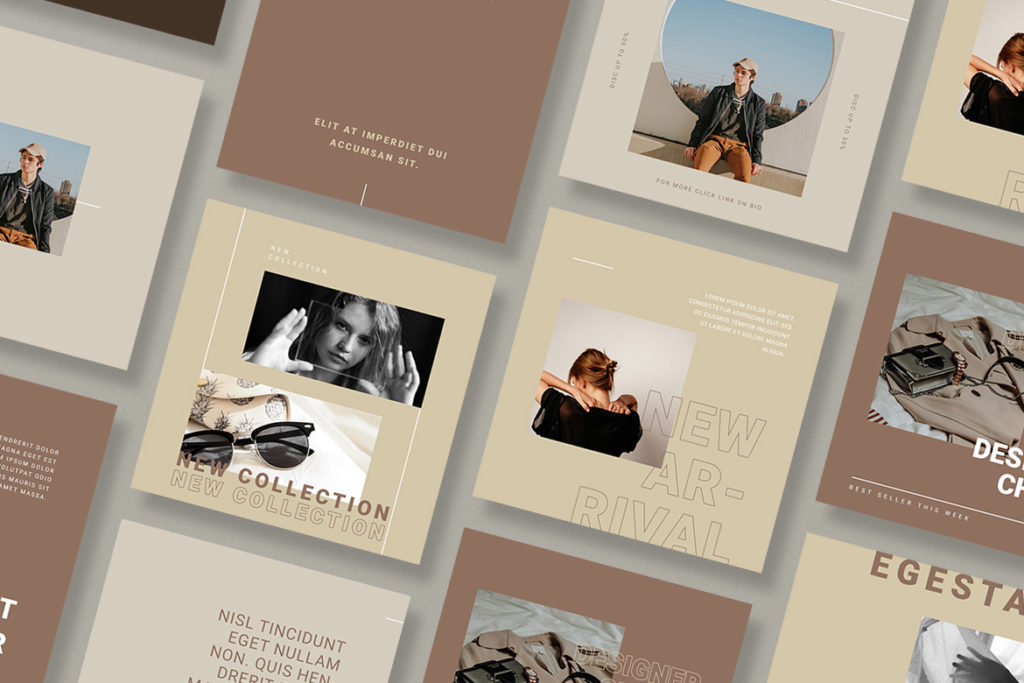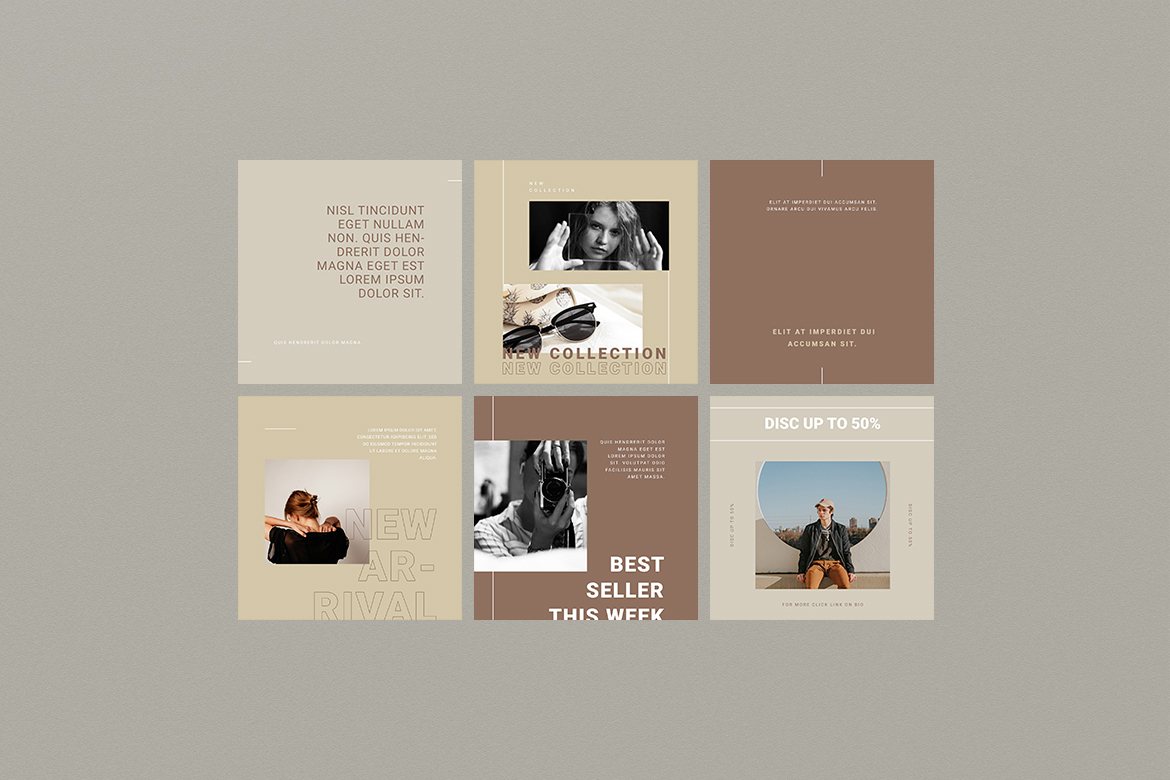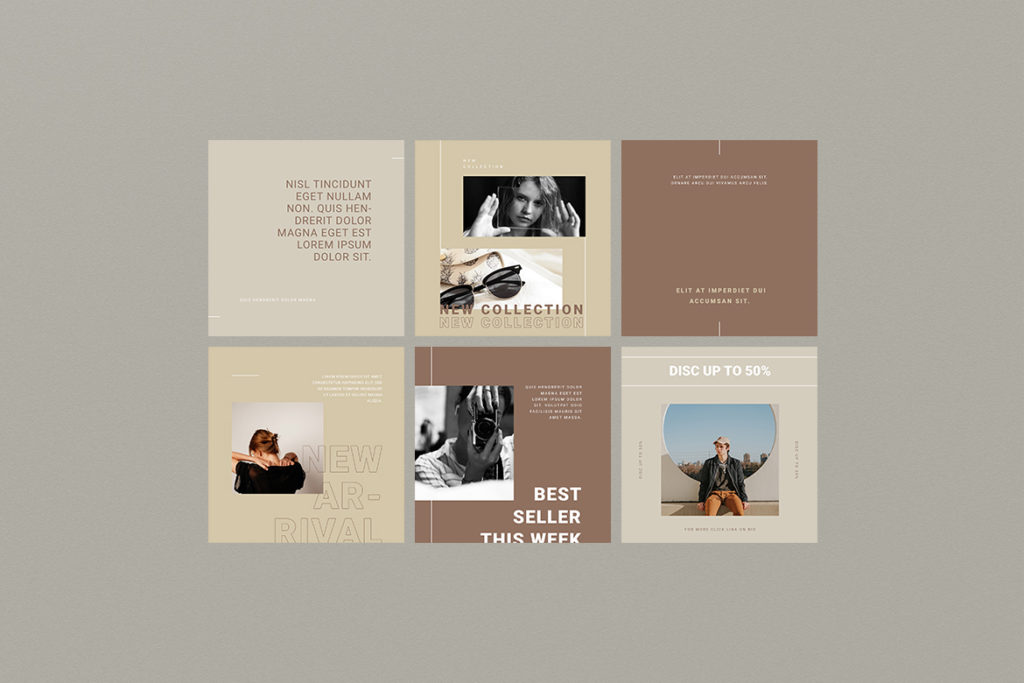 6. Redsa – Instagram Template Set
Here's another Instagram layout template that offers both post and story formats. This one's very stunning and creative, and you can edit it in Photoshop to create stunning, eye-catching posts and promotions. Your Instagram profile will never look the same again!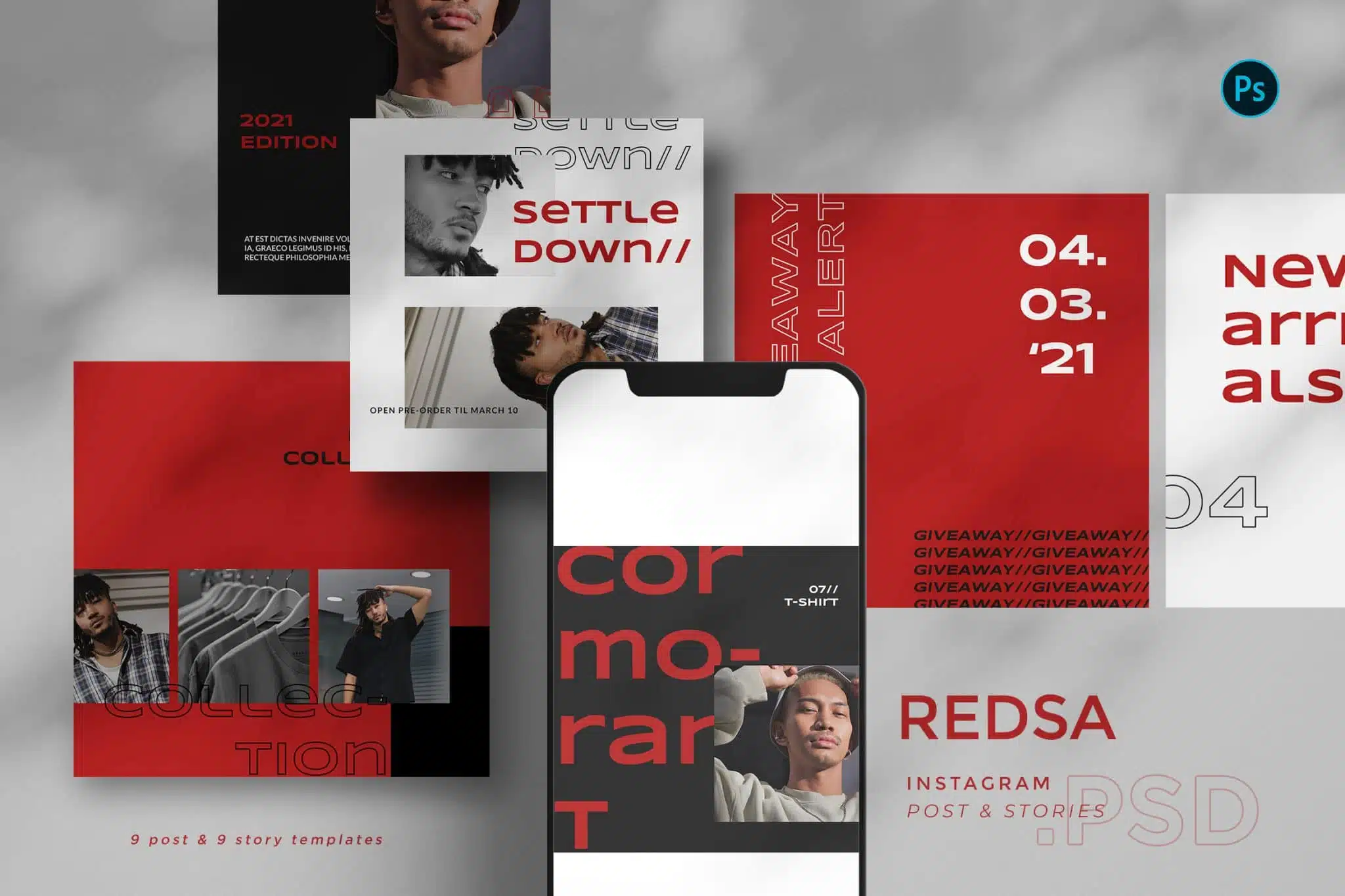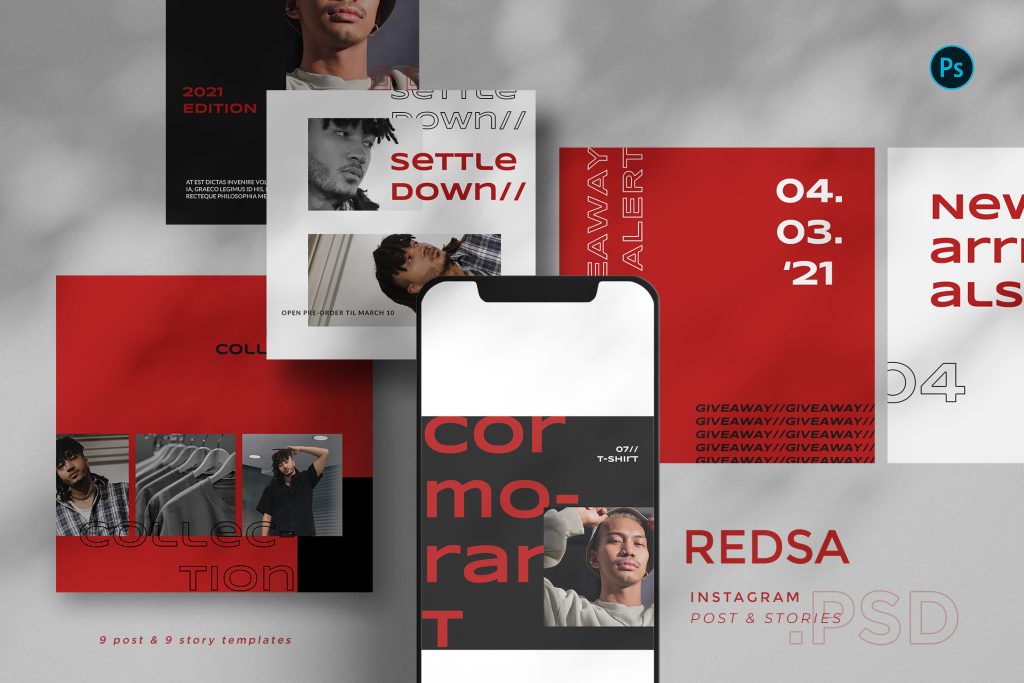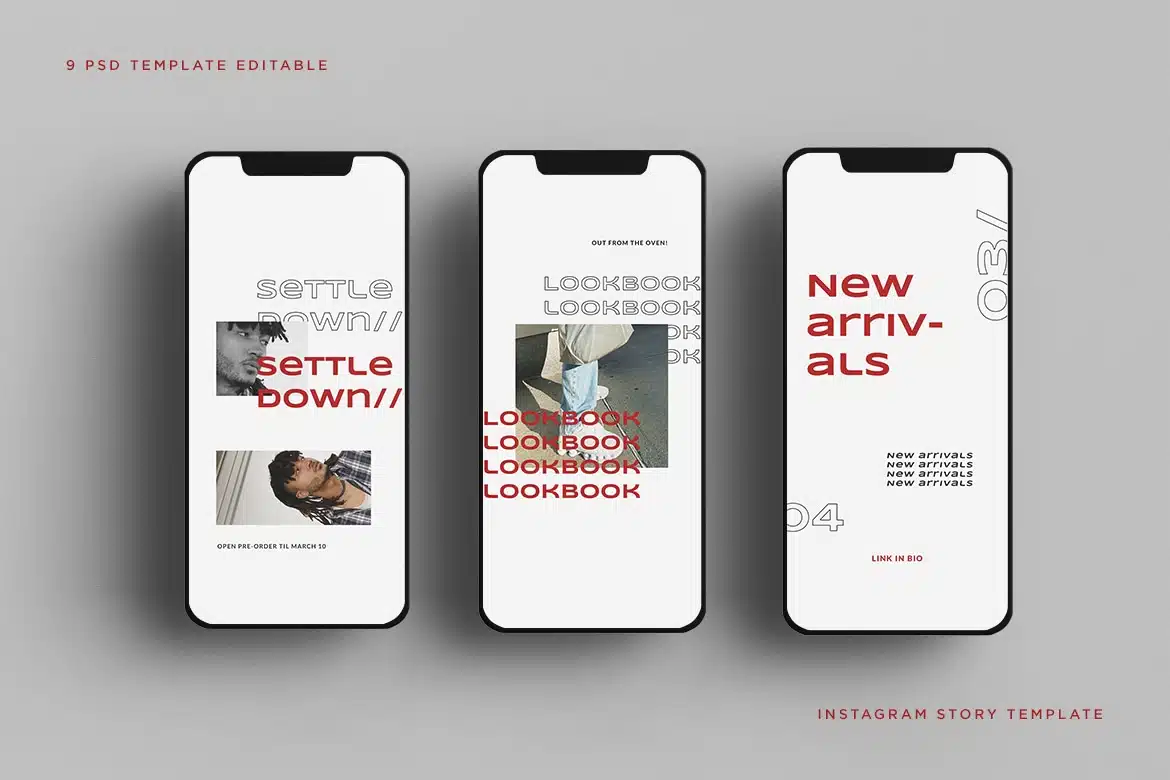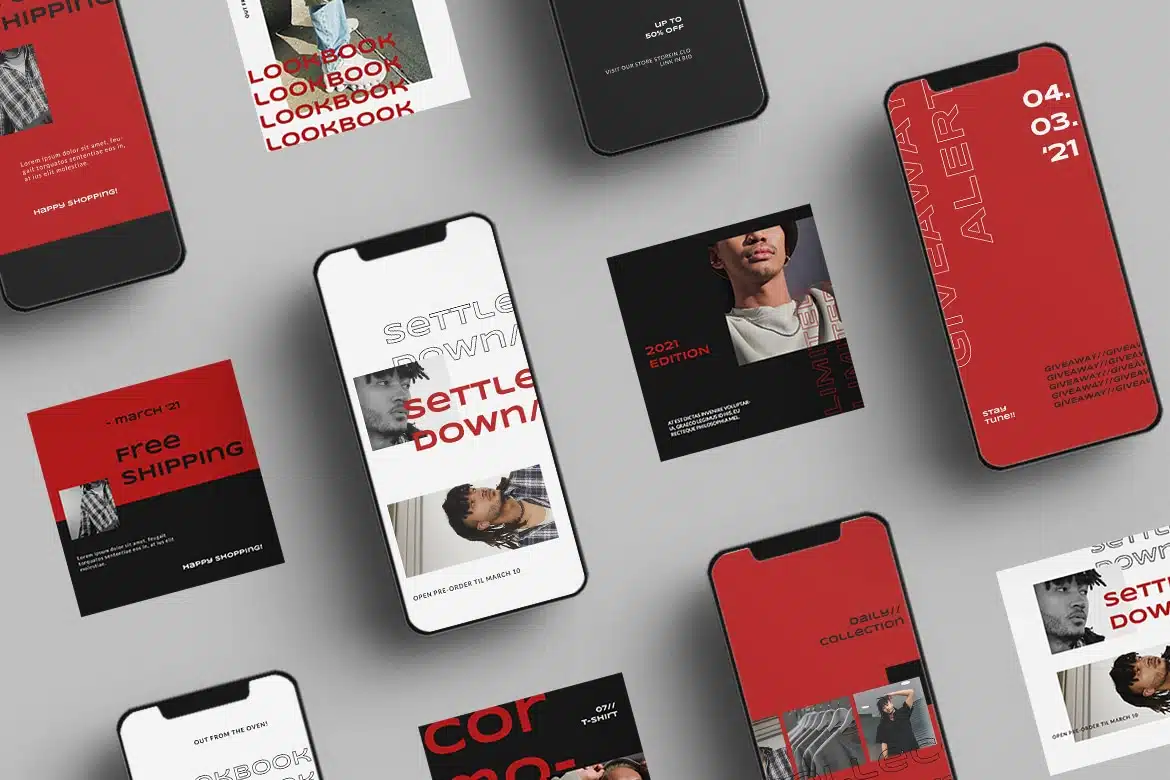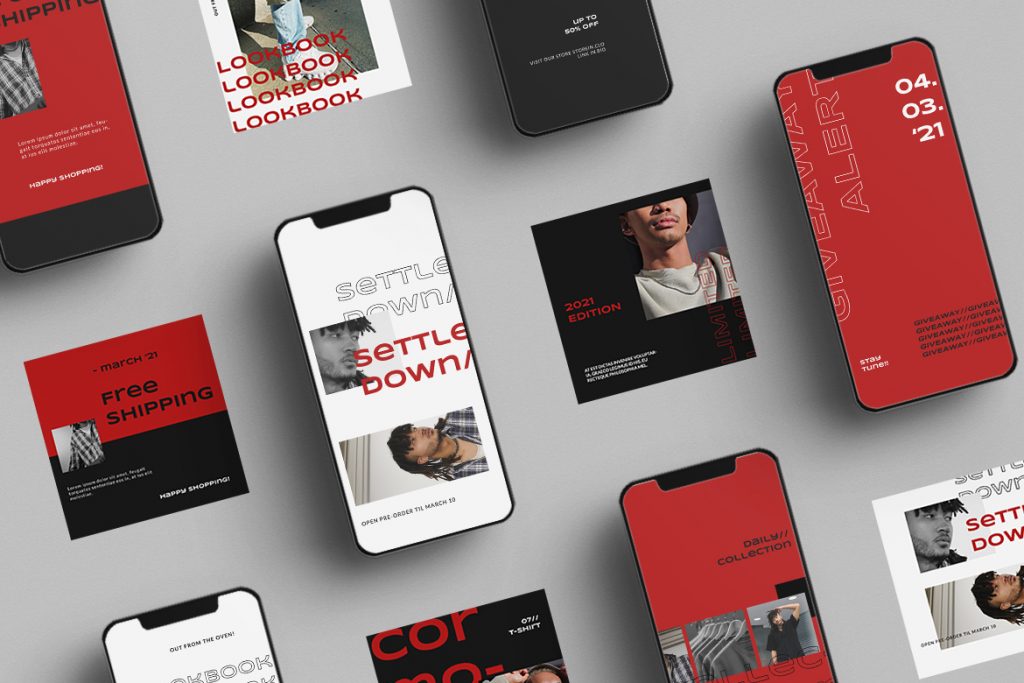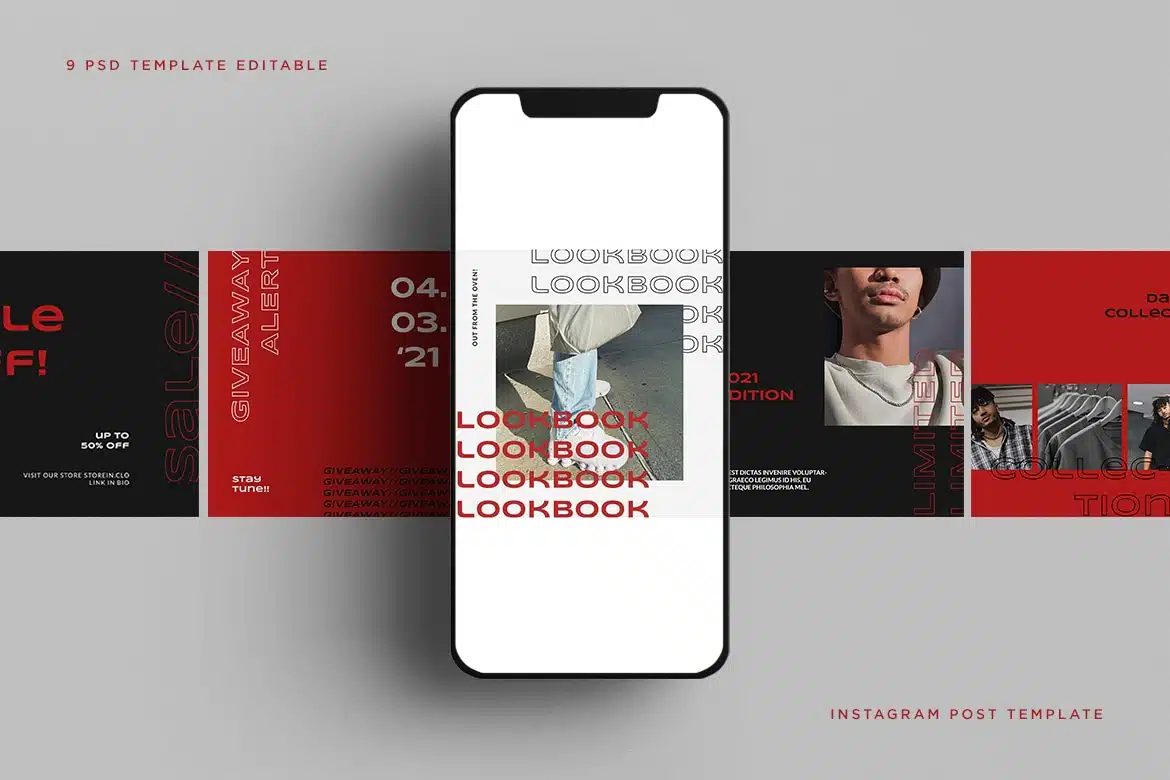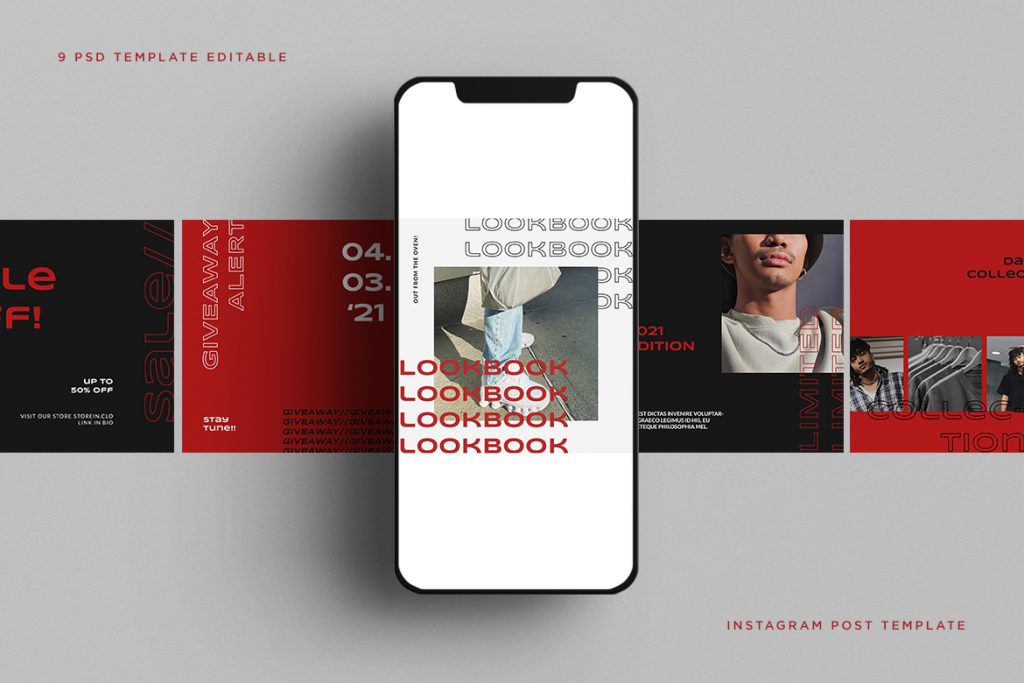 7. Broca – Instagram Template Set
Broca set of Instagram templates is made for fashion, business, and product promotional purposes. It comes with 18 templates with designs that can be customized to fit many different types of brands and businesses. Colour palet look so aesthetic and very enjoyable. Add this to your favourite idea of instagram, now!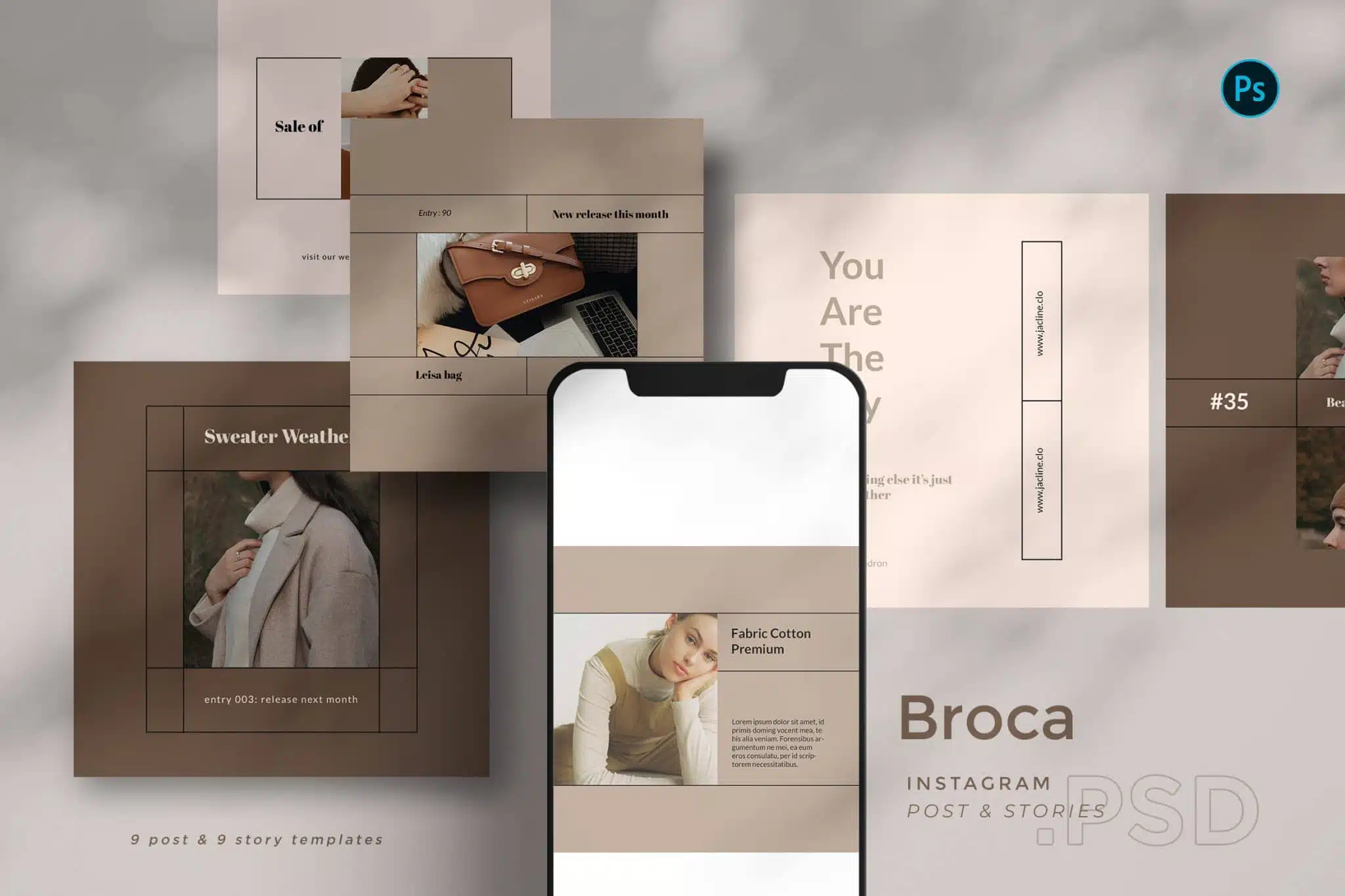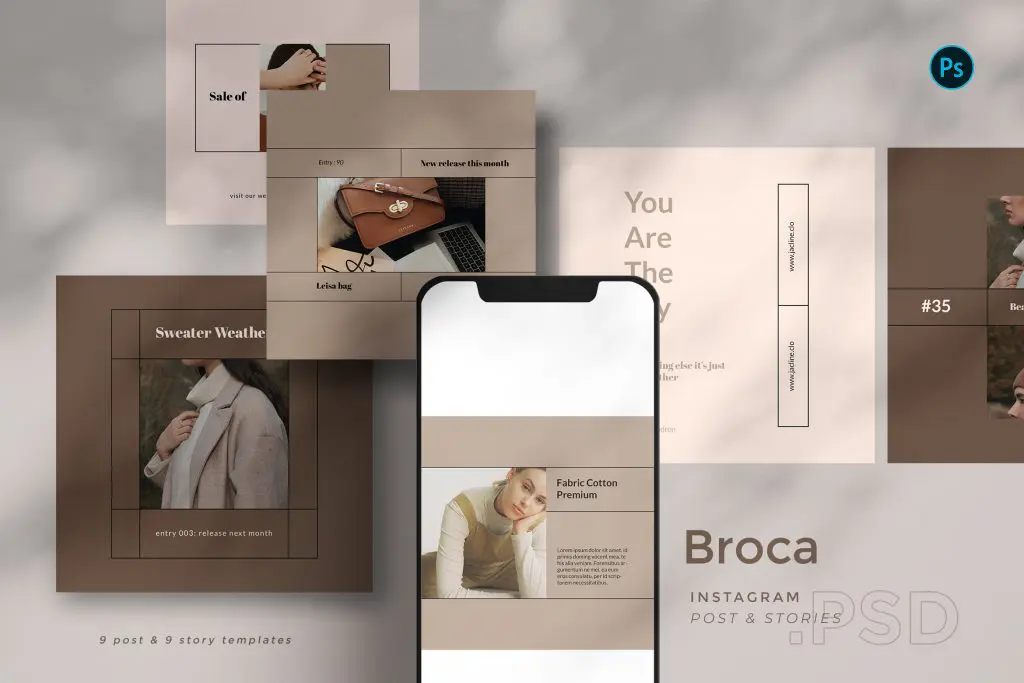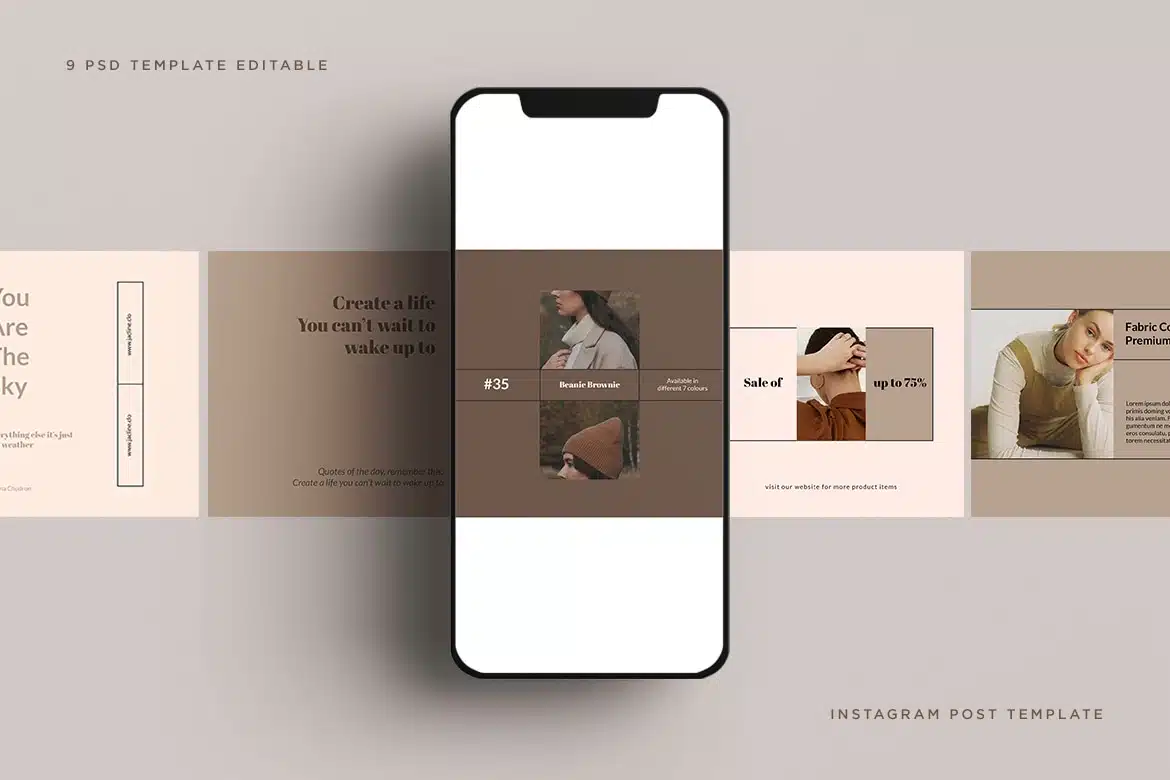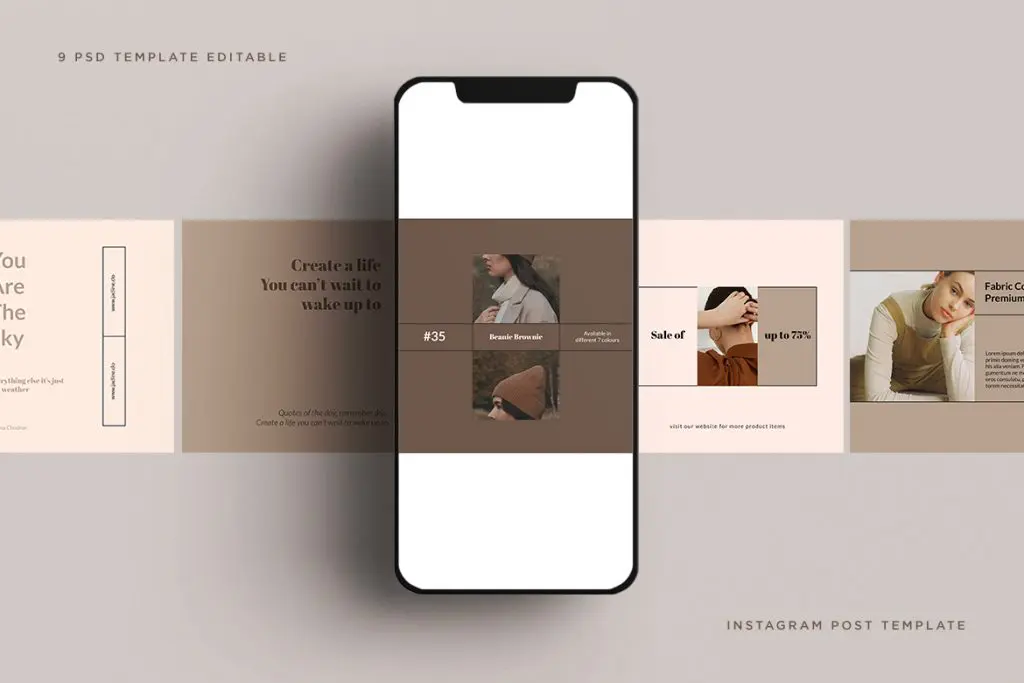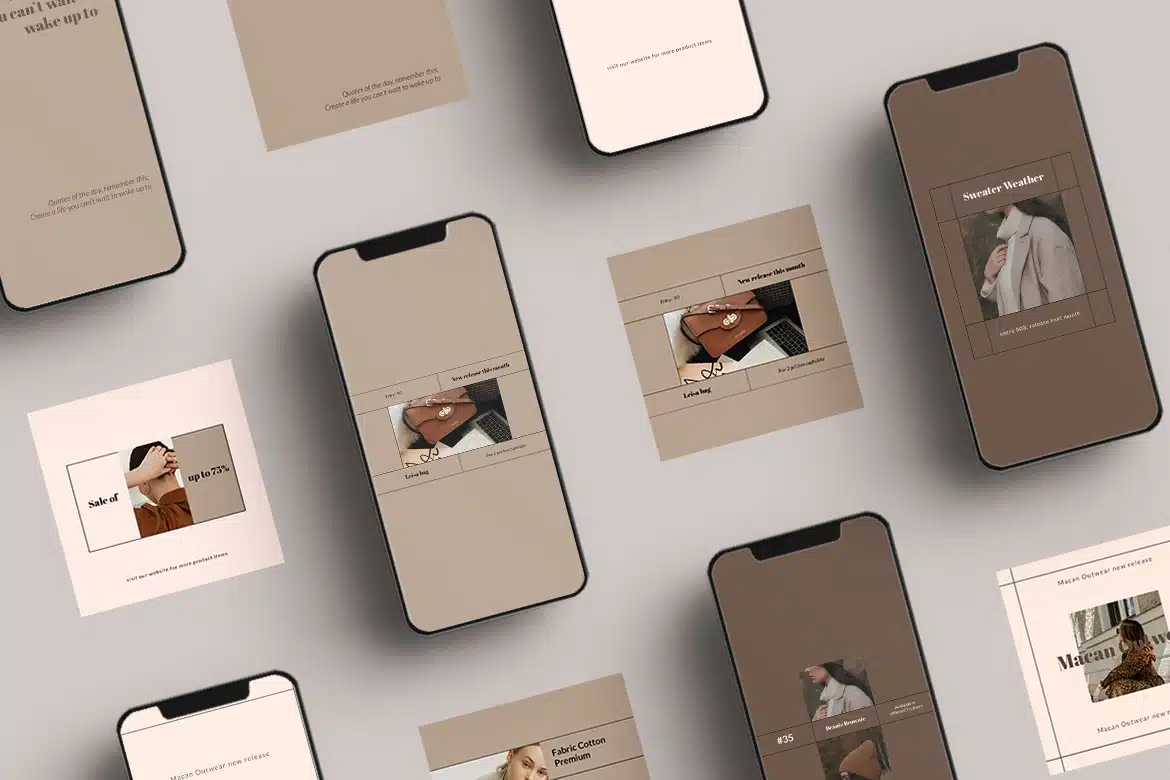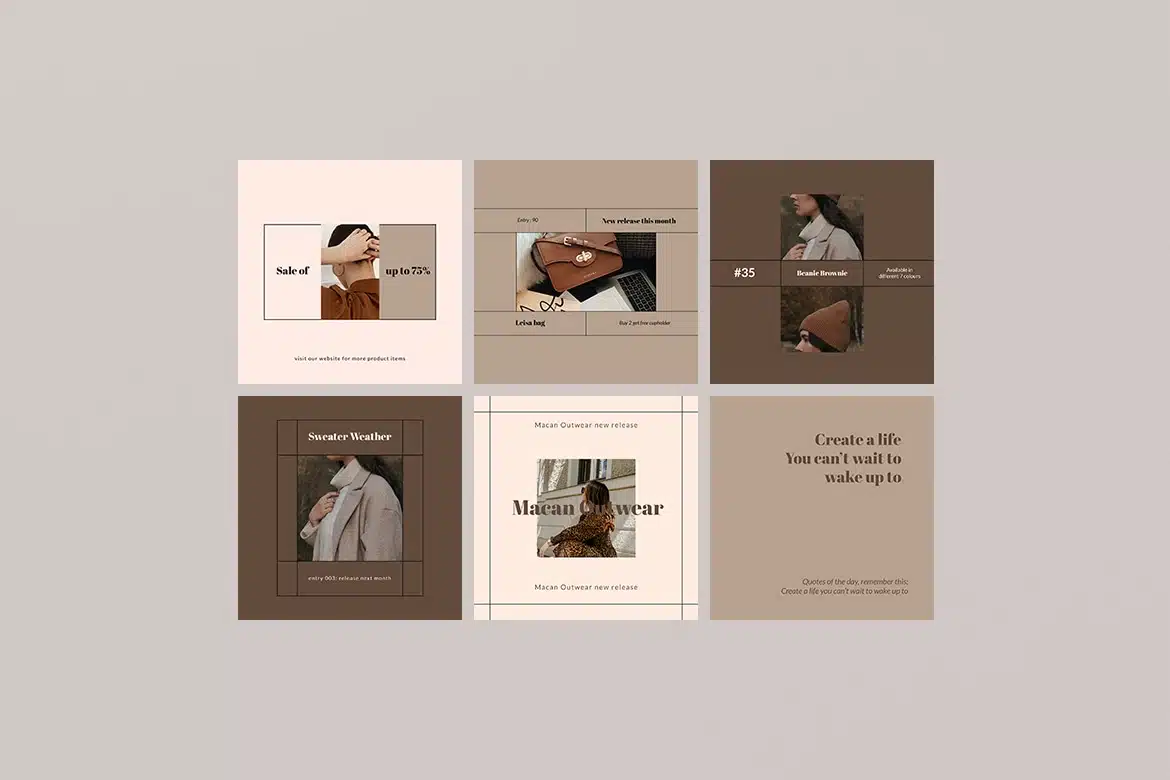 8. Cerio – Instagram Template Set
Cerio is an unique colour on this instagram template set you see now, with the different style this template look so georgeous. You can use a good shape of a picture what you like on this template.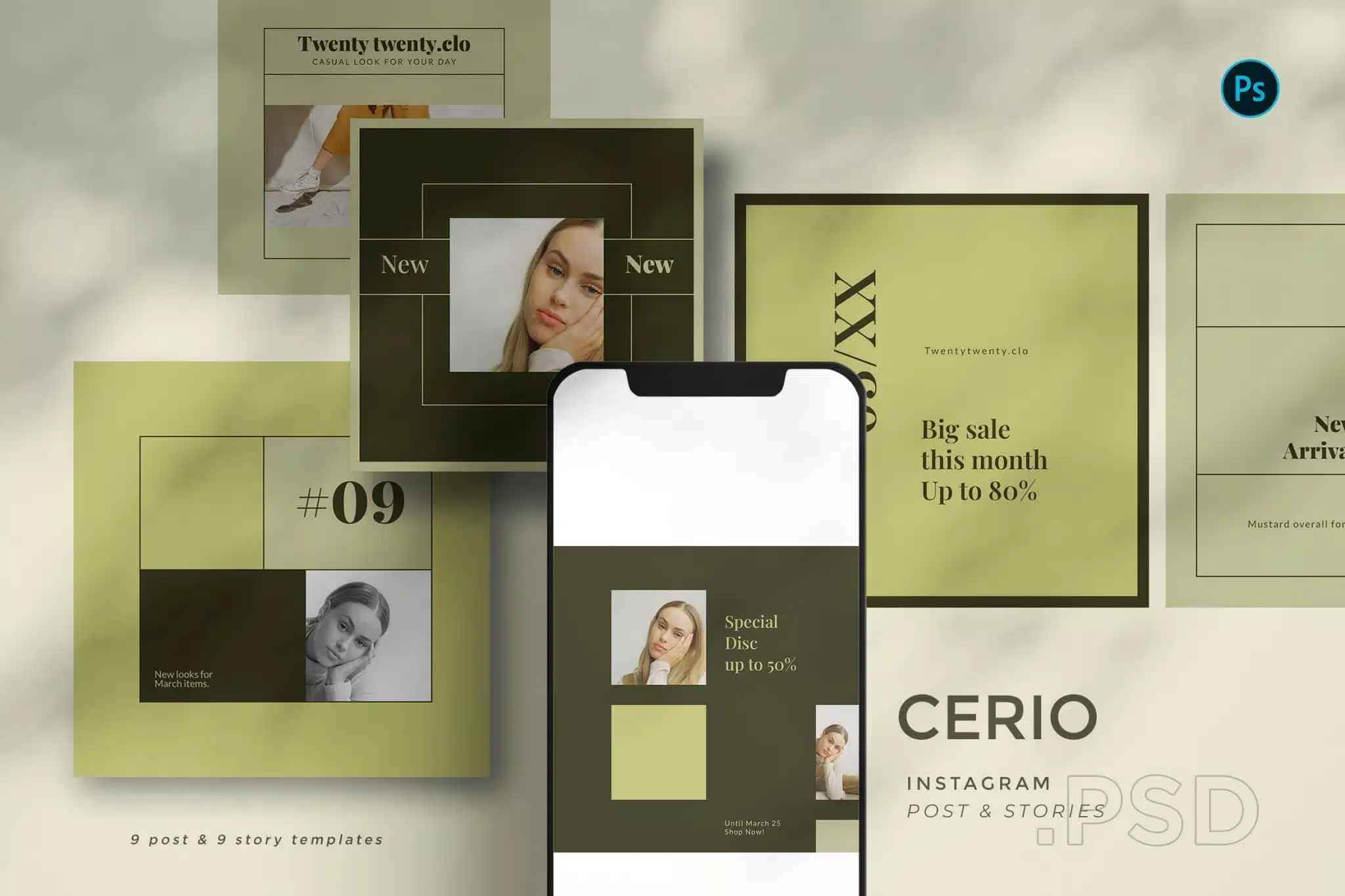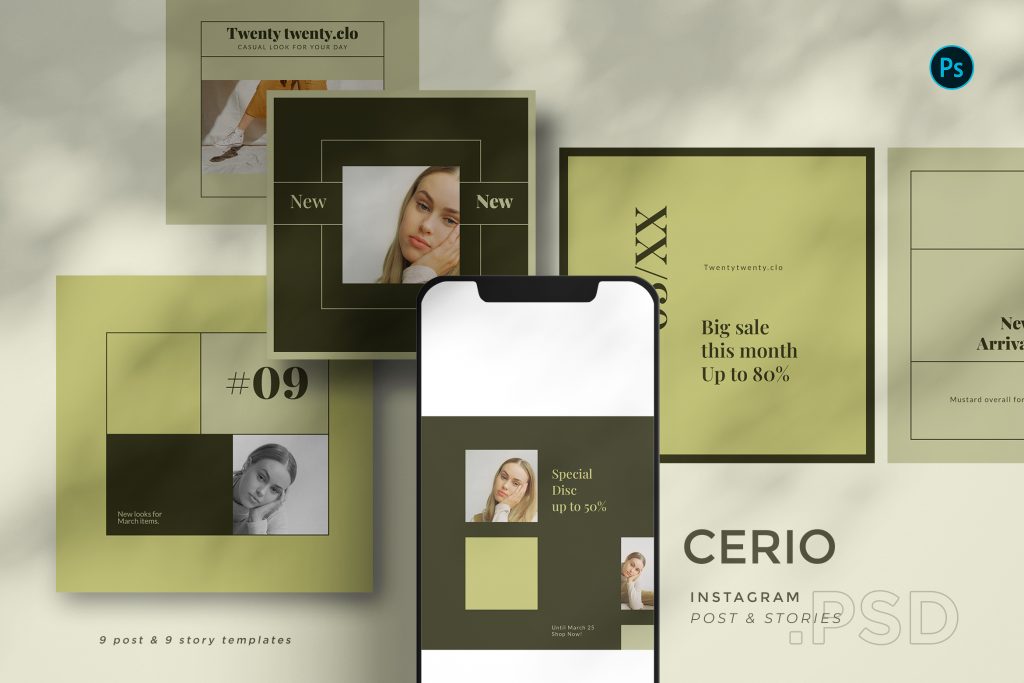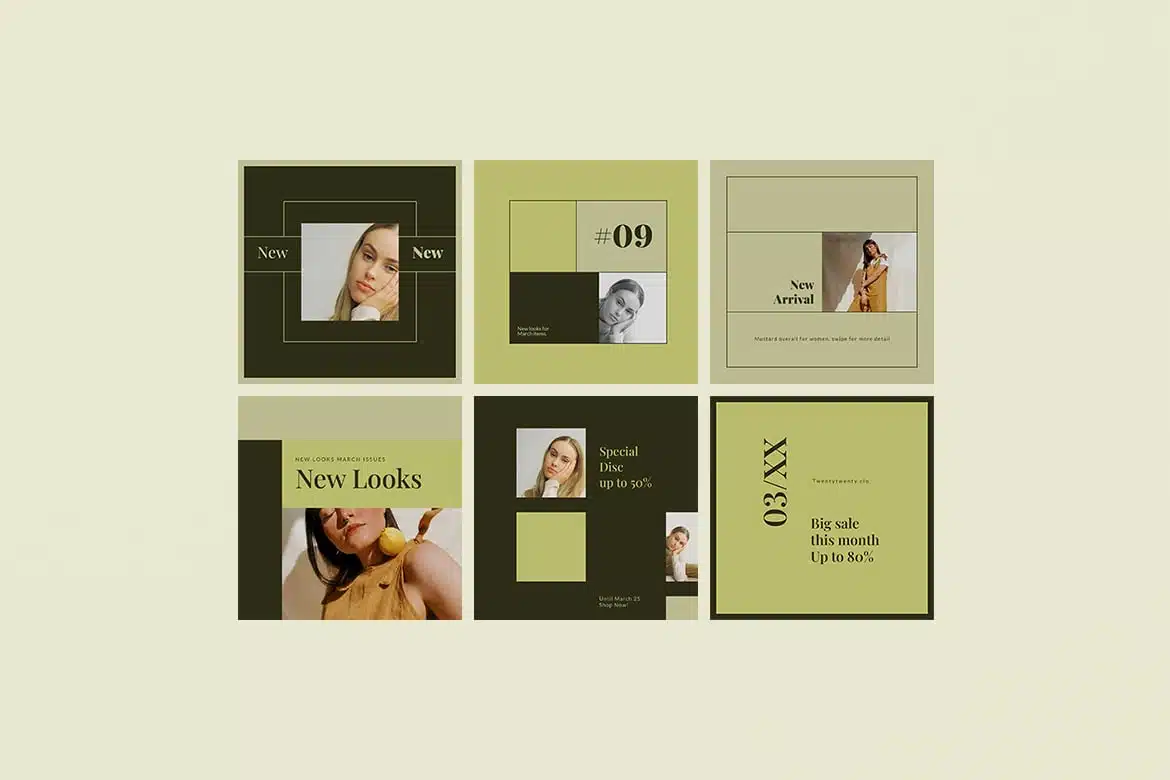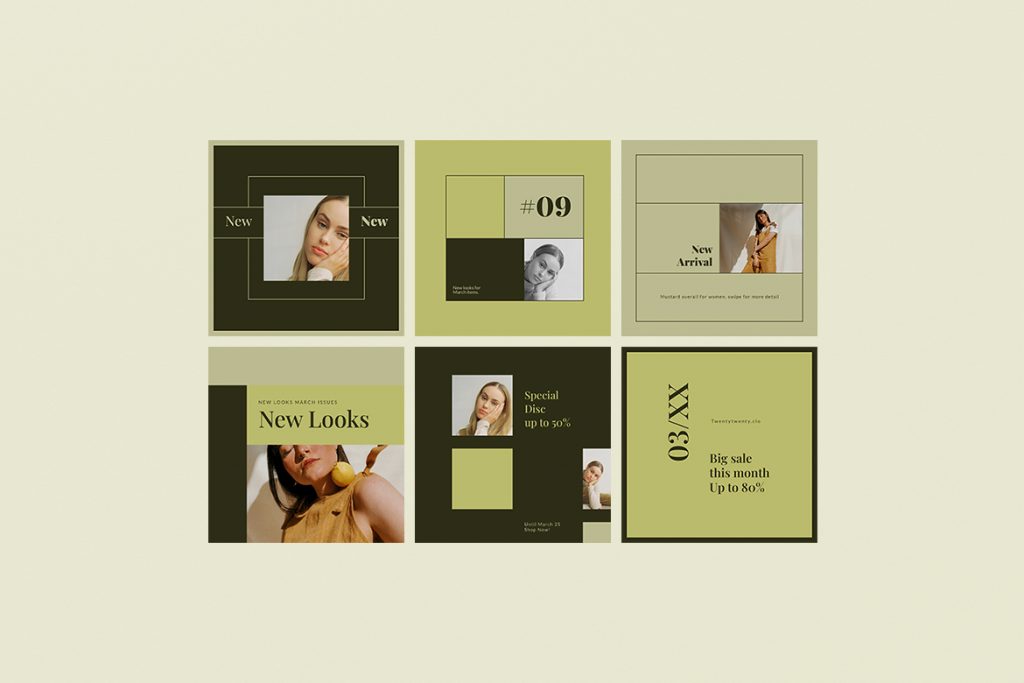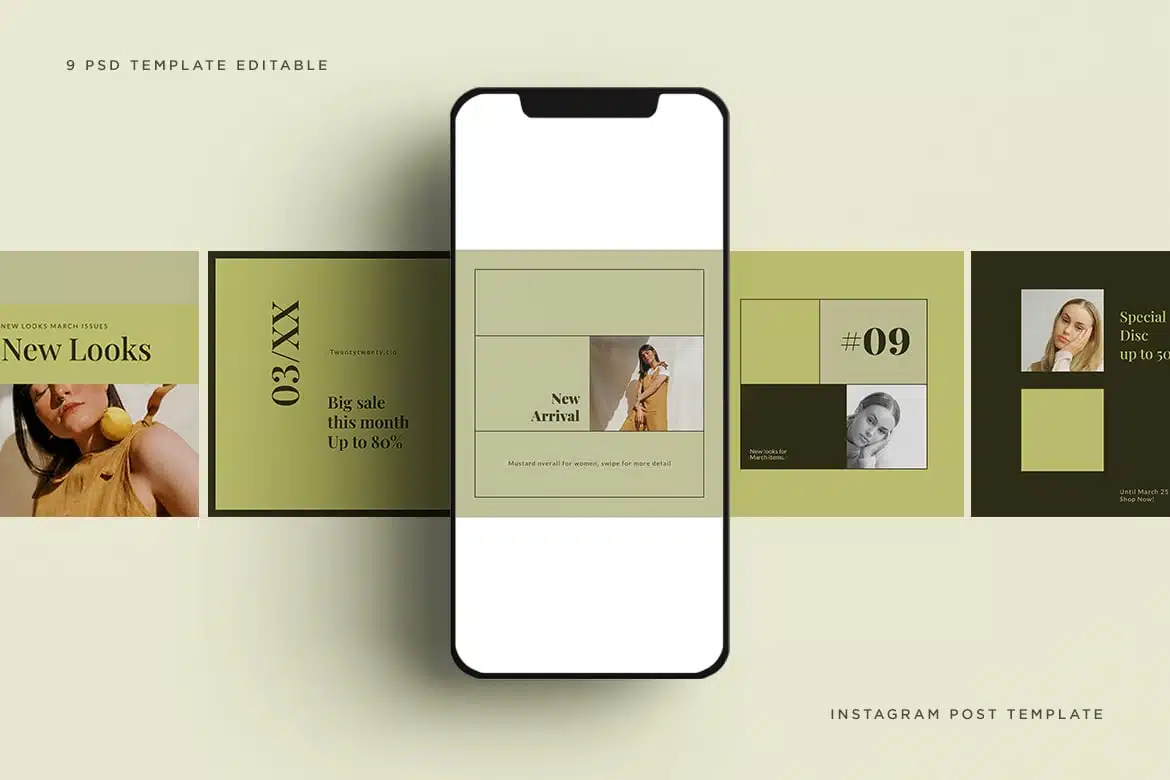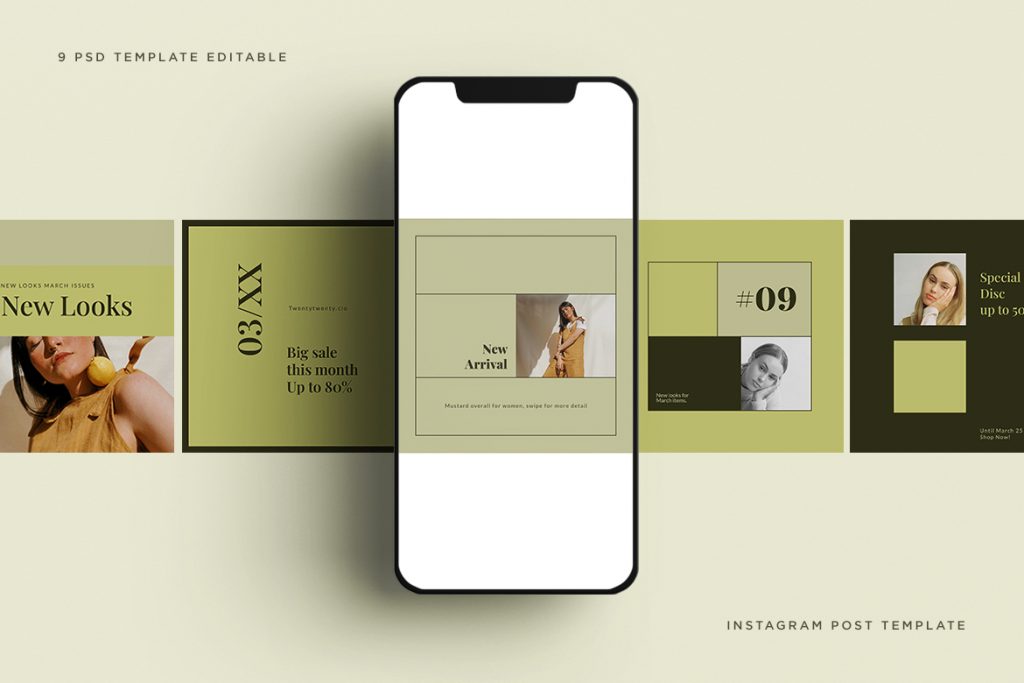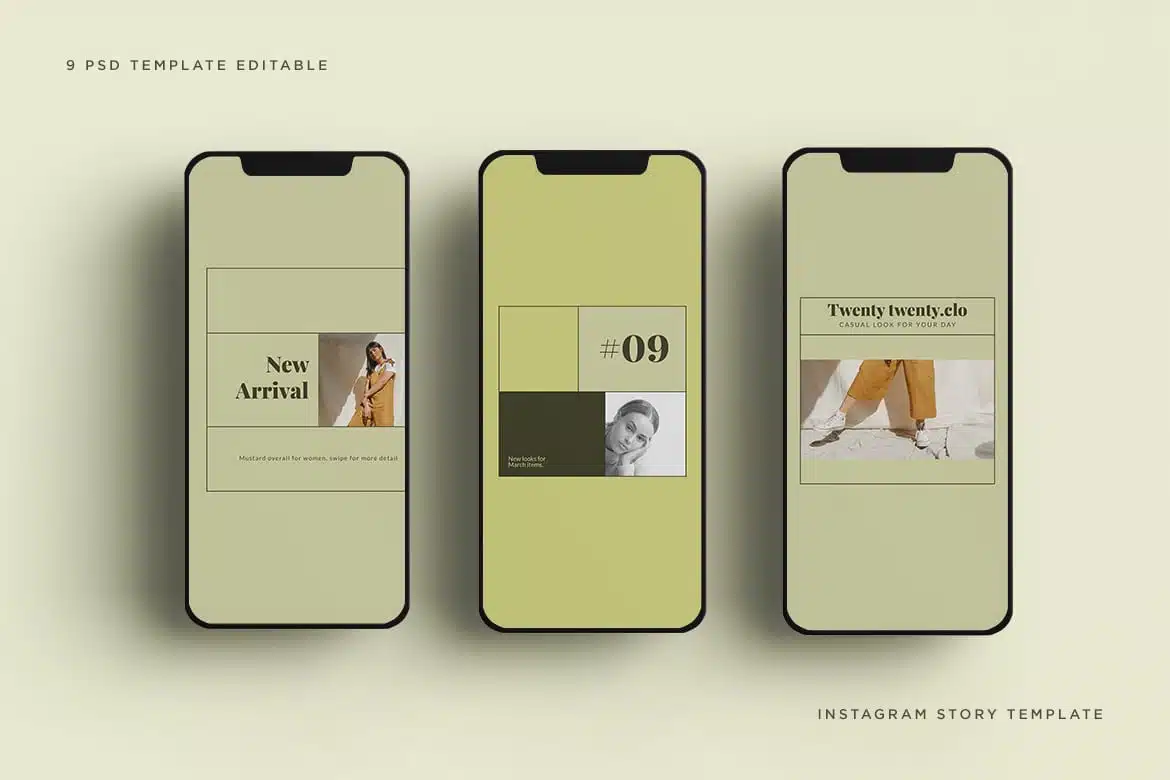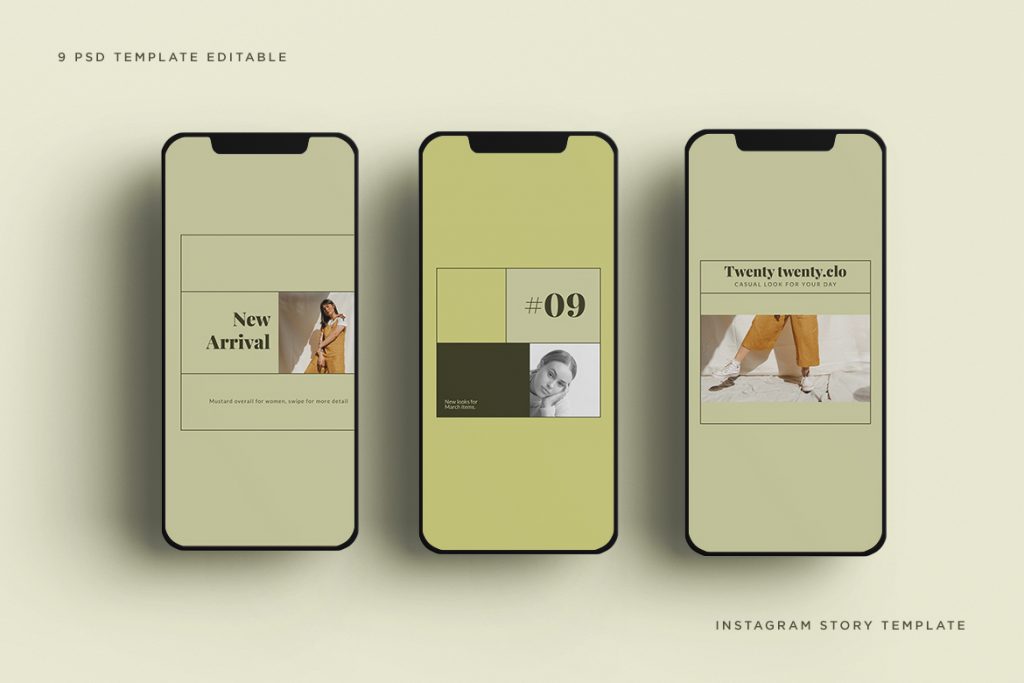 9. Wera – Instagram Template Set
Get your followers' attention with this set of creative Instagram story templates. It includes 9 story templates in PSD, pack is especially useful for fashion and apparel brands.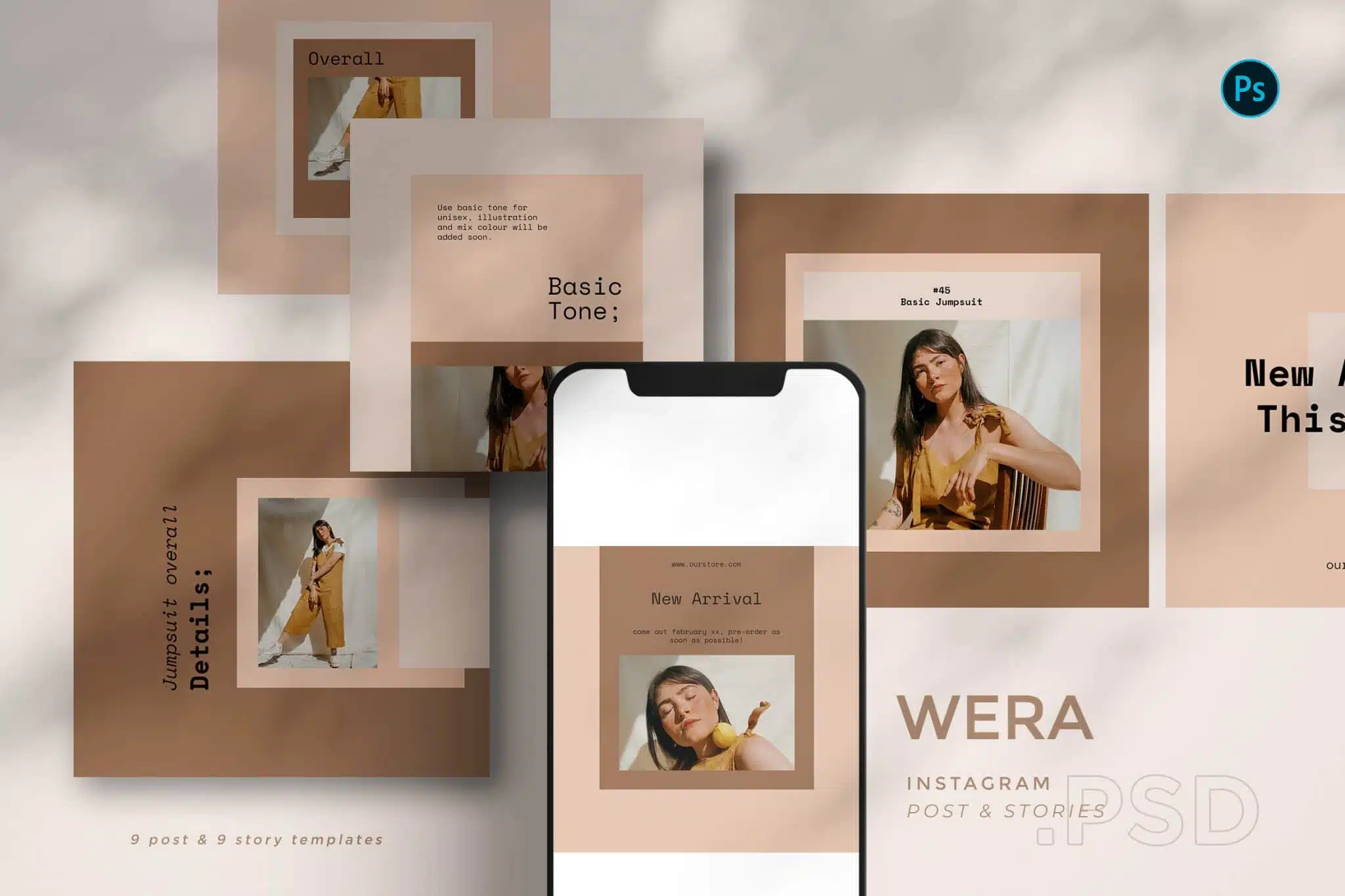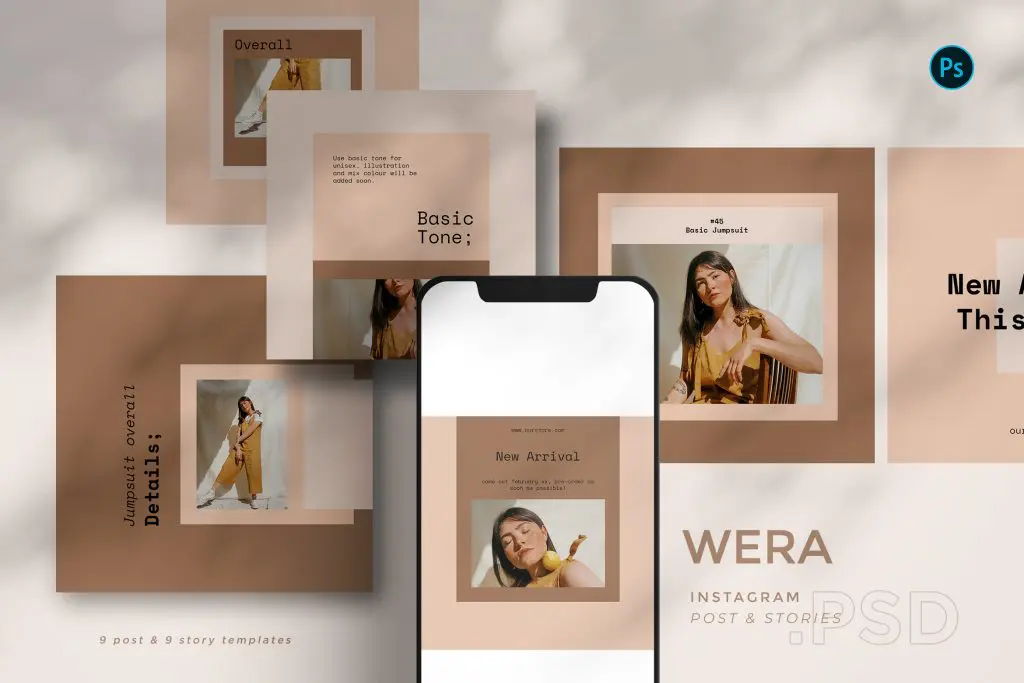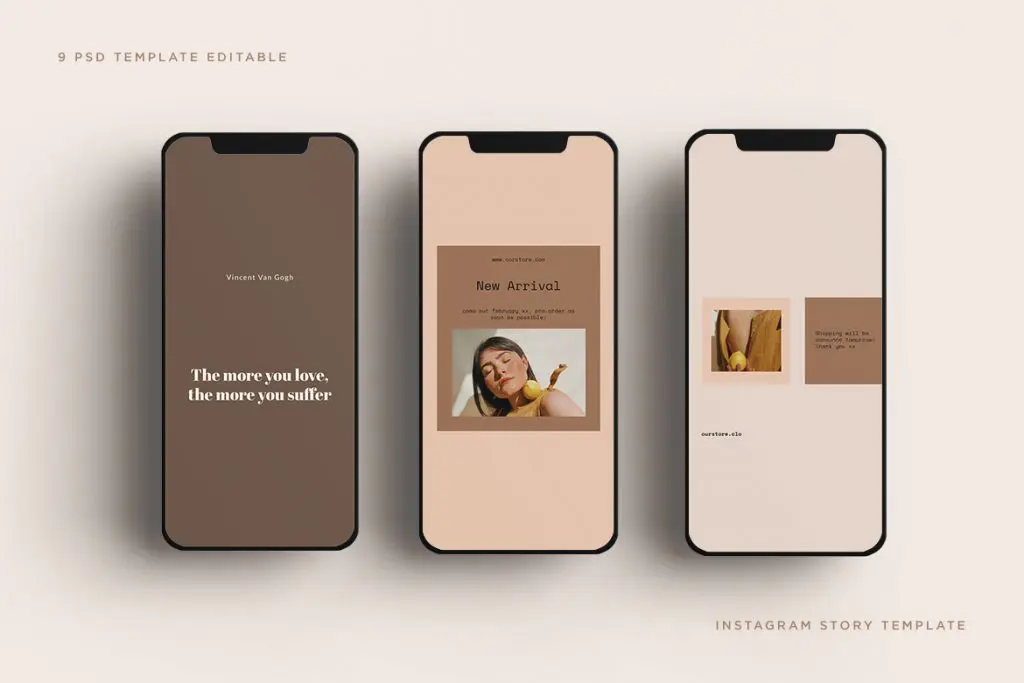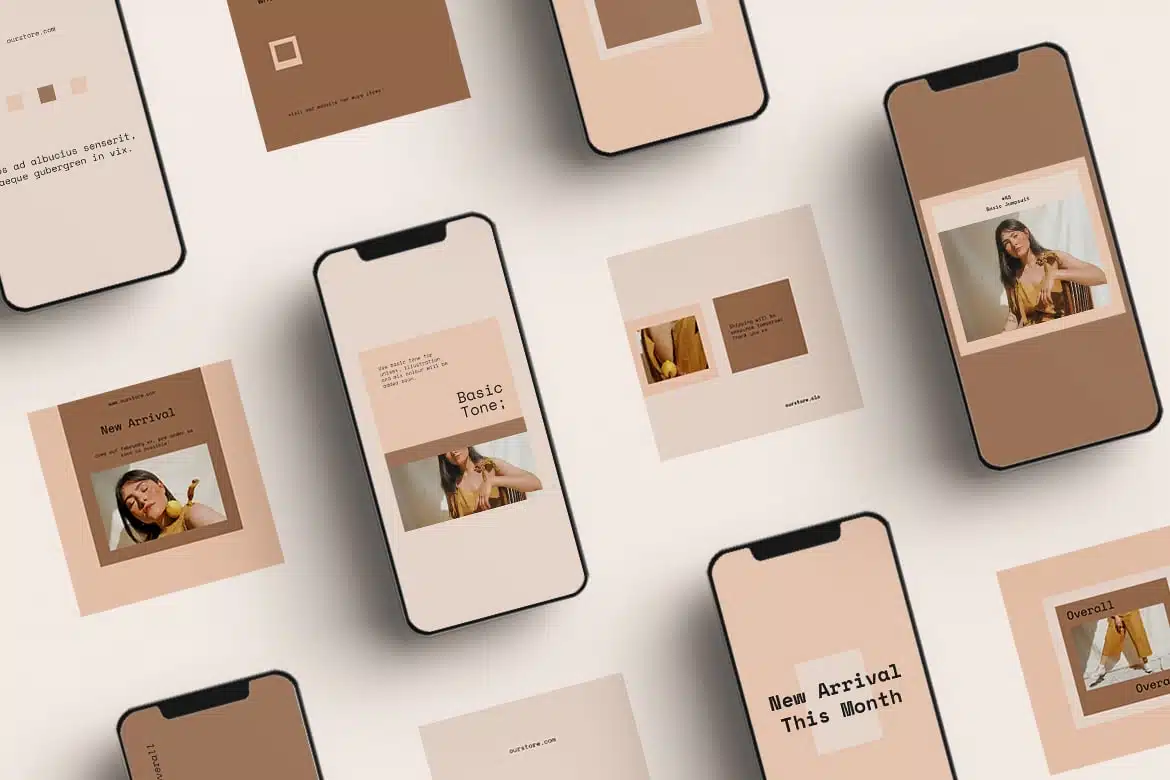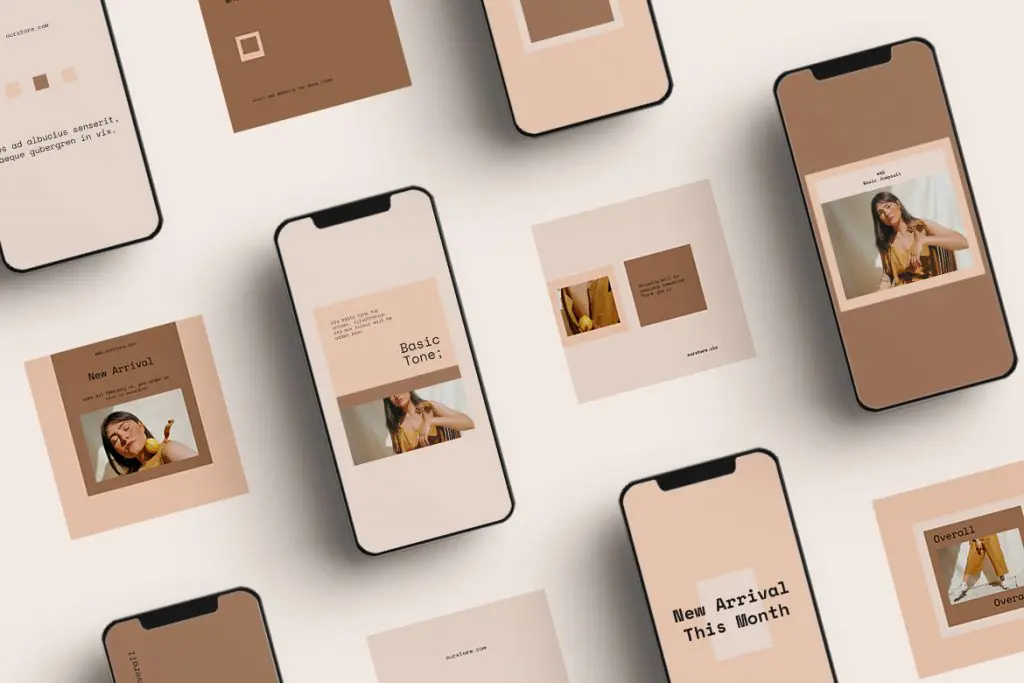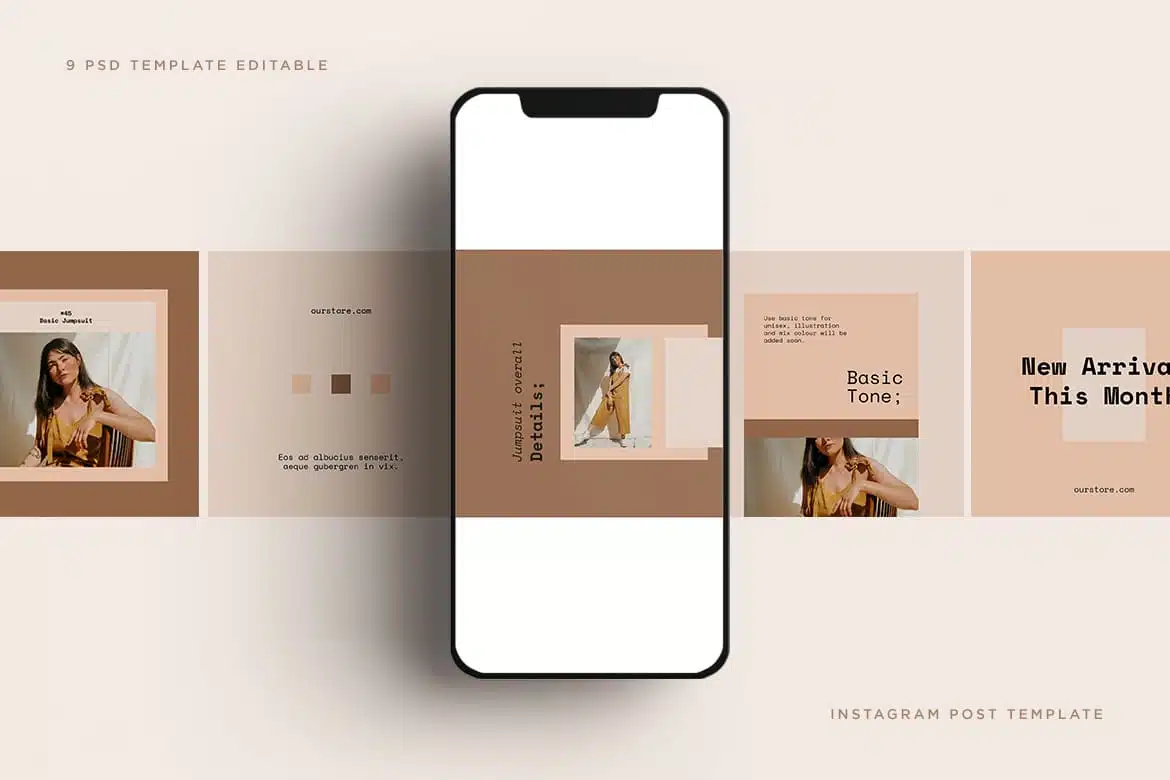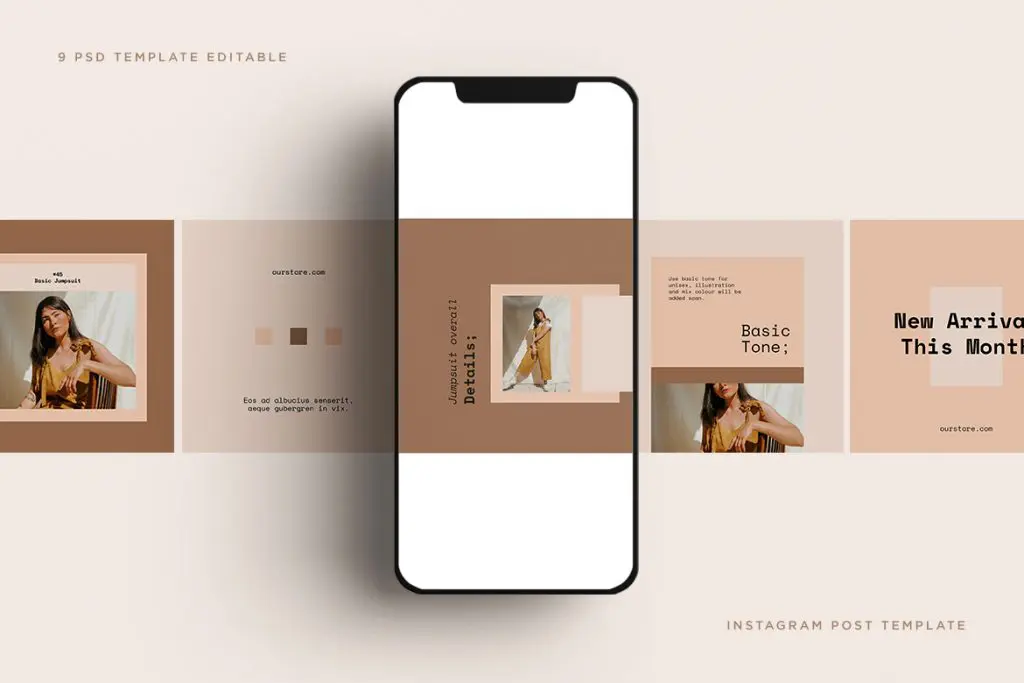 10. Taya – Instagram Template Set
We specialize in designing modern, useful and professional Instagram templates. Our templates will serve you to present events, parties, products, services, and everything you need in promotions for both personal and business.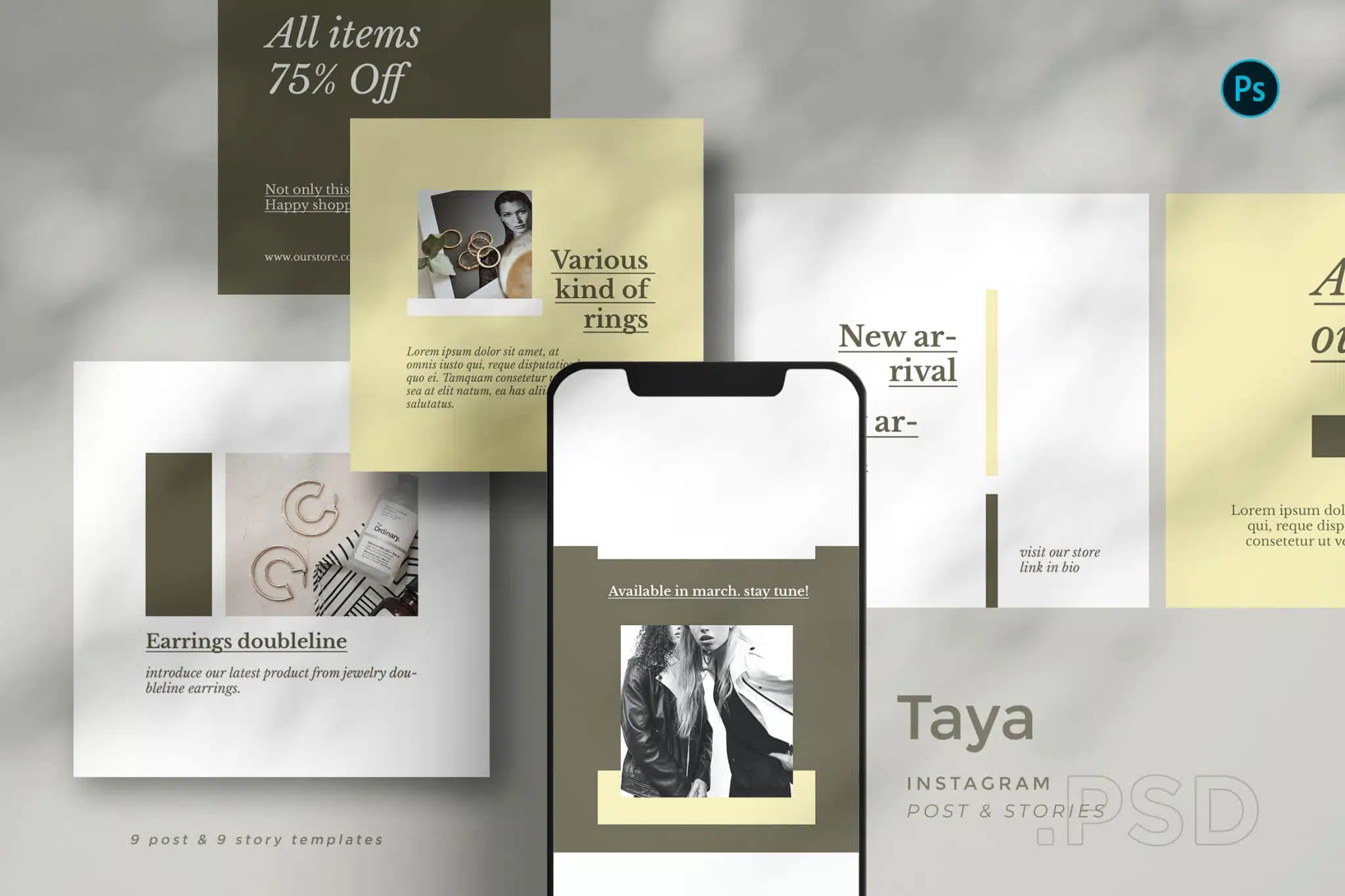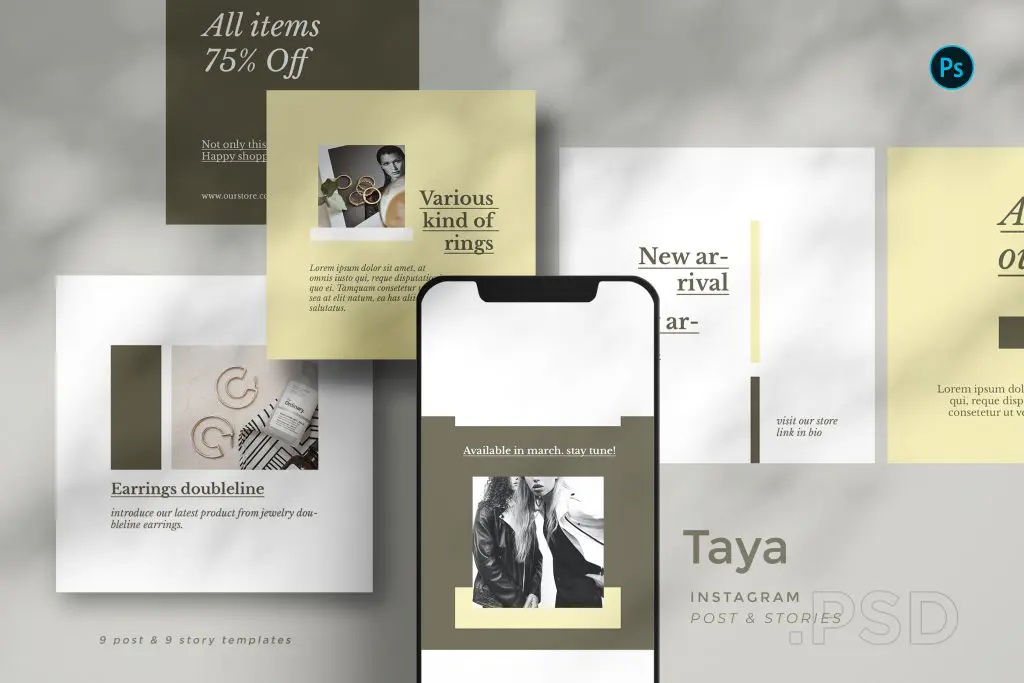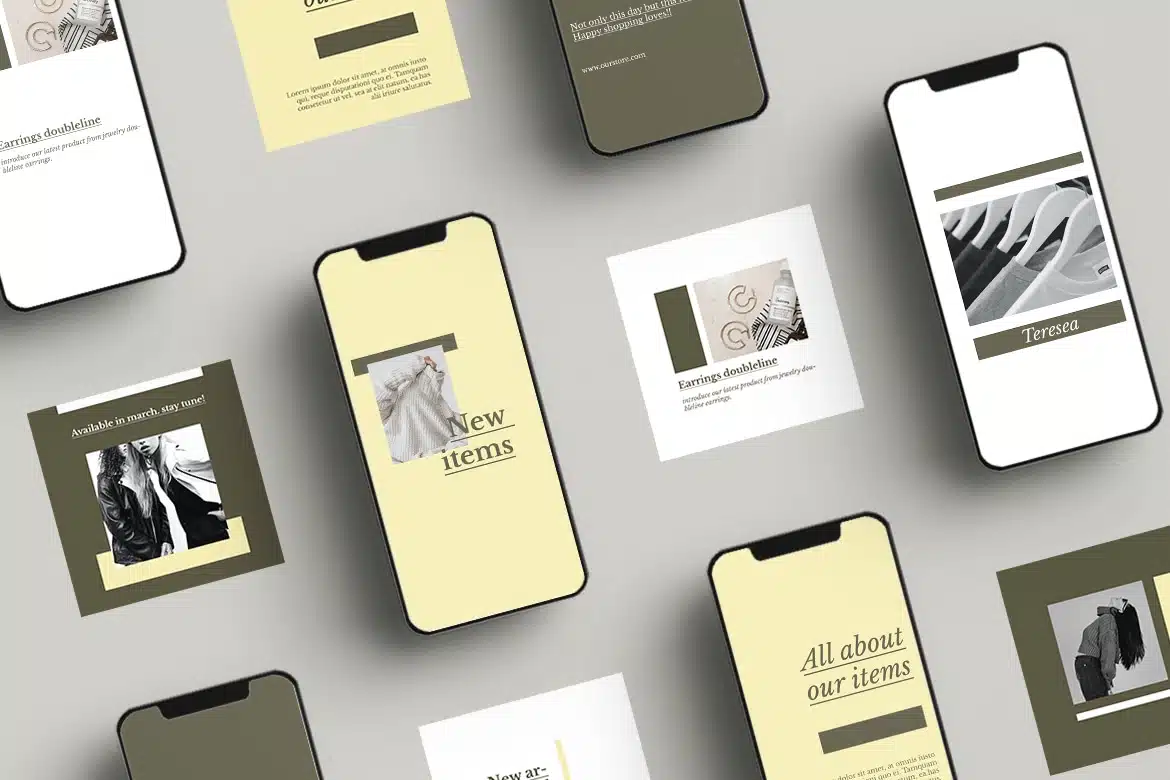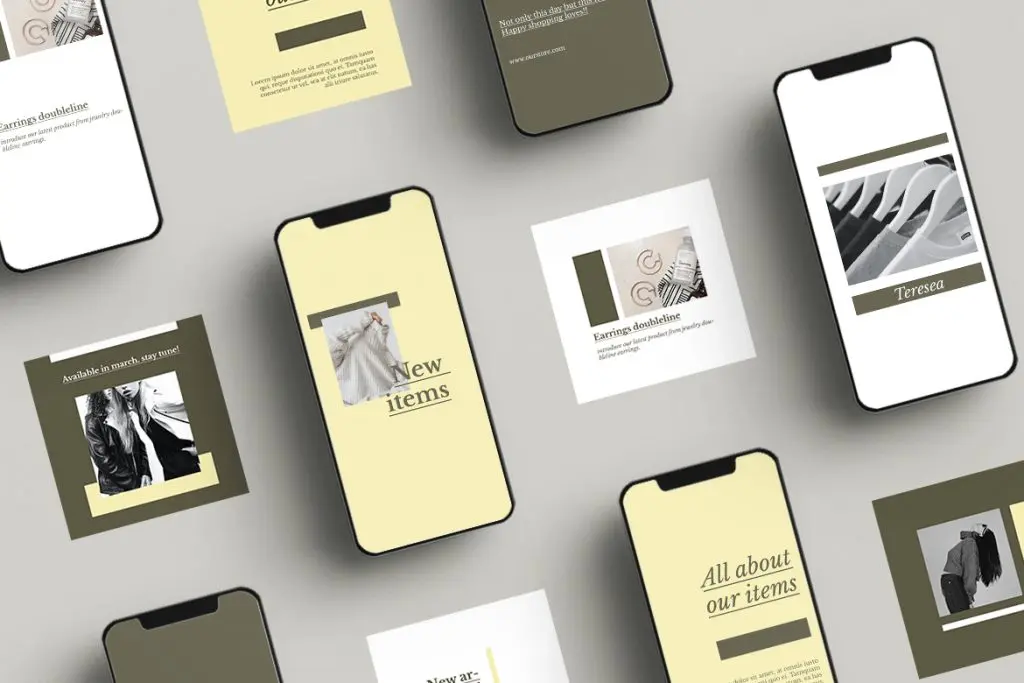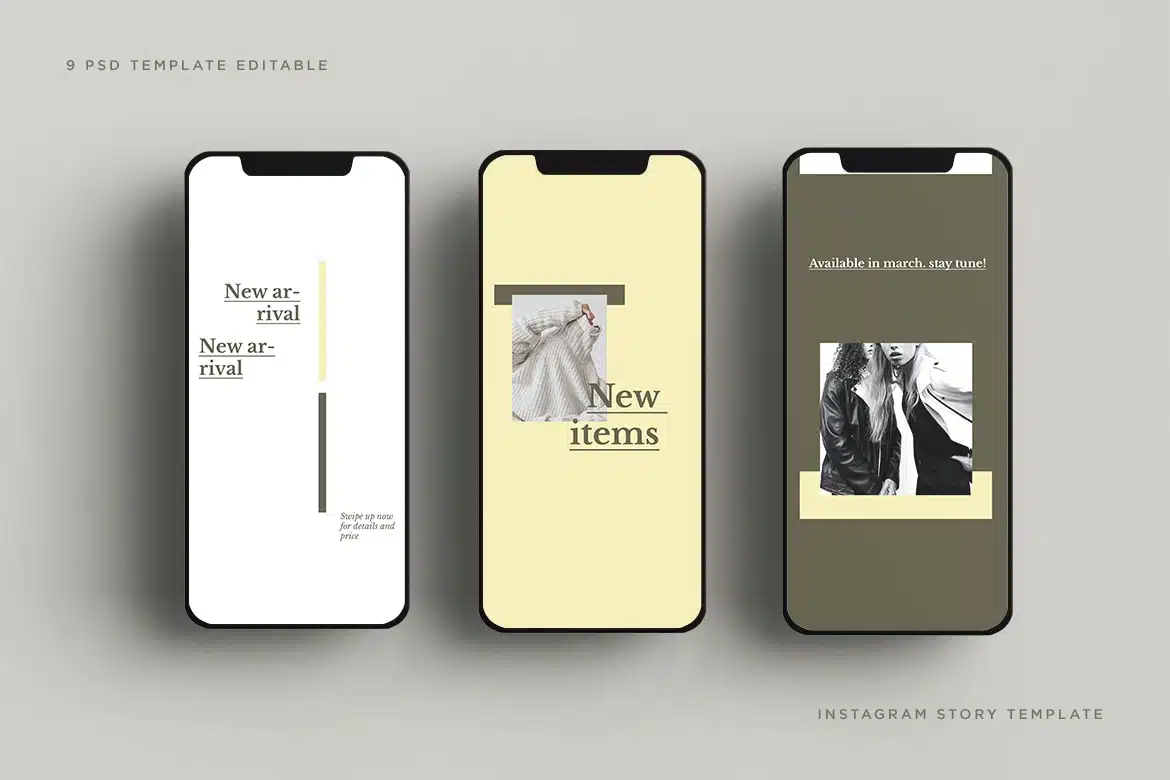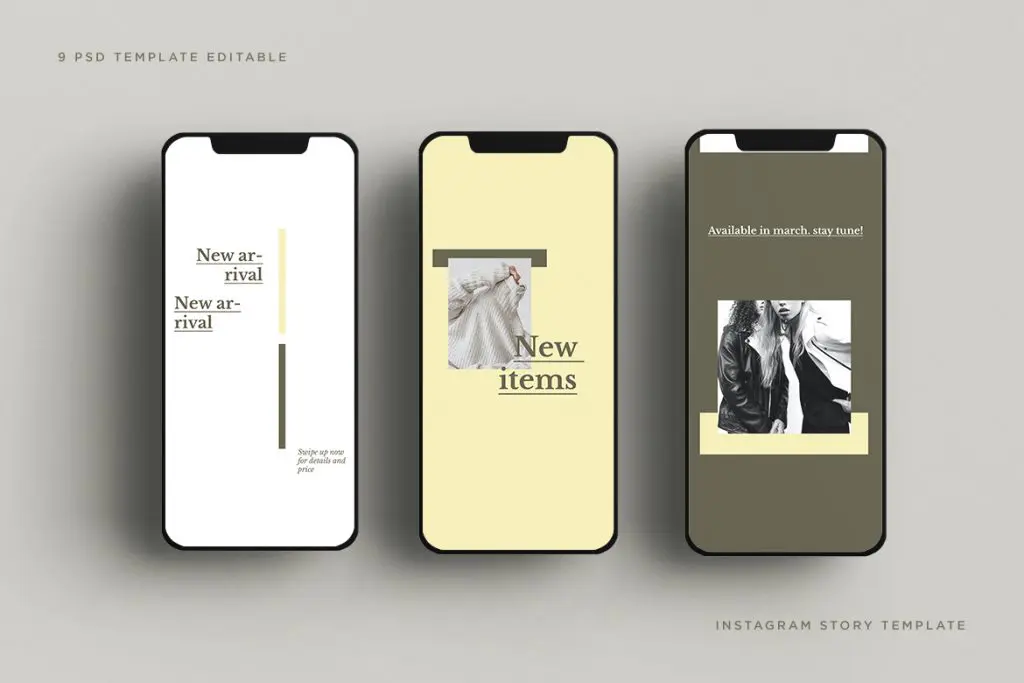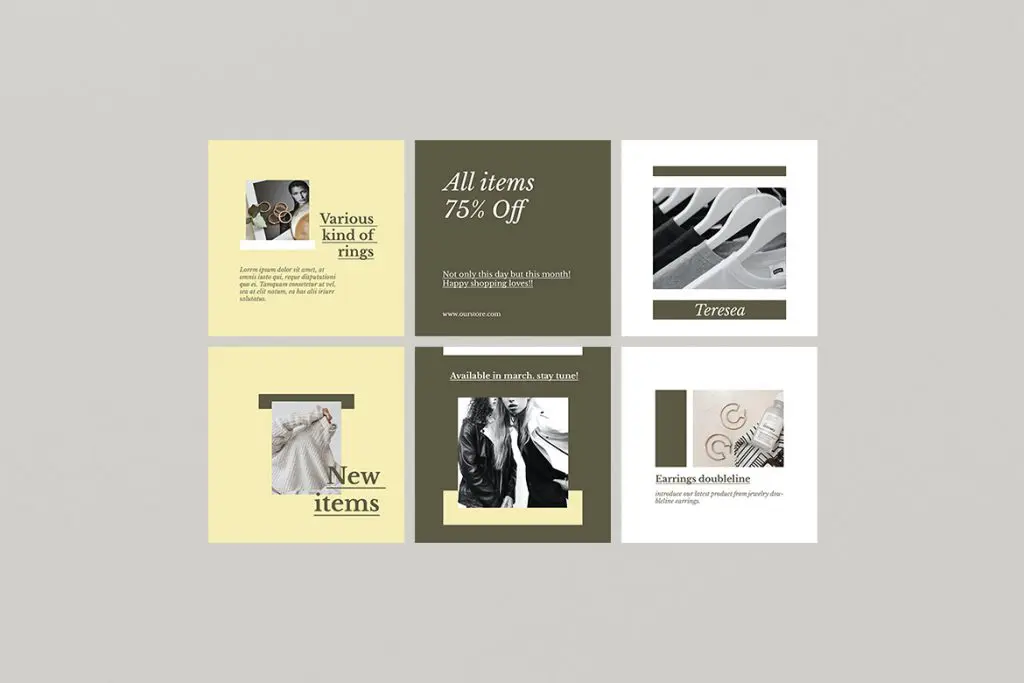 It's easier than you think, right ? You can up your Instagram game by using beautiful and versatile templates that help your account stand out from the crowd.