If you want to get people interested in your latest app or website theme, go for an iPhone 11 or 12 mockup. Here we feature the 10 best iPhone 11 mockups from Envato elements for you to choose according to your needs.
1. iPhone 11 Mockup in Hand (PSD)
This iPhone template PSD is high resolution and sure to leave an impression. With this mockup, you can show how your application, web page, or blog looks to users with their hands.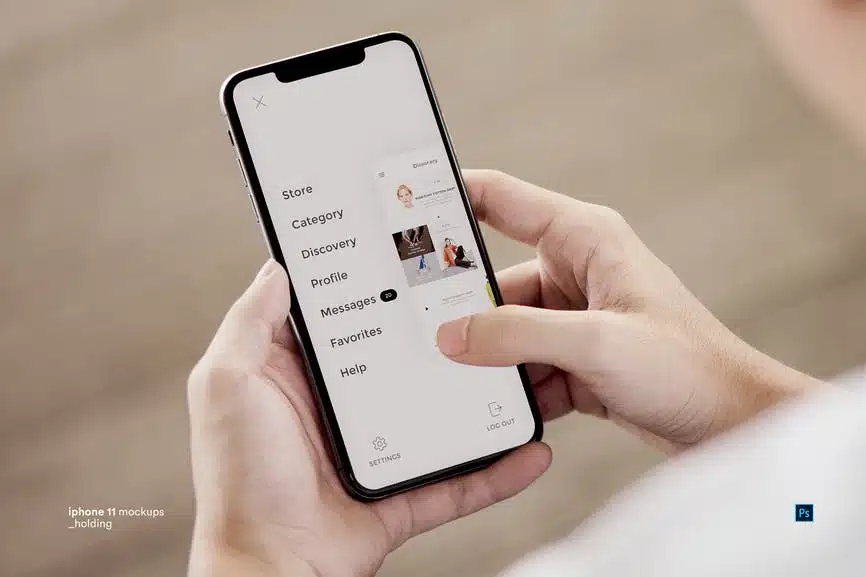 2. iPhone 11 Mockup Scene (PSD)
This is a great choice if you need to display your product or service from a different angle. With this mockup, you can show your app or web in porter and landscape modes.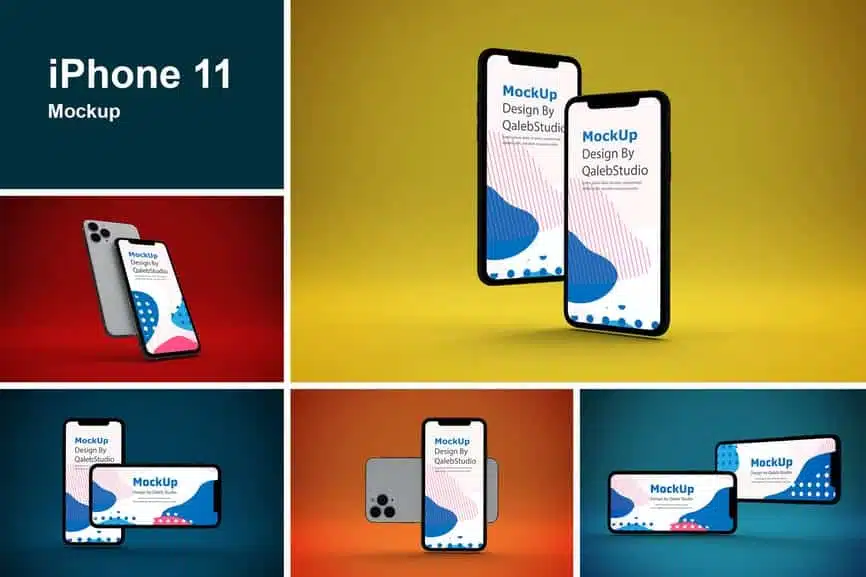 3. Colourful iPhone 11 Mockup (PSD)
This iPhone 11 print template includes a number of features, including:
Quick and easy editing
Smart thing
Help guide
Two pre-made scenes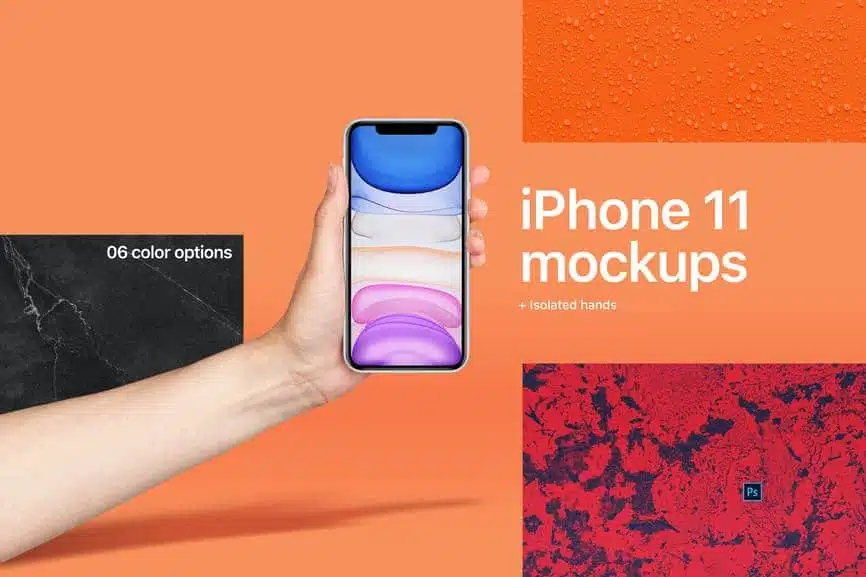 4. iPhone 11 Pro Mockup (PSD, Sketcth, XD)
This mockup template features a selection of colors that you can choose to showcase your app or website. Try it out if you're looking to make an iPhone 11 template PNG.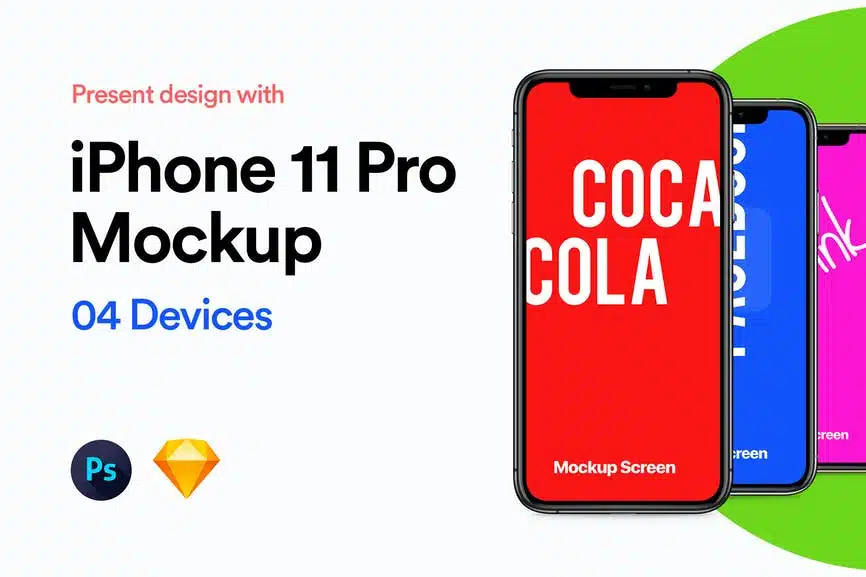 5. iPhone 11 Pro Mockup: Desk Scene (PSD)
With this iPhone mockup design, your product will be the center of attention.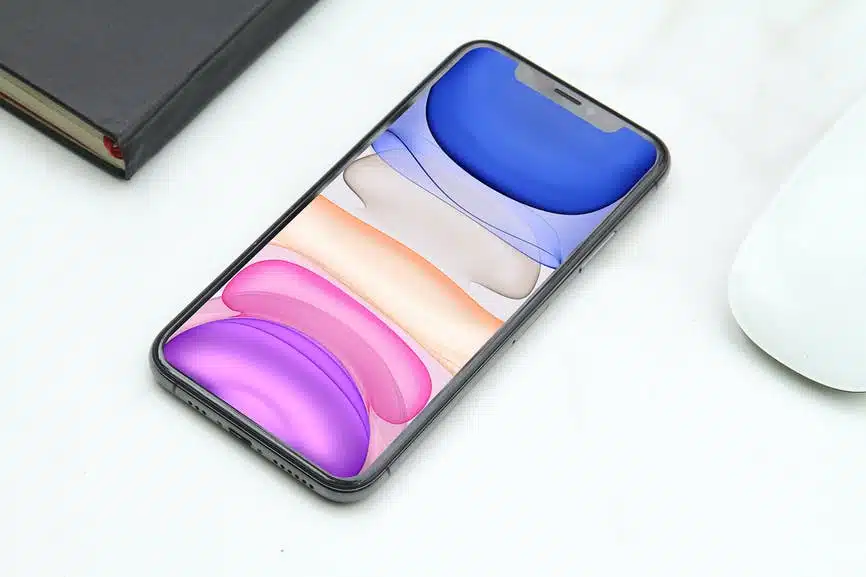 6. iPhone 11 Pro Mockup Scene 02 (PSD)
The modern iPhone 11 Pro template layout is perfect for 2020 and includes features such as:
Fully editable PSD file
Vector file for easy customization
Drag and drop functionality
7. iPhone 11 Pro Mockups in Hand (PSD)
Featuring the iPhone 11 Pro, this template includes four different official phone color options and Photoshop files. You can even showcase your products or services in portrait or landscape mode.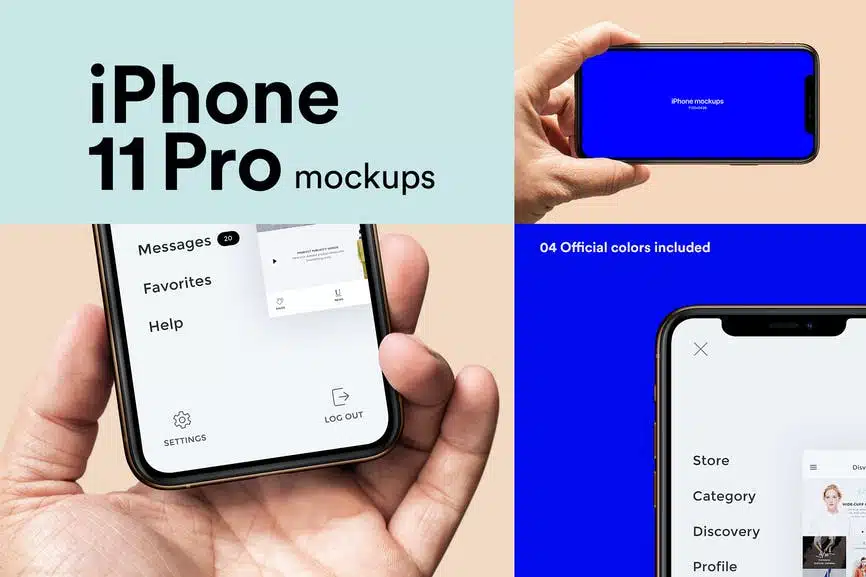 8. Abstract Mockup iPhone Pro Max vol.02 (PSD)
Edit iPhone screen backgrounds and templates for high resolution, stylish illustrations for marketing or advertising. With abstract frames on this iPhone, the mockup will draw attention to just the screen and take advantage of this mockup.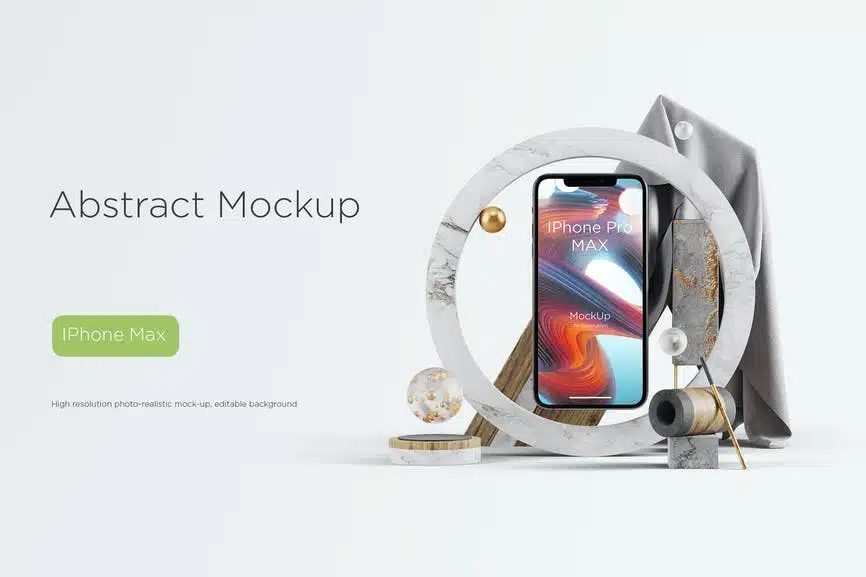 9. iPhone 11 Pro Max Mockup (PSD)
Try this photorealistic iPhone 11 Pro Max template. The iPhone template PSD includes a background that you can easily edit and change with any color or scene.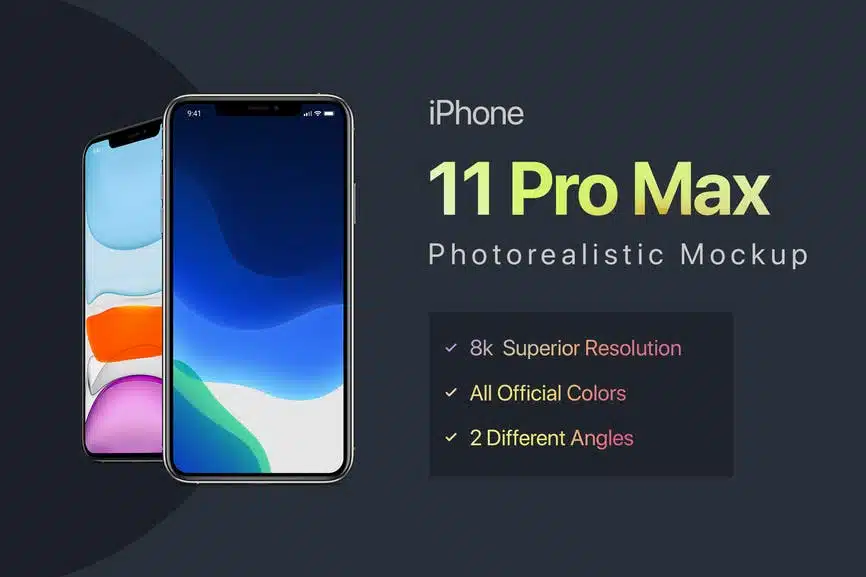 10. iPhone 11 Pro Max Mockups YR (PSD)
iPhone pro max mockups template – layered, editable PSD file prepared to showcase your custom design, by simply editing the smart object and color layers.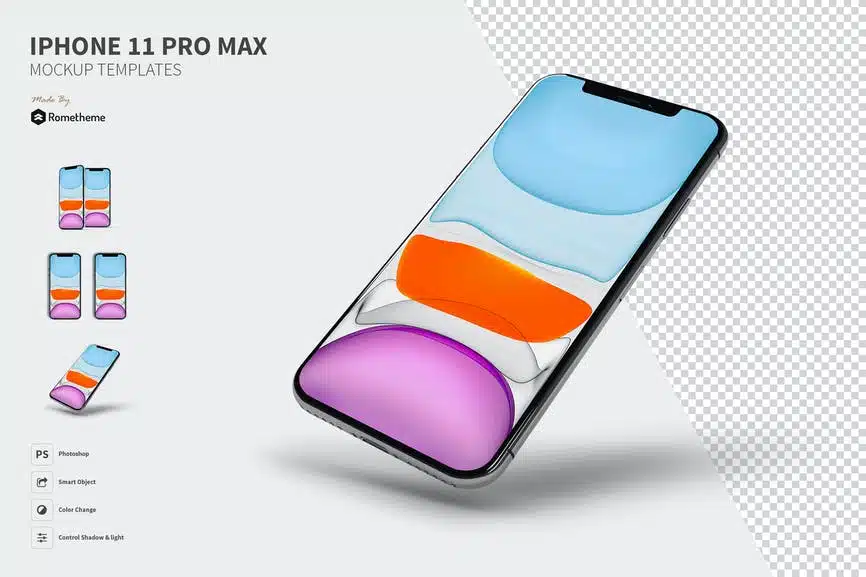 Have you made your choice? Visit our website to see more items.