Event planning and organization require creativity, efficiency, and attention to detail. With the growing popularity of Elementor, a powerful website builder for WordPress, event professionals now have access to a wide range of event-specific templates and kits that can simplify the design process. In this article, we will explore some of the best Event Elementor Kits templates available, each offering unique features and customization options to meet your event's specific needs.
1. Gevent – Event Agency Elementor Template Kit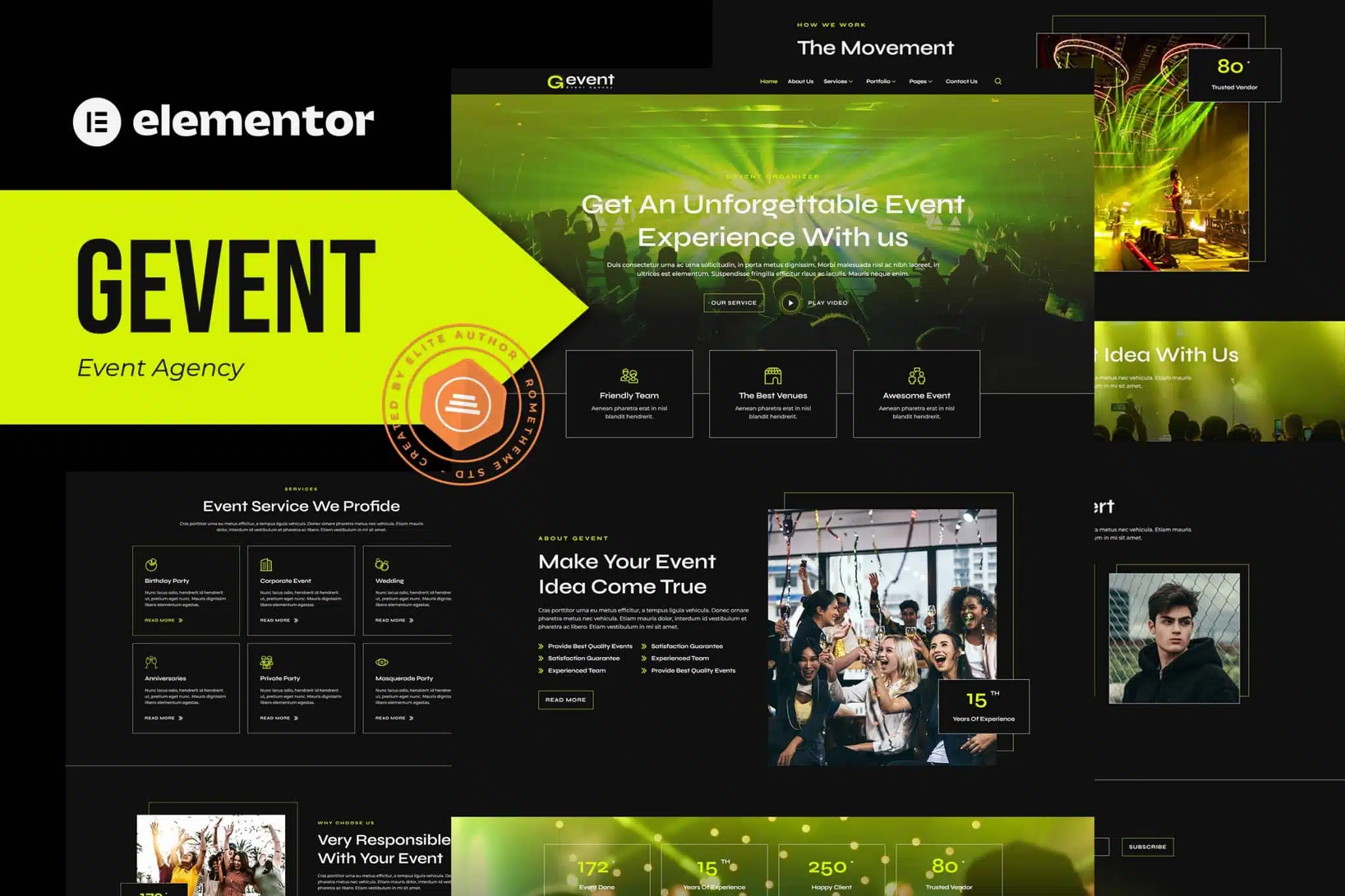 Gevent is a comprehensive Elementor template kit designed specifically for event agencies. It offers a sleek and modern design with various pre-designed pages and sections. With Gevent, you can easily showcase your services, highlight past events, and provide information about your team. The template kit also includes interactive elements such as countdown timers, registration forms, and testimonial sections, allowing you to create an engaging and immersive event website.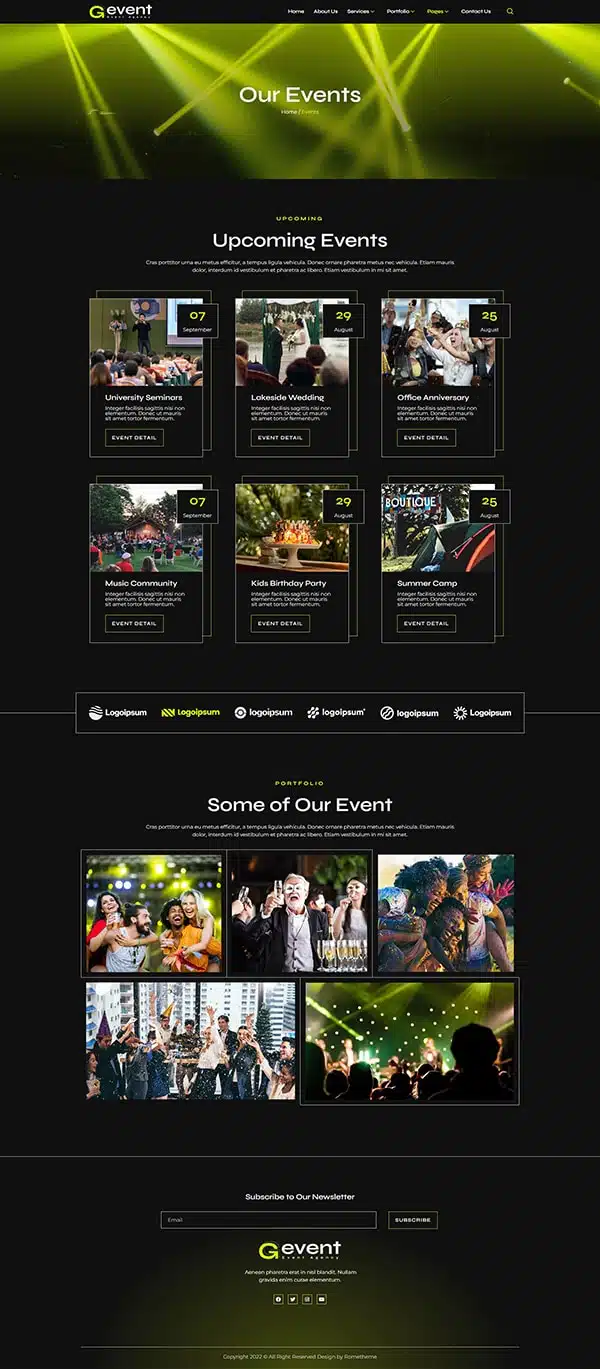 2. Qonvened – Event & Conference Elementor Template Kit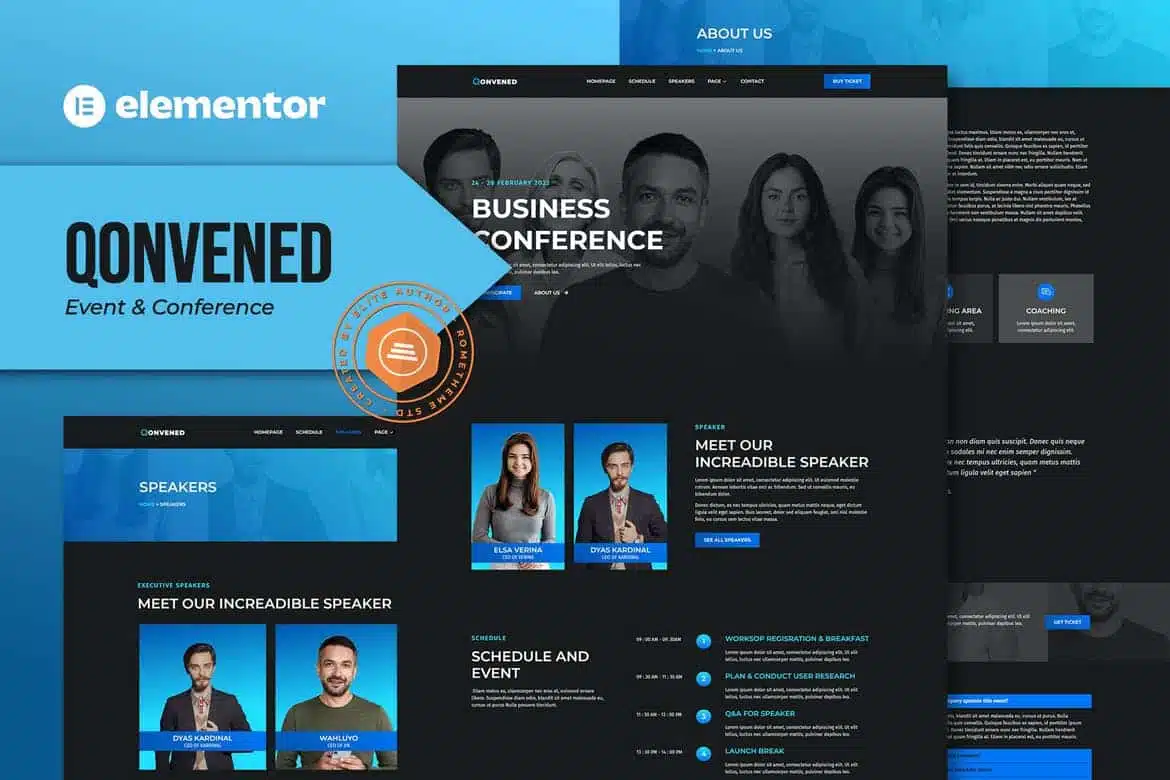 If you're organizing a conference or a corporate event, Qonvened is an excellent choice. This Elementor template kit offers a professional and elegant design that is perfect for showcasing speakers, schedule, and ticket information. Qonvened also includes dedicated sections for sponsor logos, venue details, and accommodation options, making it easy for attendees to find all the necessary information in one place.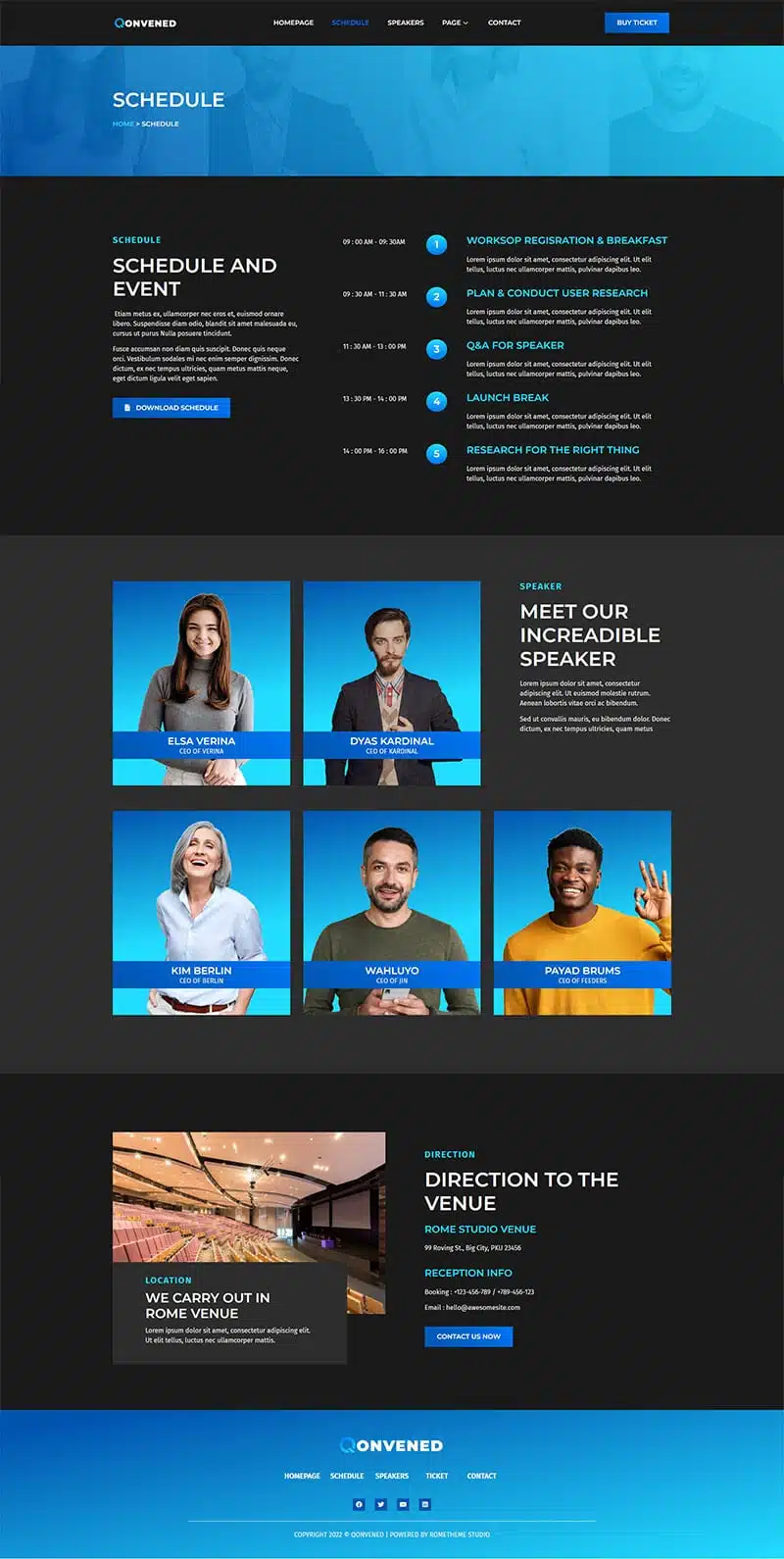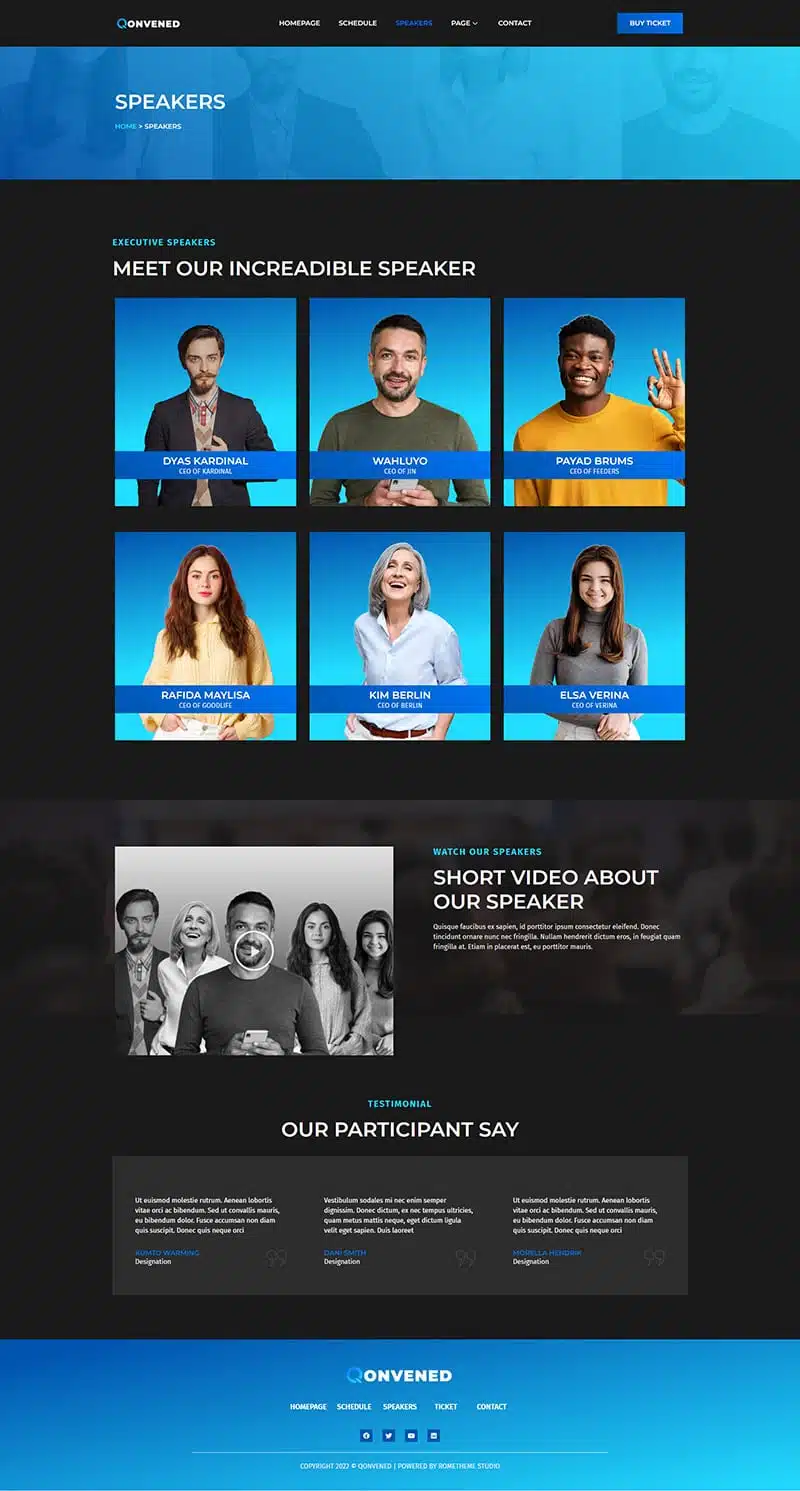 3. DeeFun – Festival & Event Organizer Elementor Template Kit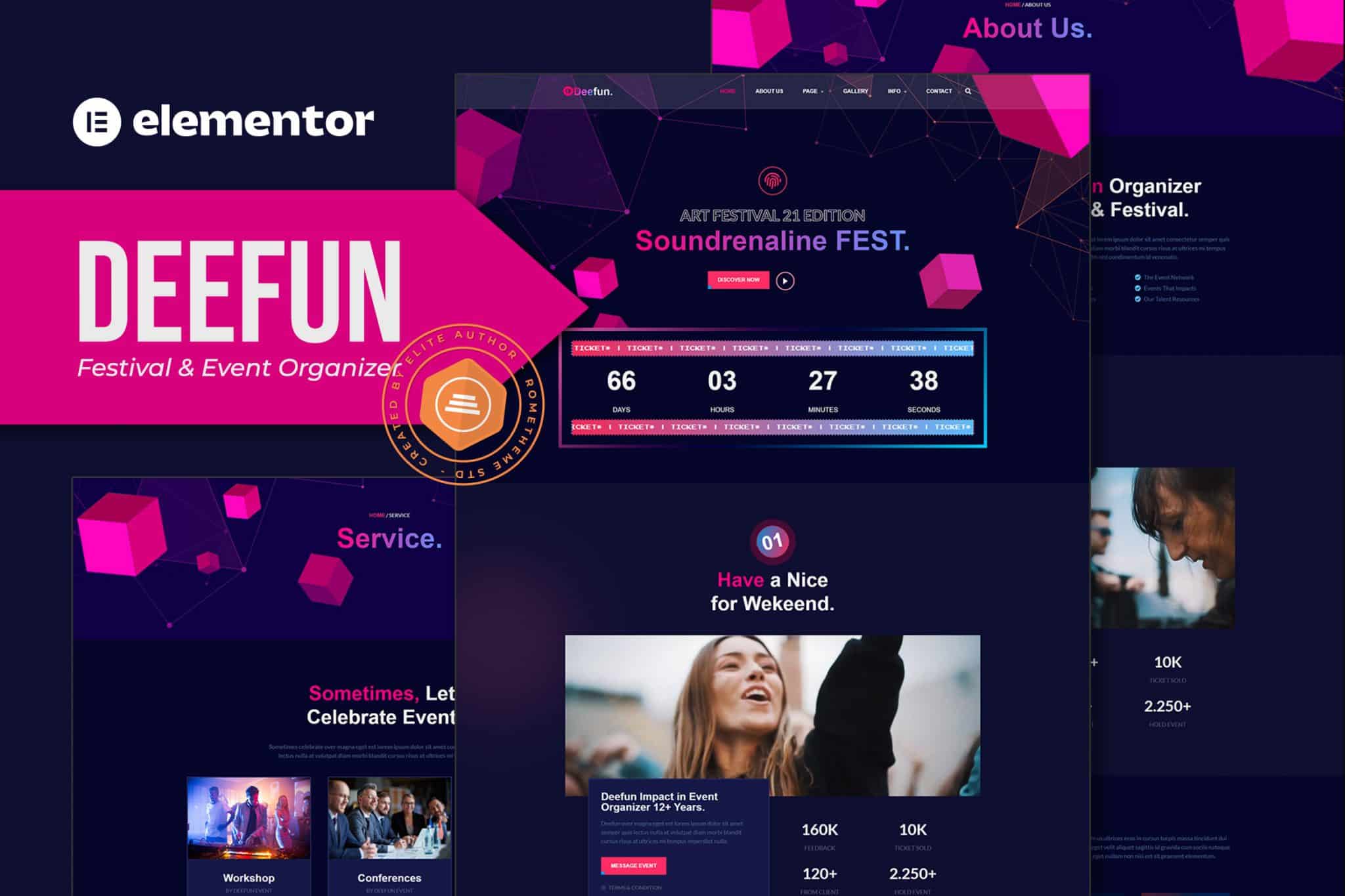 For festival organizers and event managers, DeeFun provides a vibrant and visually appealing template kit. With its bold colors and creative layouts, DeeFun captures the essence of music festivals, cultural events, and celebrations. The kit includes sections for lineup announcements, artist profiles, ticket sales, and interactive maps, ensuring that your attendees have a seamless and enjoyable experience.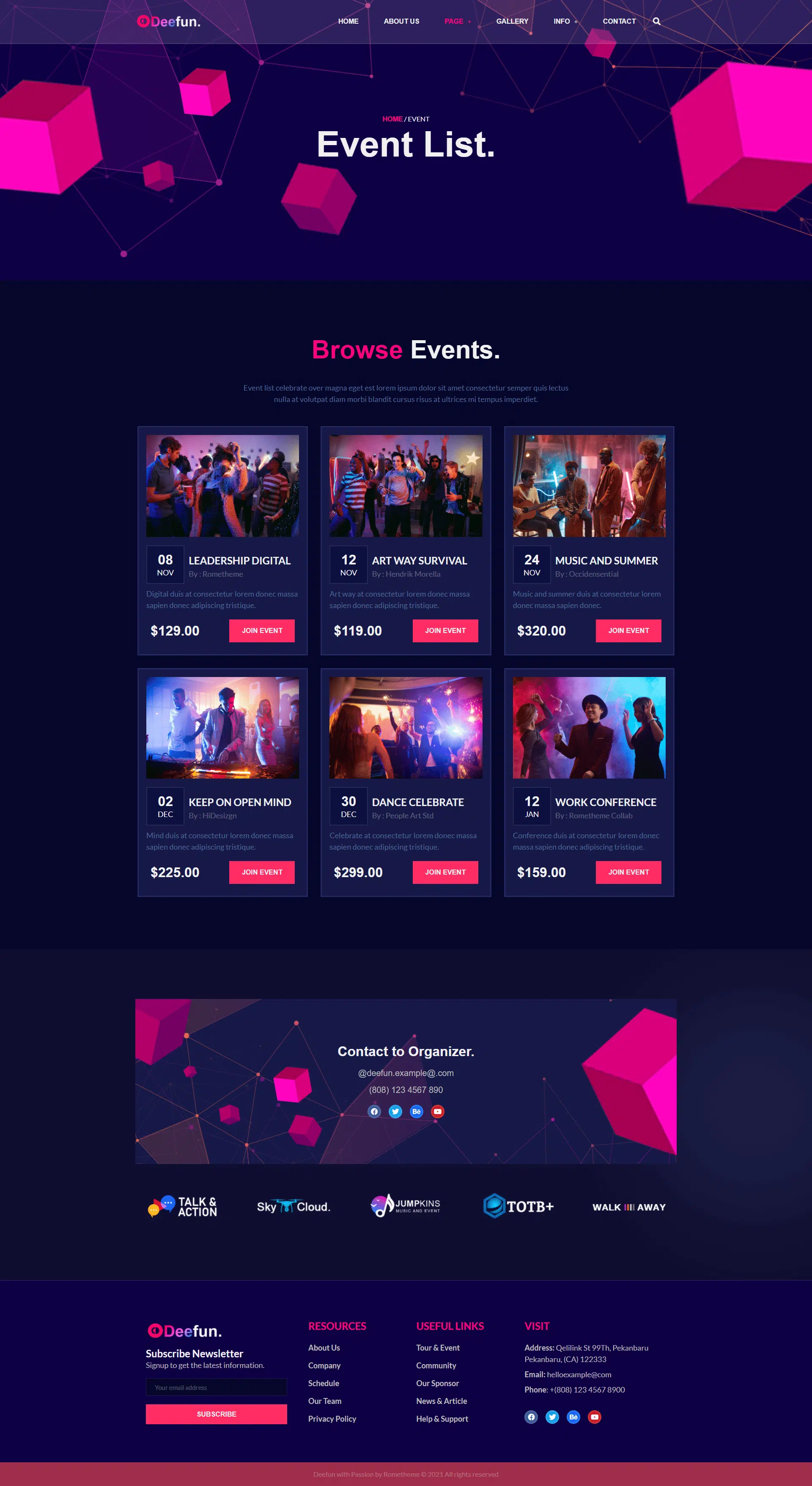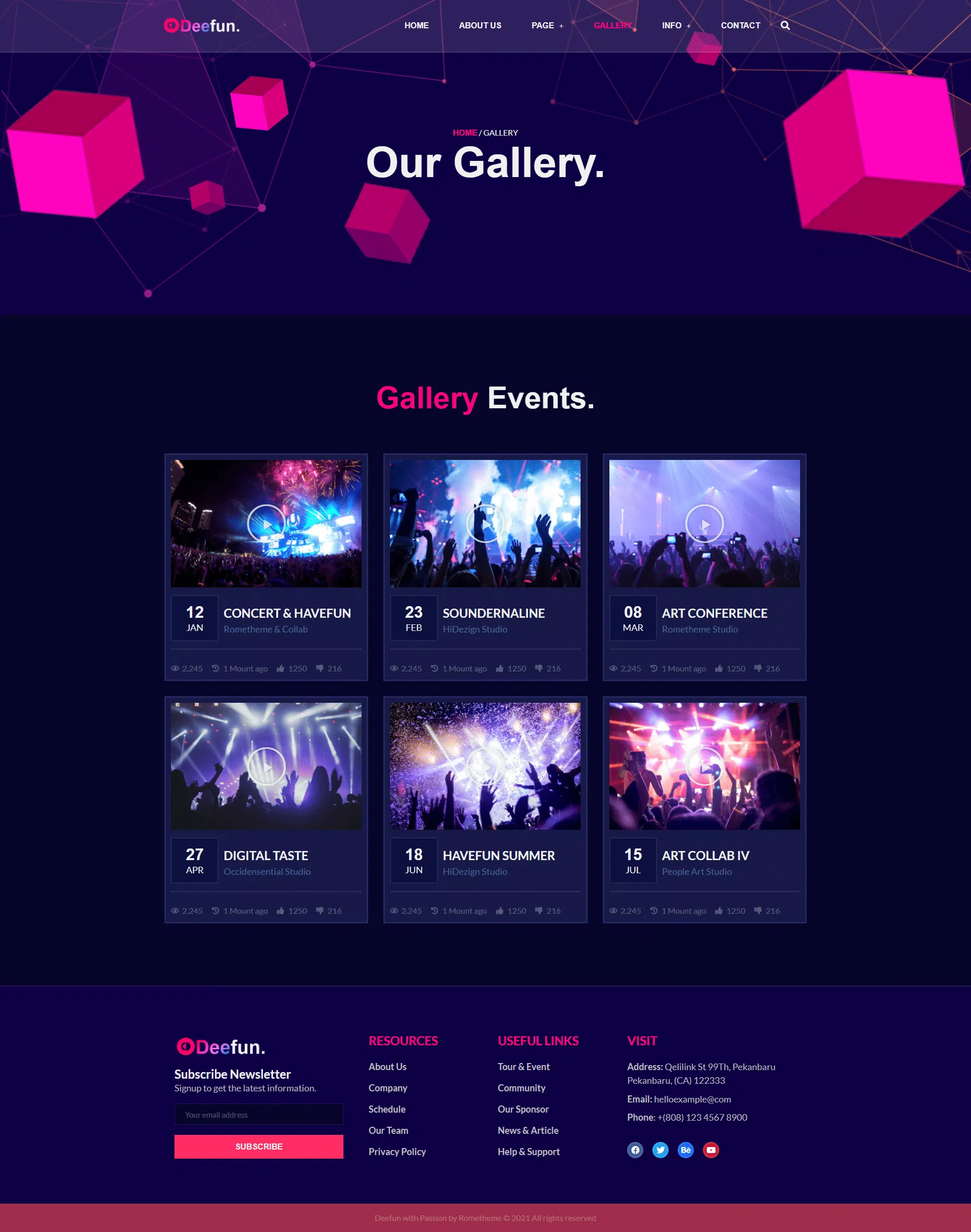 4. Noxious – Esport & Gaming Elementor Template Kit
Esports and gaming events have gained immense popularity in recent years. Noxious, an Elementor template kit specifically designed for esport and gaming events, offers a cutting-edge and dynamic design. It features sections for showcasing game tournaments, player profiles, live streaming integration, and merchandise sales. With Noxious, you can create an immersive digital environment that caters to the gaming community's needs and expectations.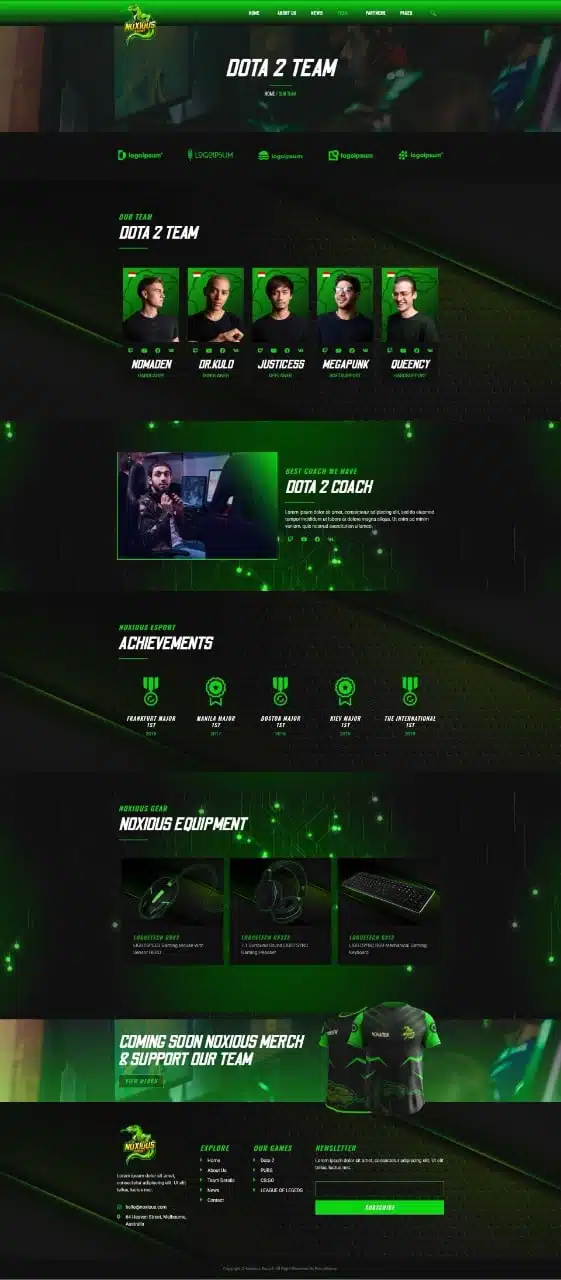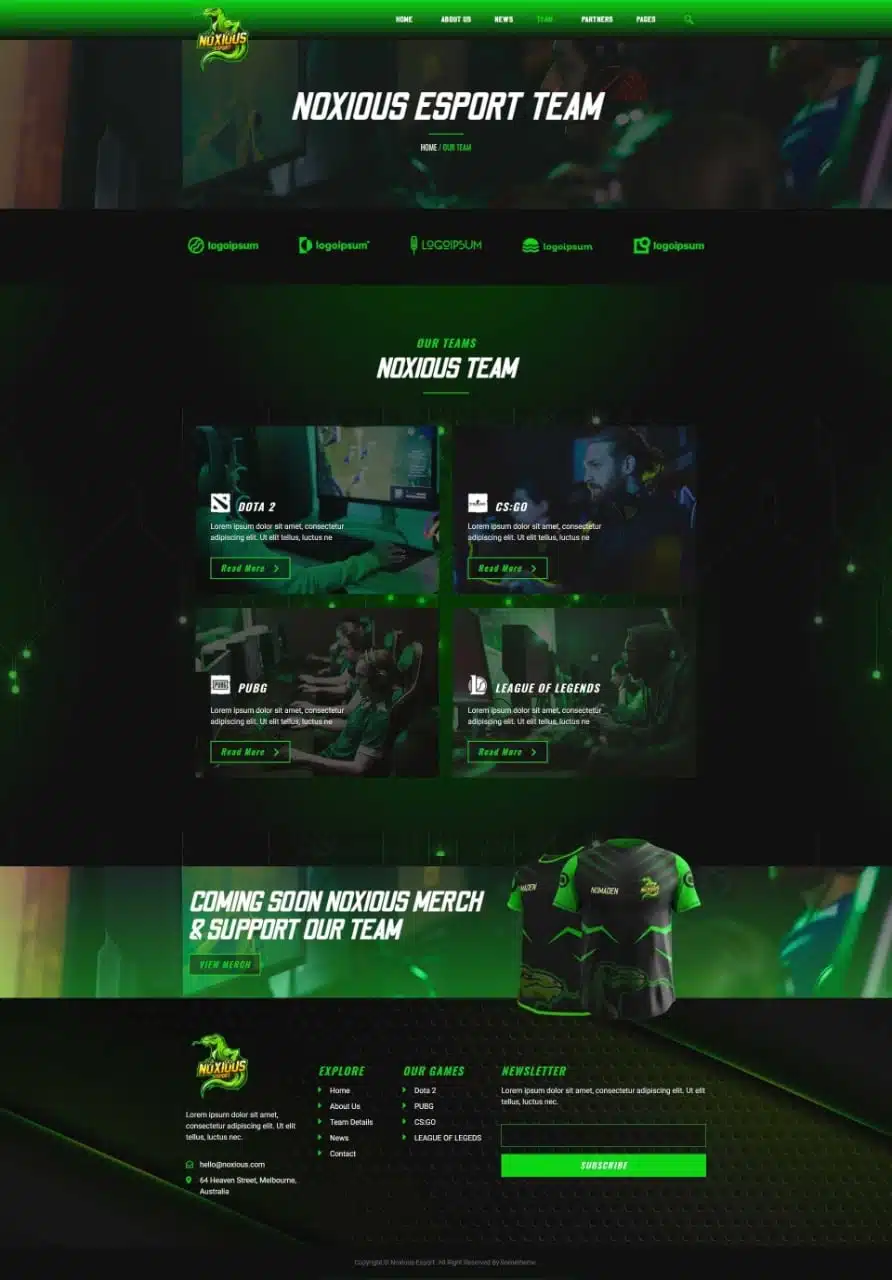 5. Arthoz – Art Exhibition Elementor Template Kit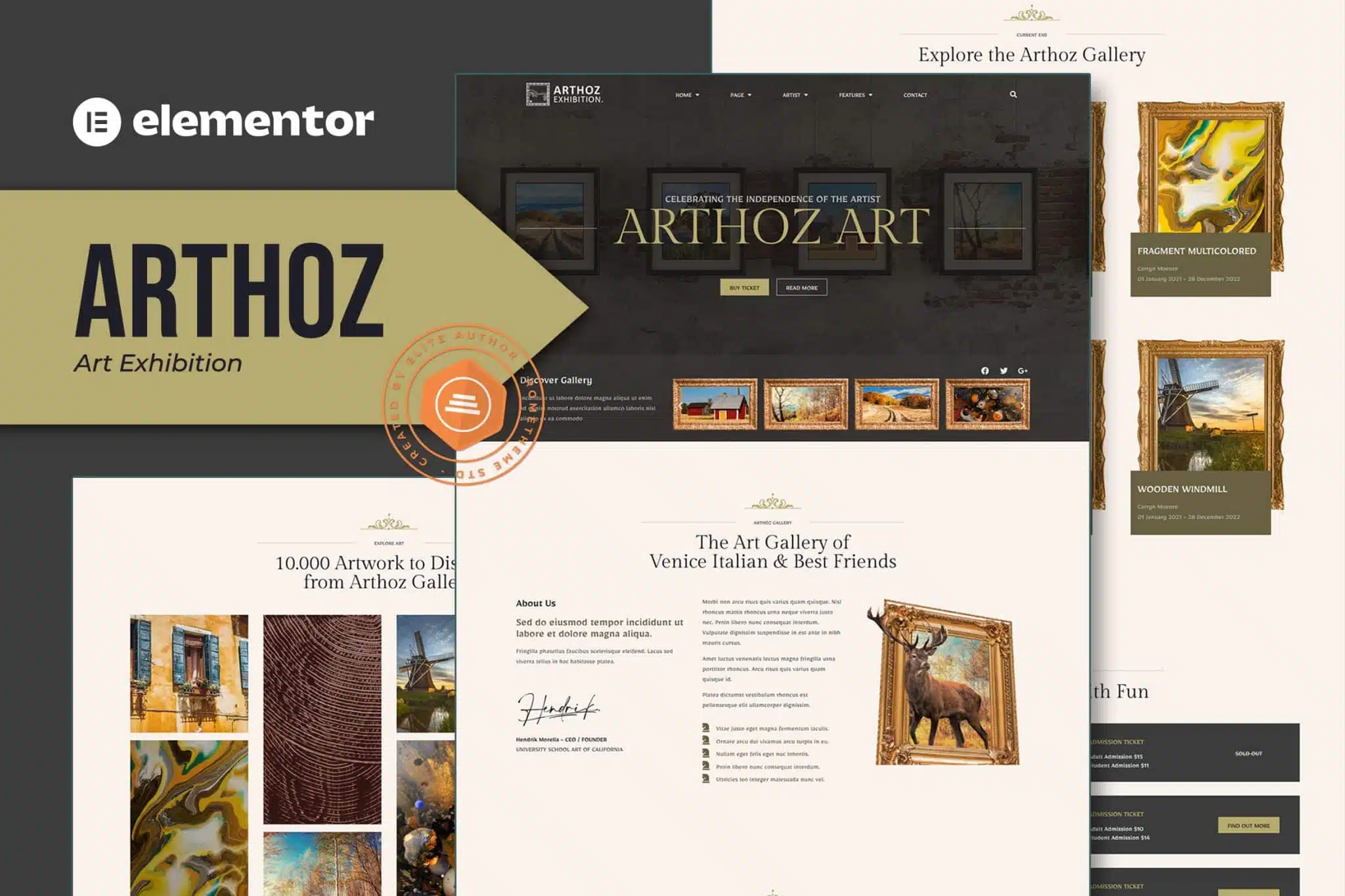 Art exhibitions require a unique and visually captivating website to showcase the artists and their works effectively. Arthoz, an Elementor template kit designed for art exhibitions, offers elegant and minimalist layouts that allow the artwork to shine. The kit includes sections for artist bios, gallery showcases, upcoming exhibitions, and ticket reservations. Arthoz provides a sophisticated platform for art enthusiasts and collectors to explore and engage with your exhibition.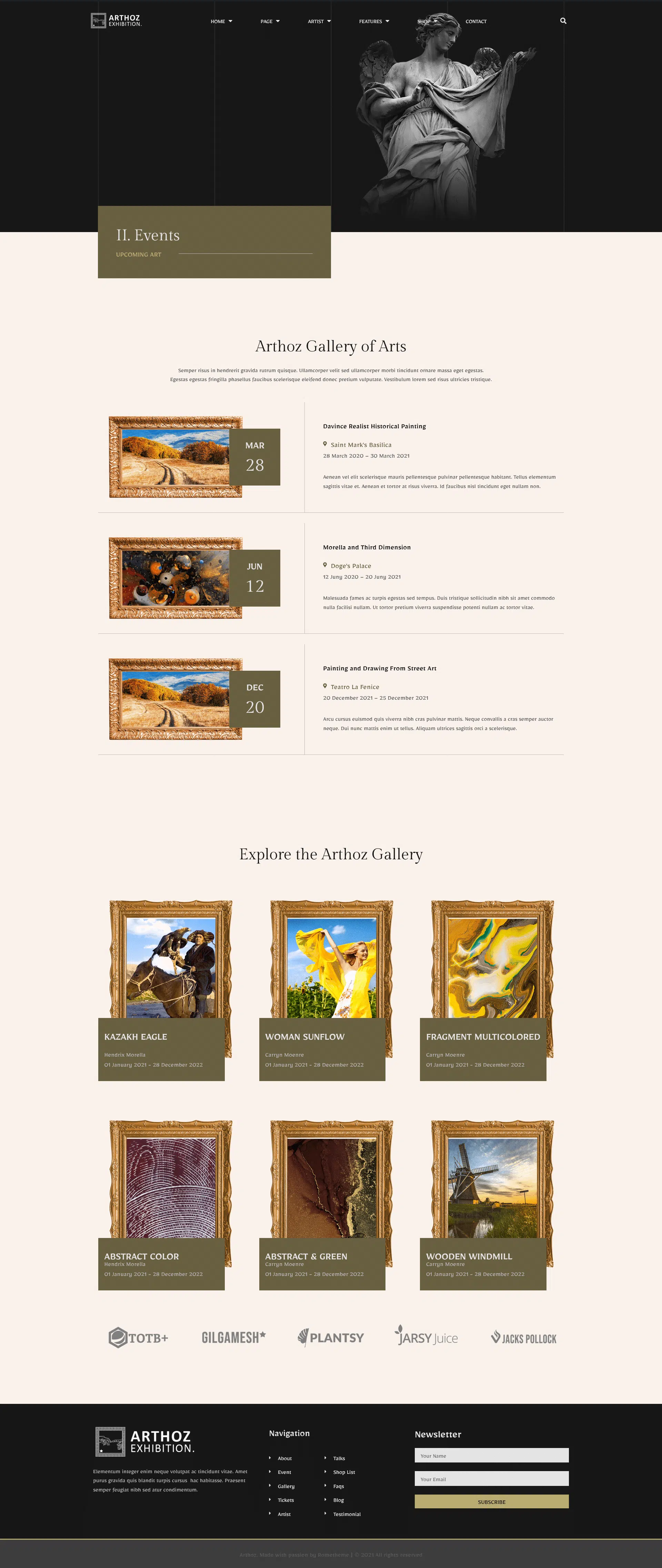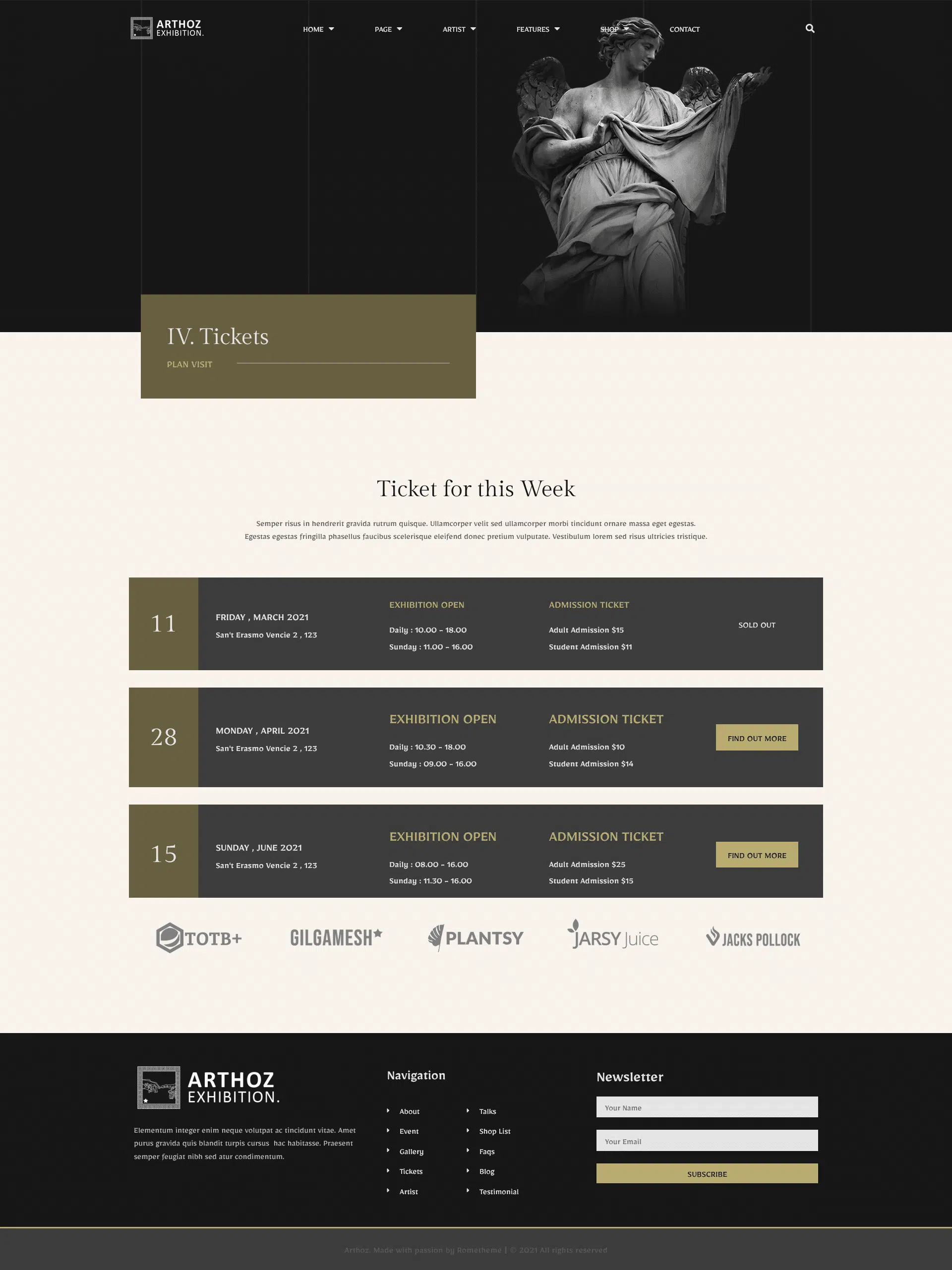 6. Jumpkins – Music & Event Elementor Template Kit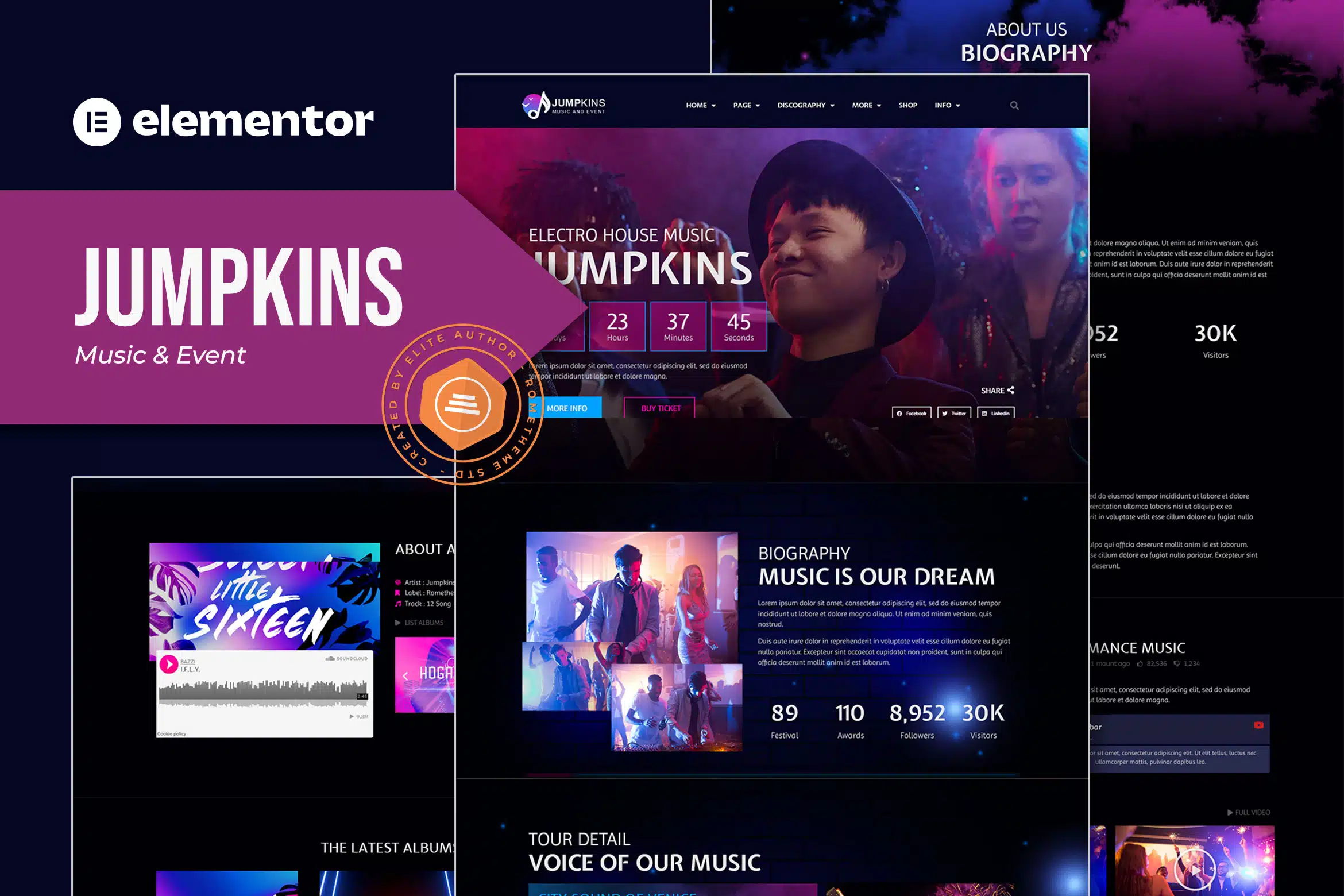 If you're organizing a music concert or a live performance, Jumpkins is an ideal Elementor template kit for you. With its energetic and immersive design, Jumpkins captures the essence of the music industry. The kit includes sections for promoting artists, sharing event details, and integrating audio and video content. Jumpkins allows you to create a captivating online presence for your music event and attract a wider audience.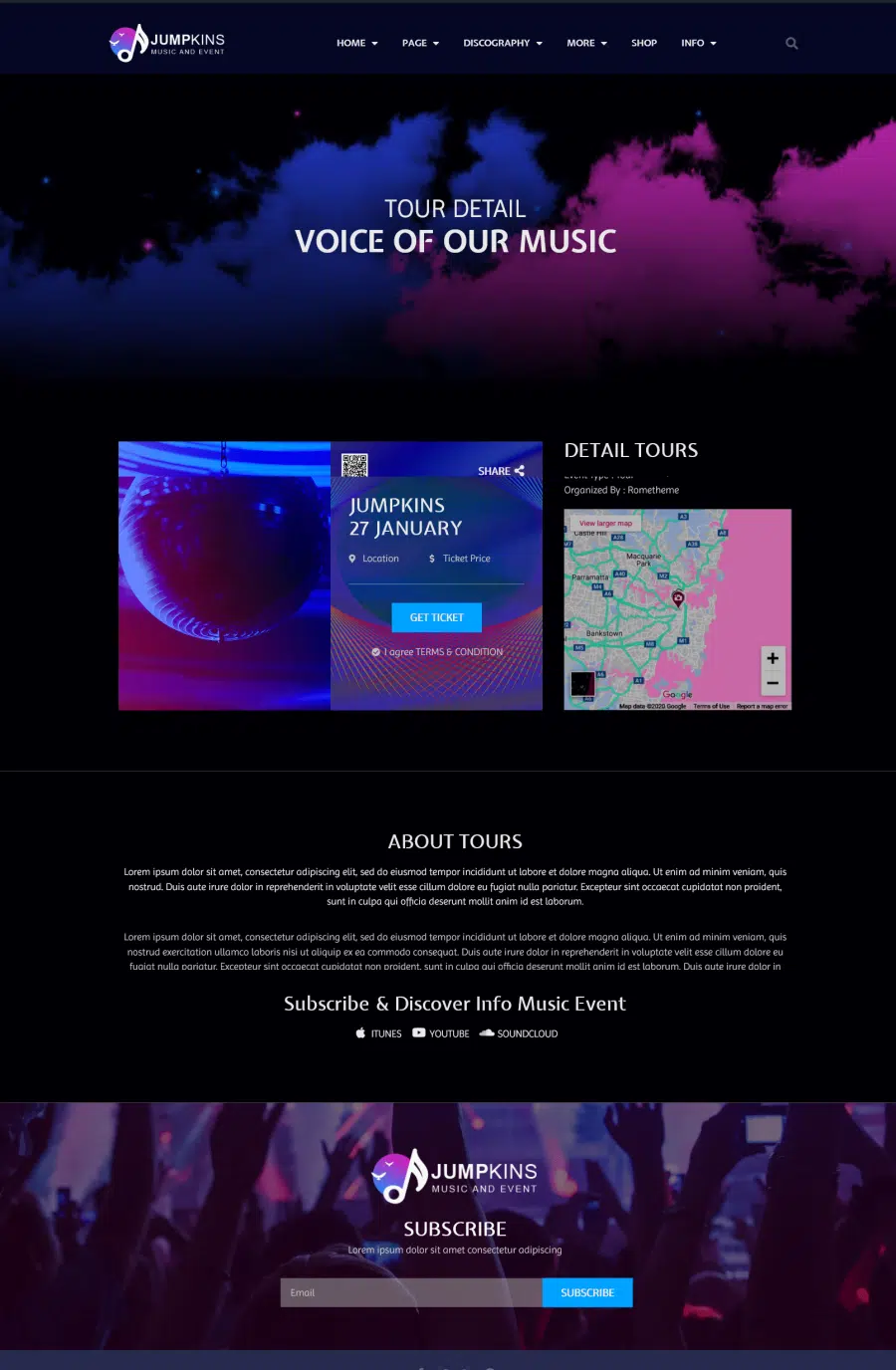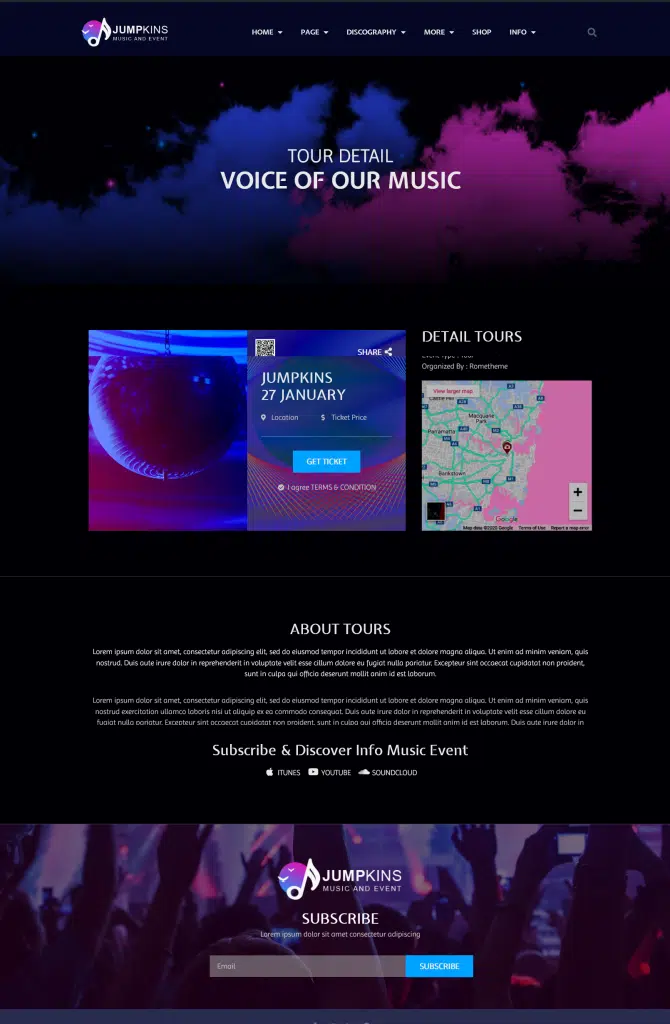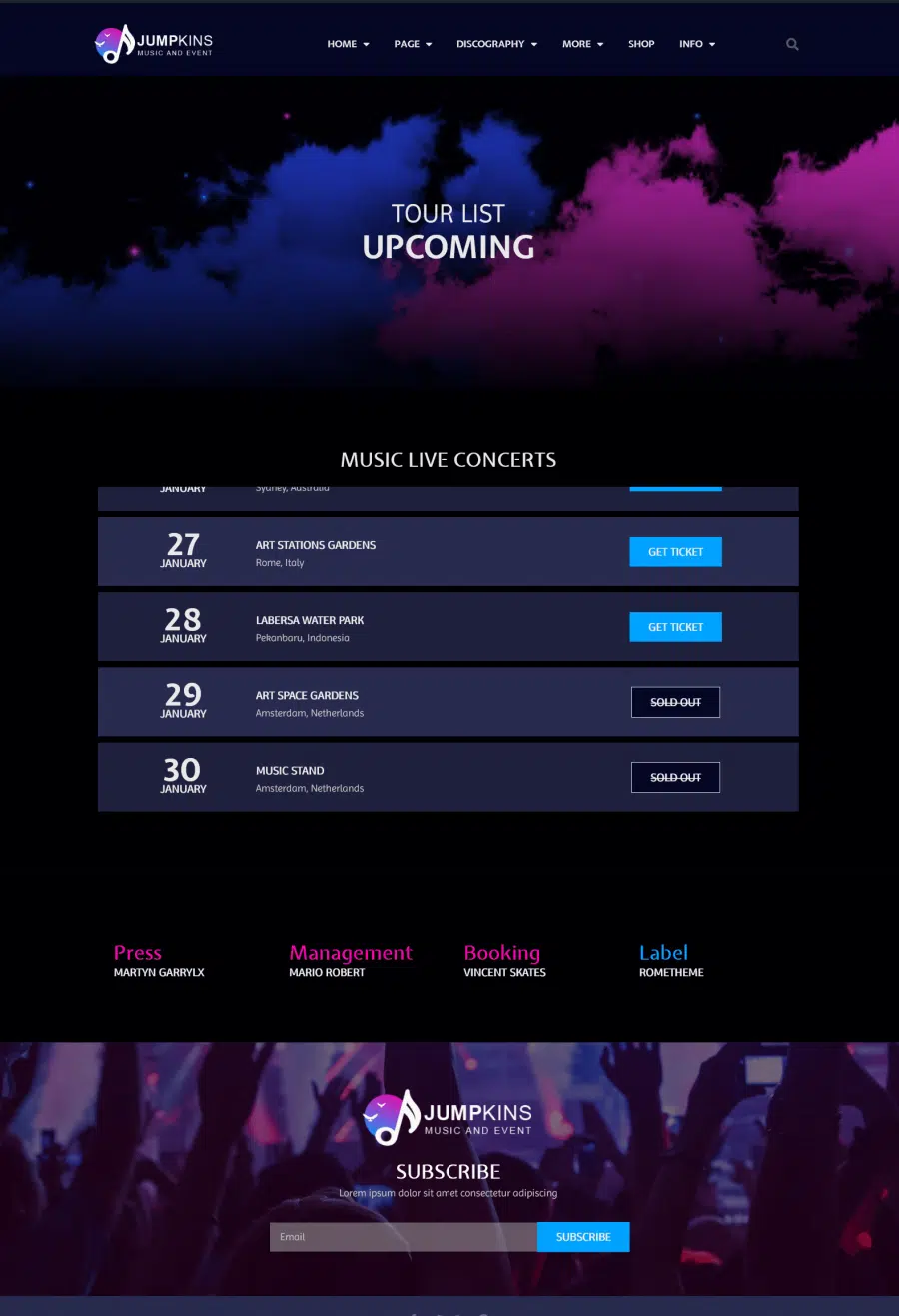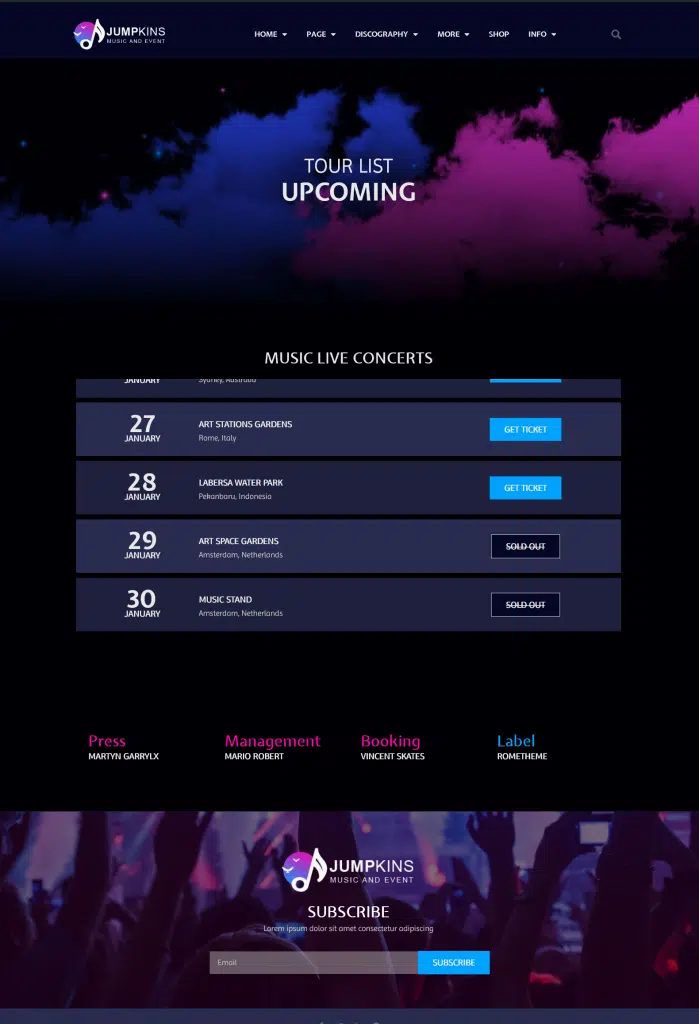 FAQs
1. Can I customize the Elementor Kits templates to match my event's branding?
Yes, Elementor Kits templates offer extensive customization options, allowing you to change colors, fonts, images, and layouts to align with your event's branding.
2. Are Elementor Kits templates compatible with all WordPress themes?
Elementor Kits templates are designed to work seamlessly with Elementor, regardless of the WordPress theme you choose.
3. Can I add additional pages and sections to the Elementor Kits templates?
Absolutely! Elementor allows you to easily add, remove, or modify pages and sections within the template kits, providing flexibility and customization options.
4. Are the Elementor Kits templates mobile-friendly?
Yes, all the Elementor Kits templates are responsive and optimized for mobile devices, ensuring a seamless browsing experience for your event attendees.
5. Can I integrate third-party plugins with the Elementor Kits templates?
Yes, Elementor supports integration with various third-party plugins, allowing you to enhance your event website's functionality and add features such as ticketing, social media integration, and email marketing.
In conclusion, Elementor Kits templates have revolutionized the event planning industry by providing event professionals with user-friendly and customizable solutions for creating stunning event websites. Whether you're organizing a conference, a festival, an art exhibition, or a music concert, there is a wide range of Elementor Kits templates available to meet your specific needs. By leveraging the power of Elementor and these templates, you can save time, streamline your design process, and create an engaging online experience for your event attendees.
Visit our website to browse our stuff and follow our Instagram for great content!
Website: www.rometheme.net
Instagram: rometheme_studio