Choosing the right type of website is very important for building your business. The many types of websites that exist will certainly confuse you in determining which type of website to use. Starting from the type of web entertainment, personal, and even business.
As a designer or small business owner, you should be familiar with all the different types of web pages out there, so you can decide which one will meet your needs. Learning what your competitors are choosing and testing allows you to create the perfect format for each brand and their customer base.
1. Homepages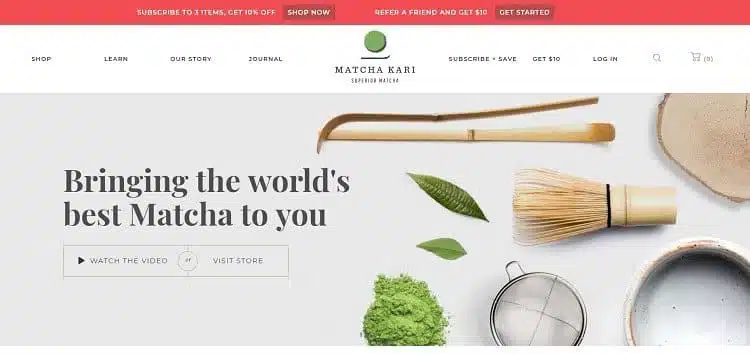 The homepage is the main hub of your site and serves as the face of the brand.
Your homepage helps site visitors reach different areas of the site, and can also serve as a conversion funnel. Since most people come to you via your homepage, this is where design matters most.
A homepage can take many different forms, but when designing, it is important to keep in mind the purpose of the homepage as the primary navigation and point of interest for site visitors. Explain what a business is and offer a unique value proposition (UVP) upfront. Set the site hierarchy and navigation structure on the homepage. Take advantage of your highly relevant business-relevant color palette, logo, and brand images. A homepage sets the tone for a business image, so it should tell the story of who you are through images and words.
2. Magazine websites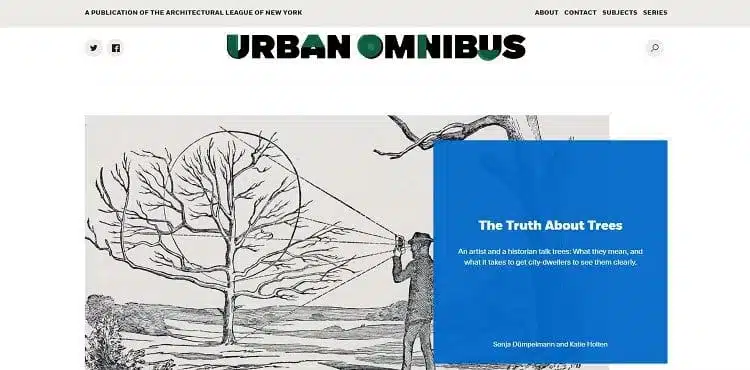 The magazine's website features informative and educational articles, photos, and videos. In the last twenty years, the magazine industry has gone from a print-only platform to a digital format. This type of magazine website works well for informational websites, especially publications from universities and organizations.
When you're thinking about creating a magazine site, start by building a basic outline. Users will see a similar layout no matter what day they land on your homepage, and each article should have a similar layout and navigation. Keep in mind how responsive the overall design is too different screen sizes to ensure your content is easy to read on both desktop and smartphone.
3. E-commerce websites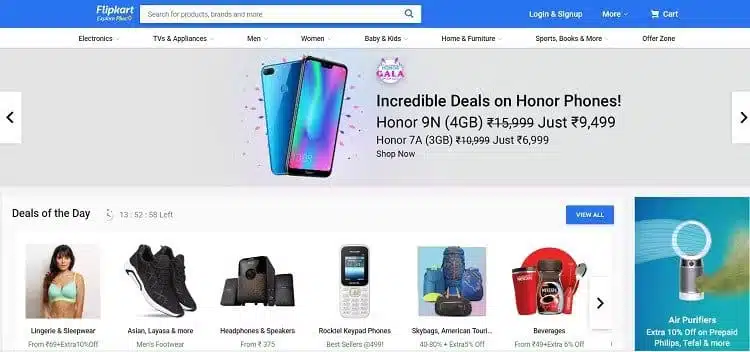 An eCommerce website is an online shopping destination where users can buy products or services from your company.
Powerful eCommerce web pages make it easy to browse products, filter by a category, highlight special sales, and make purchases.
An easy way to get started is through a complete solution, an eCommerce platform like Shopify or Squarespace. Your team can easily update online inventory and create new product listings. Plus, because the systems are interconnected, sales, logistics, and marketing always know what's going well. On the design front, the eCommerce platform offers several templates to suit the needs of almost any type of business.
eCommerce sites will usually include:
User-friendly web navigation with helpful filter and search functions
A fully functional checkout system
Call-to-action buttons and email marketing integration to your eCommerce store
Appealing and responsive web design that encourage visitors to make a purchase on the platform
4. Blogs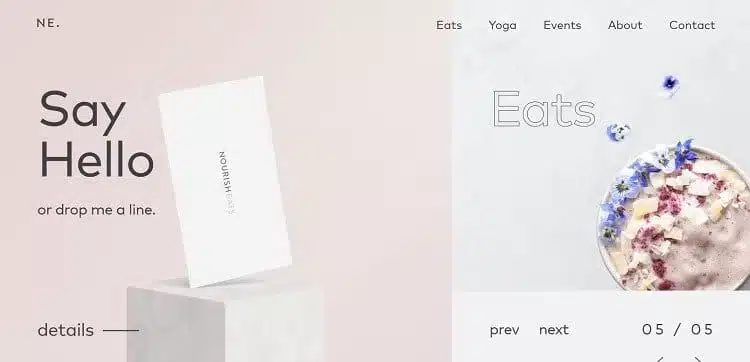 A blog is a fairly simple website to set up as the focus is not on lead generation or sales, so if your goal of gaining an online presence is purely personal, then this might be for you.
A blog featuring regularly updated articles, photos, and videos. Blogs start with personal content which is more casual as compared to magazines. But since then, the boundaries have blurred, and it's now very common for big brands and businesses to have their own blogs. Adding expert content increases the overall credibility of a company or individual. Blogs also provide material for social media posts and email campaigns.
However, a blog can also be tricky for small companies. Make sure you have the team and strategy in place to keep the content fresh before you consider launching it. It's actually better not to have a blog and instead offer some videos or guides than to have an outdated blog.
5. Portfolio websites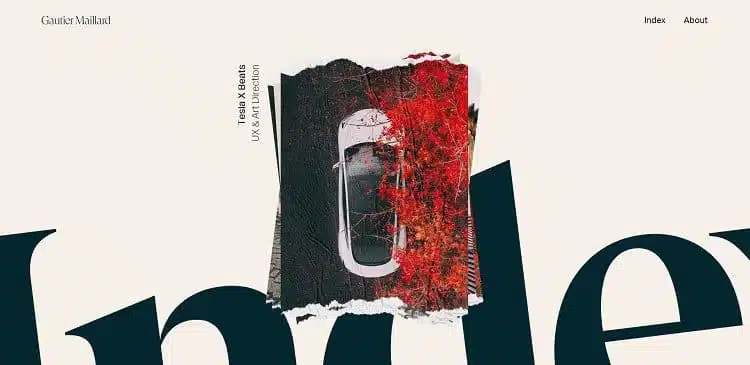 Portfolio websites allow creative professionals a place to showcase their best work. It's perfect for artists, writers, designers, filmmakers, furniture makers—you name it.
When you build a portfolio, there's no need to add every project you've ever worked on. Instead, focus on creating categories of items and highlighting the best work from each category. Portfolio websites are a bit more creative by nature, so this is the place to try out unique layouts and add interesting features.
6. Landing pages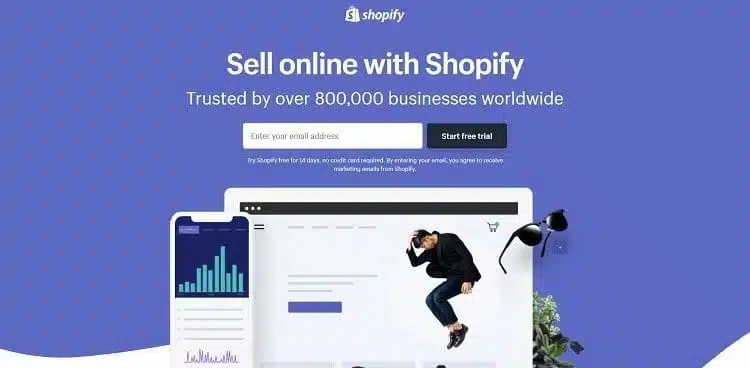 Landing pages are certain types of websites created for marketing campaigns that encourage visitors to take certain actions.
The content on the landing page should be restricted and lead to the call-to-action (CTA) you want the user to do. Leave plenty of free space around your CTA and save elements that aren't related to the campaign's objectives for other pages.
A clean and slick design with not much of a hitch is the way to go. Where you want people to enter their info should be clear, and the copy should clearly point to your call to action.
7. Social media websites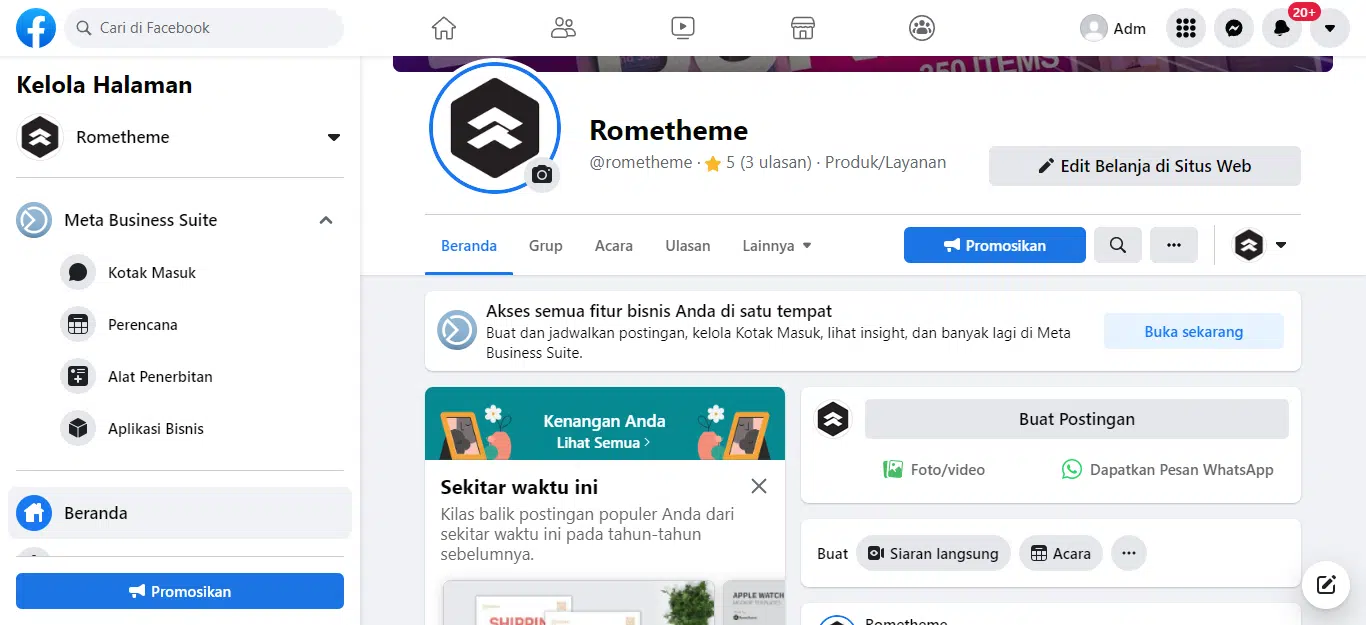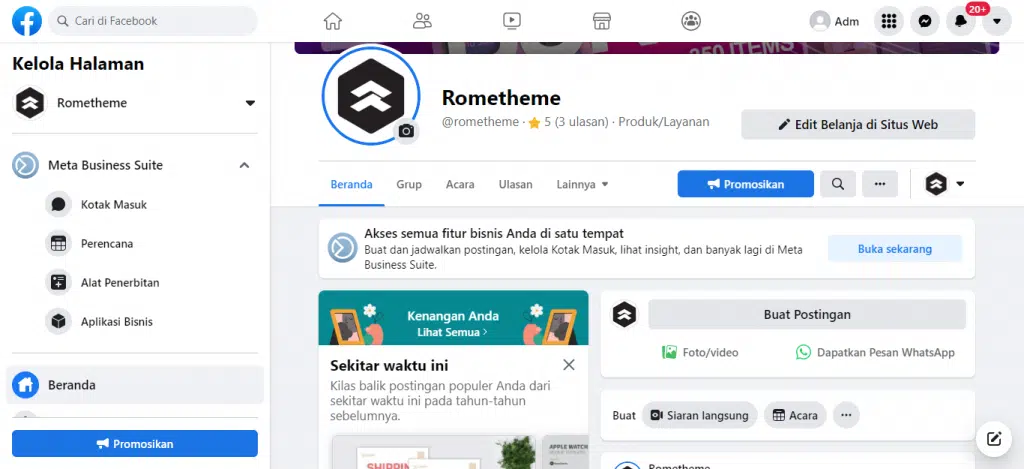 There are approximately 2.77 billion people on social media with dozens of different platforms available. It doesn't matter who your target audience is, you'll probably find them on Facebook or Twitter or Instagram or Snapchat, or LinkedIn. While you can't redesign the platform itself, you have control over how your pages look, and you can create content that encourages social media sharing.
Look for a consistent look across all your social media pages and web pages, so users instantly know your brand is behind the page. Use the same logo and color options. Pick a specific voice and personality that stands out across all content.
When creating content, focus on things that have a high potential for sharing on social media, such as entertaining videos, infographics, memes, in-depth reports, and free offers. Find more tips on how to make your social media pages work for your business here.
8. Directory and contact pages
Directories or contact pages are places where users can connect with you or others.
This type of website works well when you want to list the repositories of businesses or people in an organization. For example, a local restaurant directory displays restaurants in the area with menus, price ranges, phone numbers, and reviews.
The nature of the organization creates opportunities for directory websites. For example, a local dental association in a city might list each member, their area of ​​expertise, and their contact information. Keep these design options in your back pocket for clients.
9. Business Website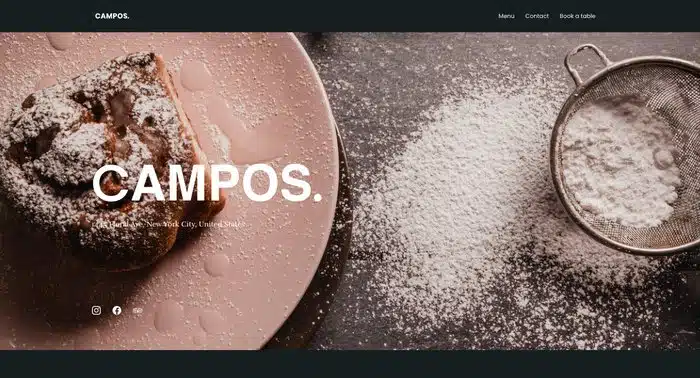 Unlike eCommerce websites that generate immediate income, business websites instead act more as information sites, focusing on contributing to long-term business growth rather than making quick money from an online store.
In representing your company online, a business website should reflect your brand. Adding your brand logo along with a suitable color palette for the web design is a great start.
In just a few pages, you want visitors to recognize and remember your brand when they enter your website.
Feature-wise, a business website should:
Be able to answer customers' inquiries about your business
Briefly describe the operations and focus of your business
Include are product descriptions, pricing plans, and testimonials
Provide contact details or some way for customers to contact your business online directly
Offer insights into anything your customers might want to know
10. Educational Websites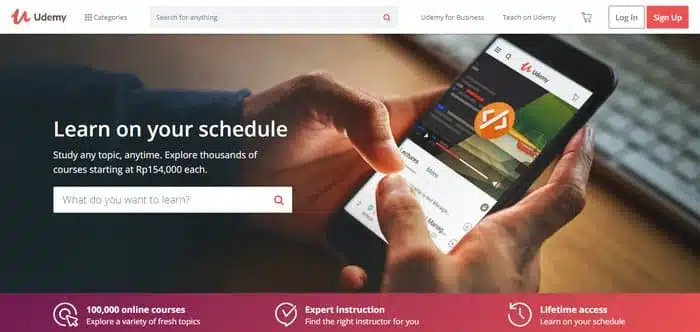 Educational websites serve as portals for online courses. These types of websites aim to enhance people's learning experiences. For educators, educational institutions, or professionals who want to share knowledge with others, having an educational website is an effective and relatively inexpensive way.
Courses on educational websites can take many forms, such as streaming videos, podcasts, and interactive games. You can even launch a certification program and monetize it for income.
Educational websites will:
Publish interesting content presented in compelling ways
Divide the courses into categories for better accessibility if you focus on more than one subject
Include a search feature can also help users looking to improve specific skills
Have easy navigation to help students find the courses they need
Offer some way to track progress to help drive user engagement
11. Entertainment Website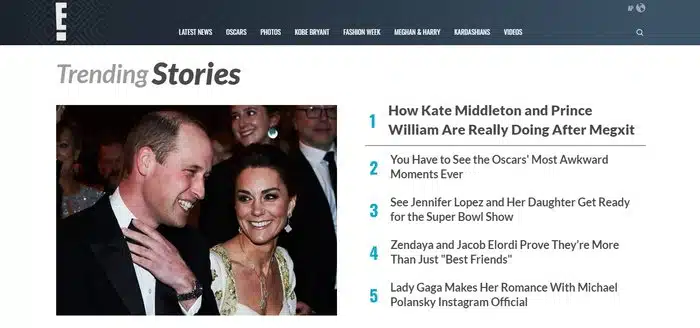 As the name implies, entertainment websites produce content for entertainment purposes. The subject may revolve around celebrity news, movies, or funny pictures.
If you have lots of ideas on how to entertain people, consider creating an entertainment website to channel your inner entertainer.
Not all entertainment websites work the same way, but most will:
Feature engaging content meant to entertain users
Update with fresh content regularly
Offer a helpful search function to find content
Offer premium or freemium content
12. NGO /Non-Profit Websites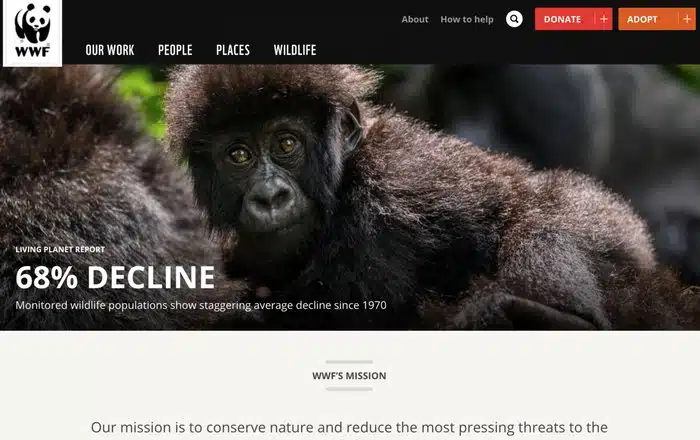 Today, the Internet has helped many charities and non-profit organizations to expand their reach. Surely they all need a platform to promote their cause and connect with potential donors.
Sites like this need to include a page showing how they will make the changes. They should also have a function to collect email addresses as generating good leads is very important to continue further funding.
Since trust is important to all charities, websites are a good place to build that trust. For this reason, pay attention to the design of your website carefully so that visitors gain trust in your charity by visiting your website.
A good nonprofit website will:
Provide in-depth information about the problems at hand
Offer many ways for individuals and businesses to get involved
Facilitate signing petitions, joining demonstrations, or donating money
Have a web design that reflects the overall mission and values of the charity
There are several types of websites that you can choose according to your needs. Pay attention to your uses and goals so that you are right in choosing the website format.
Source: 99designs.com, optuno.com, zyro.com