In today's digital age, having an attractive and functional website is crucial for any business or individual looking to establish an online presence. However, building a website from scratch can be a daunting task, especially for those without any coding knowledge. That's where Elementor Kit Template comes in as a powerful and user-friendly tool that allows you to create a stunning website without the need for coding expertise.
Whether you are a seasoned web designer or a complete beginner, this article will guide you through the process of creating a captivating website using the Elementor Kit Template. From choosing the right template to customizing it to suit your brand, we've got you covered.
How to Get Started with Elementor
To begin designing your website with Elementor Kit Template, follow these simple steps:
1. Install Elementor Plugin: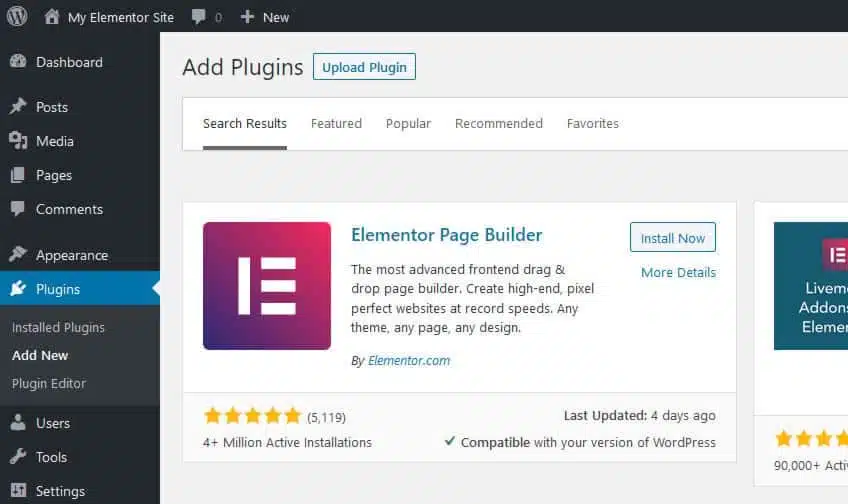 The first step is to install the Elementor plugin on your WordPress website. You can find it in the WordPress plugin repository and install it with just a few clicks.
2. Choose a Suitable Elementor Kit Template: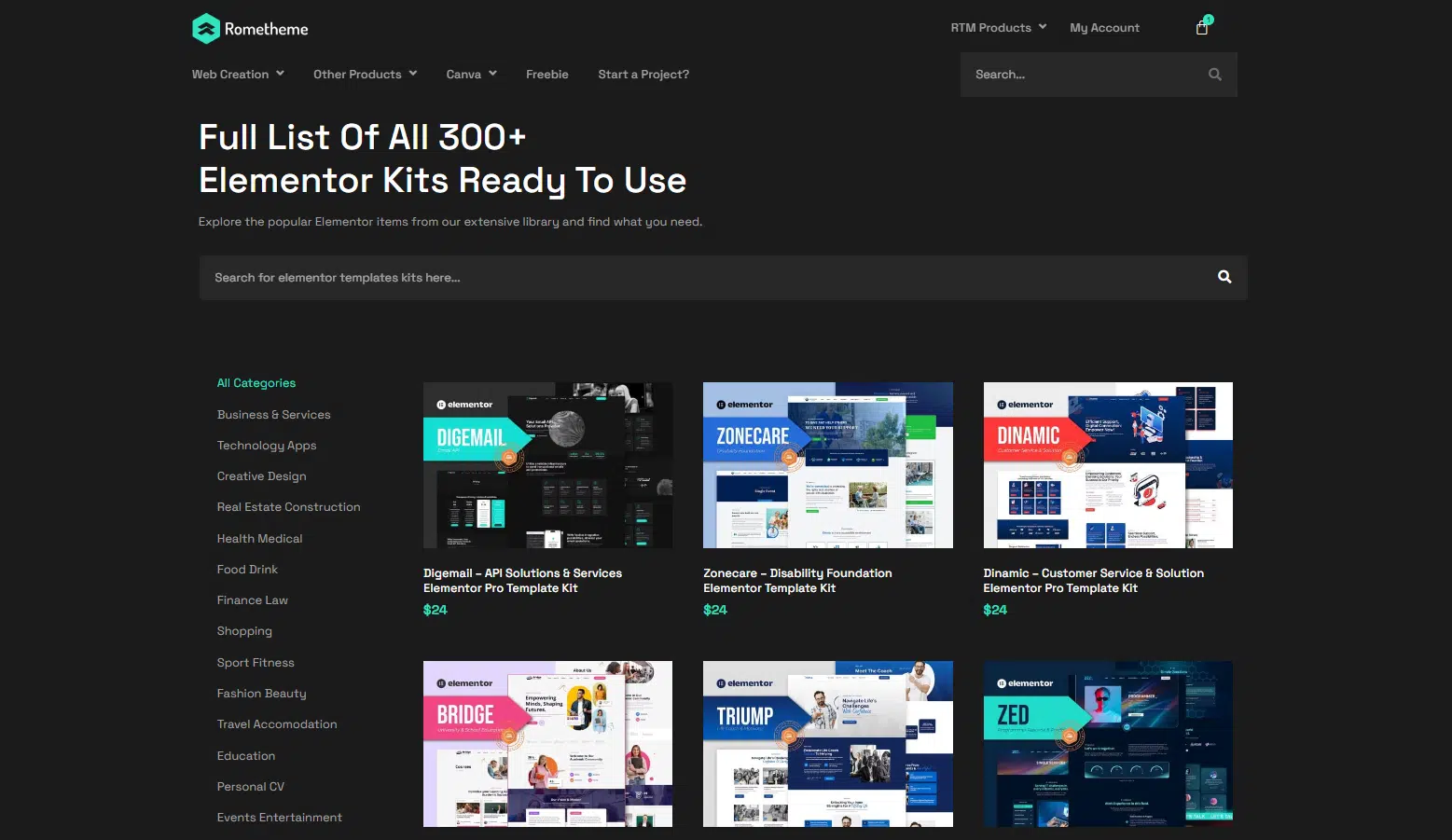 Elementor offers a wide range of pre-designed templates for various types of websites, including blogs, portfolios, online stores, and more. Browse through the available options and select a template that aligns with your website's purpose and style.
3. Install the Selected Template:
Once you've chosen a template, install it by importing it into your WordPress website. Elementor will guide you through the installation process.
4. Explore the Elementor Interface:
Familiarize yourself with the Elementor interface, which consists of a drag-and-drop editor and a sidebar with various widgets and settings. This intuitive interface allows you to design your website visually.
Customizing Your Website with Elementor
Elementor Kit Template empowers you to customize your website according to your preferences and branding. Here's how you can make your website truly stunning:
Branding Your Website
Your website's branding is crucial for creating a strong and memorable identity. Utilize Elementor's customization options to incorporate your brand colors, logo, and typography. Consistency in branding will leave a lasting impression on your visitors.
Personalizing the Layout
Elementor's drag-and-drop editor makes it easy to personalize your website's layout. You can add, remove, or rearrange sections, columns, and widgets effortlessly. Experiment with different layouts to find the one that best suits your content.
Adding Compelling Content
Compelling content is the heart of any successful website. Use Elementor's text editor to create engaging headlines, informative paragraphs, and captivating calls-to-action. Add images, videos, and other media elements to enhance the overall user experience.
Optimizing for Mobile Devices
With an increasing number of users accessing the internet through mobile devices, it's crucial to ensure your website looks great on all screen sizes. Elementor Kit Template offers mobile responsiveness, allowing your website to adapt seamlessly to different devices.
Leveraging Elementor Pro Features
Elementor Pro, the premium version of Elementor, offers additional features such as advanced widgets, theme builders, and dynamic content. Consider upgrading to Elementor Pro for enhanced customization possibilities.
Tips for an Outstanding User Experience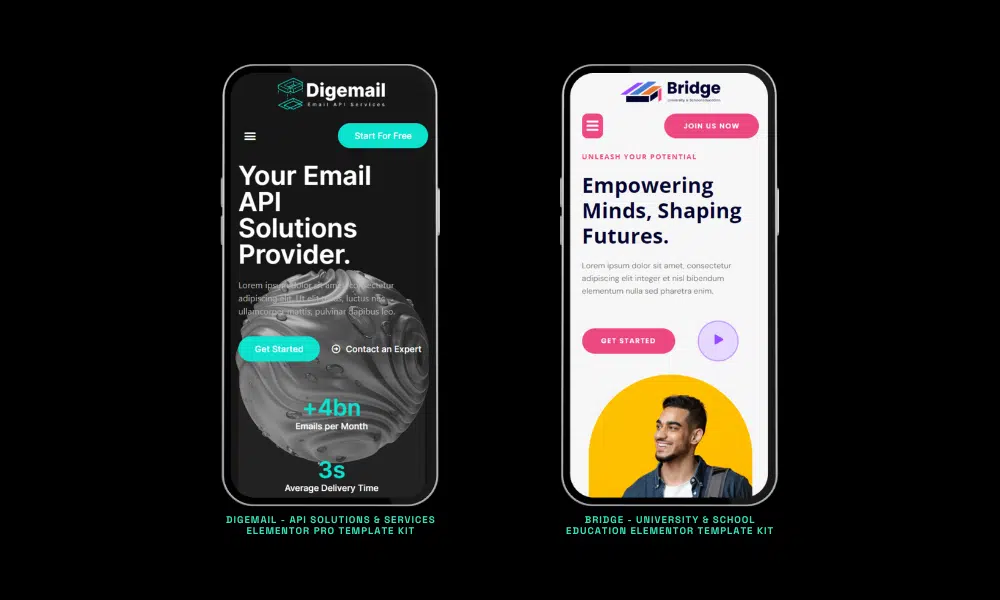 A stunning website goes beyond aesthetics; it should also provide an outstanding user experience (UX). Here are some tips to achieve this:
1. Keep It Simple and Intuitive
Simplicity is key when it comes to UX. Ensure that your website's navigation is intuitive, and information is easy to find. Avoid clutter and prioritize user-friendly design.
2. Optimize Page Loading Speed
Users expect websites to load quickly. Compress images, utilize caching, and optimize your website's code to reduce loading times.
3. Implement Clear Call-to-Actions
Guide your visitors through your website with clear and prominent call-to-action buttons. Encourage them to take the desired actions, such as making a purchase or subscribing to your newsletter.
4. Offer High-Quality Content
Content is king, and providing high-quality, valuable content will keep users engaged and encourage them to return to your website.
5. Test and Iterate
Continuously test different elements of your website, such as layouts, colors, and CTAs, to optimize the user experience. Regularly gather feedback and make improvements accordingly.
FAQs
Q: How much does Elementor Kit Template cost?
A: Elementor Kit Template is a free plugin available in the WordPress plugin repository. However, Elementor also offers a premium version, Elementor Pro, which provides advanced features and support, available at a subscription fee.
Q: Can I use Elementor with any WordPress theme?
A: Yes, Elementor is compatible with most WordPress themes. However, some themes may have conflicts with Elementor due to custom coding or other factors. It's always recommended to check the theme's compatibility before installing Elementor.
Q: Is coding knowledge required to use Elementor Kit Template?
A: No, Elementor is designed to be user-friendly and requires no coding knowledge. Its intuitive drag-and-drop editor allows you to create a stunning website without writing a single line of code.
Q: Can I customize the templates in Elementor?
A: Yes, Elementor Kit Template provides extensive customization options. You can easily modify the templates to match your brand's identity and personalize them according to your preferences.
Q: Does Elementor support e-commerce integration?
A: Yes, Elementor works seamlessly with popular e-commerce plugins like WooCommerce. You can create stunning product pages and design your online store with ease.
Q: Can I use Elementor for multilingual websites?
A: Absolutely! Elementor is compatible with multilingual plugins like WPML, allowing you to create a multilingual website and reach a global audience.
Conclusion
Creating a stunning website using Elementor Kit Template is an exciting and rewarding process. From selecting the perfect template to customizing it to match your brand, Elementor offers all the tools you need to build a remarkable online presence. Remember to focus on user experience, compelling content, and consistent branding to make your website stand out from the crowd.
By following the tips and best practices in this guide, you can design a website that not only looks stunning but also delivers an exceptional user experience. So, roll up your sleeves, unleash your creativity, and get ready to wow the world with your beautiful Elementor-powered website.
Visit our website to browse our stuff and follow our Instagram for great content!
Website: www.rometheme.net
Instagram: rometheme_studio