We have provided some things that you should pay attention to before buying the website template you want in the previous article. This time we will look at several websites that provide website templates that you can buy. Here are some of them:
Themeforest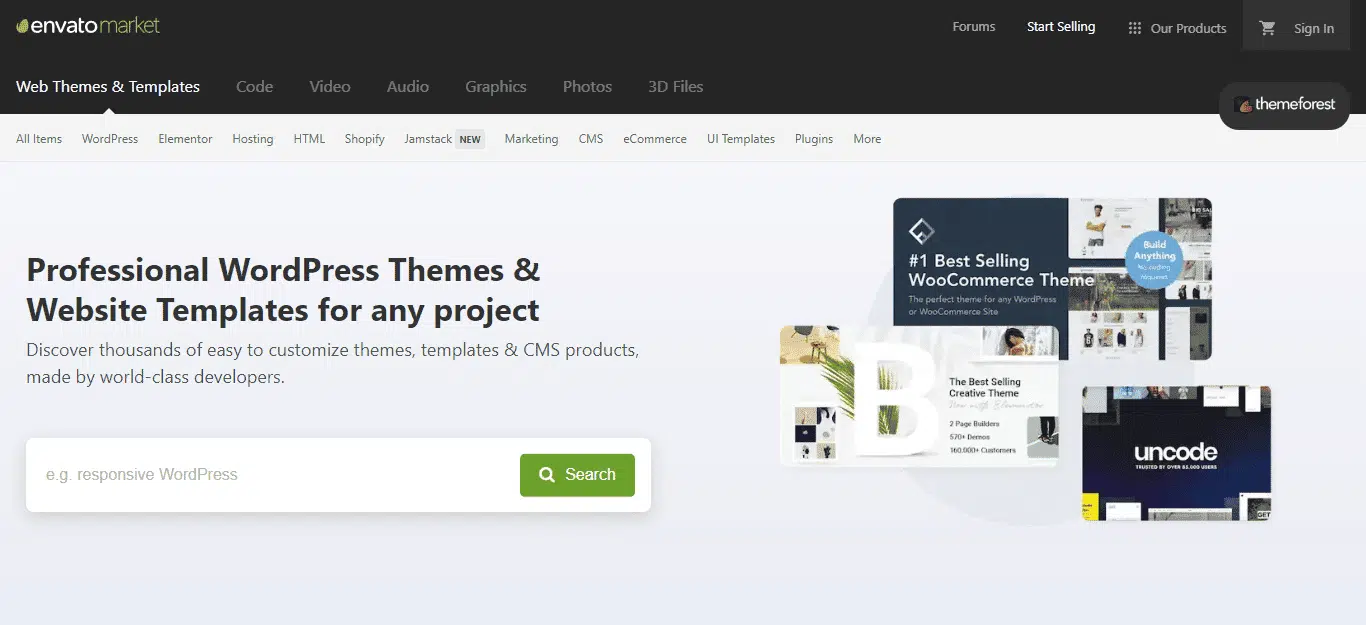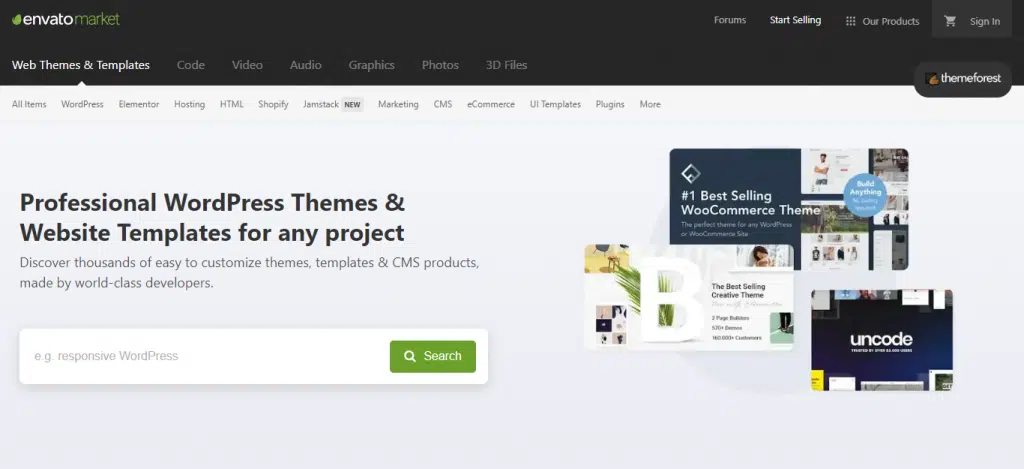 Template Monster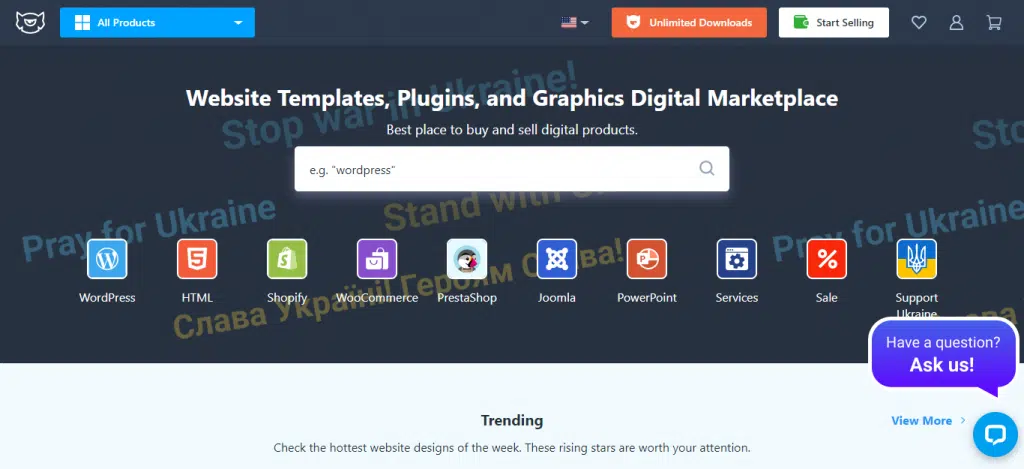 Themes Kingdom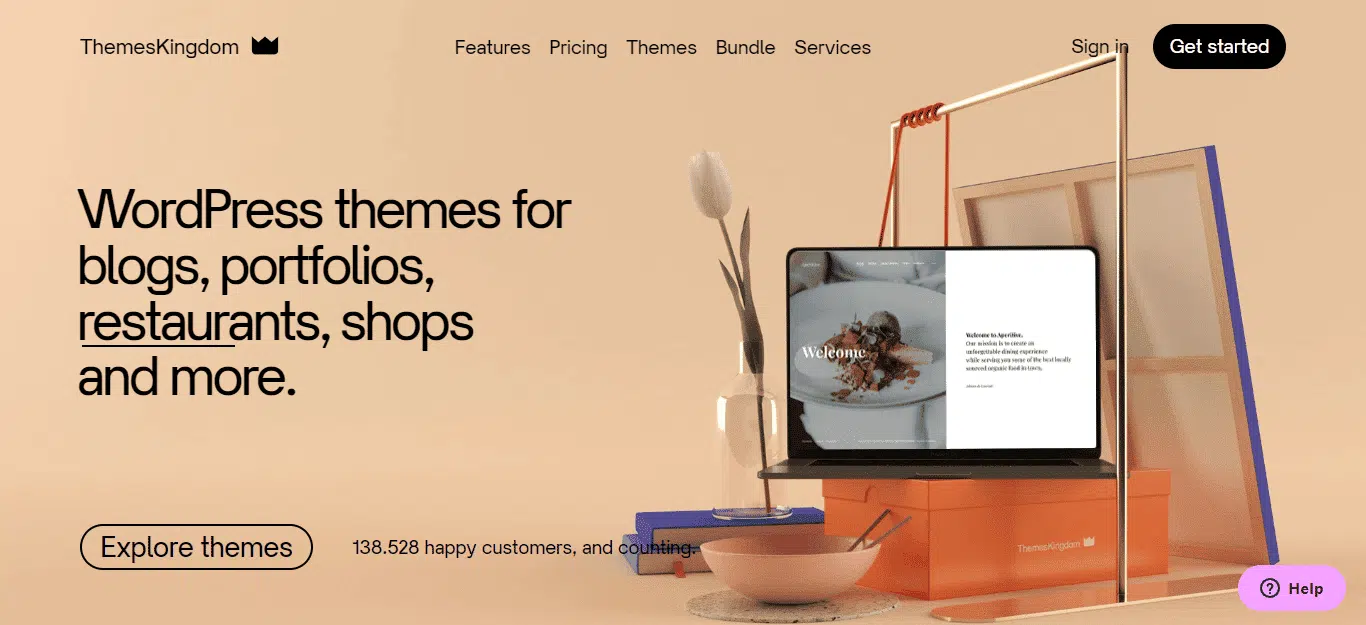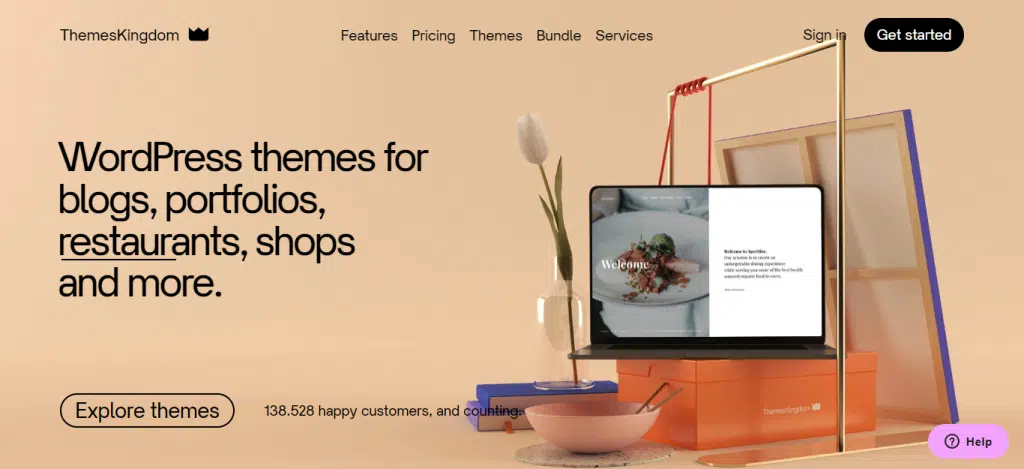 Rocket Themes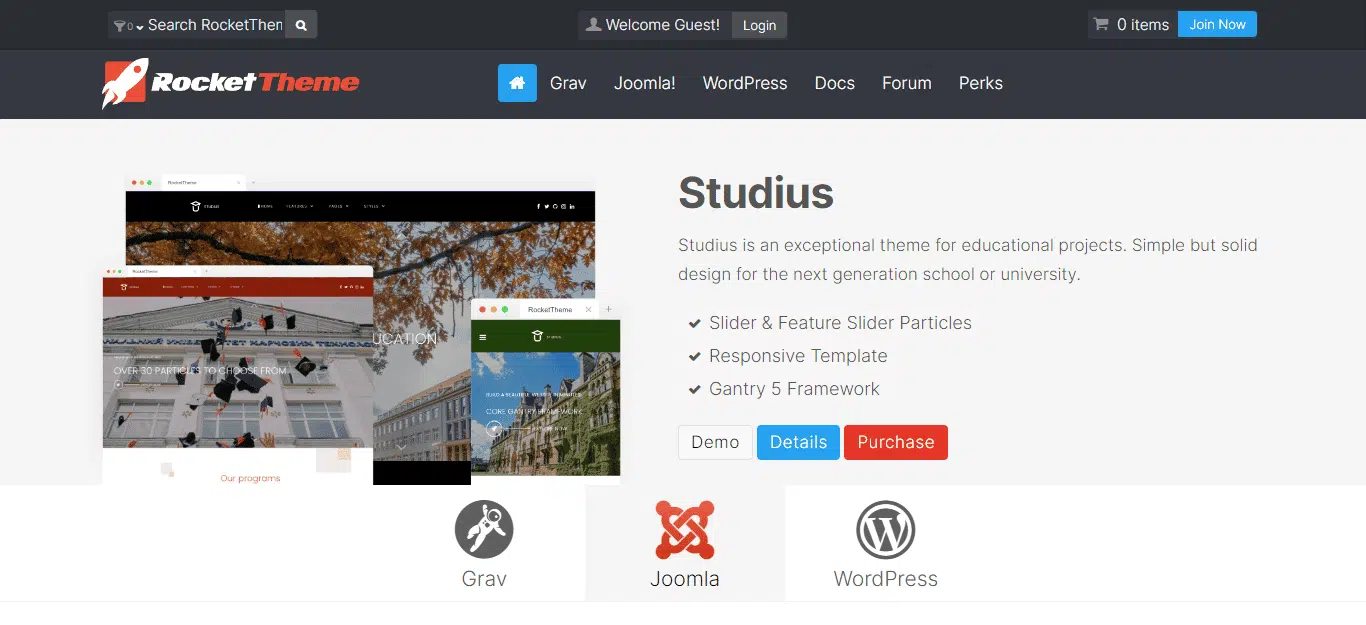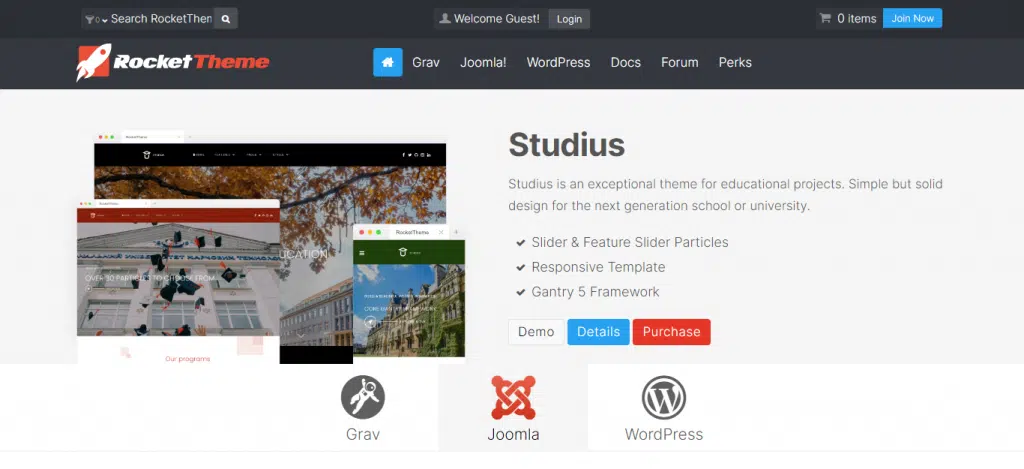 Studiopress
Rometheme itself chose ThemeForest as a platform to sell the website templates that we had created. ThemeForest itself is known as one of the big marketplaces that sell a variety of WordPress themes and templates that can accommodate all the purposes of establishing a website/blog. Launched to the public in 2008, ThemeForest is known as the most popular "theme marketplace"—especially in its function of "hosting" all the world's WordPress theme developers.
Based on its history of formation, ThemeForest is part of Envato Markets—which was first launched in 2008. Founded in 2006, Envato—the mother/parent of ThemeForest is based in Australia (although the network is spread all over the world).
Undeniably, Envato's most profitable and well-known site is ThemeForest—a marketplace for templates, and themes (WordPress, Joomla, Magento). Working closely with WordPress theme developers, ThemeForest is also part of the WordPress plugin marketplace—namely CodeCanyon.
The presence of ThemeForest, in the end, does not only act as a "vendor"/commercially portal, but also a vehicle for the practice of designers who want to develop. Here, designers can submit designs/themes for potential buyers to download. In other words, through ThemeForest, designers learn to thrive online—often through mistakes as well as criticism from buyers—and earn money. Of course, as a process, the designers must also continue to develop the theme, upload it to ThemeForest, and after passing through the validation and quality control stages—it will be sold and marketed to many buyers. The honorarium obtained varies; depending on the volume of sales with a commission range of 50% – 70%.
From a buyer's perspective, visiting ThemeForest is a great choice. However, you will be presented with more than five thousand beautiful themes (and there may be more); of course with attractive prices and facilities. With a price range between $29 to $64, there are several categories you can choose from, namely WordPress, Site Templates, Marketing, CMS (Content Management System), e-commerce, PSD Templates, and Plugins.
The quality guarantee can be guaranteed because all themes listed on ThemeForest must pass a quality test stage by the Envato team. Some designers even admit that the process is very strict. Not surprisingly, many end up experiencing rejection and failure; or even triggered to continue to improve their products.
When buying a theme, the buyer will be given one advantage, namely 'Theme support'. all questions, as well as problems related to themes that have been purchased, are not handled by ThemeForest staff, theme management itself is submitted individually to the designer (author). So, if you need help, you should still seek it out by contacting the designer. There are three main ways you can do this, namely:
Discussion Section – send/submit complaints to the theme designer. The time and response that will be received depend entirely on the designer (author).
Forums – many theme developers/designers design private forums to make it easier for customers to solve problems.
FAQs – not every theme has this section.
It must be kept in mind that in ThemeForest, you can be sure that the existing themes are generally user-friendly and can be applied easily. The reason is, that there is a guarantee that bad authors will not last long. However, in general, potential users will go where they can get a theme that is not only attractive but also features theme support.
One of the advantages of the various themes on ThemeForest lies in the responsive theme features.
Responsiveness here means all themes can automatically adjust to the appearance of the device that is being used by website visitors. Not only that, but there are also custom widgets, special plugins, and other features that allow users to update themes for free—even for life (or at least, until the theme is removed from ThemeForest).
For those of you who want to buy a theme from ThemeForest, here we provide some guidelines.
Choose a template
You can find it at www.themeforest.net or www.id-themeforest.com. There, there are thousands of possible templates—they can be confusing or take up a lot of time. Therefore, here are some tips to make your search easier.
Select a category
What is the purpose of your website? What "color" do you want to carry on the website?
ThemeForest itself is divided into several top-level categories, namely blogs, companies, e-commerce, and others). Choose a category that you want, which of course corresponds to the type of industry/business you are targeting.
After that ThemeForest will return to take you to see a long list of themes based on the category you want. As for narrowing your search, you can re-select by:
• Best matches.
• Newest items (a collection of the latest themes).
• Trending items (a collection of popular themes).
• Best sellers (This applies to beginners or those who are still not sure about buying or choosing a theme. In general, if a theme has sold thousands of times, it's likely that besides being interesting, there are good theme supports provided by the developer).
• Best rated (category based on ranking. A good theme will tend to get a high rating, and vice versa).
• Price (based on price; can be ordered from lowest to the highest price, or vice versa).
Understand theme information or details
You can see the quality of the theme, from several indicators such as:
 • Who designed it? Do a little research to find out who the designer of the theme you want to buy is. Check the author's profile
• When was the last theme updated? It must be understood, that WordPress themes that do not have the latest updates may be very vulnerable to security problems, along with compatibility. On the other hand, it could mean the theme has been abandoned and may never receive updates again.
• Is there a theme support facility? This is an important thing to pay attention to—especially if you are a newcomer to the WordPress world.
• Positive or negative comments? This is a good place to look for buyer experiences in more detail.
• Is the theme responsive? Finding a responsive theme is important. The reason is, it is needed so that your website can still be visited by many people, without being hindered by problems with the device (smartphone, laptop, tablet, etc.)
• SEO-friendly or not? However, this is important—especially to increase traffic or visitor traffic coming to the website
Try the demo/trial
After you are satisfied with seeing the theme display page, you can try the demo/trial feature. Pay attention to the existing design elements; performance; speed; etc. then think, is the theme really suitable for your prospective website?
Make a purchase
After sorting out which theme suits you, you can make a purchase. You can follow the purchase instructions, then make payments with the system that suits you.
Download themes/templates
After making the payment, you can directly confirm/in fact confirmed by ThemeForest. In some time, ThemeForest will e-mail you a theme package that can be downloaded immediately.
Apply templates
Refer to the instructions, then follow the instructions in the package. If you have problems, you can contact the developer/author. However, if the developer doesn't seem to be helping, you can contact ThemeForest and ask for a refund.
Please visit our profile on ThemeForest to see the web template items we have created.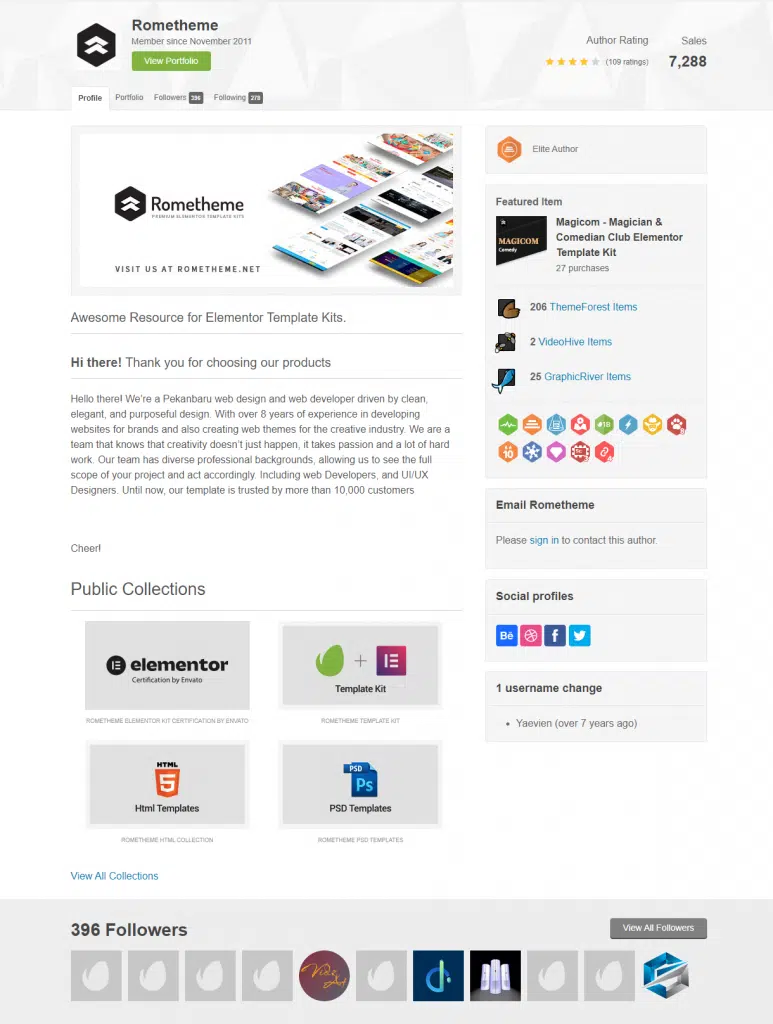 Source: ruangfreelance.com