Although the flat design has been around for a number of years, it is still one of the most popular app design trends. Characterized by simple shapes, bright colors, and minimalist illustrations. Flat design tends to be more popular with younger users as it is more modern, and stylish and is often used to create user-friendly interfaces that are easy to navigate. So if you haven't used it yet you might want to consider doing so.
Definition of Flat Design
Flat design is a mainstream design approach that uses minimal and plain visual expressive elements. It is considered the opposite of "rich design", due to its simplicity, which is the basis of this style.
The most notable feature of flat design is its use of flat, two-dimensional visual elements. Inspired by the Swiss style, it features a contrasting color palette, minimalistic typography, white space, sharp edges, and a grid-based layout, in contrast to the highly realistic, skeuomorphic style of previous details.
These 2D elements are usually brightly colored, with sharp edges, and placed in an open, clean background space.
The flat design itself has developed actively over the last decade, covering more and more graphic design fields, but its most widespread and varied use is still in the area of ​​web and mobile interface design because it is easy to navigate and looks good on a variety of devices.
Flat design is also a sleek and modern way to convey information quickly. This involves no shadows, no added glare, and no highlights which are often used in other design styles to make images look three-dimensional. It was popularized with the release of Windows 8 (2012) and Apple's iOS 7 (2013). With a focus on cleanliness and hierarchy, flat designs create functional websites that convey information quickly and simply.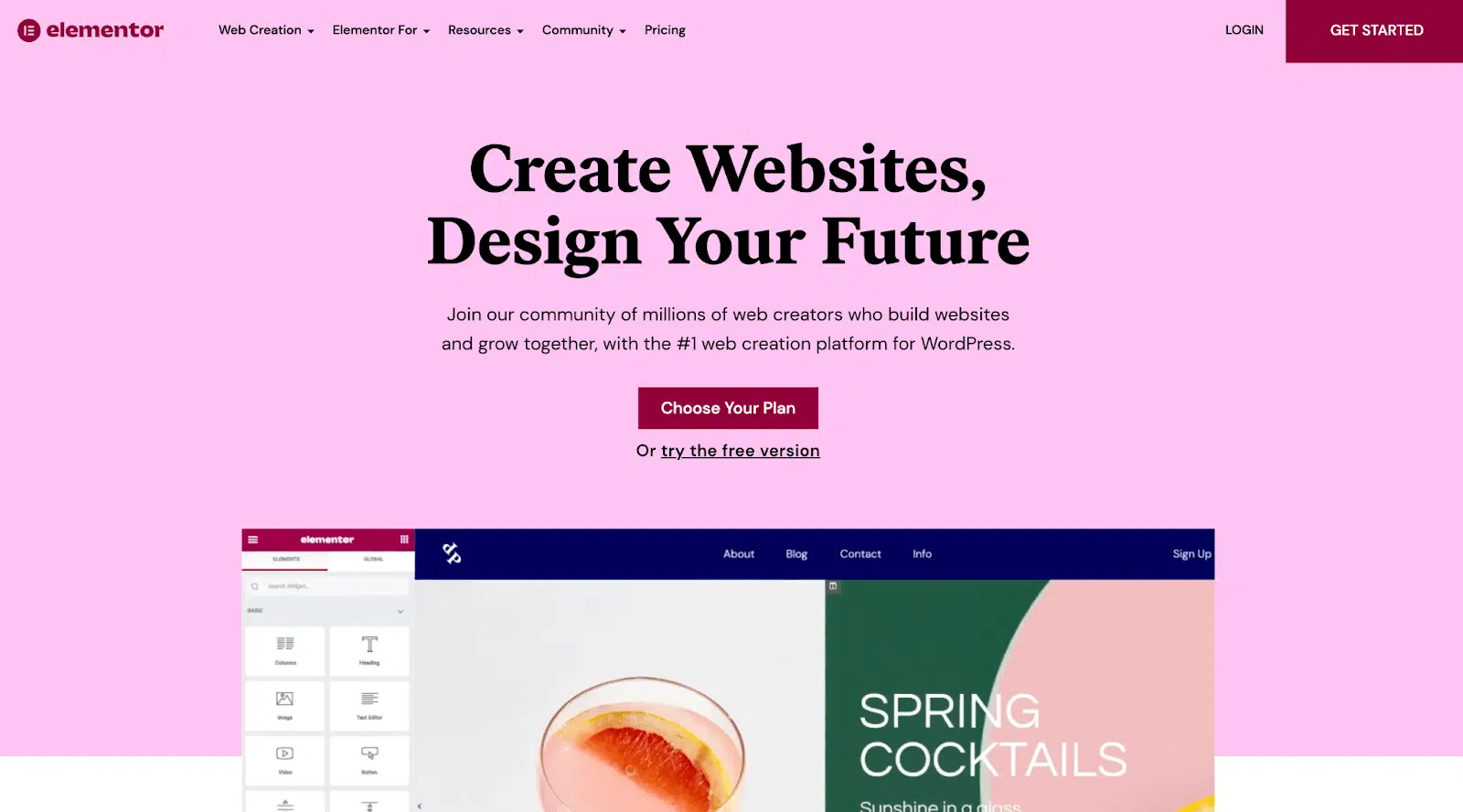 How do you recognize flat design?
Flat design is a modern design style that consistently maintains minimalist 2D features. Here are some signs that what you're looking at is a flat design.
1. Contrasting & solid color
2. Bold, large, and simple typography
3. Minimal shading
4. White space
5. Animations
6. 2D styling
7. Simplicity
Benefits Flat Design
There are many benefits that flat design offers, including clear visual hierarchy through shapes, colors, and fonts, easy customization in terms of adaptive and responsive design, as well as other technical advantages.
The main thing to note is that flat design uses a minimalist design approach. It is without any decorative elements or shadows. We describe some of the other reasons you get if you use flat design:
– Readability and legibility
Readability remains one of the cornerstones of flat design. That makes it easy for users to understand website content without any hassle, regardless of the device they are using. Flat design basically replaces complex images with flat illustrations and vectors. This strategy makes it easier for users to understand the details of any concept.
– Free from distractions
The dominant flat design feature is mostly about minimization. It is devoid of any decorative elements or trimmings, and its goal is to easily win the attention of users and get their focus on your content.
– Reduced page load time
One of the main features that enhance any marketing strategy and increase page rank is website optimization. If you want to reduce web page load time, you should consider going for a flat design.
– SEO advantage
Apart from optimizing the page, the advantage of SEO is also the advantage of using a flat design. One of the main factors that websites pay attention to is loading speed, and as mentioned earlier, you can increase your site's loading speed when you use a minimalist design.
– And it's easier for developers and brings less burden to digital systems.
With all of the above mentioned, flat design provides a wide field for creative pursuits and stylistic concepts.
However, even though this style looks simple and easy, there are some pros and cons present among the designers. We will discuss this in the next article along with examples of any websites that apply flat design.
Source: UX Planet, Demakis Technologies, Bootcamp, Career Foundry, illustAC Blog