As the title of this article suggests, Elementor AI is used to describe the image you want to create, enhance existing images, adjust and edit to adjust their size, and more.
Let's discuss what Elementor AI is. Read the following article until the end.
Supercharge Your Workflow and Creativity with Elementor AI for Image Creation
In version 3.14, Elementor AI has been expanded to include a first-stage AI image generator. With these new capabilities, you can unleash your creativity, improving and speeding up your workflow by instantly generating any type of image for your website, right from within the Editor.
This means you don't have to spend a long time searching through millions of stock images that you want to use on your website and then uploading them to Elementor.
With Elementor AI, you just need to describe the images you want to create, choose one, and populate it directly on your website. Really cuts down your working time.
Create Unique and Creative Images with a Prompt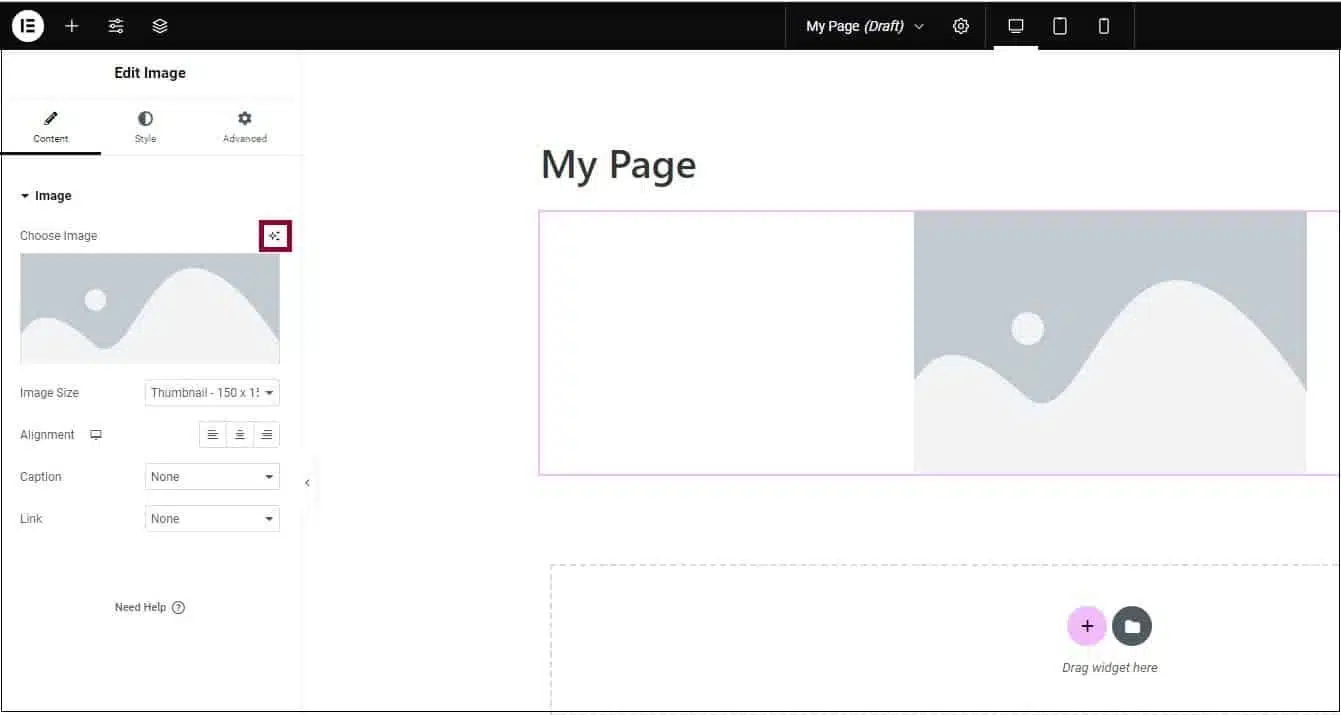 Images play a major role in increasing visitor engagement and making a website leave a lasting mark. Now, you can use Elementor AI's text-to-image feature to instantly create images for your website. Every image area in the editor now includes an AI image generator, including image widgets, CTA widgets, background images in various widgets, Containers, Sections, and more.
With Elementor AI, create the image you envision by clicking the AI ​​icon in the image content area of ​​the panel, describe the image you want to create, and then choose the image type, style, and aspect ratio to ensure it's a good fit for your site.
To achieve even better results from the AI ​​image generator, Elementor also added an 'Improve prompt' feature, located within the description field. The prompt enhancer will automatically optimize your prompt and add necessary details, resulting in better image results. Every time you describe an image, Elementor AI will automatically show four variations for you to choose from.
Once you've selected the images you want to display on your website, you can also adjust their resolution, and change their aspect ratio so that they perfectly fit the space on the website you want to fill. For example, if you create a vertical image, you can change its aspect ratio to landscape or square to fit anywhere on your website.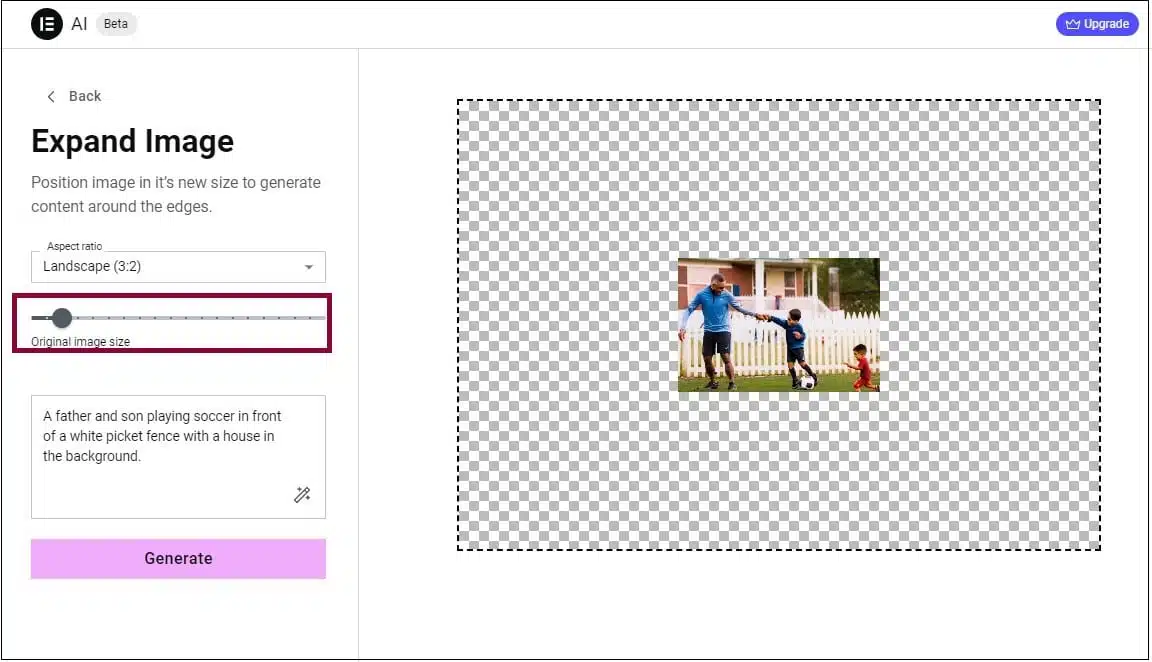 Leverage Generative Fill to Edit and Customize Your Images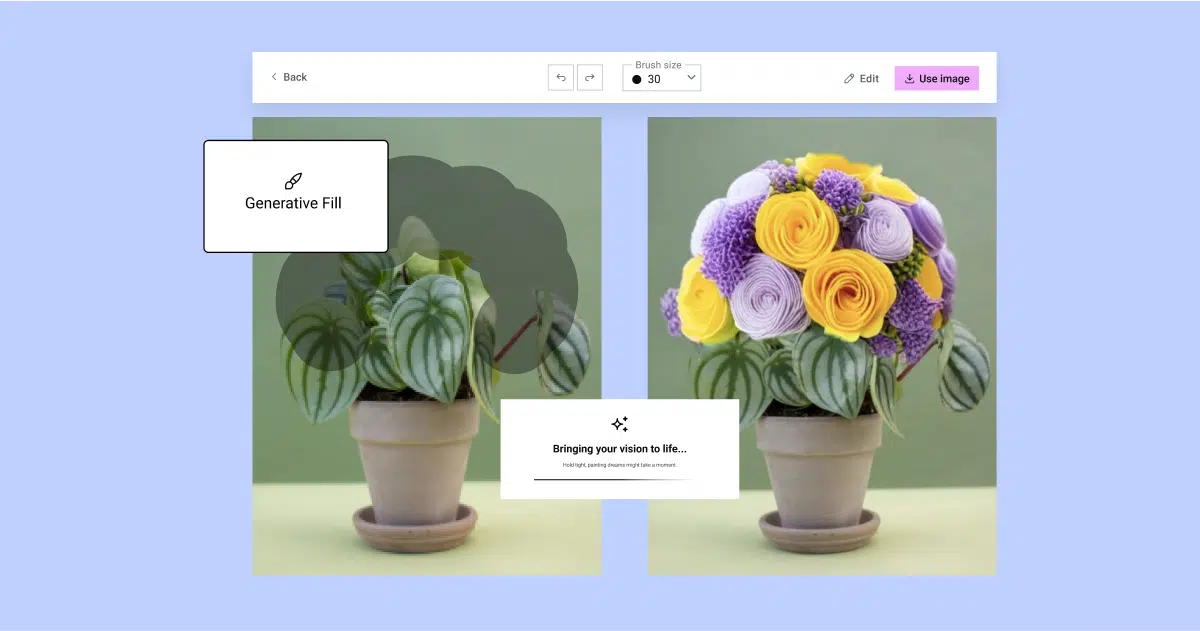 Sometimes, you may produce an image that doesn't have all the specific details you had in mind, or you may already have an image that you want to edit or restore. Using the Generative Fill feature, you can describe the elements you want to add to your image.
To add elements to your image, use a brush to mark the areas where you want to add elements and describe what you want to add in the description field. By highlighting the areas you want to modify, and explaining in the description column how you want to adjust the image, you can fine-tune certain elements smoothly, while maintaining the integrity of the image as a whole. This level of customization allows you to customize your images to suit your needs, ensuring that every part of your website is just right.
Diversify Website Images with Variations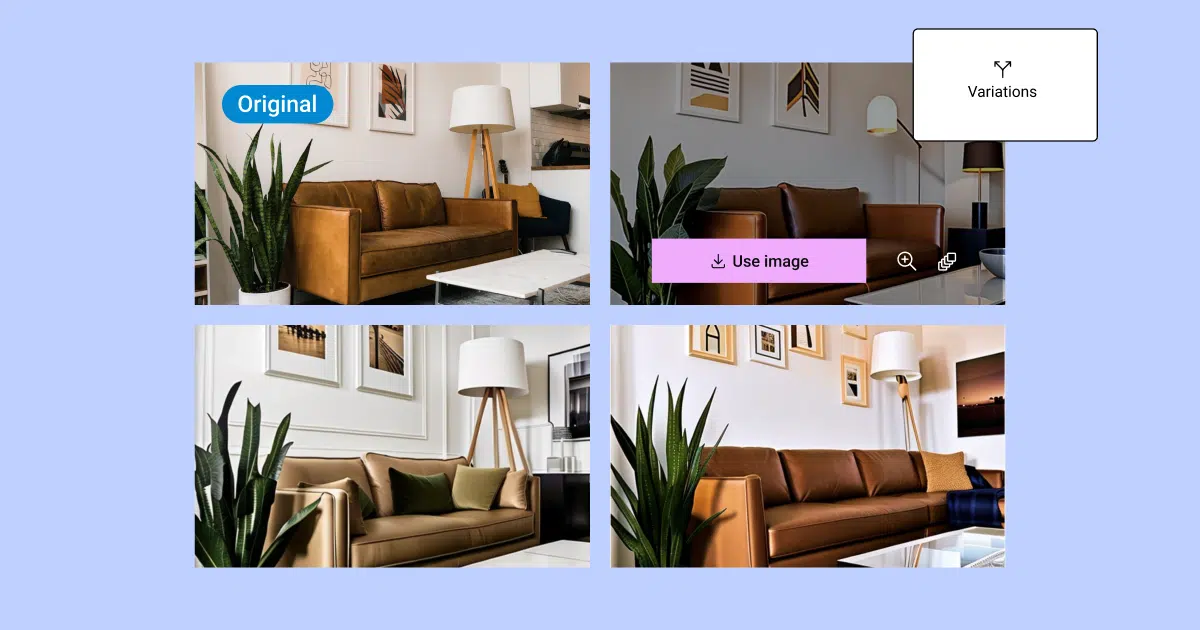 Image variations are the best unique way to enhance the images you display on your website, by adding variations to help make your website more attractive. To add variety to your website, use any Elementor AI-generated images as reference images or any existing images on your website. That way, you can quickly add variations by modifying the images you create with new commands, and create a number of similar images.
AI Images – A Transformative Tool for Website Creation
With Elementor AI for images natively integrated with Editor, you can speed up your workflow and reduce your spending on licensing or pay-per-use fees for each image. Describe the image you want to create, utilize a fast enhancer to enhance the image quickly and results, edit your image, and optimize its dimensions to make it perfect for your website.
For more inspiration and to see how you can use Elementor AI to improve your workflow and improve your website design, visit the Elementor Prompt Library.
Visit our website to browse our stuff and follow our Instagram for great content!
Website: www.rometheme.net
Instagram: rometheme_studio
Source: