Many prominent designers have contributed to the evolution of the graphic design industry over time. Some of them are typographers, magazine and album cover designers, and political poster artists who have left their mark on the world.
There are hundreds of graphic designers worldwide. These graphic designers are all experts in various fields and categories, such as typography, logo design, poster and magazine design, etc. They all make a difference, and while some have passed, their designs live on as industrial heritage.
By observing and studying their work, you will be able to learn their principles and disciplines, which you can then apply to your career. From generations past until now and certainly to the next generation, their names and designs will never be forgotten. We summarize some of the names of them in the following article.
1. Michael Bierut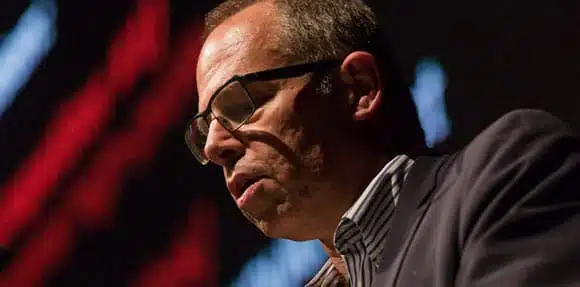 A New York-based graphic designer, design critic, and educator who is known as one of the greatest designers of all time is Michael Bierut. He takes a distinctive and all-encompassing approach to graphic design. Bierut pioneered the accessible design, which simplifies difficult-to-understand text and makes it more appealing.
He studied graphic design and graduated summa cum laude at the University of Cincinnati School of Design, Architecture, Arts, and Planning. He is a senior critic in graphic design at the Yale School of Art and a lecturer in design and management at the Yale School of Management. Check out the Monograph – How – to – published by Thames & Hudson in 2015.
Designer and educator Bierut has been a partner for 27 years with Pentagram and has won hundreds of design awards (he also has a regular job at MoMA). Prior to Pentagram, Bierut worked for 10 years at Vignelli Associates.
2. Stefan Sagmeister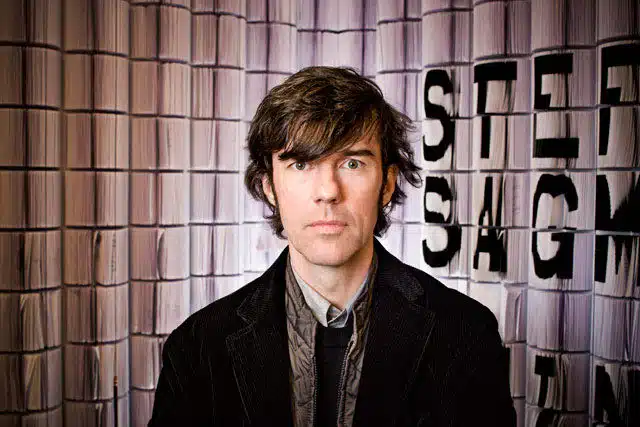 Another iconic and most famous Austria graphic designer, storyteller, and typographer are Stefan Sagmeister. A renowned graphic designer who uses humor and sexuality in his designs.
He is also a creative professional based in New York and is the founder and owner of Sagmeister Inc.
Stefan, 59, is a contemporary graphic designer who has worked with HBO, The Rolling Stones, and the Guggenheim Museum.
Sagmeister's work excites and disrupts the design industry with comedy, sexuality, unconventionally, and meticulous detail.
Born in Austria, Austrian graphic designer and typist Stefan Sagmeister enjoyed a career renaissance in 2012 when he made Jessica Walsh a partner in his studio. Its eye-catching and provocative design redefines the status of a graphic designers. Some of his famous designs are featured on the album covers of The Rolling Stones, Pat Metheny, David Byrne, and OK Go.
3. Chip Kidd
Apart from being a professional designer, Chip Kidd is also a book designer, author, editor, lecturer, and musician based in America.
A renowned graphic designer who specializes in book cover design.
One of the most consistent characteristics of Kidd's style is the fact that his book covers don't feature one distinctive look.
A "revolution in the art of American book packaging" is said to have begun with him.
A lifelong comic book fan, he not only writes for DC Comics but also designs the covers.
Based in New York, Chip Kidd is also known for his stunning jackets – especially for the main manuscript publisher, Alfred A. Knopf. Kidd has worked for writers such as James Elroy, Micheal Crichton and Neil Gaiman (among many others).
Jurassic Park is one of his most famous book covers, and in his 2005 book he explains the thinking behind it: "When trying to recreate one of these creatures, all one has to have is a bone, isn't that the point? beginning… Not only was the image integrated into the film poster, it became the logo in the film for the park itself. I think it's safer to say that the Jurassic Park T-Rex became one of the most recognizable logos of the 1990s. "
Chip Kidd has won many awards. Such as the award given by AIGA, as a professional association for design, in 2014. Then there was an award from the National Design Award for Communication which was received in 2007. And in 1997 Chip Kidd received an award from the International Center of Photography's Infinity Award for Design.
4. David Carson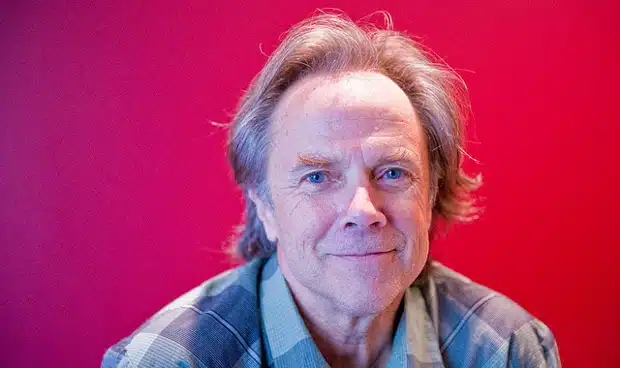 David Carson, called "The Godfather of Grunge," changed the design business by taking a unique and rule-breaking design approach.
Carson is best known for his innovative magazine designs.
He is an American graphic designer best known for creating unique magazine designs and using experimental typography.
He is the art director for Ray Gun magazine, where he uses many of his typography and layout styles.
His torn, flawed and sometimes incomprehensible layout ideas continue to be a source of radical inspiration for designers around the world.
As art director of music and lifestyle magazine Ray Gun, David Carson became the most influential graphic designer of the 1990s. The unconventional style of grunge typography is a new era in design. Although his cover for Ray Gun was often radical and bold, it attracted young readers, so large companies also hired him to advertise their brands through print and electronic media. In 1995, Carson quit his job at Ray Gun and founded his own company, David Carson Design. He signed contracts with a number of major corporate clients, including Nike, Pepsi Cola, Ray Bans, Levi Strauss, and MTV Global. In addition, he published a comprehensive collection of his graphic works The End of Print: The Graphic Design of David Carson (1995) and other experimental works; 2nd Sight, Tracks and Photography.
5. Max Miedinger
Miedinger is a renowned Swiss typeface designer best known for creating the Neue Haas Grotesk typeface in 1957, renamed Helvetica in 1960. Meidinger studied the trade in the 1930s, and after the Second World War he worked at the Haas Type Foundry in Switzerland. The story behind Helvetica goes like that: the foundry requires typography to rival Akzidenz-Grotesk by H Berthold. It took Meidinger time to design the new typeface before presenting it to company director Eduard Hoffmann. Neue Haas Grotesk immediately changed to Helvitia (to indicate the origin of the letters of Swiss origin) before another tweak made it Helvetica.
His design, marketed as a mark of Swiss cutting-edge technology, became an instant global success.
Max Miedinger designed many types during his lifetime, but Helvetica is the most famous.
It's literally everywhere these days, from movie posters to product labels to word processing programs to road signs.
If there's a font that has a following, it's Helvetica, and Miedinger will surely be delighted by its popularity—after all, that's what he developed it for.
Those are 5 famous designer figures who are influential in the design world. We will share some more designer figures that might inspire you as a designer in the next article.
Source: famousgraphicdesigner.org, markey.id, barriermagz.com, medium.com