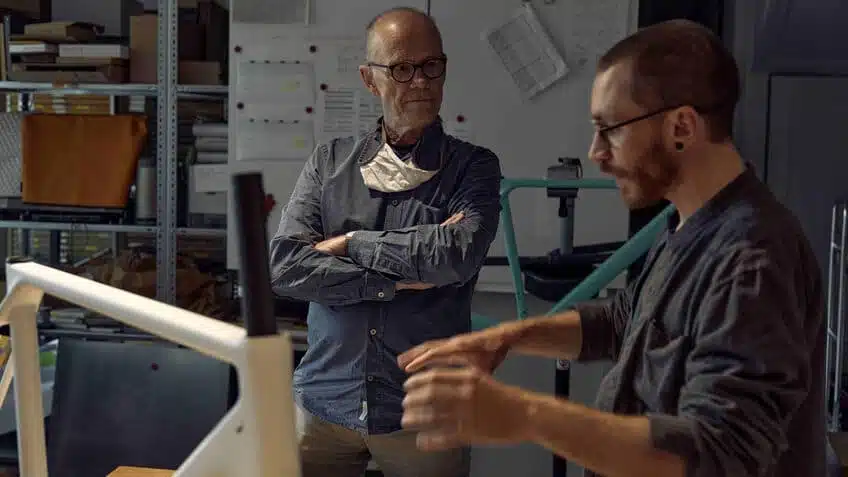 German bicycle manufacturer, Canyon has launched The Canyon Ultimate Artist Edition 2021. This is the second time that Canyon has made bicycles in collaboration with artists. But unlike other collaborations, Canyon has special criteria for artists who collaborate with them, namely artists who have special skills. Like last year, the artist edition collaborated with a professional photographer, Tino Pohlmann. This year, they chose Erik Spiekermann to collaborate on the Canyon bike design. Erik Spiekermann is a German typographer and font designer. Also a bicycle lover.
A little description of his career, quoted from Wikipedia, Between 1972 and 1979, he worked as a freelance graphic designer in London before returning to Berlin and founding MetaDesign with two partners.
In 1989, he and his then wife, Joan Spiekermann, started FontShop, the first mail-order distributor of digital fonts. FontShop International followed suit and now publishes a wide range of FontFont fonts. MetaDesign combines clean and teutonic-looking information design and complex enterprise design systems for clients such as BVG (Berlin Transit), Düsseldorf Airport, Audi, Volkswagen and Heidelberg Printing.
In April 2006, the Art Center College of Design in Pasadena awarded Spiekermann an Honorary Doctorate for his contributions to design. His typographic family for the Deutsche Bahn (German Railway), designed with Christian Schwartz, received the Gold Medal at the German Federal Design Awards in 2006, Germany's highest award.
In May 2007 he was the first designer to be inducted into the European Design Awards Hall of Fame. In January 2009 SpiekermannPartners merged with the Dutch design agency Eden Design & Communication and continued its operations under the name Edenspiekermann . Edenspiekermann currently operates offices in Amsterdam, Berlin, Singapore, San Francisco and Los Angeles.
Spiekermann is considered a very influential personality in the fields of typographic design and information design. He frequently attends international meetings, and has made major contributions in several areas, such as application development and public pathfinding.
Some of his famous works are FF Meta (1991), ITC Officina Sans (1990), ITC Officina Serif (1990), FF Info (2000) and FF Unit (2003).
Back in his collaboration with Canyon, Erik is very fond of cycling, "The definition of a bicycle for me is simple. If there's a day I don't ride a bike, it's a bad day," he said. Erik owns more than 10 bicycles scattered in several homes around the world. Including limited edition and custom bikes.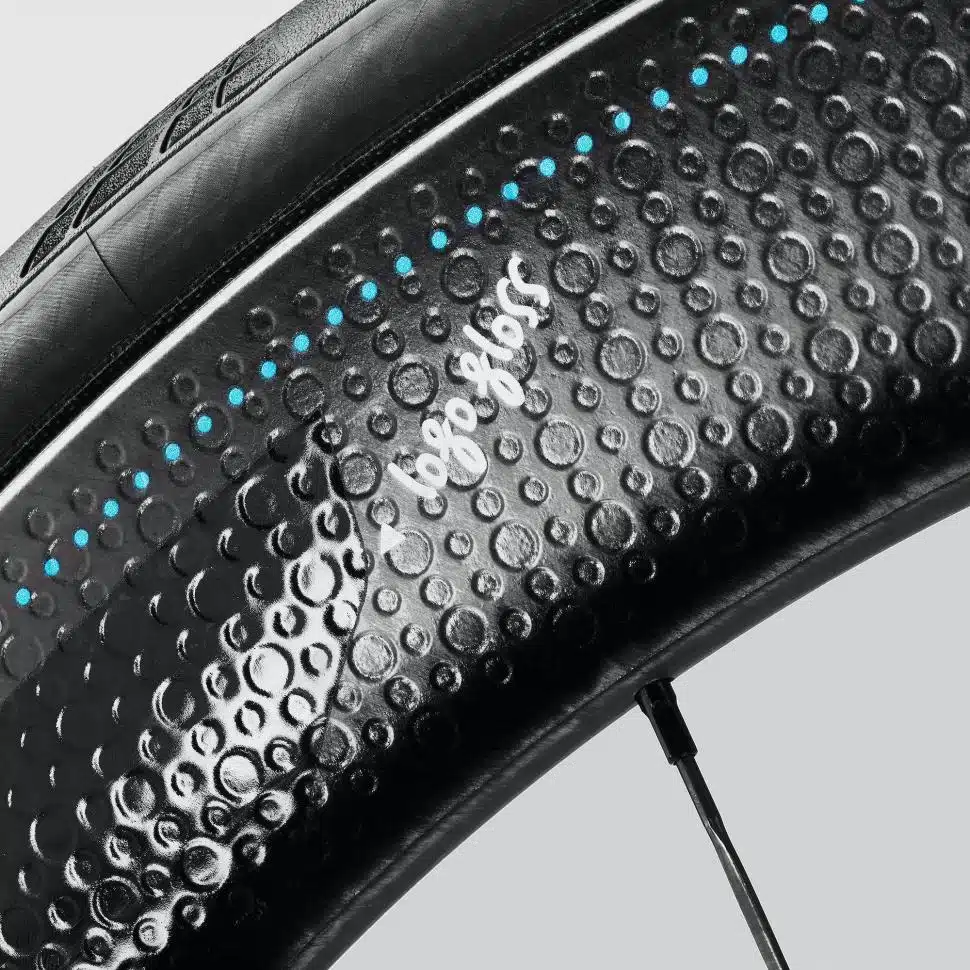 The Erik Spiekermann Edition Ultimate CF SLX8 LTD bike is only made 50 units. Each frame is signed wet by Erik.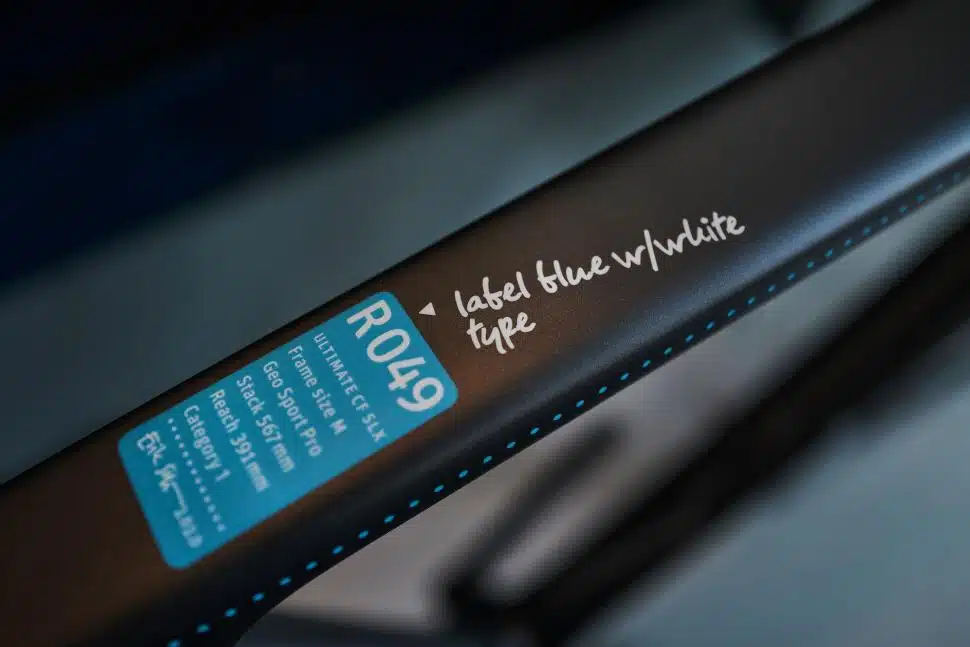 Working closely with Canyon designer Luke Beck, Spiekermann put the design language of the technical details of the bike into the frame. Usually bicycle owners are not aware of the important numbers or writings needed in building a bicycle.
Spiekermann made the details of the writing and the measurements into an artwork on the frame. As well as to the Zipp wheelset. "Owners of this limited bicycle will understand that there are secret languages ​​in the technical drawings of the light blue bicycle," said Erik.
This Canyon Ultimate CF SLX bike frame is built with the SRAM Force eTap AXS groupset with 12 speed wireless. Wheelset mounted Zipp 404 Firecrest wrapped in Continental GP5000 tires.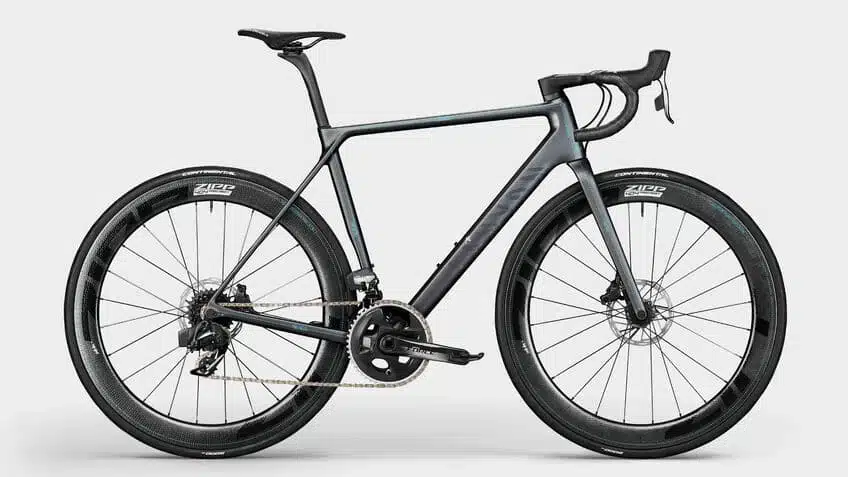 Erik Spiekermann's limited edition bike has been on sale since June 1 at a price of £6,499. This bike can only be purchased via the official Canyon website. Including will get information brochures about the background of the design.